Vision and biography
Mirayon was formed in 2015 when Dario Colombo and Cyril Stoller decided to break new musical paths after a long time with their band Liquid Rain. The goal, however, was not a new band with fixed members and individual songs, which are then formed into an album, but something that could be compared to a musical: an album is supposed to tell a whole story with music and lyrics. Thus, Mirayon's vision is to say through music and text what cannot be said by the word alone. The project aims to make visible what is invisible: there are good things in the world. But also what goes against the good should not be concealed. Mirayon wants to tell a story and invites the listeners to recognize themselves in this story.
The name Mirayon is a word creation from Mir (from lat. mirari = astonishment / admire) and Ayon (gr. for life). The Latin word mirari later became the English mirror. Thus, the name Mirayon has two meanings. First, in our lifetimes we never want to forget to marvel at and admire creation. Second, we understand Mirayon as a mirror to help us reflect and hopefully also help listeners to reflect.
First, Cyril and Dario began with a story about the now much praised freedom. Our society offers almost unlimited possibilities. Entertainment is instant, free, effortless and anonymous. This promises freedom in an unprecedented form. Without estimating this value, they nevertheless raised the question of whether the possibility of being able to do anything at any time is indeed true freedom. The experience of many people casts doubt on this statement and testifies that a freedom thus understood often leads to the opposite: dependence. The story covered a delicate topic: Adult Entertainment on the Internet. The two were and are convinced that the possibility of being able to see everything on the Internet has little to do with real freedom, but rather reduces it. That's why the album has the paradoxical title: Eyes trapped by Freedom.
In 2017, after two years of working on this album, it has turned out differently than we had expected or hoped for, as we so often have done. Although almost finished, the project was ultimately too big to actually be produced. So it had to be buried shortly before his birth.
After a nearly two-year hiatus, a fateful coincidence in 2019 has led to the resurrected of the Mirayon project. Daniel Schmid, then a distantly friend of the musician with whom Cyril and Dario had already collaborated on the project Organ Meets Metal, asked Cyril if he would take part in his master's examination at HKB Bern as a musician. Two weeks later, how could it be otherwise, he also asked Dario. It turned out that Daniel had composed the twenty-five-minute musical work with a surprisingly similar vision and in a musically closely related way. For Dario it was immediately clear that this work would be worth it as a project by Mirayon to be finished and produced as an album: Mirayon was resurrected.
Since Daniel, Dario and Cyril had already worked a lot with Silas Bitterli, it was obvious to ask him as a singer. The concert prepared and performed together for Daniel's master's examination and the newly awakened motivation for the Project Mirayon finally led daniel and Silas to decide not only to participate once as musicians at Mirayon, but also to support the larger vision: to make visible what is invisible and to tell a story in which the listener and the listener can find themselves.
The work, originally composed by Daniel for the Master's final exam, was released in 2019 and produced in spring 2020. It is titled A Tale of Challenging Hope and tells the personal story of Daniel Schmid: his journey as a musician in the belief that there is a God who loves us, but also challenges us again and again and, because we often lose ourselves in our own ways, also wants to free ourselves from ourselves. That is why the work tells a story of challenging hope, because the challenge, according to faith, serves our best. The album is scheduled for release at KUFA Lyss on September 18, 2020.
A Tale Of Challenging Hope
Album out now!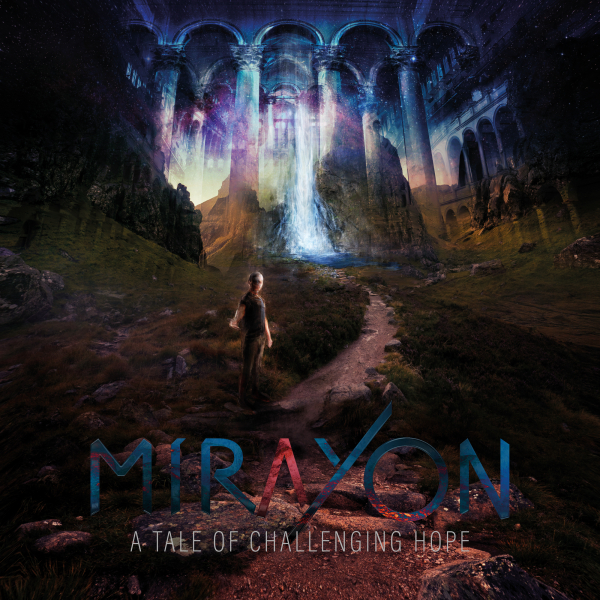 About Mirayon
Cyril Stoller
Personal quote
"Heaven is important but it's not the end of the world" – N.T. Wright
Dario Colombo
Personal quote
"Warum ist überhaupt etwas und nicht vielmehr nichts?" – Leibniz
Daniel Schmid
Personal quote
"It's not about perfection!"
Silas Bitterli
Personal quote
"Bin ich ein Mensch der Brücken baut, oder eher ein Troll der darunter sitzt?"
Album out now!Listen on Spotify: https://open.spotify.com/album/6J7iv7TjYt4Ut7abA5Hu22Buy on iTunes: https://music.apple.com/…/a-tale-of…/1524028150
According to the information about THE album "A Tale Of Challenging Hope Mirayon" by MIRAYON, it is not a band with fixed members. Rather, it is a project of Cyril Stoller and Dario Colombo, all of which have their hands firmly in their hands.
Progressive metal is not a sound art in the conventional sense, the inclined lover of experimental music looks deeper into the bands and projects he loves, will find that behind many band names and albums are hidden visions of the musicians. Light food is often not in the mind, but there are always bands and projects that can take conciliatory bridge pillars and connect some areas.
In this case, it does not matter in principle, in which sector the musicians and project managers are based. It depends on how the artists implement the concept. Whether it's a hard gait or a noticeably lighter diet isn't of concerns. In recent years, My LittleNess has been able to examine some highly aspiring projects in more detail and was completely captivated by such band/sound projects.
AYREON and DREAM THEATER are phenomena that I think are among the spearheads of this art of music. These bands make it clear to many how it belongs exactly. There are countless artists who try to get to the Grand Masters, only a handful of them manage to get close to them.
That this Swiss project has a good quality in the prog sector and the epochal entrance of the album is well initiated with "It's Not About Perfection". The following regular rousing opener "We Run We Hide" immediately proves that the troupe or the mastermen have a good knack for sonic experiments. Not too expansive, but all the more finely tuned and with many sound facets in the progressive area.
Across the palette, melancholic guitars are used as a start or infiltration, accompanying the gentle vocals before the rhythm faction enters and gives the individual songs more pressure. An explosive guitar solo chases the next and here a number of violent finishes help to make the sound concept appear noticeably more energetic.
With varied and progressive songs, whose essence comes with a compressed playing time instead of wafting extensively, MIRAYON inspire with the palette. Despite a large number of strong competitors, the Swiss have managed to maintain their uniqueness and, in addition, to provide a sonic opulent meal for every progressive friend.
Conclusion: "A Tale Of Challenging Hope Mirayon" by MIRAYON strong and structured progressive work, which should not be missing in any collection of the Proggie community.