About
Bjørn Riis is one of the founding members, the lead guitarist, producer and main songwriter of the highly successful Norwegian band Airbag. The band's five critically acclaimed albums has gained Airbag a strong following around the globe.
Together with Airbag and as a solo artist, Bjørn has shared the stage with some of the biggest names in the prog genre, including Marillion, Yes, Saga, Marillion and Neil Morse and he's played at several festivals, including Night of the Prog and Cruise to the Edge.
On May 3 2019 Bjørn released his fourth album, A Storm is Coming on Norwegian prog label Karisma Records. Storm is the follow-up to the much praised and awarded previous releases Lullabies in a Car Crash (Karisma Records 2014), Forever Comes to an End (Karisma Records 2017) and Coming Home (Karisma Records 2018).
Growing up in the 1980s Bjørn has his musical roots in classic rock and bands like Kiss, Black Sabbath, Whitesnake and Led Zeppelin. Later on, Pink Floyd, Porcupine Tree, Marillion and No-Man was crucial in the formative years of becoming a musician.
Bjørn Riis is a highly respected guitarist within the guitar community, hosting blogs and YouTube channels with an impressive following.
Albuns

A STORM IS COMING -DIGISL [CD]2019
COMING HOME – LP Mint /2018
Forever Comes to an End (2017)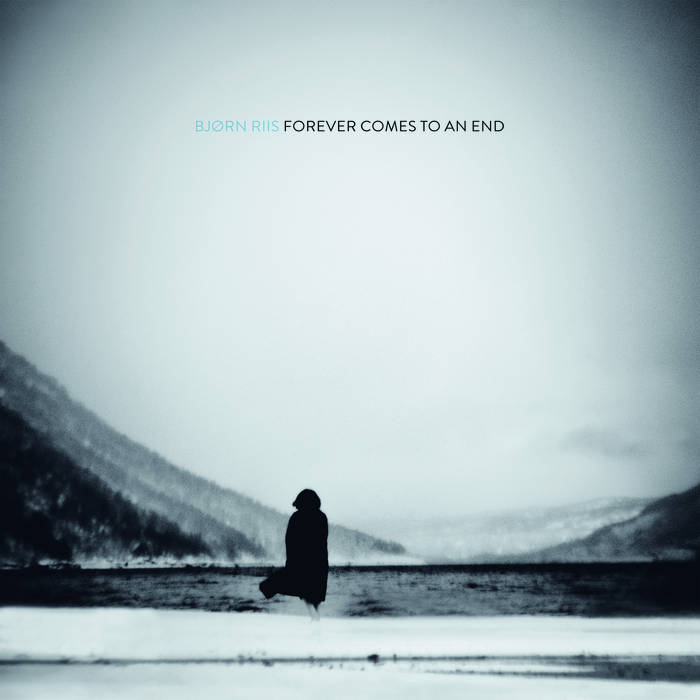 Lullabies In A Car Crash – CD – 2014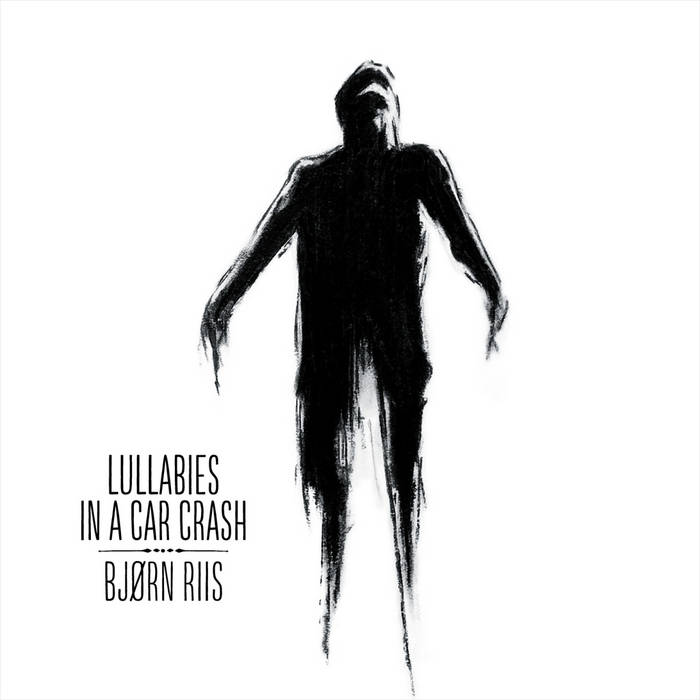 VIDEOS
STRATOCASTER
I picked up the guitar in my early teens. The first guitar I got was an acoustic nylon string that I borrowed from a friend. A year or so later, I got my first electric. A 1976 Ibanez Artist 2676 Les Paul and I also got a Marshall 5210 50 solid state combo.
This was really a dream setup for me at the time and I spent hours every day learning Kiss, Sabbath, Zeppelin, Whitesnake and tons of classic rock stuff. That's really my musical background and music that still influence me today.
My first Stratocaster was a mid 70s Japanese Asama, which was a really nice copy, with mid 50s specs and one of the best necks I've played. I was a teenager at the time and obviously didn't have the money for a US Gibson or Fender but these Japanese copies were, and still are, extremely good and I still go after these when I'm looking for something new.
I don't have a large guitar collection. There's a few Strats, Les Pauls and a couple of others and I guess my main goal is to at least have something for every occasion, whether it's a fat sounding Les Paul or twangy Telecaster. There was a point where I played Strats exclusively but I tend to rely on P90s and humbuckers more and more.
I've never been interested in brands or origin. I'm always looking for guitars that sound and plays well acoustically. Hardware and pickups can always be replaced and customised and for me, that's part of the fun.
I have a Stratocaster that I bought new in 1996 at a shop in Oslo, Norway, where I live. It's a Fender Japan MIJ 50s Collectable, the forerunner to the now Mexican made Classic series. Like many of the Japanese series, the guitar was a hybrid, with a '54 reissue soft V-shaped maple neck, '62 contoured basswood body and 50s era pickups.
Back in 2010 I swapped the original '54 reissue maple neck with a Japanese Fender CIJ '65 reissue from another Stratocaster that I'd just bought. It's a oval C, with a beautiful binding very similar to the Eric Johnson signature.
I've also experimented with different pickup sets and combinations over the years, including full sets of Fender Texas Specials, Fender Custom Shop 54, Fender Custom Shop 69s and EMG DG20 before settling on D Allen Voodoo 69s in the neck and middle positions and a Seymour Duncan SSL5 in the bridge.
The '69 can often sound a tad too bright but they fit this guitar incredibly well. I've set them just a hair closer to the strings than "normal" to have a better balance with the SSL-5, which has a considerably higher output. The combination makes the guitar incredibly versatile and with the right pedals, it can sound pretty heavy too.
I also replaced the stock tremolo system with Callaham Vintage S, including a shortened arm, for better operation and more sustain, and upgraded most of the hardware and electronics. The inside cavity of the guitar is covered with copper foil for better shielding and ground. Combined with high quality cables the guitar is surprisingly silent.
I like the basswood body. To my ears it just sound more punchy and snappy compared to ash and alder. I know there's always the debate on whether wood has any influence on the tone or not and maybe it's just a feel but I always come back to basswood for these qualities.
The guitar is obviously inspired by David Gilmour's Black Strat. It started out that way but now it's become so much more.
It's always hard to explain why a certain guitar or instrument becomes a favourite. I got this Stratocaster at a time where I started to develop a style that I would say is me. I can still remember that transition and I recognise much of the playing when I go back an listen to those early recordings.
The guitar has been featured on every Airbag and solo album, including songs like Steal My Soul, Homesick, Redemtion, Disconnected and Where Are You Now.
It's been with me all the way and I do feel that we've evolved together. I know every nuance of the guitar and I know what I need to do to reach its potential or sweetspots. I'm sure many guitarists has at least one guitar that they have a special connection with. It's probably a process and something that develops with time too.
I don't think I would have become the guitarist I am today without it. Had I gone for a Les Paul or Telecaster or something quite different, my style and technique would have been different too. When ever I play this Stratocaster I feel that I express myself much more personally. That doesn't mean the guitar always is my first choice but when I do need it, it feels just right.
PEDALBOARD
Updated December 2017
I have several boards for different situations but I don't really collect pedals. They all need to serve a purpose, wether its for practice, stage or recording.
Years ago I started out with a Korg A4, which had some pretty nice tones but the internal memory kept erasing my presets so I eventually replaced it with a Boss GT3. This was my main effect unit for years when I portrayed David Gilmour in a local Pink Floyd tribute act. The GT3 was mostly set up for delays and I had a second board with stompboxes, which I routed through the GT3.
Some pedals, like the Electric Mistress, has always been with me and while I often swap around the overdrives and distortions, the collection or type of pedals has been fairly consistent over the years.
Coming from the Floyd tribute, my boards was very much inspired by David Gilmour during the first Airbag albums. I guess it still is to some extent but during the last 3-4 years I've started to replace some of the old favourites, including the Big Muff, with something slightly different for a more classic rock, Marshall oriented sound, which I guess, goes back to my Sabbath, Whitesnake, Kiss, Zeppelin influence and guitarists like Iommi, Wylde, Gibbons, Page etc.
I've always been more comfortable with having all the pedals spread out in front of me, with easy access and in a certain layout. I used to do a lot of tweaking during a show but now it's more about habit and comfort. I've never really cared much about keeping the boards super tidy and clean but I do have carefully placed buffers, proper powering, high quality cables, shielding etc to keep things balanced and transparent, with as little noise as possible.
My stageboard is custom designed by Custom Pedalboards, with a flat mounting surface and a tier for the back row pedals.
One of my biggest influences tone-wise, is Zakk Wylde. I've always loved his tones going all the way back to those early days with Ozzy. The Dunlop Rotovibe has always been an important part of his tone and personally I prefer this one over a UniVibe. It just blends better with high gain pedals and I often use the expression pedal to create wild tremolo effects during a solo or ambient part.
My signal travel straight from the guitar into a CotaLab Buffer, hidden under the board's tier, to the Dunlop Rotovibe and then into a Dunlop Cry Baby.
The signal then travel back to the board and into the Effectrode PC-2A tube compressor. This is pretty much on all the time when I use single coil guitars and often kicked in during certain parts on a solo where I need more sustain. It's set for a slight boost and fairly moderate compression.
For years I had a Gollmer Composus, which sounded like a mix between a Boss CS2 and MXR Dynacomp but I love the transparent character of the PC-2A and its ability to make everything more balanced, without squeezing too hard.
The next one is a Xotic Effects EP Booster, which is set with the control backed all the way off for just that hint of volume and mids boost. I pretty much leave this on for everything.
I used a BK Butler Tube Driver for years but as I went from that mid rangy Hiwatt setup to a slightly more scooped (at least in comparison with the Hiwatt/Reeves) with the Laney Lionheart, I found it a tad too bright and boomy. The Buffalo TD-X addressed those issues right away and I instantly swapped the two. The TD-X is my go-to overdrive that I use for rhythm stuff, cleaner solos, overdriven solos and in combo with other pedals. It's just incredibly dynamic and versatile. I use it a lot for recording too.
The JHS Charlie Brown is one of the latest additions. I've tried a bunch of Plexi/JTM pedals but none of them really fit my setup. They're either too bright or they don't have enough output. The Charlie Brown is very similar to the TDX but it has noticeably more mids and compression. Mine is pretty much set up like an EQ, with a bit of boost and always used with the TDX for whenever I need the TDX to cut through more during a solo or a specific part of a song.
I've always loved the Fulltone OCD. It's been on and off my board during the last decade and I often use it for recording. It's currently my main high gain pedal used for heavier riffs and lead stuff, often stacked with just a hint of the Deco modulation to smoothen the top end and a bit of delay.
Next is the Strymon Deco, which has become one of my favourites. It's amazing what this pedal is capable of! The overdrive or saturation is not that different from the EP Booster but it has a much wider sweep from clean boost to pretty nasty overdrive, with tube-like compression. I mainly use this for adding a bit of grit to cleans but it sounds amazing for the more bluesy stuff as well.
All of the gain pedals, including the compressor, are set with the volume or level control fairly high at about 65-70%. This will boost the front end of the amp quite a bit and add more compression and mids from the tubes. This could be an issue if you stomp a pedal from a clean tone, but I always have at least one of these engaged for all of my tones so the output stays nicely balanced.
The Strymon Lex is in my opinion the most authentic Leslie simulation out there. I don't really use it that much but it's featured on one or two songs and occasional ambient parts.
Probably my all time favourite pedal is my '99 Deluxe Electric Mistress. It's become such a huge part of my tone and palette. It's old and just too big for my board so it's now retired to studio use only and replaced by the Mooer ElecLady, which is a great sounding alternative, without the annoying volume drop and noise.
The signal now travel into the Ernie Ball Jr volume pedal and into the FX Amplification Heartbeat delay. I mainly use this for textures and ambient stuff. It sounds very close to the old Memory Man, with a lush almost reverb-like character.
Next is a TC Electronic Flashback. This is my main delay unit, mostly set for either tape simulation or 2290 digital delay. I use the tap function for most of the songs. Last is a Hall of Fame that's set for a huge church reverb that I'm using for some pad or swell stuff. The Flashback is set for true bypass, while the Hall of Fame is buffered to balance the signal into the amp.
Cables are all Evidence Audio, with a Reveal between the guitar and board, Monorails and Melody custom patch cables and a Melody from the board to the amp. The amp head and cab is hooked up with a Siren. All the pedals are powered by two TRex Fuel Tanks, except for the PC-2A and Heartbeat, which are powered individually with proper voltage.
AMPS
My choice of amps has mainly been inspired by David Gilmour's tones and setup. For years, prior to Airbag, we toured as a Pink Floyd tribute act and I wanted a similar tone as his as well as an amp that could handle all types of pedals, without colouring too much.
My first amp was a an early 80s Marshall 5210. A 50w solid state version of the JCM800, with a Celestion G12M-70 speaker in it. The clean channel was OK but the distortion was one of the best I've ever heard. I regret selling it although I probably wouldn't have used it much.
My second amp and first real stage amp was a Sound City 50Plus. Actually, the amp was provided by our keyboard player's father together with a few other backline items. I had it for years and used it extensively during the Floyd tribute era and the early days of Airbag. It was a great sounding amp, with a lot of mojo but like most Sound City amps it had issues that worsened despite several attempts to fix them. I grew tired of all the maintenance and sold it.
The original 4×12" cab is still in my possession. It was originally loaded with four Fane Crescendo speakers (with dust caps) but these were dried out and very fragile. I replaced these with Weber Thames ceramic 80w speakers for a similar tone.
I've used many different amps over the years. Most of the Identity album were recorded with a lovely sounding (and loud!!) Fender Super Twin blackface. We didn't have much clue at the time so we just placed an SM57 randomly in front of the amp and hit record. The solo on Sounds That I Hear was one of those occasions were we tried our best and it turned out pretty good. For a period in 2009 I used a Fender Bassman 100 top, which sounded really good. I used it on several gigs but replaced it later on with the Reeves. I've also used a Peavey Classic 30 combo during recording sessions.
Reeves Custom 50
I got the Reeves in early 2010 as a replacement for the Sound City. It's an all stock standard model without reverb, effects loop or power scaling. The tubes are JJ Electronics L series, which are supposed to be a close match to the Mullards.
Most of the All Rights Removed album was recorded with a split between the Reeves and a Leslie 760 rotating speaker cabinet. It's also featured on The Greatest Show on Earth and Lullabies in a Car Crash, although mainly for lead tones. It's also been my main stage amp for local gigs (I never travel with my own amps due to flight costs).
I'm incredibly pleased with the Reeves and it's a very powerful basis for my pedals and tones. Like the old Hiwatts it can be a tad dark so I've linked the bright and normal channels for a bit more presence. I mainly keep it at the very edge of break up. It's clean but the tubes are pushed hard, which makes the tone very punchy, with a bit of compression.
Laney Lionheart L20
Prior to recording Greatest Show on Earth I figured I needed a smaller amp for recording. One that was easier to tame. I've always had a thing for that classic Marshall sound and the Lionheart is kind of a hybrid between a VOX AC and a JTM45, with a dash of a Fender Bassman. Classic tones and a very versatile amp.
It's a two channel amp and I always use the clean channel set on bright. The drive channel sounds really great though and it's always fun to crank out a few Sabbath riffs with it! The amp is all stock but I changed the original TAD tubes with JJ Electronics for a bit more headroom and punch.
The amp's featured extensively on Lullabies in a Car Crash and it's also been my favoured stage amp on our recent local gigs. I also use the cab with the Reeves. The original Celestion G12H speakers are replaced with a pair of V30s for a bit more warmth.
HOME RECORDING STUDIO
Home studio equipment has revolutionised how we make music and not least the costs involved. With just a few affordable components you can record, mix and produce your own songs or a whole album in the comfort of your home.
When you're setting up a studio, in this case a home studio, you should have some idea of how you'll be using the studio. I've built mine for the purpose of only recording my own vocals, guitars and software instruments. That means that I don't need large pre-amps or lots of inputs and outputs.
I also think that having too much stuff is only distracting. Obviously, if you're a professional studio with lots of clients, you want to be prepared for as many situations as possible but my main objective is to write good songs and to record them with as little distraction as possible. Some producers and engineers are talking about detoxing your studio, which means that every once in a while you should go over all your plugins and hardware and throw out the ones you really don't use.
Above anything, I think it's important to know the gear you're using. It's easy to get caught in that spiral of always wanting more but filling up your computer with plugins or spending all your savings on expensive mics won't make you sound better.
People are writing and recording their songs at Starbucks these days and Steven Wilson mixed all of the Porcupine Tree albums in his old room at his parent's with the gear he bought when he was a teenager. It's all about being comfortable with the equipment you have and exploring all its potential.
My studio is a small 15m2 room in my house. There are neighbours all around and I have a three-year old daughter that sleeps next door. The desk is placed right up to the wall, leaving no space behind the speakers and there is a window right next to it. There's a wall to wall carpet on the floor, which helps a bit but there's no additional acoustic treatments on the walls.
It's far from ideal but I know the room very well. When I record and mix, I always do cross references with music I know well and on several different sources – headphones, the hi-fi in my living room, car stereo etc. If my songs sound good in my studio room I know it will sound good almost anywhere.
Still, I don't do the final mix here so there's really no need to create a perfect studio environment. I do vocals, most of the guitars and what I call the "blue print" mix for the producer. Drums, loud guitars and the final mixing and mastering are done elsewhere.
I have a few mics but I mostly use two. My main vocal mic is a Rode NT2. Not top of the line but it's very clean and honest sounding. It can also handle loud guitars, although I mainly just use it for vocals and acoustic guitars.
The guitar cabinets are usually mic'ed with a Shure SM57. I always come back to this one and no matter how many mics you stick in front of that cab, in most cases the 57 will be your main source in the mix.
The mics are fed into a Universal Audio 610 Solo tube preamp. I also plug the bass guitar straight into it. It doesn't really get any simpler than this. Two knobs and tons of warmth and musical compression. I'm using a lot of digital guitar modelling and adding a bit of tube flavour rolls off the harshness. It also makes vocals and acoustic guitars sound natural and fit right into the mix.
My sound card is a very basic two channel Balance from Propellerheads. Unless you intend to tracks drums or several performances at once, this is all you'd need. There are lots of different models out there but what I like the layout of the Balance, with the two large volume controls and there's no noticeable latency. The pre-amps are pretty good too. I also use this to feed the monitors.
If you do intend to record multiple instruments, you will need an interface with more inputs. You probably also want a headphone preamp so that each musician, and you as the engineer or producer, can have their own headphones with separate volume controls.
The monitors are a pair of M-Audio BX5a's, with 5″ speakers. I bought these years ago and I know them too well to replace them. Besides, I couldn't possibly have anything bigger in my room. The BX5a's are well-balanced and very transparent and punchy, which makes it both easy and fun mixing the songs.
I also got these stands from Iso Acoustics, which allow a minimum of contact between the speakers and desk. It makes the speakers sound much more open and dynamic and the bass doesn't just disappear down to the floor. A great addition to a cramped studio.
These AKG K272 HD headphones are very similar to the industry standard K 240s only a bit more comfortable to wear. They also got a bit hi-fi flavour without compromising the clean tone and neutral EQ response. They're also closed back, which you need when you're tracking. I also use my iPhone plugs a lot for reference mixing.
I wouldn't recommend doing a final mix with headphones but they'll give you some clue of whether your panning is working and if you're like me, mostly listening to music with headphones, you can easily tell if your mix holds up to anything else you might be listening to.
In addition to recording my guitars the conventional way by micing a cab I also use a lot of effect and amp modelling. Mostly for when I'm recording demos but also when for when I need a certain tone for our albums. Guitar tone modelling has come such a long way and I think it's foolish to just ignore these things if they can make life easier and produce what you need.
Recording distortion guitars is a hassle. At least for me so all the heavier rhythm guitars and riffing are done one the POD. It's also got some really cool sounding delays and other weird effects, which I use a lot. I also occasionally use IK Multimedia's AmpliTube and even the feature amp sims in Logic although I prefer the POD over these.
I'm using Logic. Apart from being a powerful tool for recording and mixing it's also got some really great sounding instruments. And yes, I record and mix everything digitally. For one thing, it's convenient but renting a studio with an engineer that can operate the tape machine and the analog desk costs a fortune. A lot of so-called purists seems to forget that. Digital has come such a long way and there's lots of things you can do to make your projects sound more analog. With Lullabies, we also did the mastering on analog tape, which made a huge difference.
I've always been a huge fan of the Mellotron and one of my favourite plugins is the SampleTron from IK Multimedia. I used this a lot on Lullabies. I also use some of the stuff from Waves, Soundtoys and if you look around there's a lot of really great free plugins.
So, there you have it. I'm pretty happy with the setup and I feel inspired to write more music and explore new sounds, which is really the essence of it all. Again, as I said above, all kinds of fancy stuff won't make you sound better. Prioritize and get the best you can afford but most importantly, know your gear. Being able to produce high quality recording require a lot of hard work and the more time you spend practicing and experimenting the better you get at your game.
NEWS
POSTED ON – 6 COMMENTSON A DAY AT THE BEACH OUT NOW!
At last! Our new album, A Day at the Beach, is out now on CD, vinyl and digital!
A Day at the Beach is released on Norwegian prog label KARISMA RECORDS, recorded at Subsonic Society and Airbag Studio in Oslo, Norway, featuring contributions by Kristian Hultgren (Wobbler) and Ole Michael Bjørndal (Oak).
The album is mixed by long-time collaborator Vegard Kleftås Sleipnes and produced by Asle Tostrup and Bjørn Riis. Front cover photo by Forker Fotos – Anne-Marie Forker Photography, with graphic design by Asle Tostrup.
Be sure to stop by Airbag's Facebook page for stories from the recording sessions, insights on the songs and other news in the next coming weeks!POSTED ON – NO COMMENTSON NEW ALBUM BY THE OPIUM CARTEL FEATURING ME ON GUITAR OUT NOW!
I'm very proud to be featured on Valor, the brand new album by The Opium Cartel and multi instrumentalist Jacob Holm-Lupo. I'm playing guitar on two tracks, A Maelstrom of Stars and A Question of Re-Entry.
The album is available on CD, vinyl and digital download. Visit web shop here.
Jacob Holm-Lupo is a founding member of Norwegian prog band White Willow and has been mastering albums for both me and Airbag.
Stupendous guitarist, I have been with Airbag since the beginning of his career, extremely talented, his works are marked by virtuosity and creativity.