Paraphon Tree
Post Rock Duo from Germany.
Song writing, Guitar and Bass: Aron Jäger
Drums: Felix Rambach
Paraphon Tree – the second album
To the studio project:
God Is An Astronaut, Oh Hiroshima, Glasgow Coma Scale, The Alan Parsons Project, but also bands like Snarky Puppy or Jaga Jazzist (to name a few) are probably among the biggest influences of "Paraphon Tree", a post rock/post metal/progressive rock studio project from Germany. Nevertheless, her music is unique: atmospherically dense, heavy, brutal but just as calm and relaxing.
The German duo's vision is, among other things, to capture and share inspirations, feelings, imaginary and real perspectives that could not be captured in any other way than by the language of music, but above all to delivering high-quality music. In doing so, they remain instrumental in order to focus on the whole rather than just focusing on the vocals.
Since the founder and songwriter of the project Aron Jäger (guitar, bass, backing vocals, tenor saxophone) produces a lot of music in all imaginable genres and styles, the music of Paraphon Tree is always experimental, in terms of song structures as well as instrumentalization and sound engineering. However, his melodies and rhythms never lose their catchiness.
With his progressive playing style Felix Rambach (drums, also with: Godzilla In The Kitchen) brings a driving energy, captivating dynamics and unmistakable rhythms into their music. Together, they form a deep, emotional atmosphere in their own studio that leaves an impression.
The debut album of the studio project (then without Felix Rambach) was released in spring 2017 and was well received by Post Rock fans and music bloggers.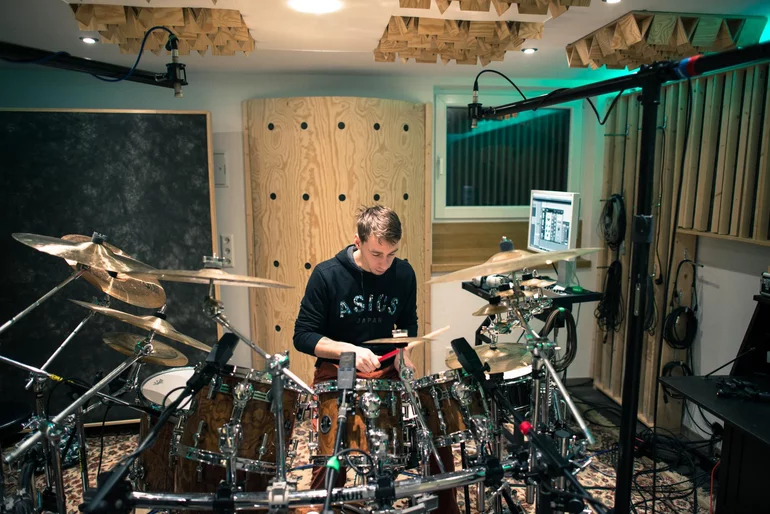 Albuns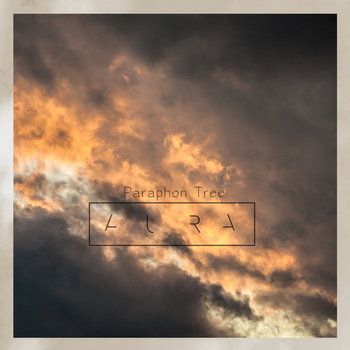 I'm a musician and producer and recently released our 2nd album "Aura" with my studio project "Paraphon Tree". If someone is interested I'd really appreciate it if you'd check out our music video "Firefly".
Paraphon Tree is a duo made of the German musicians Aron Jäger and Felix Rambach who play post-rock with a very noticeable hint of industrial music. They showed it on their April album"Aura".

The album welcomes us with its raw, industrial sound provided by the clear drums that feel as if someone played it in an abandoned factory rooms. Unlike other projects, the Germans show their longest and most epic track as first, not the last one. In it, they serve long, slowly developing intro, jazz-like insertions and massive guitars in the track's final part.
And it's only a beginning, "Firefly" stands out due to its beautiful keys, "Macro Worm" with the electronically sounding parts and "Astrophysics" with the truly metal guitars. The whole album finds its great finish in its best track, "Structures in the Clouds" in which the band combines the more traditional post-rock with music filled with the guitar grandeur. 
Atmospherically dense and with remarkable musical flair, Aron Jäger composes post/prog rock panoramas that do not have to shy away from comparison with scene greats. The debut album of his project PARAPHON TREE is reminiscent of Glowsun, God Is An Astronaut, Riverside or Toundra in individual passages, without even beginning to feed the suspicion that they want to be swayed by their listeners. On the contrary, the idiosyncrasy of the arrangements is reminiscent of the early works of a hobbyist who has now written music history with a band of a similar name and is still writing.
Sure, it is far too early to estimate where PARAPHON TREE's path leads. What is certain, however, is that it is albums like "Impressio Marcato" that inspire me so much after about 25 years as a fanzine writer that I much prefer my time and my monets to invest in such hopeful new discoveries instead of contenting myself with lame mass-produced goods. The opener "Vulkan" doesn't seem particularly threatening at first, but rather invites you to rock with it, before after more than two and a half minutes a hard guitar riff provides a clear edge. Building on this, the song gradually develops traction and, with its arrangements, suggests that little was left to chance. Idyllic sounds in "Tundra" initially deceive over the size of the second song, which reminds of Grievance with driving riffing in the middle section and gentle choral singing in the background. On the one hand, courageously and in high-contrast arranged, on the other hand almost wasting potential, because here more is hinted at than realized. With only four and a half minutes, "Ocean" is the shortest song in the middle of the album and invites you to dream with spherical piano sounds and fabulous rock music contrast.
The following 10-minute "Area One" sounds at first like a soundtrack, then like a courageous knee-jerk fall before Riverside's unfortunately early deceased guitarist Piotr Grudzinski, who spent his life relying on feeling rather than technique, and whose melody was his own. I don't know what to do about the astonishment vocabulary, so i would like to point out that this is the single-handed debut recordings of a young man tinkering with himself in his home studio in the Palatinate Pampa – and swirling up a lot of dust. "Abendrot" makes the short listening pleasure end confidently, conciliatoryly and hard.
FAZIT: With "Impressio Marcato", PARAPHON TREE presents a debut album that impresses and fascinates with its visionary power. Small dramaturgical hangers in the song structure as well as the favoring of the guitar (especially compared to the sometimes slightly more pliers drums) do not weigh heavily into the otherwise great overall impression. I hope that Aron Jäger will not let himself be distracted from the path taken here and will continue to implement his ideas so expressively. Since Whalerider's "Thanatos" I haven't heard such an exciting newcomer in the German rock/metal underground.
Thor Joakimsson , published on 05/03/2017