Soup was founded in 2004 by Trondheim based multi instrumentalist Erlend Viken. Viken recorded Soup's first album, Give It An Empire out of his bedroom during January 2005, of which a highly limited 50 copies CD-R edition was released. Though the Empire album never hit the charts, it was in many ways the base of what should become the characteristic Soup sound; a musical landscape dominated by filmatic, melancholic and dynamic elements. In 2005 Viken started recording the slightly more electronic follow up; Come On Pioneers.
The album was printed in a 300 copies CD edition, released by Viken himself late 2005. The album contained several songs of a more upbeat character, some of which got listed on Norwegian radio. The album was soon picked up by Oslo based indie label How Is Annie Records, who re-issued the album several times during 2006/2007. In april 2008 viken did a short term collaboration with drummer Stig Wålberg and guitarist Martin Skjold at Volda Student Bands Night. The gig marked the starting point of Soup as a band, and as live act
After moving back to Trondheim, Viken teamed up with his childhood friends, and former members of the metal band Klompfot. Drummer Sverre Leraand, Bass player Rune Leraand, and guitarist Ørjan Saur set to interpret and translate the previous material for a live format, as well as working on new material for the upcoming Children Of E.L.B. album.
Although the E.L.B. album is written by Viken, the mere collaboration of the four members helped give the album a more lively and organic sound than the previous albums. Joined also by Motorpsycho guitarist Hans Magnus Ryan as co-producer, this release sets a new standard, and also elicits a lot of positive attention for the band. The Norwegian ABC News awards it the "album of the year", as the four piece starts touring the Norwegian scene. The double album Children of E.L.B. is released on both CD and Vinyl.
After playing various festivals in Norway, as well as supporting the slightly legendary Maserati at Kampen Bistro in Oslo, the members part ways in 2011, and a new constellation is set to continue the band. With Guitarist Ørjan Langnes, bass player Jan Tore Megaard and drummer Thomas Nyborg, Soup starts working on their fourth album, The Beauty Of Our Youth. The faithful "Souporter", and Danish photo artist Lasse Hoile, following Soup since 2006, continues his work with the band. After shaping the visuals of the E.L.B. album, the audio visual bond is further strengthened with the layout of the Beauty album. The album is recorded, as with the E.L.B. album, in Brygga Studio in Trondheim. Engineered By Håkon Dalen (engineer for the E.L.B album, and former bass stand-in), and produced by Soup. The album also feature Trøndelag Orkesterforening, with a full symphonic opening of the track Memoirs Of An Imaginary Friend.
As opposed to the previous albums, The Beauty Of Our Youth is not mixed by Viken, but by Scottish producer and musician Paul Savage in Chem19 Studios, Glasgow. In between the recordings of The Beauty album, Viken also records and produces the albums DUUN and Entropia, as well as releases two compilations of various sketches and demoes. The DUUN album is in collaboration with Vikens brother and author Hallvard Viken, who writes the lyrics for the album. Soup opens for Swedish prog legends Opeth at Studentersamfundet in August 2012, and they embark on a Greek/Turkish tour in March/April 2013, playing several shows in both Athens, Thessaloniki, Ankara and Istanbul, including a live performance on the Greek TV show Radio Arvila. The Beauty album releases in September 2013 and receives several great reviews in both Norwegian and European press.
By the end of 2014 Thomas Nyborg leaves the band, and Espen Berge takes his place. After rehearsing with Berge early 2015, Soup joins stoner rock newcomers Spidergawd on their European tour in March 2015. In the transitions between drummers, Viken also collaborates with experimental percussionist Kim Henry Kling Ortveit for various compositions yet to be released. After the European tour in March, the band takes a recess before starting to work on the material for the upcoming album. This time also in collaboration with Paul Savage and Lasse Hoile, recorded in Namsos RC Studio, produced by Paul Savage and Soup. Viken goes to Glasgow in July 2016 to join the mixing of the album at Chem19 Studios, and the album is mastered at Strype Audio in November that year. During the 2015 Spidergawd tour, Soup is signed to Crisping Glover and Stickman Records, who also will release the upcoming album, Remedies.
There are several bands called Soup.
1) Currently, the most popular is an indie/post-rock band from Trondheim, Norway, currently signed to Aspén Records, and noted for the albums Come On Pioneers (2008), and Children of e.l.b. (2010). The band has, to date, largely been a one-man project by Erlend Viken, who has written all songs and performed all instruments. Soup's live performances include Erlend Viken on the keyboard/synthesizer, Thomas Nyborg on drums, Jan Tore Megård on the bass and Ørjan J. Langnes on guitar.
2) Soup otherwise knows as SnipingSoup(born October 29, 1997) is famous for being youtuber. He currently resides in South Carolina, United States. YouTube gamer who is widely known for his Sniping Soup channel's content. He has garnered popularity for his playthrough and montage videos for a variety of gaming titles, including Battlefield and CS:GO. He has one single titled Gucci Belt where he talks about redneck stereotypes.
3) In the 90's Soup was a house act most famous for New York, London, Paris, Chicago.
4) Another were a punk rock group from Northern California. They released an EP titled "Cruel and Unusual" on David Hayes' Very Small Records record label. They were also the very first band to play the infamous Gilman St. punk club in Berkeley, California.
5) In London, England in the late 90s there was an all-woman soupergroup by this name featuring ex-members of Sidi Bou Said, Joan, Frantic Spiders and Salad. They were popular on the north London circuit and recorded one 6-track CD before disbanding, although in 2006 they reformed for Bradstock Festival in Dorset.
6) Soup was also a group formed by members of the Klezmer group She'koyokh: Ben Glasstone, Jim Marcovitch and Hannah Marshall. They made the album Night of the Long Spoons in 2008.
7) Doug Yankus began playing guitar at the age of eight, and by the early 1960s, under the short-lived stage name of Ritchie Dino (after hero Ritchie Valens), he began performing and studying music voraciously. Disinterested for the most part in structured music, Yankus was influenced early on by Bo Diddley and Buddy Holly, but also by Antonio Carlos Jobim, Charlie Parker, John Coltrane, Miles Davis, and Frank Zappa. Yankus formed several bands throughout high school, including the Versatones, Ritchie Dino and the Dukes, and the Strangers from Digil (Digil being the music/practice/party room for various musical friends in the basement of the Appleton, Wisconsin Yankus home). By 1965, Strangers from Digil had morphed into the vaguely psychedelic pop-rock band Private Property of Digil, which consisted of Yankus on guitar, Don Jacklin on bass, Chuck Posniak on organ, and Steve Gertsch on drums, replaced a year later in the drum seat by Dave Faas. The band almost exclusively performed original material written by Doug Yankus, who had become, even at such an early age, a prolific composer. He also was an accomplished drummer and keyboardist, but it is because of his virtuosic guitar-playing skills that his name spread throughout the area's music scene. Private Property developed a substantial following in Wisconsin and by 1967 was recording Yankus' songs. The recordings received substantial local airplay, and climbed numerous record charts, but by 1968, Private Property decided to call it quits. Yankus regrouped, taking Fass, who switched to bass duties, with him and enlisting drummer Rob Griffith for heavier power trio they christened Soup. On the strength of Yankus' reputation alone, Soup immediately garnered widespread interest. But they fully lived up to the interest, gaining acclaim in nearly every quarter. Rock Magazine wrote in 1970 that "in ability alone, Soup surpasses nearly every new group on the pop scene today," while Yankus' skills on guitar were described as "so far advanced that no one comes close to him." Jimi Hendrix even went to see Soup play in Milwaukee. Jim Peterman, formerly of the Steve Miller Band, sat in for one cut on keyboards. The band began recording some of the multitude of songs Yankus had written by this time (his brother estimates in the liner notes that he wrote over 1000 songs) at various studios, including the vaunted Chess Studios, throughout the Midwest, and they issued their eponymous first album privately in 1970, untitled and in a plain brown wrapper, with demo tracks on one side and a live performance on the other, simply because local fans craved a Soup record. They continued on through the early 1970s, and released an acclaimed second record, The Album Soup, during that time. Unable to break through to the commercial mainstream, however, Soup disbanded in the mid-'70s. Yankus went on to form Soft Touch and the Doug Yankus Band, and played on releases by John Hiatt, Ry Cooder, Roseanne Cash, and Tracy Nelson and Mother Earth, among others, before tragically passing away in 1982 due to complications from diabetes. ~ Stanton Swihart, All Music Guide
8. A blues/jam rock band from Oklahoma City.
9. A pop act from Toulouse, France.
10. A college-aged rock band from Centreville, VA.Version 33, edited by MMetalHead1999 on 21 June 2020, 5:54pm · View version history
https://www.last.fm/music/Soup/+wiki
Members
Erlend Viken
Ørjan Langnes
Jan Tore Megård
Øystein Megård
Espen Berge
Past members
Pål Ramsøy-Halle
Thomas Nyborg
Ørjan Saur
Rune Leraand
Sverre Leraand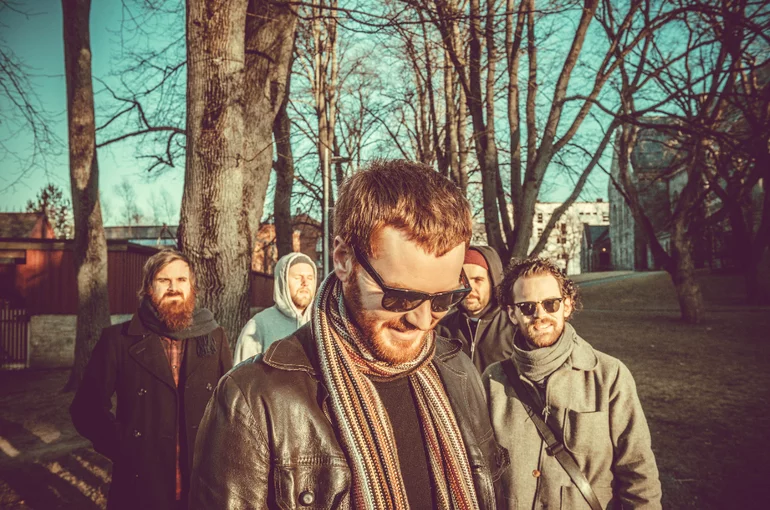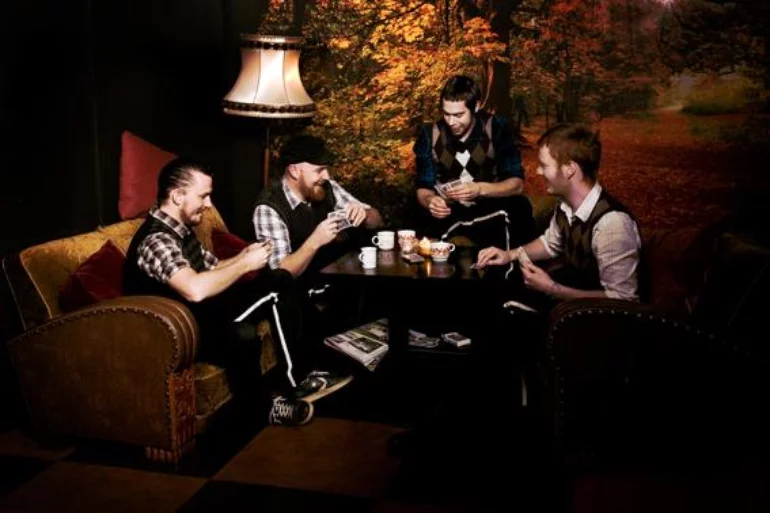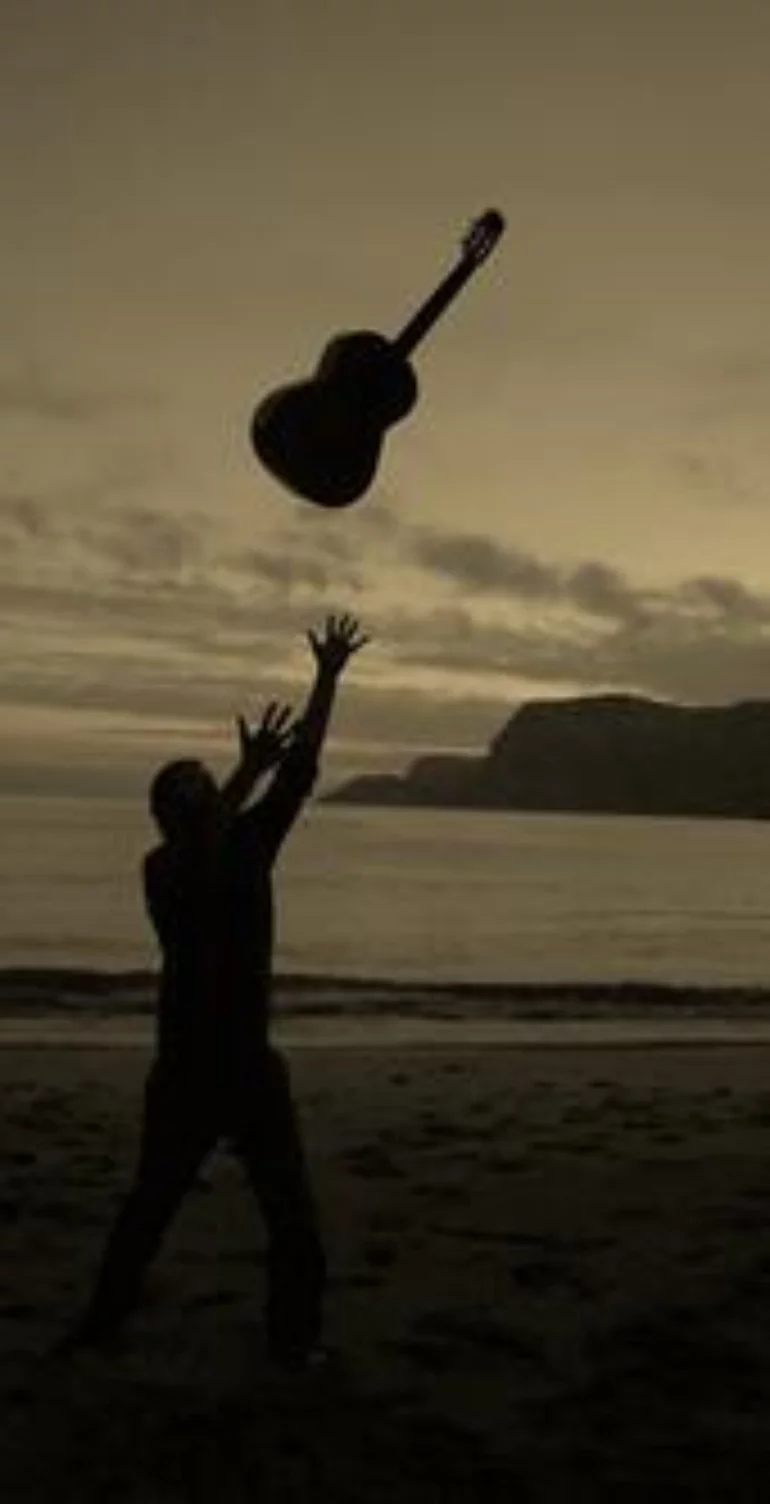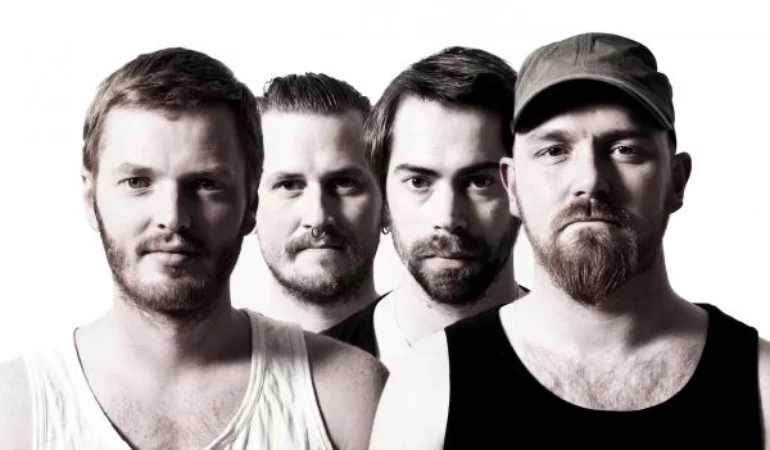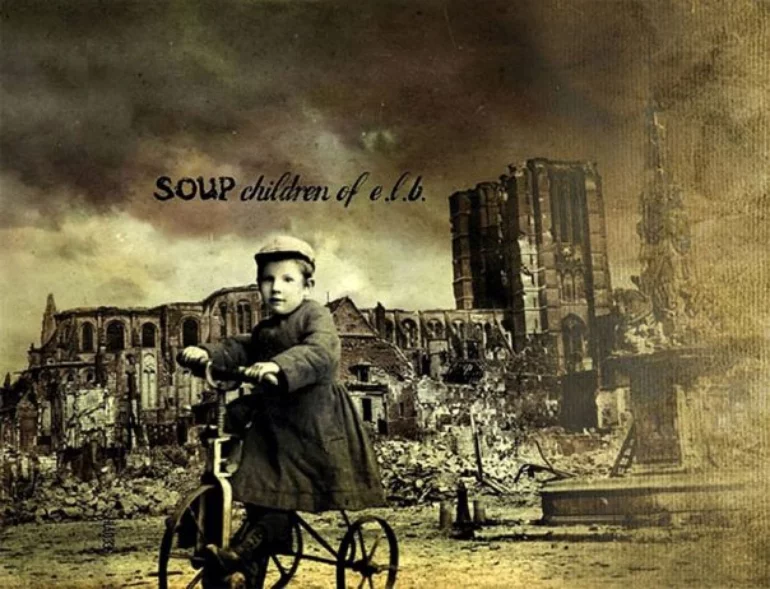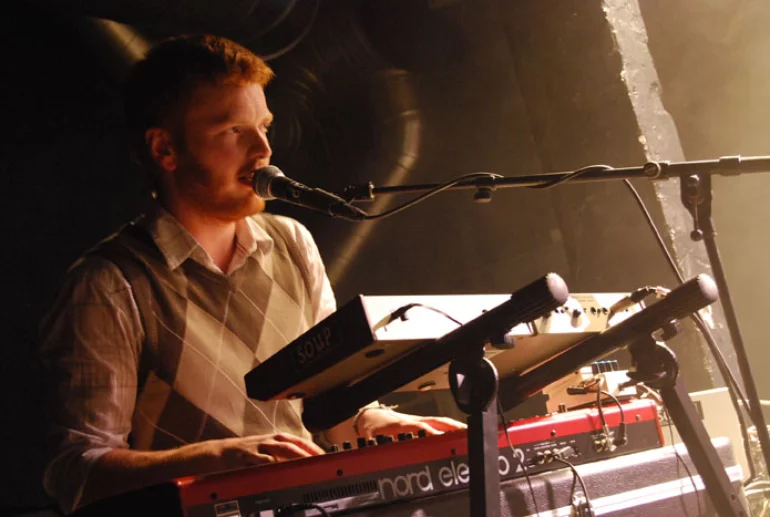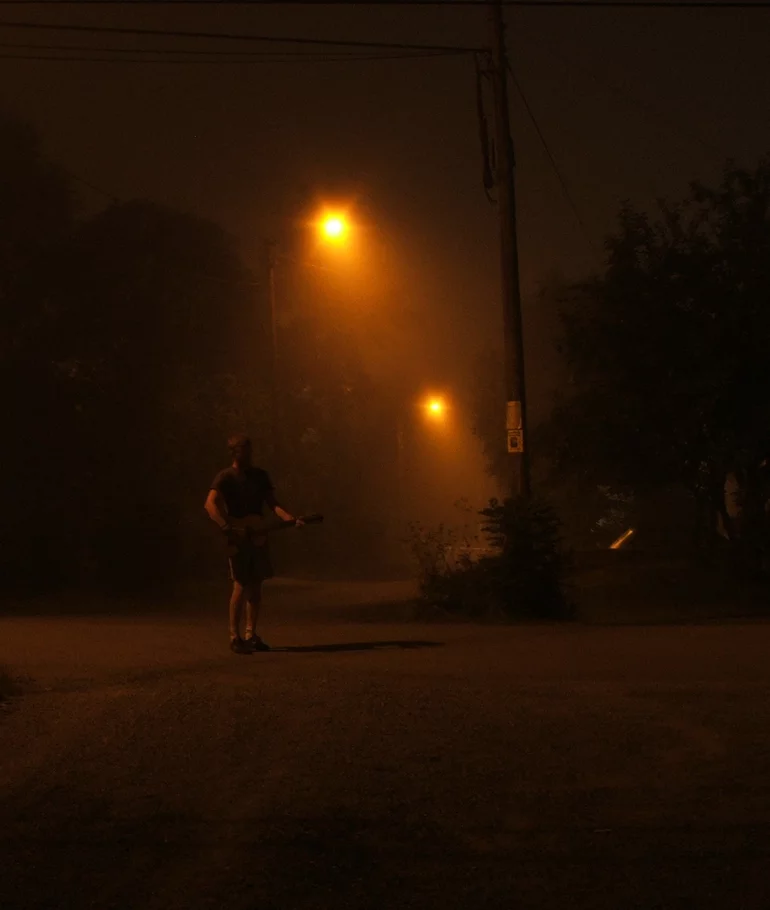 https://www.soupband.com/discography/
NEW ALBUM – VISIONS – OUT 2020