God Is An Astronaut are a 4 piece band who hail from Glen of the Downs, Ireland.

Band:
Torsten Kinsella – Guitar, Piano/Synths,
Niels Kinsella – Bass,
Lloyd Hanney – Drums,

Jamie Dean – Piano/Synths, Guitar
Ireland is an extremely peculiar island. Land of great literatures, in the last thirty years it has also become land of music, just mention U2 as if not the greatest, one of the greatest musical exponents of the last decades. In addition, Ireland also has a bustling scene of new bands, of the most varied style, ranging from the Corrs farofa, to the cranberry indie populace to the Dark Room Notes synthpop. A melting pot of styles that always results in hits or good songs. But in the land of James Joyce there is also a peculiar case: God is an Astronaut.
Formed seven years ago by the brothers Torsten and Niels Kinsella, God is an Astronaut is a totally instrumental band, but don't imagine progressive rock or guitar reveries. The band makes an instrumental of pure melancholy. The music of God is an Astronaut is pure poetry for anyone who dares to dive into the chords of any of the four albums already released: "The End of The Beginning" (2002), "All Is Violent, All Is Bright" (2005, the masterpiece), "Far From Refuge" (2007) and "God is an Astronaut" (2008). Songs like "Suicide By Star", from "All is violent…", for example, are a sample of how cheap sentimentality can be transposed to music in an intelligent and touching way. For the few who know the band here in Brazil, diving into this discography is almost the discovery of a pot of gold – and talking about an essentially instrumental rock band is very difficult.
To try to understand the band a little more, we talked via email with Niels. The result you read below:
Seven years of career and four albums later. What has changed in the band during this time?
To be honest, it's been eight years of playing together, but each has been doing it for a long time. Torsten and I since 1994. In 2002 when we released "The End of The Beginning", we understood that that was our final act in the music world, our goodbye. We just wanted to end with a release that we were proud of, without any expectations. But it worked … Today the band remains the same, with the same priority to release songs that we love and the only thing that has changed is that we have become smarter with some circles in this world of music.
Do you have a masterpiece in your opinion?
To be honest, we don't have a favorite record, we like them all. Something in the process of making music changed with "All Is Violent, All Is Bright" when we introduced a live component that was not on the first record, it was also the first time that we worked with complete live performances and not just loops, something that gave the tone for all subsequent records, a hybrid of electronics with live instrumentation.
I read an interview that you said that the biggest influence of GIAA is heavy metal, bands like Metallica. How does this type of influence act on the band's music, which is very distant from this genre?
We grew up listening to a lot of heavy metal / heavy rock and still listening a lot. I think, in fact, it's because we never try to emulate the songs we hear. In the late 90's we did dance / electronic music. GIAA's style has more to do with the styles we play in different bands, which included everything from jazz to rock to electronics.
In another interview, you said that the film "Raça da Noite" ("Nightbreed") is a reference to the name of the band. In a way, the atmosphere of the film, the horror story is transposed into the band's music? It is undeniable that there is a climate of oppression and melancholy in GIAA's music …
We just liked the name, it was for the apocalyptic and melancholic sound we had and the apocalyptic visual concepts we had in mind. Nothing more than that.
One thing that caught my attention is the fact that the GIAA sound is very different from what I have heard and that it comes from Ireland.
Here in Ireland there are some instrumental bands, but I think we are the first to have relative success outside the country. But, to be honest, even today we are ignored by the Irish music scene. A lot of good things are done here, but much of what the media divulges is irrelevant garbage, which many people outside the island would not even swallow by force.
And the composition process? Does anyone come up with an idea and the boat follows?
No, most ideas start with a melody on the guitar or on the piano and then we work on the whole in the studio. We never write music by jamming like many bands do. As we have dance / eletronic backgrounds, we are a studio project, really. For the shows, we took a sound engineer and reinterpreted the songs to work in a live environment.
The history of rock is replete with the history of bands with brothers who slap and fight all the time. At GIAA, how does this work?
Now it's perfect, but when we were younger it got really bad. But now we are happy with the music we make and, in general, we have the same vision of how the songs should sound.
The GIAA is little known in Brazil. How would you describe the band to Brazilians?
Ambient, eletronic and rock with emotional melodies.
Many people say that lyrics in rock are quite helpful. You put a "yeah" here, a "yeah" there and everyone sings along. Since you don't use letters, what is the big "click" you use to stir up the audience during a show?
Our music is not for everyone. The average music fan will not understand what we do. We have nothing to do with "yeahs" during shows, this is for idiots. Live we have a very visual show with the main objective of involving people emotionally, both spiritually and visually. Our show is not programmed and specialized like that of most bands in our style. Our show tends to please fans who are not into the post-rock genre.
I saw some GIAA videos on the internet and I realized that you guys use them to "illustrate" the songs during the shows. How does it work? What is the connection that you create?
The purpose of the visual is to increase the emotion and structure of our live music. Although the songs do not need visual appeal, I think that in a live environment some nuances are lost compared to our records, for example. The look adds an extra dimension and gives a simple sense of entertainment to the performance.
GIAA is an independent band with loyal fans. In this digital age, how have downloads reached you? Can you live off the band?
We are an internet band (http://www.myspace.com/godisanastronaut) because most of our fans discovered us there. We don't get much media in the traditional way, everything is based on word-of-mouth and piracy. We do all this because we like it and we can even get a little money from the band, but it is impossible to live on it. But I am optimistic, things are getting better every year. At shows we sell a lot of material. To survive you have to think a little differently and make a living not only selling CDs or MP3s, but selling t-shirts, vinyls, buttons, etc …
If you were to refer me to an Irish band to listen to, which would it be?
Butterfly Explosion! Torsten is producing their first album that is due out soon.
And what have you heard?
DJ Shadow, Fear Factory, Nicker Hill Orchestra, Parhelia, Leech (from Switzerland) and Metallica, as always.
And plans? New record, tour?
Now in September we are going to tour Europe and Finland in November. If all goes well, we will stretch to Russia too. In February 2010 we are due to release new songs, but I don't know if a full album yet.
---
Danilo Corci is a journalist and editor for Speculum and Mojo Books
https://godisanastronaut.com/music
Albuns
Ghost Tapes #10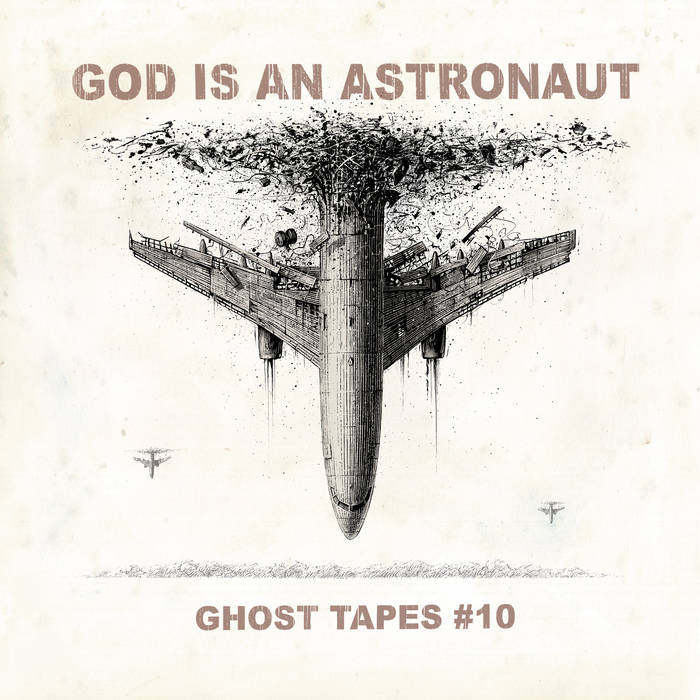 1.Adrift
2.Burial 06:04
3.In Flux
4.Spectres
5.Fade 05:37
6.Barren Trees
7.Luminous Waves
about
Vinyl, CD, Merch pre-order: smarturl.it/GhostTapes10-NPR
"Burial" video: youtu.be/_Jbc-e3I5eQ
"Fade" video: youtu.be/Azps03fvalo
Reigning as one of the most well-known experimental instrumental groups out there with a respected musical legacy spanning nearly 20 years, Irish four-piece GOD IS AN ASTRONAUT will reach a career benchmark upon the release of their 10th studio album, Ghost Tapes #10.
Founded by Niels and Torsten Kinsella in 2002, every piece of music the band has breathed life into since then has offered an intense sonic soundscape, leading the listener through an ethereal and emotional post rock dive into infinite atmospheres.
Ghost Tapes #10 rekindles the band's classic line up with Jamie Dean once again on piano and guitar duties, and rather than pick up where the quartet left off in 2018, explores a radically different approach, with the focus fixed on movement and intensity. While the album is certainly the most ferocious GOD IS AN ASTRONAUT full-length to date, it still retains all of the rich musical and emotive elements the band is known for by maneuvering around luminescence whilst offering harsh, deep reflections as well. Works of art like "Burial", "In Flux" or "Barren Trees", with additional guitars by Jimmy Scanlan, amongst others, are proof of these sonic illustrations. The album closer, atmospheric "Luminous Waves", transports the listener into a trance-like mindset – captivating them with a meditative, deep connection to their inner self and as they drift away to stirring tunes of guest cello virtuoso Jo Quail.
The album's detailed artwork was created by David Rooney, recognized for his work with band in the past, and plays into the sense of foreboding and uncertain times we live in.
© NAPALM RECORDS
credits
releases February 12, 2021
All is Violent, All is Bright
Epitaph
Helios | Erebus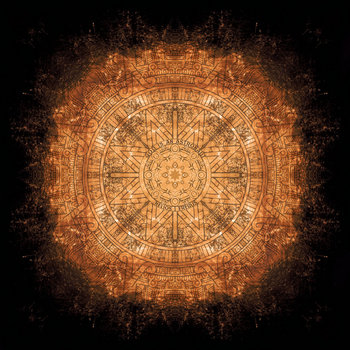 Origins
Age of the Fifth Sun
God is an Astronaut
Far from Refuge
A Moment of Stillness
The End of the Beginning
https://godisanastronaut.com/music
God Is An Astronaut is another band that fill us with emotion, it is music made not only for the ears. It is music made for the soul, for the heart.