Vesta is formed by Giacomo Cerri (Guitar & Synth), Sandro Marchi (Drums & Cymbals) and Giulio Lorenzini (Bass &… Synth).
They are characterized by a very heterogeneous musical style, which ranges from the heavily discordant notes of heavy metal to more delicate and ethereal passages typical of postrock. A new just born reality that certainly promises well, they will soon enter the studio for their first job. Definitely to listen to !!!
In 2017, they released their first and self-titled album with Argonauta Records. The band's forthcoming record, "Odyssey", will be released as Vinyl, CD and in Digital formats on October 16th, 2020, watch out for many more news and tracks to be unleashed in the weeks ahead!
For More Info Visit:
http://www.facebook.com/vesta2017
http://www.4vesta.bandcamp.com/releases
http://www.argonautarecords.com
PR Contact: Mona Miluski ALL NOIR info@all-noir.com
PR Contact Italy: Marco Gargiulo METAVERSUS PR metaversus.press.promo@gmail.com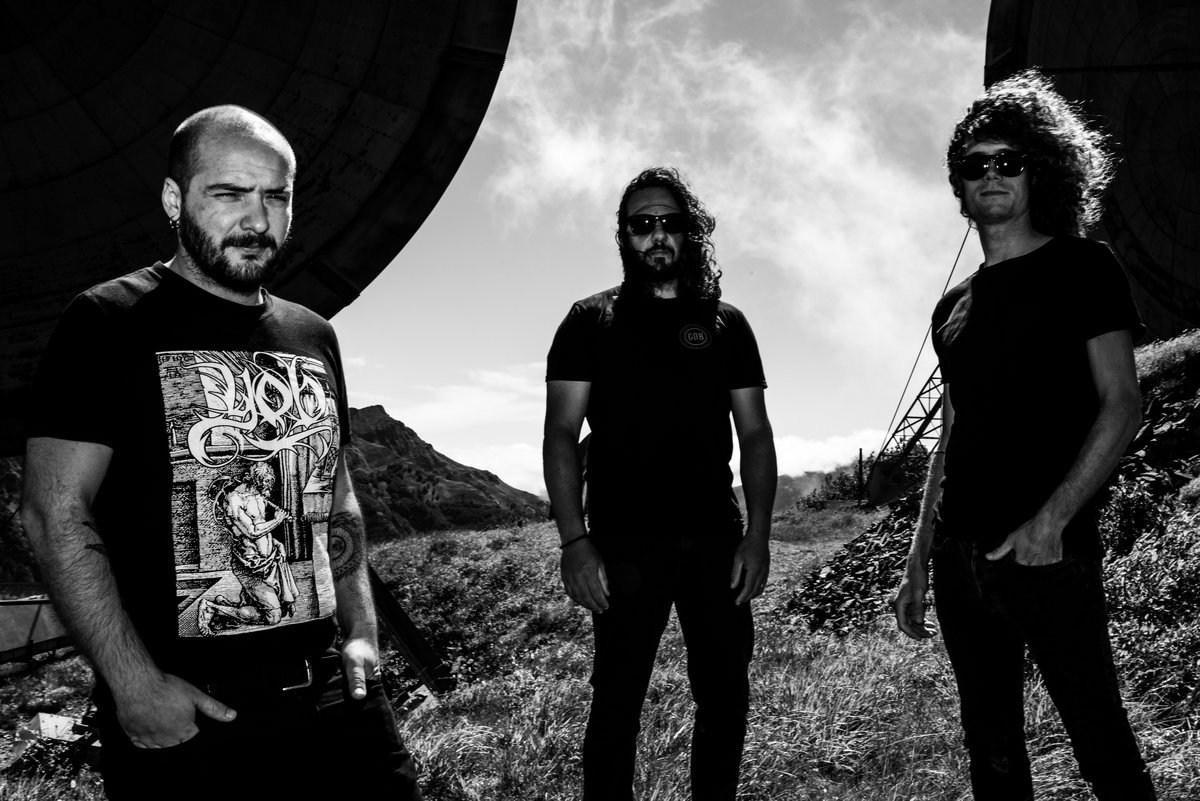 Albums
ODYSSEY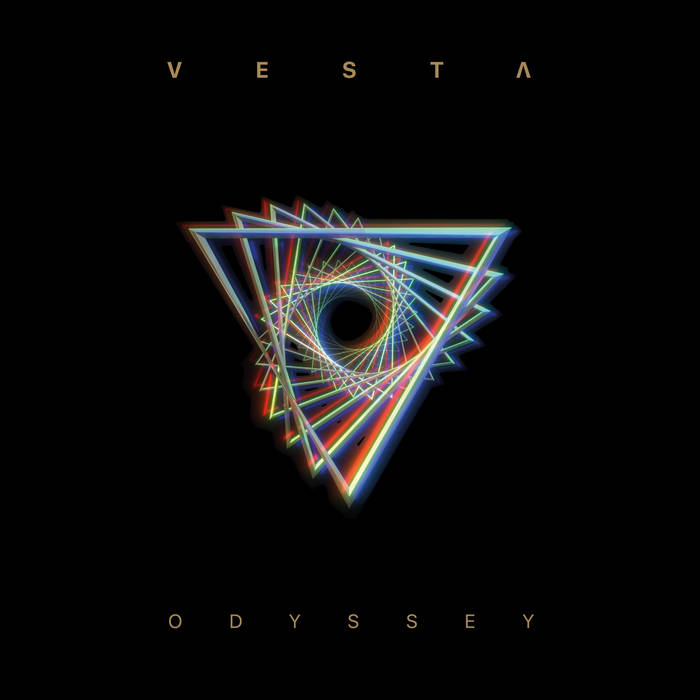 V E S T A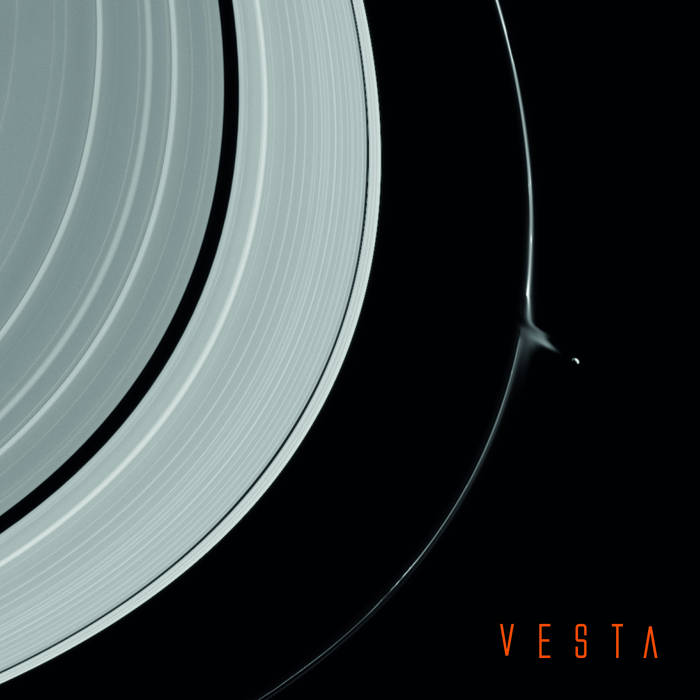 https://4vesta.bandcamp.com/merch
Italian instrumentalists Vesta will release their second full-length through Argonauta Records, titled Odyssey, on Oct. 16, and they're not kidding around when it comes to that title. Even going beyond the references to 2001: A Space Odyssey in the Viareggio trio's new video for album-opener "Elohim" premiering below, the record itself spans eight songs and an encompassing 52 minutes that bring together heavy rock and roll and progressive metal, seeming to find a space between Tool, Russian Circles, Karma to Burn and maybe even a bit of Isis (looking at you, "Tumae") as the journey unfolds.
Though they remain wordless, their expression comes through use of effects and a general sense of poise that underscores the notion of the band as progressive; they're well in control of what they're doing, and whatever exploratory elements they might have at work throughout, be it flutter of guitar here or a crushing low-end shove a short time later — the punch of bass at the start of "Breach" is particularly fun — they contradict hypnotic passages with sudden turns in a way that can only be purposeful. That is to say, they know where they want to put their audience and how to get them there.
The album would seem to be comprised of two different methods playing out across longer and shorter tracks. "Elohim" tops seven minutes and is of a kind with the closing salvo of "Temple," "Supernova" and "Cerere," all of which are between 7-8 minutes. The space between the beginning and that consuming finish is given to "Tumae," "Breach," "Juno" and the transitional highlight "Borealis," all of which are under six minutes long. True enough that all the material throughout Vesta's Odyssey has a sense of scope and that the breadth they show comes through wherever a given song might lead, but "Elohim" seems specially positioned to immerse the listener in what the outing has to offer, to capture the attention and mindset and from there manipulate it in the manner stated above.
Comprised of guitarist Giacomo Cerri, bassist Lorenzo Iannazzone and drummer Sandro Marchi, the three-piece are able to bring a sense of energy to the proceedings that makes them breathe all the more, but it is the patient and unfurling nature of the material that most comes through. "Juno" touches on a "Stones From the Sky" moment — the Neurosis riff that launched post-metal as a genre — but whether Vesta are drawing from that well of inspiration or another, it's hard to say, and it being hard to say is what makes the album work as it pulls together its songs from various sounds and styles.
It's in "Temple" that the Tool-ness most comes forward, but that in itself is really just an introduction to the final stage of Odyssey as a whole, which progresses smoothly into "Supernova" — there's a burst, sure enough, but it's less sudden than one might expect given the title — and into the kind of epilogue of "Cerere," which finds room for a playfully bluesy solo and a last push through wash that, if you managed to sneak in some ghostly howls way down in the mix, would for sure be able to pass as black metal. You find the darnedest things lurking in the corners of records by bands who are obviously pushing themselves to reach someplace new.
I don't know if there's an overarching narrative to Odyssey, but there's certainly one to "Elohim," and it plays out in the video with all the clarity one might expect given the atmospheric intention on the part of the band behind it, adopting the aforementioned Kubrickian modus and ending on an alien landscape when its voyage is complete.
Live long, prosper, and enjoy:
Vesta, "Elohim" official video premiere
Vesta on "Elohim":
"Being an instrumental group, we prefer to leave free interpretation to those who enjoy our music, but lately we are taking more into consideration the potential of a visual integration in support. Regarding the first single Elohim, the basic meaning of the name is "God", "Divinity" intended as the One God … and like every human being we ask ourselves if we are alone in the universe or, and if there really is a mind superior to us, maybe it too is looking for answers. During these months of lockdown we got an idea of ??how we could tell what we had in mind through a short film. The story speaks of a signal picked up on earth, identified and analyzed. Through a spacetime tunnel man manages to have a vision, which leads him to explore Mars in search of answers to that signal but there is no life, there is nothing other than red rocks and rocky deserts. Yet in the middle of a Canyon there is an artifact placed by who knows, that transports us back to another part of the Cosmos. Something happens there; are we alone?"
Three years after their self-titled debut, Italy's post-rock and metal outfit, Vesta, returns with their sophomore album, titled "Odyssey", on October 16th 2020 via Argonauta Records.
"We're three people, three individuals who came together to create something, to make music and to complete each other musically, to form a perfect Triangle." The band explains. "Everyone in VESTA is interested in how we present our music. We write a group of songs that have a vibe, energy and feeling, and then we try to pick an image to capture that and communicate a feeling. We want something that adds to the connection with the audience.What makes us a bit nervous is, in this instant time, to release something that might take more than one listen. Where everything is instantly judged on YouTube or something! It's a bit like releasing a horse and cart on a racetrack. With three perfectionists in the band, we have a hard time reaching perfection."
"Odyssey" was recorded and mixed by Alessandro "Ovi" Sportelli and mastered by James Plotkin (Khanate, Cave In, Isis, Sumac), the result is a powerful, roaring wall of sound, a 54 minutes long, sonic Odyssey.
Album Tracklisting:
1. Elohim
2. Tumæ
3. Breach
4. Juno
5. Borealis
6. Temple
7. Supernova
8. Cerere
Vesta is:
Giacomo Cerri – Guitar & Loops
Sandro Marchi – Drums & Cymbals
Lorenzo Iannazzone – Bass & Drones
Fonte: https://theobelisk.net/obelisk/2020/09/17/vesta-odyssey-elohim-vid-premiere
Videos
Stupendous Italian trio, with precise chords, impeccable virtuosity, marked by a prominent bass, a precise drums in time and against time, and refined with very well elaborated riffs.
Creative and very well structured work in both albums from the same TOOL school, congratulations on the great work. Aryon Maiden