ON THE RAW is an Spanish progressive rock band from Barcelona consisting of Alex OJEA, Jordi AMELA, Jordi PRATS, Pep ESPASA and Toni SANCHEZ. Members of the group came from an accomplished prog rock background in other Barcelona groups, like APPLESMELLCOLOUR and neo-prog like HARVEST and DRACMA. In this formation they play energetic jazz rock with electronic elements, influenced by artists like SNARKY PUPPY, Ibrahim MAALOUF, Bugge WESSELTOFT for example.
Band members
Jordi Amela: Keyboards & piano
My musical development has always been accompanied by my friend Jordi Prats, therefore, we have followed the same fate in Dracma, Harvest and On The Raw. At this moment I'm concentrating on the recording of the second OTR CD, and I'm producing tracks with a new line-up that I hope to report shortly. I'm also actively involved with the Totum Revolútum festival held in Barcelona.
Jordi Prats: Electric & acoustic guitars
Besides the usual teenager cover bands, the first "serious" project was Dracma, a neo-prog band of the '90s where I found my friend and bandmate Jordi Amela. After Dracma, Jordi and I joined Monique van der Kolk for the Harvest project in 2008. Currently, my musical projects are On the Raw, Harvest, and a new project that I've just started together with Monique, called Maybe Violet.
Pep Espasa: Tenor, alto, soprano saxophones & flute
I come from classical music formation, where I had the flute career. My first band, when I was 15 years old, was Otxque!, together with my brother, the pianist Dani Espasa. After that I participated in several formations in Tarragona: Backdoormen, Roger Benet, Oscárboles, Spy Light, Utropic, etc. The last one was Apple Smell Colour, together with my sister, Mo Espasa, where I was playing when Amela, Prats and Ojea came to me after a gig to make me an "offer I couldn't refuse"…
Toni Sànchez: Electric bass and fretless
I studied classical piano as a child. As a teenager, I started playing guitar and then electric bass, an instrument for which I obtained the highest degree in Jazz and Modern Music awarded by Taller de Msics in Barcelona. I have been part of many different styles, I have collaborated on projects like KantFreudKafka and played with several artists like Pepe Acevedo,Carlos de Arriba,Jimmy Jenks,Jaume Gispert,Roger Mas,Juan de Diego and Santi Arisa,among others…
Alex Ojea: Drums and Percussion
My musical itinerary started 30 years ago. I studied and was a member of a dozen projects, sometimes as a studio musician. The most important was Harvest, which allowed me to play in different countries and lovely places. Currently a member ofOn The Raw, an eclectic project that fills me musically and allows me to develop as a drummer. I am always open to discovering new horizons!
Albums
Climbing the Air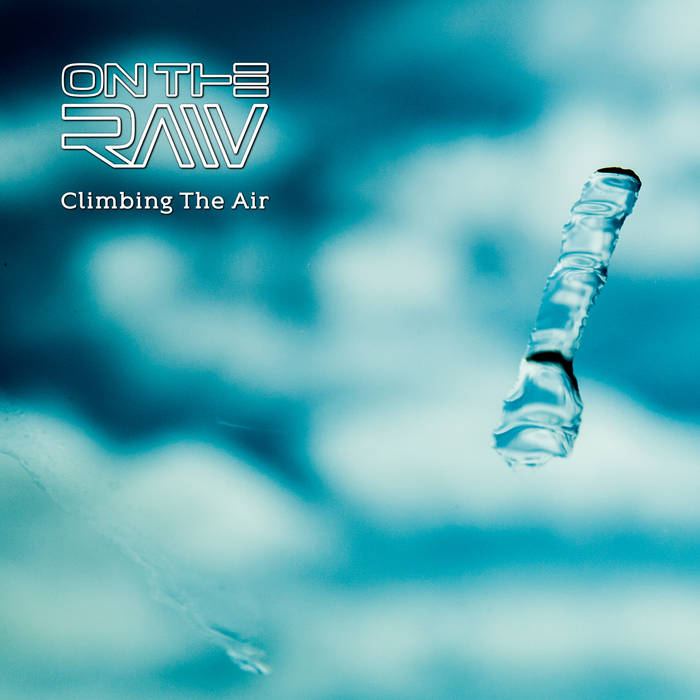 Big City Awakes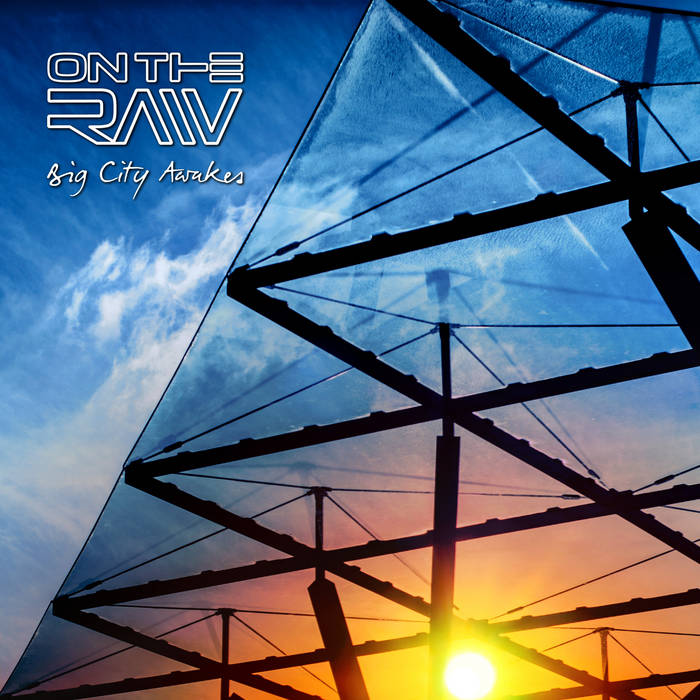 "Climbing the Air' reviews
"What makes Climbing The Air a superior album to most in the jazz/fusion genre is the quality of the writing. I also appreciate the presence of wind instruments, that give the music a 70's feel. Fans of bands like Snarky Puppy, Maneige and jazz/fusion in general should really get their hands on this album. On The Raw are on the top of their field… and still moving forward."
"I have to say that this is the best jazz fusion album I have heard this year and it will definitely be a best pick for 2019. This is how it's done! Variety, dynamics, a bit of humor, a lot of surprises, yet its all done with a strong thematic style, yet without letting the theme overrule the direction of where each track is going to go. Now, this is my kind of jazz fusion, where things have thematic elements in each track, but there is a wide variety of improvisation and variation that moves smoothly from one section to another in each individual track. There is so much to this music that keeps it all interesting and dynamic, and everything just keeps moving, never really stagnating or getting stuck in repetitive foundations or styles, yet each section develops very well. The balance here is amazing and the band's timing is spot on.
Perfect!"
"The modus operandi of most bands, labels and PR people is to produce a welter of information about the band and album concerned. With a minimalist press release, Catalan instrumental quintet On The Raw have taken the opposite approach, seemingly preferring to let their music do the talking for them. This second album, the follow-up to debut Big City Awakes, does so impressively and evidences why they've earned suppot slots with the likes of Stick Men. Consisting of seven instrumentals, On The Raw pay spirited, technically adept jazz fusion. They're also not afraid to get decidedly funky as per the playful Moneypenny. Fans of Catalan prog band Harvest may be intrigued to see no fewer than three members of that band -keyboardist Jordi Amela, guitarist Jordi Prats and drummer Alex Ojea- in On The Raw. But make no mistake, On The Raw are a radically different and less mainstream musical proposition, even before the involvement of saxophonist/flautist Pep Espasa. While On The Raw certainly don't hold back from displaying their musical prowess, they've written some strong melodies, the very lovely Herois foremost among them."
"On The Raw is jazz fusion, pure and simple. Of course, that is anything but "simple". The band plays instrumental jazz rock that features all sorts of atmospheric touches, pulsating bass lines, great drumming, and squirrely keyboard passages. You'll hear lots of saxophone, as they do not hold it back, and I really like that. The music has oodles of sass, urbanity, and class."
"The band has indeed found the formula on Big City Awakes and continues it here. That means a mix of jazz, fusion, folk rock and some prog rock. Finding the formula and operating comfortable within it is not a bad thing. The band is not playing it safe either."
""Climbing the Air" is On the Raw's second album. Edited by Red Phone Records, it includes 7 tracks with Jazz, Progressive Rock, Latin, Electronic and many other influences. It's a more eclectic album than previous one, Big City Awakes. This time, we have tried to open the color palette by exploring and incorporating droplets from those styles that have influenced at some time in our lives and this is the result. We hope you enjoy!"
"They are a neo-prog band from Barcelona. The album contains seven tracks around eight minutes each. Climbing the Air starts with a restless theme with synthesizers and drums. It has jazzy solos on saxophone, bass guitar, transverse flute and electric guitar. Red Roses has a relaxed 6/8 rhythm, Oriental harmonies and a big flute solo. Herois – Catalan for "Heroes" – is the only vocal track, with Cristina Falcinella doing the vocalise. Blackmail has a stimulating rhythm more influenced by rhythm and blues. The instrumental quality is very high, just like and the harmonical richness of the compositions and improvisations."
"The Best Progressive Rock Albums of 2019.
This band from Catalonia have developed and refined their appealing mix of rock, jazz and prog to create a set of seven tunes that builds upon the style that was successful in their excellent debut album. However, their latest work is arguably more inventive, as it is unafraid to explore new territories, whenever the music dictates."
"My goodness! This is brilliant brilliant stuff! A great suggestion. Absolutely fantastic!"
News
Red Roses · Confined version
Dear friends,
We've got to postpone the planned concerts. We will announce the new dates as soon as possible…
Meanwhile, we've been working on streaming tools to jam together, from our respective homes. Here's a confined version of Red Roses:
Take care! Be safe! Healthy & music! Salut i música!
Videos
https://www.youtube.com/channel/UCoyKbVUUHJZLLu-q3ycbDjw/featured
https://ontheraw.bandcamp.com/merch
Stupendous band from Barcelona, of high professional value of extreme competence, with beautiful performances, very well elaborated and creative arrangements, mixing jazz, rock and electronic music in perfect harmony, my favorite melody "Skeptic", making the closing and a call for the next masterpiece, congratulations to the band.
Aryon Maiden