Thomas Wuyts (Drums) and Jesse Massant (Bass) together form the duo Black Narcissus. The band describes its music as " dark and atmospheric soundscapes " Or Drum & Bass, not to reference to the Electronic variant, but to the fact that everything revolves around percussion and bass guitar sounds. Towards atmospheric black metal, with a nod to post rock and post metal, is the main theme throughout the whole. We took a closer look at Beyond the whispers of Common Men and found that this duo knows perfectly how to immerse the hearer in the smoke of intense darkness, without hurting him or her. Rather by warming your heart, within a dark setting. "Erik Vandamme 20 maart 2018".
A 2-piece rhythm section providing intense and atmospheric tunes of monumental proportion.
Discography
Where The Flowers Grant You Wishes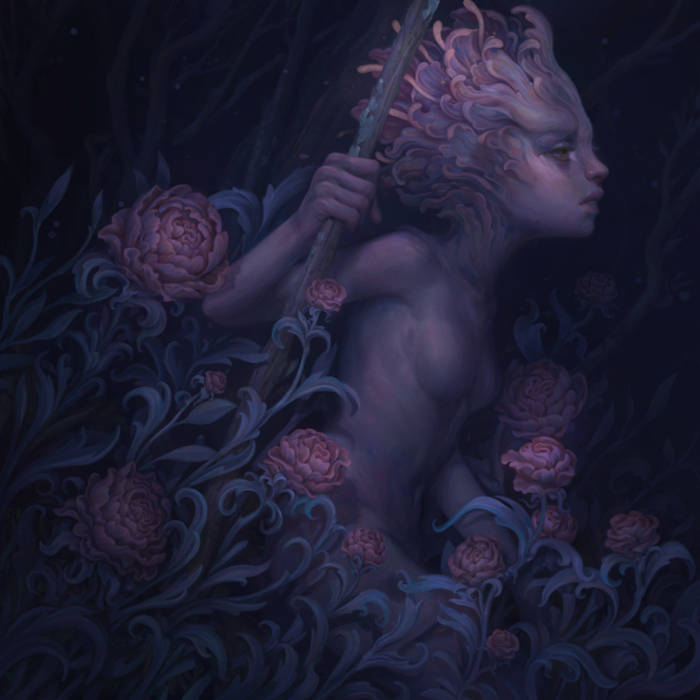 Beyond The Whispers Of Common Men
An entity of disappointment
The gathering
https://blacknarcissusband.bandcamp.com/music
Review:CD-reviews uit BeNeLux Erik Vandamme 20 maart 2018
After a short intro we left for eight songs with a duration of approximately six to even more than ten minutes of pure intensity. Songs like To Walk Amongst them, Unnoticed, The last Bastille, There is no Greater gift skate between black metal and post rock elements, which mainly reveal the darkest side of your soul. Percussion plays an enormous role in this. Jesse Massant conjures up intoxicating sounds from his drum kit, which therefore feel more like a dark blanket against the cold wind. Backed by Thomas Wuyts bass lines that make you float across the dance floor. Not that this can be called dance music. Rather it belongs in typical post rock to post metal spheres. But that too is doing the band short. There is even a subtle vocal input on this disc in the form of the short but very beautiful Until We Meet. After which Black Narcissus took off for a scorching finale in the form of the six-minute Kindred Spirit, Why do you Linger? which actually even creates a whirlwind. There is also a rather vocal input here, which can be appealing. So this disc has mainly become an instrumental record. This duo offers a colorful variation. And that is also the reason why putting Black Narcissus into a certain box is doing them short. Because Black Narcissus is actually constantly pushing the boundaries within the instrumental, dark, music scene. And therefore releases a very varied disc. With endless songs, full of diverse soundscapes. From intimate, over deafening, to above all very intensively hypnotize the listener. It's the common thread through each of the songs, and actually throughout the entire writing. We can then also decide: Beyond the whispers of Common Men has therefore mainly become an instrumental pearl that should convince both the atmospheric black metal lover and the post rock to metal listener. And actually every average instrumental music lover, in the broad sense of that word.
Tracklist:
Beyond the Whispers of commen men
To Walk Amongst them, unnoticed
The last Bastille
May I Find Beauty in Darkness For Yours Has Blinded Me
There is No greater Gift
We're All But Wanderes
Until We meet again
Kindred Spirit, Why do you Linger?
https://www.snoozecontrol.be/reviews/7793/
Videos