Fractal is a band originating from the Mexican city of Tijuana formed in 2013 and having their place on the country's music scene for seven years now. The trio play guitar post-rock with elements of post-metal.
Gabriel – Guitarra
Manny – Bajo
Patrick – Batería
Fractal
Review The Absence Reflection
Density 20.25
The new Fractal installment is a work of epic proportions, which are exhausted before reaching the end, in a record that is maintained thanks to the energy it emits at its best. There was a time when between the punk scene (and derivative) the idea that some group decided to slow down and deviate from time to time through melodic passages in the midst of this energetic sound was not entirely well regarded. At local punk shows, within the crowd you could hear the screams of some Puritans who censored the mix of styles because, in your opinion, punk was designed to sound fast, furious (je) and nothing else. "This is so emo!" or "Play faster!" favorite eramslogans. However, within all this subculture there were those who wanted to move away from the restrictive paradigms of the genre and after listening to Neurosis, Pelicano, Jesu, Amenra and Godspeed and marveled at their contrasting dynamics, they decided to move from * tupa tupa * to * duuuuuuuuuuuuuuun duuuuuuuuun duuuuuuuuuuuuuu * * with their respective intervals full of beautiful arpeggios adorned with sparkling delays that neutralized the drowsy, drowsy fury of those monstrous riffs in Gout C. Not even those dramatic octaves could be missing with a persistent train. This sound was quickly becoming more and more constant. Many members of punk bands wanted to have their alternative doom-stoner-post-metal project and others chose to simply change their sound; The only ones who really did it in their own peculiar way were Calafia Puta, who flew into the game ephemerally, but executed it with much, much reserve. Since his first EP demo, Fractal had already shown signs of being a project that rejected the idea of ​​being stuck in a single genre and presented us, within all the austerity of this compilation, a very good essay in variety, having so much from from the heartbreaking screams of bands like Envy (an influence that has remained until today), from thrash ("Four Fears"), but it wasn't until the last track where the influences seemed to finally merge to give personality to the EP, giving Fractal a very privileged place within the scene, which was increasingly cemented thanks to its intense live sets. Now, with The Absence Reflex, the grouping does not seem to really show progress; what they show is that during this time they have been dedicated to perfecting the way they integrate their influences into a homogeneous sound. The elements can be identified without a problem, but we can stop referring to each theme separately as screamo music or post-metal music. The dynamics that are managed in Reflejo, despite being effective, are very similar to those of other projects in the same field, so it is difficult not to fall into the "guess what follows" game, being successful in most cases. That's because Fractal adheres to the loud and silent formula almost religiously, causing each song to fluctuate in intensity, however, doing so on all tracks, the impact diminishes. That's why the best tracks are at the beginning of the album and it's not precisely because the pieces lose quality as the album progresses, but when trying to make each song work like a mini climax, the big bang of the final is dampened by the custom that these were generating. Fortunately, this does not affect the fact that each of the bands feels important and essential within this habitat in which they live; removing parts or reducing their duration would not really benefit reflections. In this respect, this compilation achieves what few, donating each song with an essential nature. Despite being in familiar territory, the experience is not boring or boring, as another point in favor of this album, is the fact of being faithful to the energy that Fractal expels live. Everyone growing up grumbles with the timidity of a band that knows that it's not the first time you've heard one, but also has the momentum of a band that doesn't care and wants to get you anyway. In this one, Fractal triumphs, because they continue to listen carefully as they take you through this tour, from which the destination can be predicted, but when the road looks as good as it reflects sounds, it is easy to get excited while enjoying the scenery.
https://www.densidad2025.com/resena/el-reflejo-de-la-ausencia
Albums
III
El Reflejo de la Ausencia
Albatros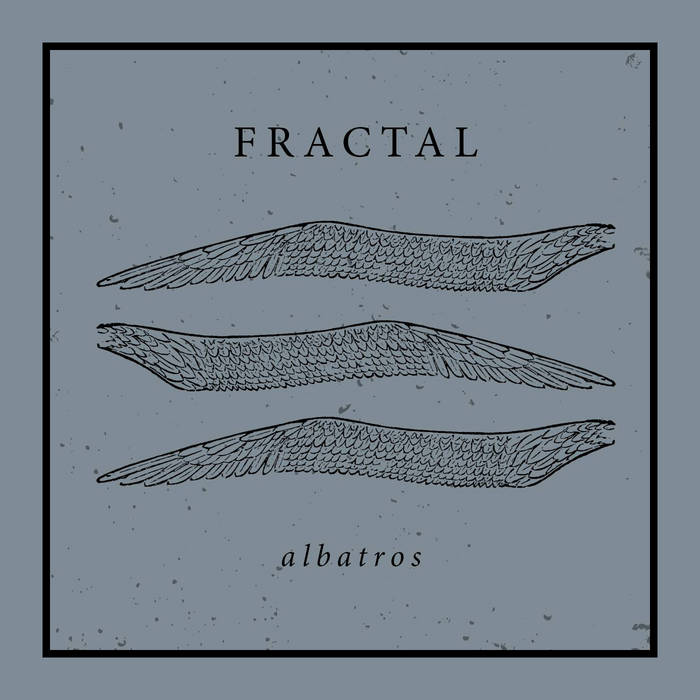 Demo​/​EP vol​.​1
https://fractaltj.bandcamp.com/music
Videos
https://www.youtube.com/channel/UCTaLnYl1JgQKV2N7u4aAbgw
https://www.facebook.com/fractalbandtj/
https://fractaltj.bandcamp.com/music
fractal.tj@gmail.com
After listening to all the works from the Demo EP Vol 1 version until the last album, the stoning was precise and stupendous. This last one keeps the precise and creative chords with an excellent resourcefulness, adding a Cello refinement that masterfully brightened this last album, a great job congratulations to the Group. Aryon Maiden