LATITUDES are an instrumental post metal band from the United Kingdom.
Members include:Tim Blyth (guitar),Adam Crowley (guitar),Jon Lyon (bass) and Mike Davies (drums).
In 2007 LATITUDES released their first effort,the brilliant EP "Bleak Epiphanies in Slow Motion".The album,in the words of reviewer Rachel Keller,is full of "intense crushing melodies which ebb and flow through carefully structured movements as insurmountable as ocean waves,while sharp feedback and commanding basslines tear into the landscape with rabid yet precise ferocity."
With influential nods to BLACK SABBATH,NEUROSIS,PELICAN,CULT OF LUNA and ENSLAVED,LATITUDES play an excellent mix of post metal,doom and sludge and are highly recommended.
A UK experimental metal band formed in 2006 and known for their melancholic and constantly evolving sound.Latitudes progressed rapidly from the doomy instrumental post-metal of debut EP Bleak Epiphanies in Slow Motion (2007) to the broader scope of acclaimed first full-length Agonist (2009), which fused dreamlike vocals and synth to a wider palette of influences including black metal and post-hardcore.The deeply ambitious Individuation (2012) merged the spirit of '70s progressive rock with black, death and atmospheric doom metal in layered passages of singular riffing, mellifluous vocals and hauntological sound textures.Latitudes subsequently condensed and honed their sound for third album Old Sunlight (2016), an expansive, genre-spanning record blending monumental riffing with dark emotive songwriting and confirming the band to be a distinctive outlier in the realm of heavy music.In April 2019, the band released album number four – Part Island – a pared down song-cycle unifying a cerebral take on underground metal with the atmospheric folk and shoegaze influences hitherto at the margins of their sound.Latitudes have played festivals such as Arctangent, Damnation and Desertfest, and with bands including Baroness, Pallbearer and This Will Destroy You.They have been described as "mesmerising" (Kerrang!), "wondrous" (Stereogum), "endlessly powerful" (Metal Injection) and "fucking brilliant!" (The Quietus).
Discography
Part Island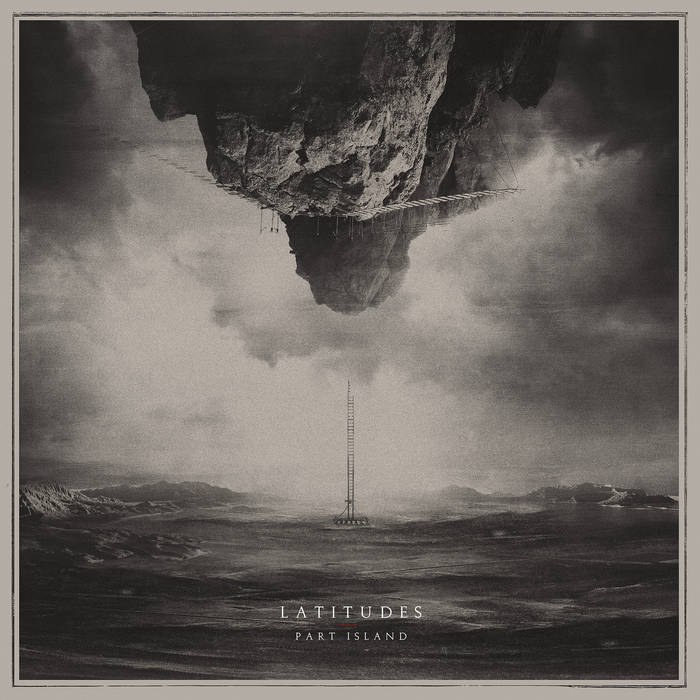 Old Sunlight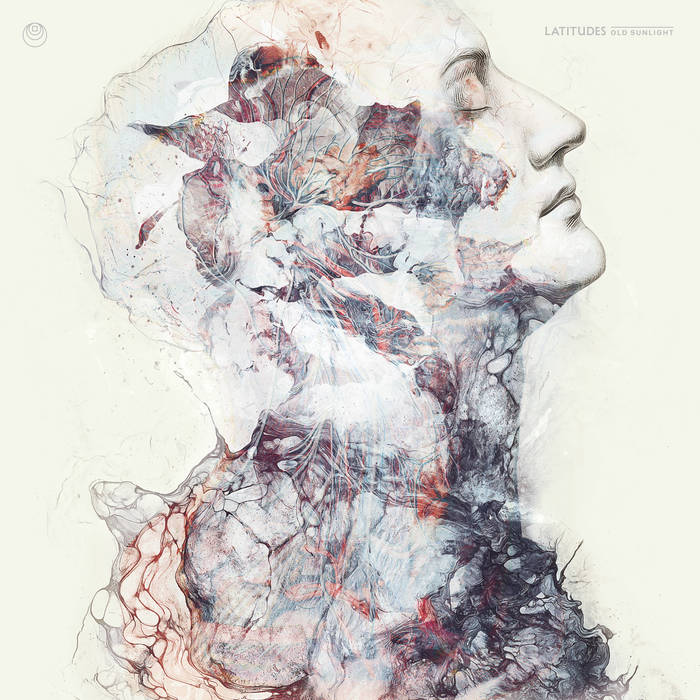 Individuation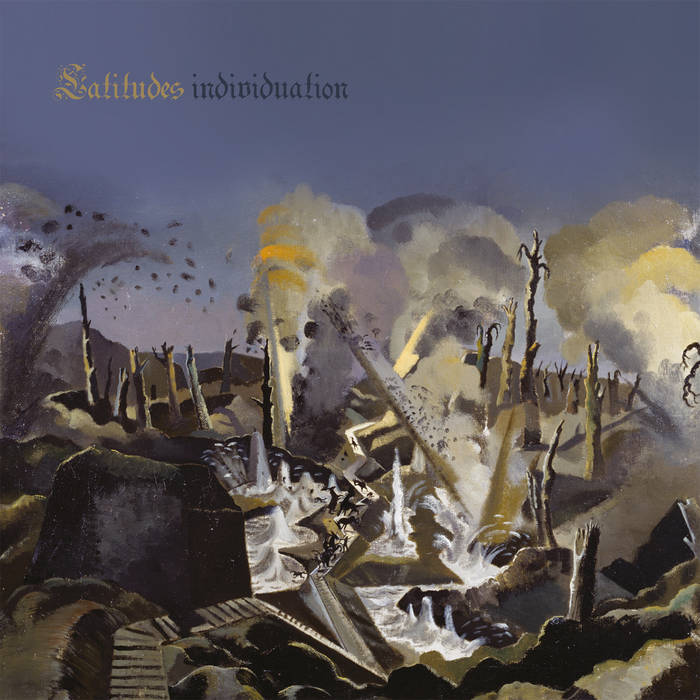 Agonist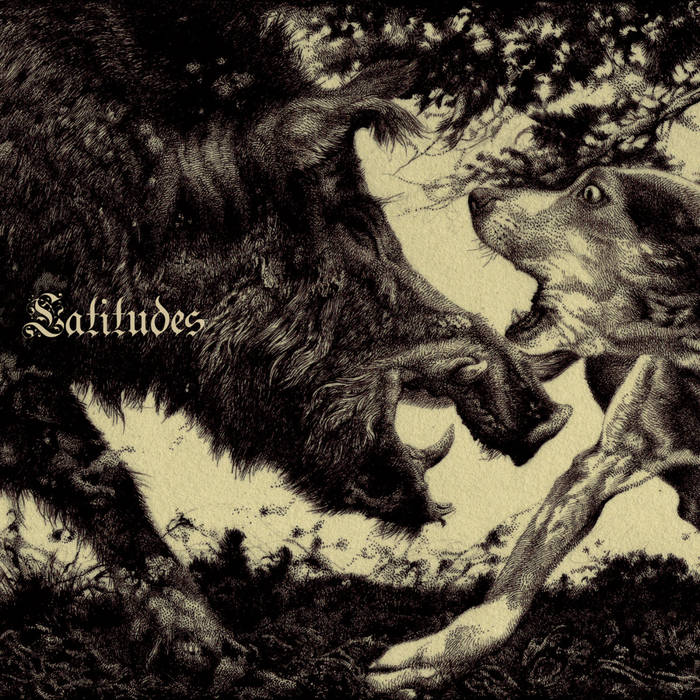 Bleak Epiphanies in Slow Motion
Album Review: LATITUDES Part Island
By Matt Bacon
PublishedApril 3, 2019
Deeply emotive and endlessly powerful, Latitudes have long been something of a band to watch in the avant black metal underground. Their latest offering, the masterful Part Island, is all-encompassing and mesmerizing. It speaks to the greatness of the band but also to that of their label, Debemur Morti. Part Island draws the listener in with visceral sounds that seem to ebb and flow. The sense of sonic absolution is enough to get lost in. With hardly a growl to be found on Part Island in many ways this feels like more of a post rock release than anything else. That being said, the harrowing heaviness and darkness of the overall vibe suggests nothing other than black metal.ADVERTISEMENT. SCROLL TO CONTINUE READING.
Latitudes aren't shy about pulling from a diverse array of influences. On the surface, it's usual suspects like Neurosis and Blut Aus Nord. Then there are more progressive rock bands like Rush and King Crimson. There are even unexpected elements reminiscent of Converge and Mastodon. At the end of the day this is a fascinating record that is very aware of its own bombast but also its simple honesty. You are going to want to pick this apart to get to the heart of the matter. Latitudes have blown the lid off the genre here and it's going to be hard to put the pieces back together.
This is a band who seem to revel in their own madness. Latitudes craft something that roars from its own inertia. Though they may be fusing disparate elements (and though some of these tracks might make more sense on a post-rock album) the overall vision stays clear. It is one of unsettling honesty and brutal realities. It's one that uses an ethereal sound to communicate a sense of enormity and terror that is beyond what many of their peers in the black metal sphere could even begin to hint at. This is exactly what makes Part Island such a fascinating and deeply engaging listening experience. Post black metal takes some weird but merited twists all over Part Island and it's impossible not to love.
It's rare in this day and age to find something so meaningfully self-reflective—to find a record that captures raw emotion and elegantly fuses genres. Well, Latitudes are a rare band. They have brought a level of depth to their song crafting that is truly difficult to match. They continue to evolve and grow with leaps and bounds. Debemur Morti has always been a label who embraced some pretty weird picks and this is one of them (weird meaning atypical).ADVERTISEMENT. SCROLL TO CONTINUE READING.
It's an atypical record from a band who want you to feel what they feel. They want to drag the listener to the depths of hell alongside them. Every step of the journey is potent and exciting. You go ever deeper and become ever more rewarded. Triumphant at times, it feels like Part Island is so much more and simultaneously so much less than that. It's a reflection on the human condition—one not to look away from.
http://latitudes.bigcartel.com/
https://latitudesuk.bandcamp.com/
https://www.facebook.com/Latitudesmusic
Stupendous and vigorous Banda Britanica, with a dark and heavy sound that takes us to an impressive antogonism from the Sabbath to the King Crimsom.
Precise and very well elaborated chords, complex melodies filled with fantastic virtuosity and an energetic and exquisite resourcefulness of the Band.
Aryon Maiden