Godspeed You! Black Emperor – G_d's Pee AT STATE'S END! – Constellation (cstrecords.com)
Godspeed You! Black Emperor (bandcamp.com)
Godspeed You! Black Emperor is a Canadian experimental music collective which originated in Montreal, Quebec in 1994. The group releases recordings through Constellation, an independent record label also located in Montreal. After the release of their debut album in 1997, the group toured regularly from 1998 to 2003. Their second album, 2000's Lift Your Skinny Fists Like Antennas to Heaven, received great critical acclaim and has been named as one of the best albums of the decade. In 2003, the band announced an indefinite hiatus in order for members to pursue other musical interests. In the intervening period, the group was occasionally rumored to have broken up, but finally reconvened for a tour which began in late 2010. Since reforming, they have released three more albums, the most recent being Luciferian Towers in September 2017.
The band has gained a dedicated cult following and remains very influential in the post-rock genre. In September 2013, their fourth album and their comeback release after 10 years, 'Allelujah! Don't Bend! Ascend!, won the 2013 Polaris Music Prize.
The band is also known for their song "East Hastings" from the 1997 album F♯ A♯ ∞, which was used in the film 28 Days Later in an edited version, although "East Hastings" does not appear on the soundtrack album because the rights to the song could not be obtained.
History
Godspeed You! Black Emperor was formed in 1994 in Montreal, Quebec, by Efrim Menuck (guitar), Mike Moya (guitar), and Mauro Pezzente (bass). The band took its name from God Speed You! Black Emperor, a 1976 Japanese black-and-white documentary by director Mitsuo Yanagimachi, which follows the exploits of a Japanese biker gang, the Black Emperors. The band initially assembled after being offered a supporting act for another local band named Steak 72. Thereafter, the trio performed live on a few separate occasions.
The band quickly expanded and continued to perform live periodically. According to Menuck, joining the group was quite simple: "It was like if anyone knew anybody who played an instrument and seemed like an okay person, they would sort of join up." In short order, the group's numbers ebbed and flowed. Local musicians would often join the band for a handful of performances, then depart. The revolving door nature of the group's membership frequently caused it strain before the release of F♯ A♯ ∞. After that release, the group stabilized around a nine-person lineup with Menuck, Moya and David Bryant on guitars, Pezzente and Thierry Amar on bass guitars, Aidan Girt and Bruce Cawdron on drums, and Sophie Trudeau and Norsola Johnson on violin and cello respectively. Moya would depart in 1998 to focus on HṚṢṬA, being replaced by Roger Tellier-Craig of Fly Pan Am.
Although various members of the band are often pinned down as anarchists, for a rather long time no one in the band explicitly subscribed to this label; however, as of 2014, Menuck was calling himself an anarchist. In any case, there is a strong political component to the band's music. Much of the band's music exudes left-wing themes. For example, the liner notes to Yanqui U.X.O. describe the song "09-15-00" as "Ariel Sharon surrounded by 1,000 Israeli soldiers marching on al-Haram Ash-Sharif & provoking another Intifada," and the back cover of that album depicts the relationships of several major record labels to the military–industrial complex. Several of its songs also incorporate voice samples which express political sentiments, most notably "The Dead Flag Blues" (on F♯A♯∞) and "BBF3" (on Slow Riot for New Zerø Kanada).
Members of the group have formed a number of side projects, including Thee Silver Mt. Zion Memorial Orchestra & Tra-La-La Band, Fly Pan Am, HṚṢṬA, Esmerine, and Set Fire to Flames.
The band released the CD versions of its first two albums and EP on the Kranky record label, and released the LPs through Constellation Records. All editions of their subsequent studio material have been released through Constellation.
In 2004, long-time guitarist Roger Tellier-Craig left the band on amicable terms to devote more time to Fly Pan Am.
The group was once misconstrued as being a band of terrorists. After stopping at a local gas station for fuel in the town of Ardmore, Oklahoma, during their 2003 tour of the United States, the station attendant working that day believed the group of Canadians to be terrorists. She quickly passed a note to another customer asking them to call the police. When the local police appeared, the group was held until it could be questioned by the FBI. Although the police were suspicious of the band's anti-government documents and some photos it had (such as those of oil rigs), they found no incriminating evidence. After background checks were run, the ensemble was released from custody and continued on its way to its next show in Saint Louis, MO. Efrim Menuck later spoke to the crowd during their appearance in Missouri about what happened to them and speculated that their origin was a motive for being released quickly ("It's a good thing we're nice white kids from Canada"). The incident was mentioned in Michael Moore's book Dude, Where's My Country?.
In 2010, the band reported it was reuniting for an All Tomorrow's Parties music event in the UK as well as further US dates. Mike Moya re-joined the band for the reunion, while original cellist Norsola Johnson declined to participate. The band played a full North American and European tour in 2011, and more dates in the UK including an appearance at the ATP 'I'll Be Your Mirror' music festival in London.
The following year the band appeared at the Pitchfork Music Festival in Chicago and the 2012 All Tomorrow's Parties I'll Be Your Mirror festival in New York. Drummer Timothy Herzog began touring with the band after the departure of Bruce Cawdron.
In 2013, the band won the Polaris Music Prize, but it criticized the cost of the ceremony during the time of austerity, stating, "Maybe the next celebration should happen in a cruddier hall, without the corporate banners and culture overlords."
On March 31, 2015, Godspeed You! Black Emperor released its fifth album, Asunder, Sweet and Other Distress. On September 22, 2017, the group released its sixth album, Luciferian Towers.
Members
Current

Efrim Menuck – guitar, tape loops, keyboards (1994–2003, 2010–present)
Mauro Pezzente – bass guitar (1994–2003, 2010–present)
Mike Moya – guitar (1994–1998, 2010–present)
Thierry Amar – double bass, bass guitar (1997–2003, 2010–present)
David Bryant – guitar, tape loops (1997–2003, 2010–present)
Aidan Girt – drums, percussion (1997–2003, 2010–present)
Sophie Trudeau – violin (1997–2003, 2010–present)
Karl Lemieux – film projections (2010–present)Timothy Herzog – drums, percussion (2012–present)Philippe Leonard – film projections (2015–present)
Former

John Littlefair – film projections (1994–2000)
Thea Pratt – French horn (1995–1997)
Bruce Cawdron – drums, percussion (1997–2003, 2010–2012)
Norsola Johnson – cello (1997–2003)
Grayson Walker – accordion (1997)
Roger Tellier-Craig – guitar (1998–2003)
James Chau – keyboards, harpsichord, guitar (2000)
Peter Harry Hill – bagpipes (2000)
Fluffy Erskine – film projections (2000–2003)
Discography
Main article: Godspeed You! Black Emperor discography
Studio albums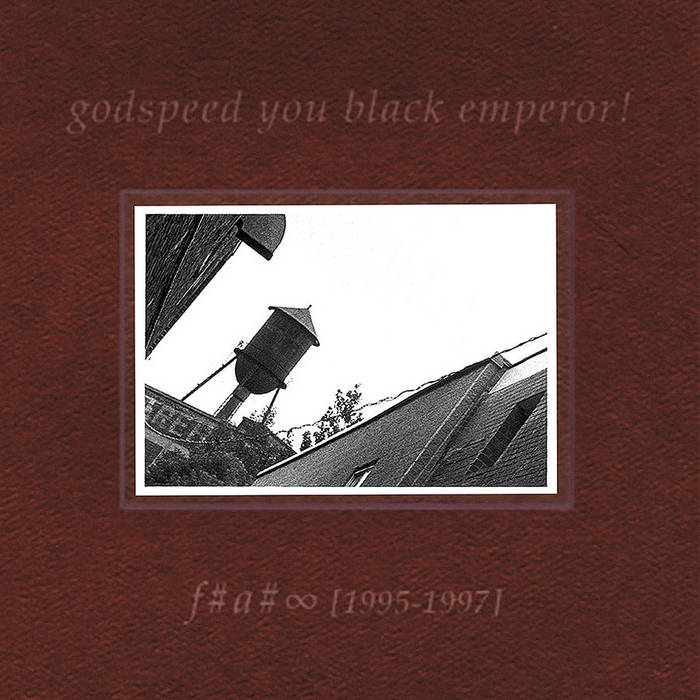 Slow Riot for New Zero Kanada (1999)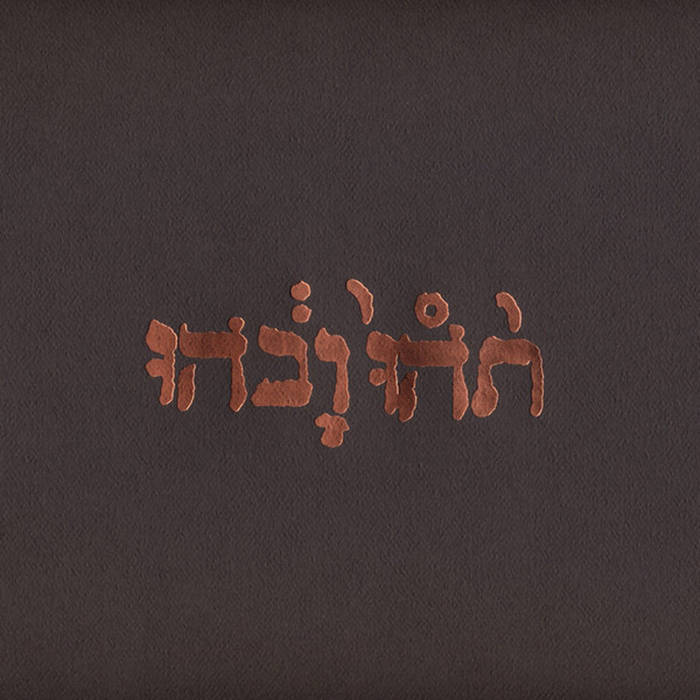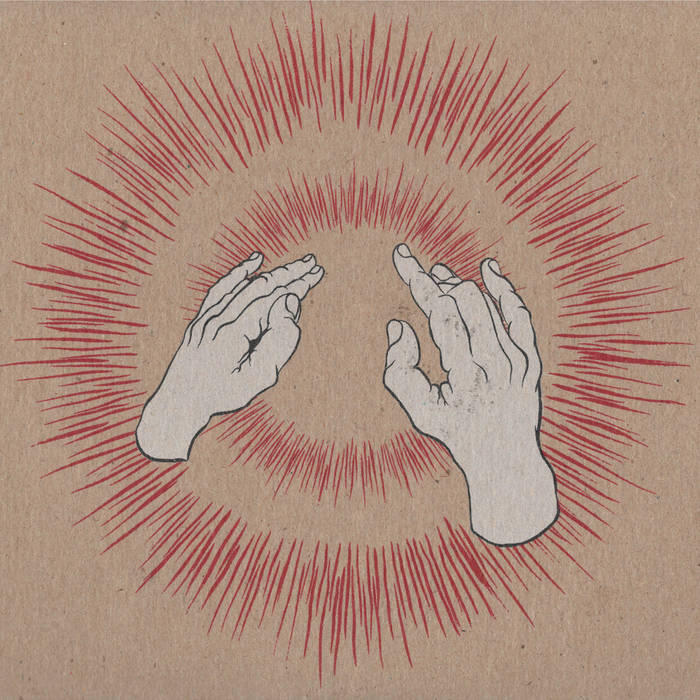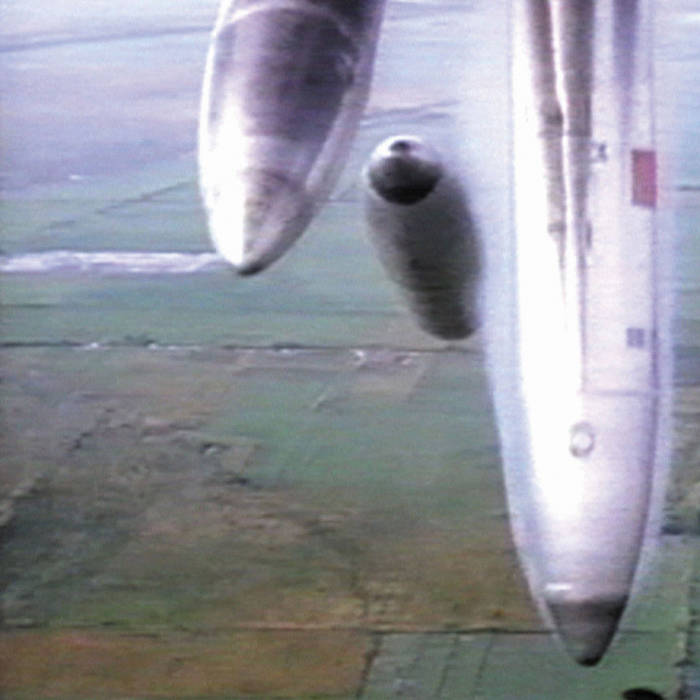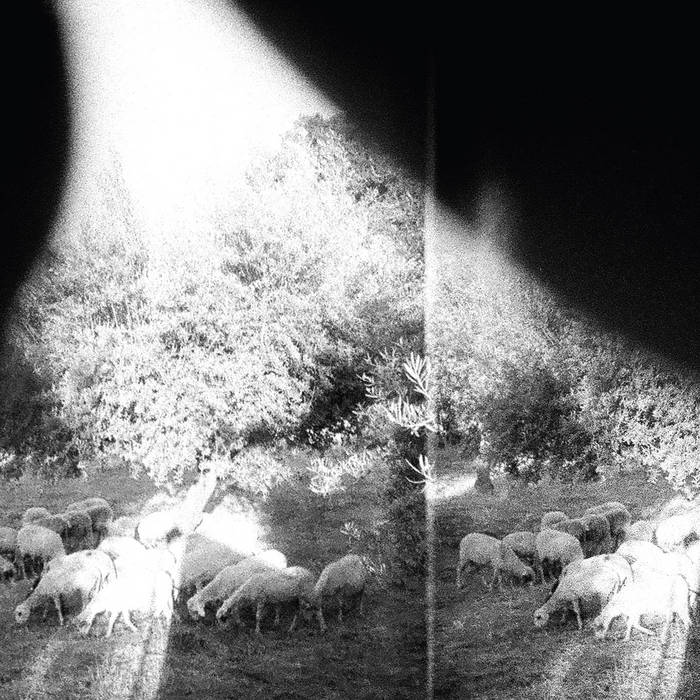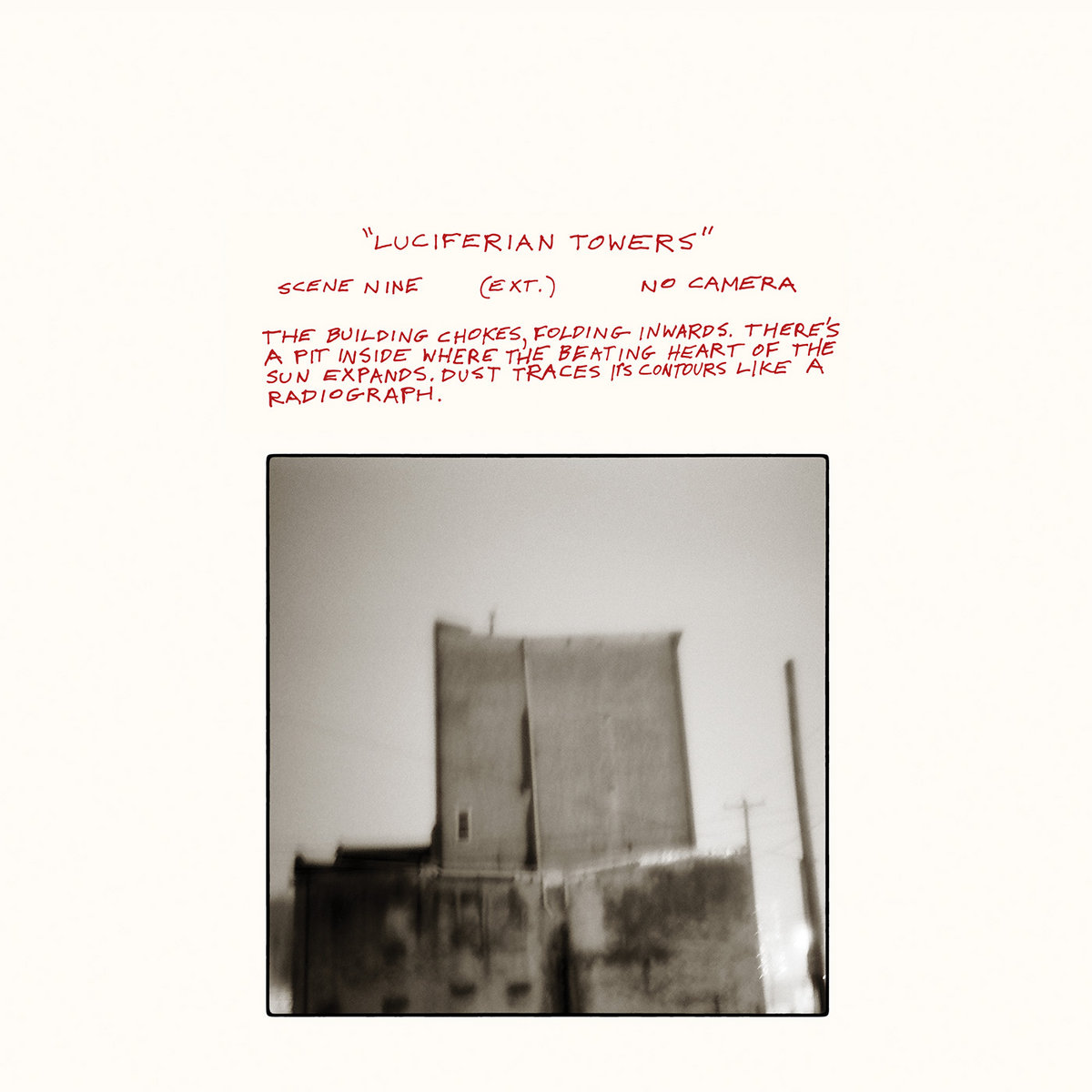 G_d's Pee AT STATE'S END! 2021
we wrote it on the road mostly. when that was still a place.
and then recorded it in masks later, distanced at the beginning of the second wave.
it was autumn, and the falling sun was impossibly fat and orange.
we tried to summon a brighter reckoning there,
bent beneath varied states of discomfort, worry and wonderment.
we fired up the shortwave radios again, for the first time in a long time.
and found that many things had changed.
the apocalypse pastors were still there, but yelling END TIMES NOW where they once yelled "end times soon".
and the transmission-detritus of automated militaries takes up more bandwidth now,
so that a lot of frequencies are just pulses of rising white static,
digital codexes announcing the status of various watching and killing machines.
and the ham-radio dads talk to each other all night long.
about their dying wives and what they ate for lunch and what they'll do with their guns when antifa comes.
this record is about all of us waiting for the end.
all current forms of governance are failed.
this record is about all of us waiting for the beginning,
and is informed by the following demands=
empty the prisons
take power from the police and give it to the neighbourhoods that they terrorise.
end the forever wars and all other forms of imperialism.
tax the rich until they're impoverished.
much love to all the other lost and lovely ones,
these are death-times and our side has to win.
we'll see you on the road once the numbers fall.
xoxoxox god's pee
montreal, quebec, kanada
1 march, 2021
credits
releases April 2, 2021
god's pee was:
Aidan Girt – sitting drums and standing drums
David Bryant – electric guitars, mg-1
Efrim Manuel Menuck – electric guitars, op-1, radios
Mauro Pezzente – electric bass
Michael Moya – electric guitars
Sophie Trudeau – violins and organ
Thierry Amar – electric bass and upright bass
Timothy Herzog – sitting drums and standing drums, glockenspiel
Karl Lemieux and Philippe Leonard – 16mm projections
recorded and mixed by Jace Lasek.
tracked live at thee mighty hotel2tango, 6-11 octobre 2020. edits and overdubs 12-18 octobre 2020.
mastered by Harris Newman at Greymarket.
illustrations by William Schmiechen.
Review
Godspeed You! Black Emperor and symbolic anarchism
Canada of 1997 summarized in a photo
Nilo Vieira
In 1997, the post-rock label was recent and even made sense in different bands like Godspeed You! Black Emperor. The central pillars of rock (guitar, bass and drums) were there, but they were used in compositions closer to Steve Reich and Ennio Morricone – riffs and solos were replaced by textures and orchestrations, long-lasting pieces were the rule. After this description, it sounds contradictory to suggest that the Canadian nonet also represents a new chapter in the history of the punk movement. When considering this term as a set of ideas (and not a musical style based on three chords), the comparison becomes more palpable: the group's name came from a homonymous documentary about motorcycle gangs in Japan – watch here, the members publicly declare themselves anarchists and have released material for the underground label Constellation since forever.
The influence of punk aesthetics is clear on Godspeed You! Black Emperor, F♯ A♯ ∞ (1997). The vinyl version is handcrafted to this day and includes a crumpled coin on train tracks, while the booklet accompanying CD looks like a zine. If the Ramones broke the seventies' standards by encapsulating rock energy in short three-chord songs, GY! BE proposes the opposite. Despite the presence of more instruments, the nucleus remains minimalist but, between spoken excerpts, drones and blues tones, the compositions resemble long fragmented collages. A visceral exaltation of anarchy, together with the reminder of how different individuals build a powerful collective over time – as the cover shows, the process took time.
The challenge was no longer to create instant hymns for the revolution, but to trap the listener for more than fifteen minutes in pieces of poignant emotion. Instead of verses about destroying the system, inserts made with illustrations, diagrams and poetic notes served as a reflective foundation. Explaining the notion that even an "instrumental" album is not limited to the choice of timbres is radical today, even more so in an incisive way. Twenty years after its release, F♯ A♯ ∞ remains a masterpiece, political in all aspects.
Cut to September 2017. Five years after the return of Godspeed with the excellent 'Allelujah! Don't Bend! Ascend! (2012) – responsible together with The Seer (2012), also pioneering Swans, injecting creative energy back to post-rock – the conservative wave gains strength around the entire planet. Chaos is widespread, Donald Trump and Michel Temer make vexing headlines every week. The future is cloudy.
In this scenario, the band's sixth album, Luciferian Towers (2017) is released and the political position is more demarcated than ever. The cover refers directly to the debut, the song titles are aggressive. "Bosses Hang" (hanged bosses), "Anthem for no State" (anthem for no state), "Fam / Famine" (family and hunger). As a protest, the disc will not be sent to Israel and the official release ends pragmatically:
finally and in conclusion;
the "luciferian towers" ​​L.P. was informed by the following grand demands:
an end to foreign invasions
an end to borders
the total dismantling of the prison-industrial complex
healthcare, housing, food and water acknowledged as an inalienable human right
the expert fuckers who broke this world never get to speak again.
Everything was heading towards an LP consistent with the current times, do not sin the little more than 40 minutes for the lack of inspiration and, worse, for playing in the comfort zone. The ninetide gets it right when he returns to less linear compositions and does not rely on cathartic crescendos, but the environmental approach does not work. While records like Lift Yr. Skinny Fists Like Antennas to Heaven! (2000) and Yanqui U.X.O. (2002) use silent layers to immerse the listener into the music, Luciferian Towers shows himself accommodated in the function of external background track. The nuances exist, but the lack of variation (forget about drones, field recordings, spoken word and massive distortions) makes things ethereal beyond the recommended.
Considering that much of the freshness of 'Allelujah! Don't Bend! Ascend! (2012), marked by pre-hiatus compositions, comes from the aggressive turn put in the foreground, it is almost ironic that the most recent album has the most hopeful sound of Godspeed's career. Perhaps the message is that, before going into the fight, an individual needs to regain his own inner strength; it is notable that the band still values ​​building above destruction, as a tool for spiritual and political emancipation.
The contrast between serene textures and violent titles is an interesting subversion of concepts, and reveals that the theatrical sense that made GY! BE different in the 90s is still there. The mistake lies in thinking that just the suggestion of anarchy is enough. These are times of fiery discussions between political quarters, where even memes that should go into the ditch of oblivion in hours gain spotlight: the insistence on symbolic load not only seems to have been confused with practical load, but often appears to be a priority.
For a group that knows how to reconcile cryptic and solid, the balance needed to be better balanced this time. The possibility of Luciferian Towers gaining another meaning on stage (with the traditional background projections and rawer timbres) exists, but it does not improve the bitter feeling that F♯ A♯ com, with just two decades old, sounds a lot. most current in 2017.
https://www.youtube.com/channel/UCDhKhucVT-9sNQExgHPcabg
https://en.wikipedia.org/wiki/Godspeed_You!_Black_Emperor
https://brainwashed.com/godspeed/