Oh Hiroshima are a post-rock band originally from Kristinehamn, Sweden formed around 2007 by Leif Eliasson and Jakob Hemström, who were later joined by Simon Axelsson and Hemström's younger brother Oskar Nilsson. The band is noted for its subdued electronic instrumentation, abstract guitar texturing, and use of vocal soundscapes.
Beginning as an experimental music project between Eliasson and Hemström, Nilsson officially joined the group as their drummer in 2011 during the writing process for debut album Resistance Is Futile, having before recorded bass with the group. Axelsson joined the band that same year as their bass player.
The first releases by Oh Hiroshima were the demo EPs Empty Places Full of Memories and Tomorrow, released in 2009 and 2010, respectively. Their first album, Resistance Is Futile, was self-released digitally in 2011. Their second album, In Silence We Yearn, was self-released digitally in November 2015, and on 1 July 2016, Fluttery Records re-issued the album on CD. A vinyl version followed on 2 December later that year through Napalm Records. In 2018, the band's debut LP was re-issued physically as well—on CD by Fluttery Records on 22 February, and on vinyl by Napalm Records on 7 December.
Founding guitarist Leif Eliasson departed from the band in July 2018. In October 2018, they announced that they had signed a deal with Napalm Records for their third album and on 26 July 2019, Oscillation was released.
Members
Current
Former
Discography
Oscillation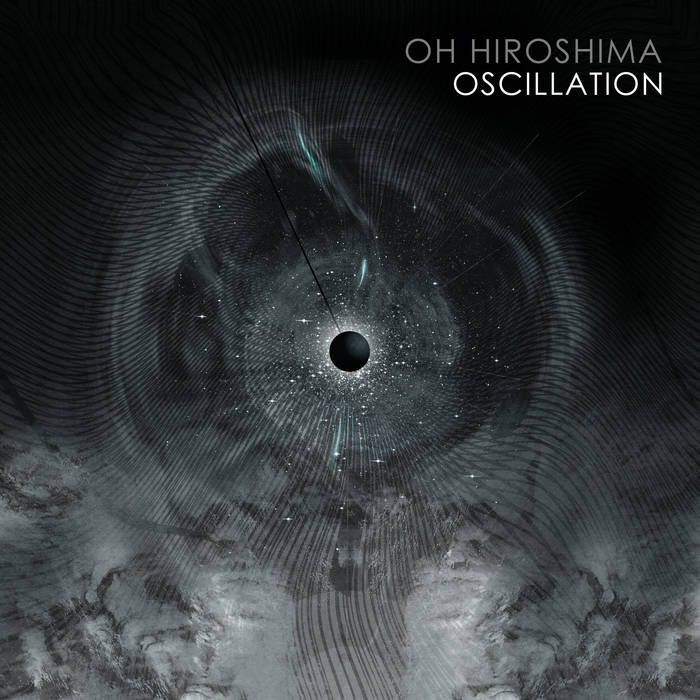 In Silence We Yearn
Resistance Is Futile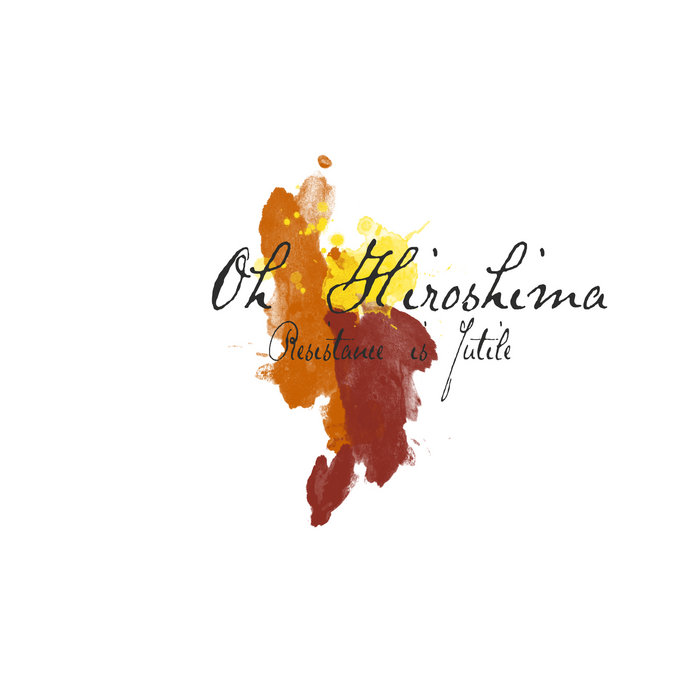 OH HIROSHIMA
Oscillation
Oh Hiroshima have been working four long years on their third studio album – four intense years that blossomed into Oscillation. In 2019 the Swedes` tools are still abstract guitar work, dreamlike vocals and a hint of Electronica, and this time around none other than Magnus Lindberg (Cult Of Luna) delivered the final layer in shape of mastering duties. The seven new soundscapes receive their dynamics from soaring guitars and rather dense song structures (quite unusual in terms of post rock): The result is an album like a beautiful fever dream that holds the listener enthralled for a long, long time.
Oh Hiroshima (napalmrecords.com)
Oh Hiroshima – In Silence We Yearn and the beauty of the unknown
In celebration of the 5 years of the CD, a review about the chance of discovering one of the great albums of the past decade
On a beautiful day in the distant year of 2016, I, at the time a young student on the verge of the entrance exam, wandered aimlessly through the endless vastness of videos on YouTube, procrastinating my math studies that I never really got to complete. Until the blessed moment when the infamous Recommendations for You section indicated me an album, by a random band called Oh Hiroshima, with this magnificent cover that you see below. Attracted by beauty, I clicked. And I met one of the best albums of my life.
Yes, the notorious algorithm of social networks, the one that destroys the few varnishes of fragile liberal democracies around the world inside, promoting a series of proto-fascist lunatics to power, is also capable of getting it right sometimes. And this time I have to admit that he nailed it. Because how else would I get to know Oh Hiroshima, a small band from a small town of 17,000 inhabitants in Sweden, which currently has only 30,000 monthly listeners on Spotify?

As the internet reverses the famous saying God helps early risers, that early morning and technology led me to meet Jakob Hemström, Oskar Nilsson and Simon Axelsson, the musicians responsible for Oh Hiroshima. Together since 2006, the band had released Resistance Is Futile in 2011, in addition to 2 EPs, until they released In Silence We Yearn on November 5, 2015, exactly 5 years ago. Where do we start then, if not the beginning? Because there is no better first impression and business card than Ellipse, the first track on the album. With an ethereal and cadenced beginning, the music slowly grows until it reaches its climax, an explosion of guitars that mix the chaotic and the emotional in a unique way. As there is not much to describe, I suggest you give the play below to fully understand.
After such an intense start, the band puts the brakes on Mirage, the second and longest song on the album, with 9 minutes in length. Although it can be a problem for the faster listener, its length is one of its biggest highlights. Since its inception, with a slow beat on the drums and several synthesized guitars, which create a surreal ambience, the music has been constructed in a way that once again engages in a crescendo that ends in an explosive musical catharsis, similar to Ellipse. However, this time the band takes their time in a more calm and atmospheric way, which turns the guitar break, started at 5 minutes, into something even more beautiful and chaotic.

This combination of atmosphere, technique and emotion is the most striking feature of In Silence We Yearn, and it permeates the entire album. The vocals, which usually always have a prominent volume in relation to the rest of the sound, also fit into this composition: here, they are always ethereal, mixing with the instrumentals like another bass line or a guitar riff.

Ruach and Holding Rivers, the third and fourth songs on the CD, respectively, demonstrate this perfectly in their contrast. If Ruach is the heaviest, with more loaded and dissonant guitars, Holding Rivers is the most melodic and emotional moment of the album, with violin arrangements and more subjective and personal verses. However, both bring their own and wonderful aesthetic that constitutes the great highlight of the band: the fusion of these countless melodies, loaded with technicality and subjectivity, in a unique and memorable atmosphere.
If Ellipse is the perfect start, Aria and Drones are precisely the end the album deserved. Aria calmly lifts him up after Holding Rivers' moral and emotional destruction, continuing with the same more melodic and emotional footprint. And I honestly don't have enough words to describe Drones, and how it perfectly sums up all the best moments on the album.

If I could try, I would say that music behaves as if it took you by the hand, from beginning to end. From the initial riff, which is slowly introduced to the song's ethereal atmosphere, built with all the calm in the world; going through the transformation of this cadenced beginning into more impactful and strong chords; until finally culminating in the great climax, an explosive emotional catharsis that lasts practically all the final part of the song, and that could not be missing in this closing. In the end, there is still only a minute when the music slowly dissolves, like the moment when you wake up after a dream, and gradually return to reality.

In Silence We Yearn, literally translated into Portuguese, means "No silencio nós ansiamos". And it is in these not-so-silent longings of 6 songs and 38 minutes in length, that pass like a blink of an eye, that the band achieves the feat of gathering all the elements highlighted throughout this review in one of the most beautiful and dense albums of the past decade , and one of my favorites of all time.

If this text has caught your curiosity about the band and the album, they are ready to be checked out on Spotify, either in the band's profile or in the playlist below, where I also put songs from their other album, Oscillation. In addition, I strongly recommend the YouTube channel "Where Post Rock Dwells", which is full of other bands with similar sounds, ready to be discovered by the algorithms during our insomnia in life.
Font:
Oh Hiroshima — In Silence We Yearn e a beleza do desconhecido | by Wrecking The Sphere | Nov, 2020 | Medium
Music | Oh Hiroshima (bandcamp.com)
https://www.instagram.com/ohhiroshima
OH HIROSHIMA (@ohhiroshima) / Twitter
(8) Oh Hiroshima – Tema – YouTube
info@ohhiroshima.com
Stupendous this trio from Kristinehamn, Sweden, characterized by long melodies very well structured, a sweeping melancholy and precise chords, cadenced by an apparent atmospheric tranquility that shows itself in an intense, vigorous, surprising way, and with cello and guitar refinements, up to the title of oscillation, in a captivating and elongating way.
Without a doubt a Great Band, congratulations beautiful beautiful work.
Aryon Maiden