Year Of No Light formed in 2001 in Bordeaux (Fr). With their first album, Nord, YONL have proven adept a shifting seamlessly… between genres, balancing post-rock, sludge, somber psychedelics and crushing dark shoegaze. In 2010, now backed by two drums, 3 guitars, the band released its second album, Ausserwelt, oscillating between drone, doom, post-rock, black metal and progressive music.
++ Biography ++
Yet one more band started after too many belgian beers under the sun of the ending summer of 2001, Year of no light slightly but undoubtly started to slide down to gloomier atmospheres as the inherent chaos of Bordeaux's caves and harshness of winter made their common work. As the line-up was getting solid the band clarified their intentions and started to build the basis of what would be their first demo recorded in 2004.
More and more shows were played and the rather general critical acclaim of the demo quoting them as being "The Cure playing sludge" combined with live reviews becoming more and more encouraging compeled the band into the writing of new tracks that would finally end up on their first album "Nord", recorded at Rec studio under the direction of Serge Morratel in the fall of 2005. This material was mastered early 2006 in New York with Alan Douches and ends up here on 2*LP gatefold via Atropine & E-vinyl and also there on Cd via Radar swarm and re-issued later in the US via Crucial Blast records.
Year of no Light spent most of the last 4 years spreading its enthralling psychedelic warfare to a continually growing audience. Alongside they parted ways with their singer (R.I.P) and recruited two other thirsty mercenaries. Shiran, of über-doom combo "Monarch!", brings now his chthonian six strings to an already massive cathedral of noise and ambient drone tones. Mathieu, of deviant-electronics act "Aérôflôt", strengthens ritualistic tribal rhythm patterns.
Out of their cave, they secluded into an old theater to record these 4 tracks catching every possible vibration of the trembling frame of this enlivened a new mansion. All the energy collected at that very moment forms "Ausserwelt", the sophomore album of Year of no Light. Mystical emanations flow out of these riffs colliding into each other to an in ear-splitting shriek. Cranked amps and molested drums hurl their mourning chant as a choir intoning its final psalms at the dawn of the Last Judgment. Year of no Light follows the path opened by "Nord" towards more somber psychedelics, creating its own blend of black metal, sludge, drone or any other influence marked with the seal of darkness.
Still no caps, no core neither stupid modern nihilism but instead an ambiguous electrical network of acting singularities, now ready to afford the collective metaphysical crash to come.
(Zozzal & Year of no light – 2010)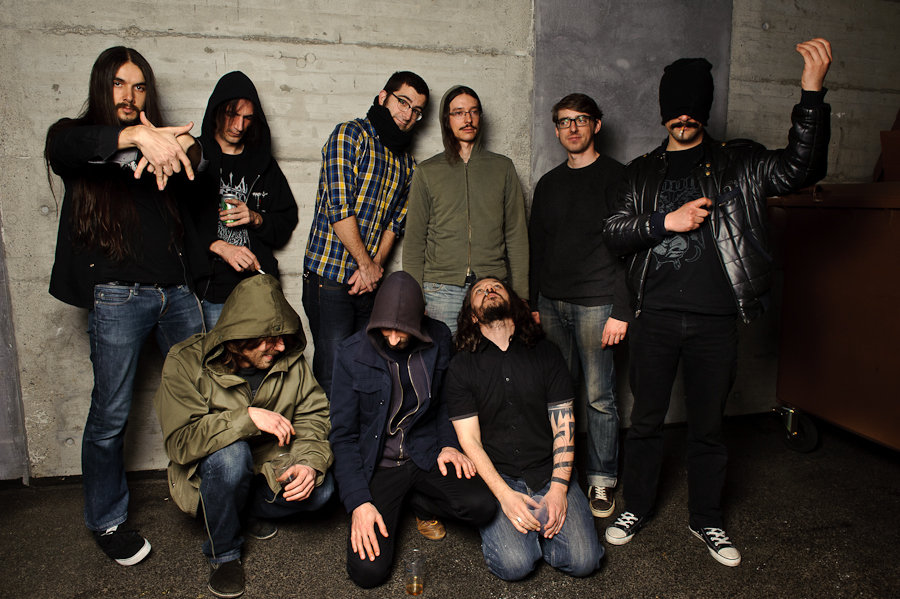 Members
Pierre: guitar & funeral hermeneutics
Jérôme: guitar & electrical geometry
Shiran: guitar & heavy cosmogony
Johan: bass, keyboards & tantric computation
Bertrand: drums, keyboards & cosmic cognition
Mathieu: drums, über-modern electronics & pendular architecture
Discography
Consolamentum
1.Objuration
2.Alétheia
3.Interdix aux Vivant, aux Morts et aux Chiens
4.Réalgar 12:45
5.Came
about
"Consolamentum", the new album from Year Of No Light.
Out July 2nd via Pelagic Records.
//
YEAR OF NO LIGHT are celebrating their 20th anniversary as a band this year. On the occasion of this, we are releasing not only their new album "Consolamentum", but a wooden box set containing their entire discography of 5 studio albums, several split EPs, and the collaboration with Belgian composer Dirk Serries from the 'Live At Roadburn' recordings, on 12 vinyl records.
Sometimes adding more weight to something that's already heavy feels like relief. When the staggering build-up of layer on layer of guitars and synths towards the end of 'Aletheia' reaches its boiling point, when the tension and drama become too suffocating to bear, the sudden discharge into the following upbeat part, based on a single power chord gallopping away at the speed of no light feels strangely alleviative. This is the moment when the feet leave the ground, and the bones of the arms of the heretic crack, being pulled up in a strappado behind his back. One of the most agonizing and arguably one of the greatest moments in heavy music of the past decade.
YEAR OF NO LIGHT's lengthy, sprawling compositions of… towering walls of guitars and sombre synths irradiate a sense of dire solemnity and spiritual gravity, and couldn't be a more fitting soundtrack for such grim medieval scenarios. But there is also the element of absolution, regeneration, elevation, transcendence in the face of death. Consolamentum is dense, rich and lush and yet somehow feels starved and deprived.
It comes as no surprise that ever since the beginning of their career, the band have had an obsession for the fall of man and salvation through darkness. The term "consolamentum" describes the sacrament, the initiation ritual of the Catharic Church, which thrived in Southern Europe in the 12th – 14th century – a ritual that brought eternal austereness and immersion in the Holy Spirit.
"There's a thread running through all of our albums", says the band, collectively "an exploration of the sensitive world that obeys a certain telos, first fantasized ("Nord") and reverberated ("Ausserwelt"), then declaimed as a warning ("Tocsin"). The deeper we dig, the more the motifs we have to unveil appear to us. Yes, it's a bit gnostic. This album is invoked after the Tocsin, it's the epiphany of the Fall".
With debut album Nord (2006) and sophomore release Ausserwelt (2010), the band made themselves a name in the European avant-metal scene. Extensive tours of Europe, North America and Russia in 2013 and 2014, including two appearances at Roadburn festival, Hellfest and a spectacular performance in a 17th Century fortress in the Carpathian mountains introduced them to a broader and quickly growing international audience.
The cinematic scope of their music implies that Year Of No Light are a group of artists that pay a great deal of attention to their visual representation, from the classy album artworks and merch designs to the carefully designed lighting design of their live show. Behind this stands a real, personal interest of the band members in historic cinema. This has led the French 6 piece to create a stunning obituary-soundtrack for C. T. Dreyer's 1932 movie "Vampyr" in 2013, and an original score for Jean Rouch's 1955 short film "Les Maîtres Fous" which the band performed at Musée du Quai Branly in Paris. The track "Désolation" off Tocsin appeared on the soundtrack of the movie "Jessica forever". Besides these ventures into film music, the band at times took on the structure of an open collective and collaborated with contemporary French artists such as Christian Vialard for a video installation reinterpretaing Yves Klein's Monotone Symphony.
With their seminal 3rd album Tocsin, released in 2013, Year Of No Light reached the peak of their career thus far – a logical decision that Consolamentum was made with the same team again: recorded and mixed by Cyrille Gachet at Cryogene in Begles / Bordeaux, mastered by Alan Douches at West West Side. "We wanted this album to sound as organic and analog as possible", comments the band. "All tracks were recorded live. The goal was to have the most natural, warm and clean takes possible, to give volume to the dynamics of the songs. We aimed to have a production with a singular personality."
For the adept listener, Consolamentum seems to be venturing deeper into the dark and claustrophobic spheres explored on Tocsin – but the band doesn't conceive of the evolution of their music in a linear way, as it would be apparent from looking at their discography. "It's more a matter of sonic devotion. Music against modern times. Year Of No Light" is above all a praxis. We wanted intensity, trance, climax and threat, all of them embedded in a bipolar and mournful ethos".
Consolamentum is huge, poignant, frightening, sublime, smothering and cathartic – and, much like its predecessor, "audacious, memorable and supremely confident." (Decibel magazine).
credits
releases July 2, 2021
Split w/ Bagarre Générale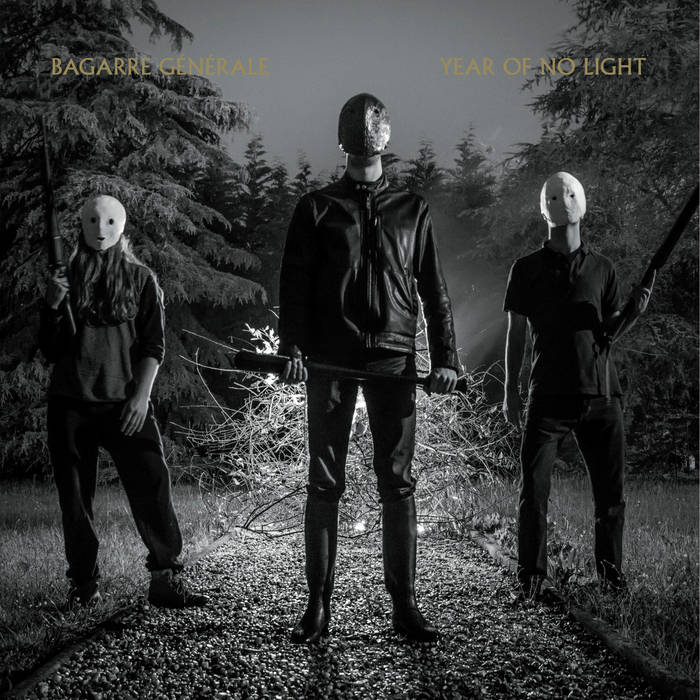 Tocsin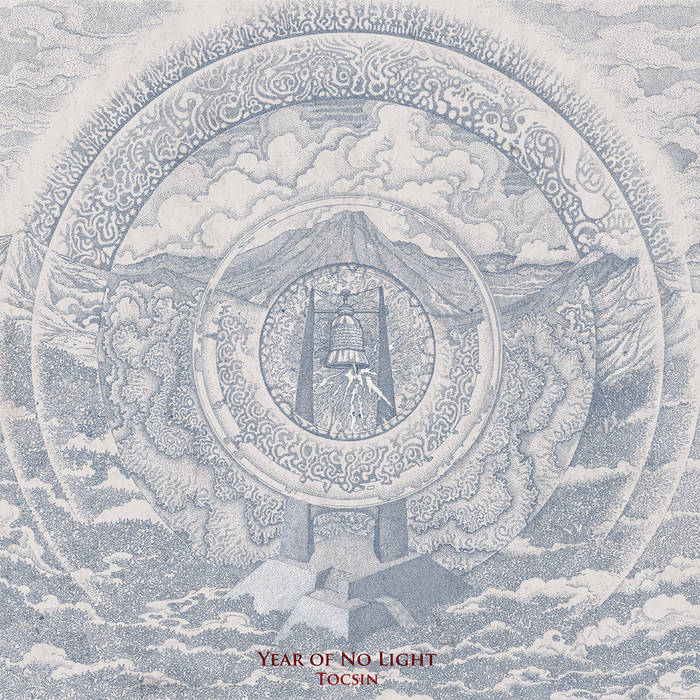 Vampyr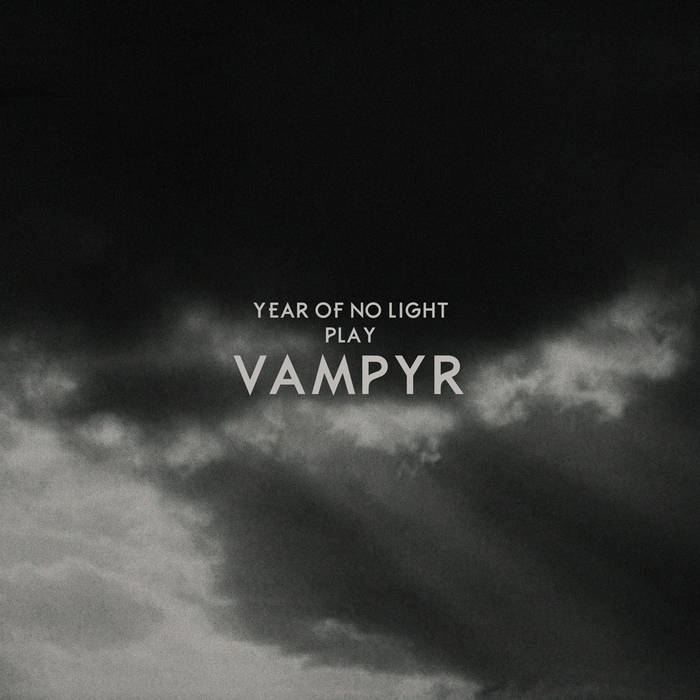 Split w/ Mars Red Sky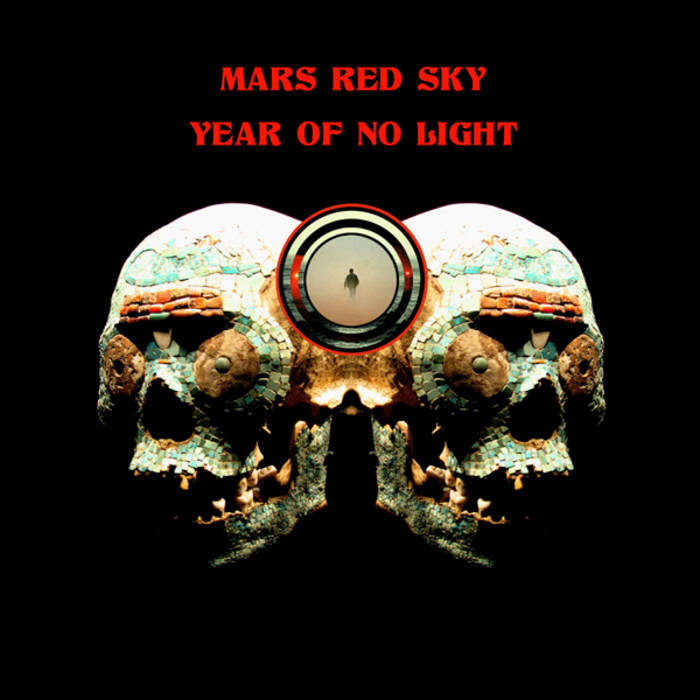 Split w/ Altar Of Plagues
Split w/ Thisquietarmy
Ausserwelt
Live at Roadburn 2008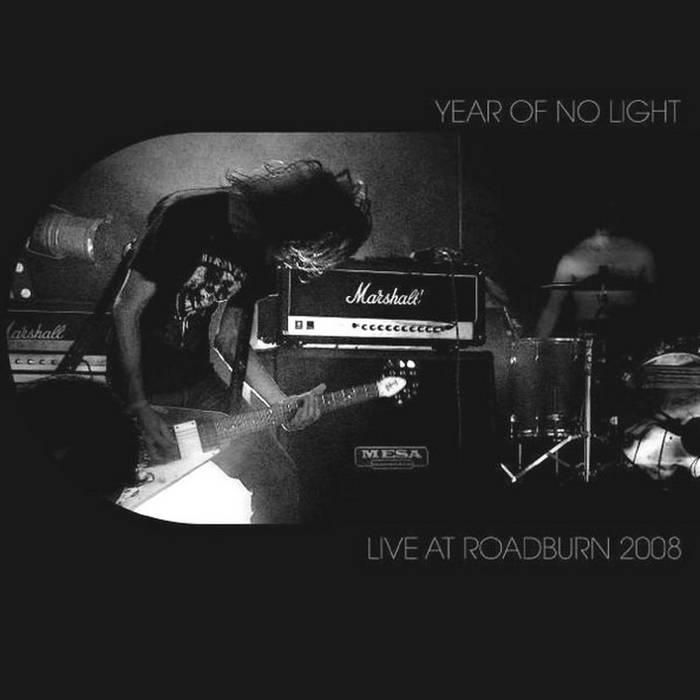 Nord (Deluxe Edition)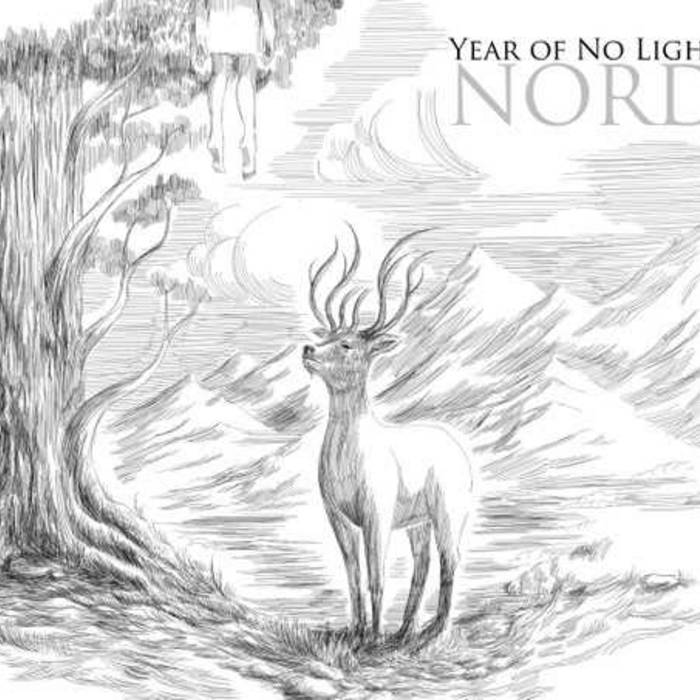 3 Way Split w/ East of the Wall & Rosetta
Split w/ Fear Falls Burning + Nadja vs Machu Picchu Mother Future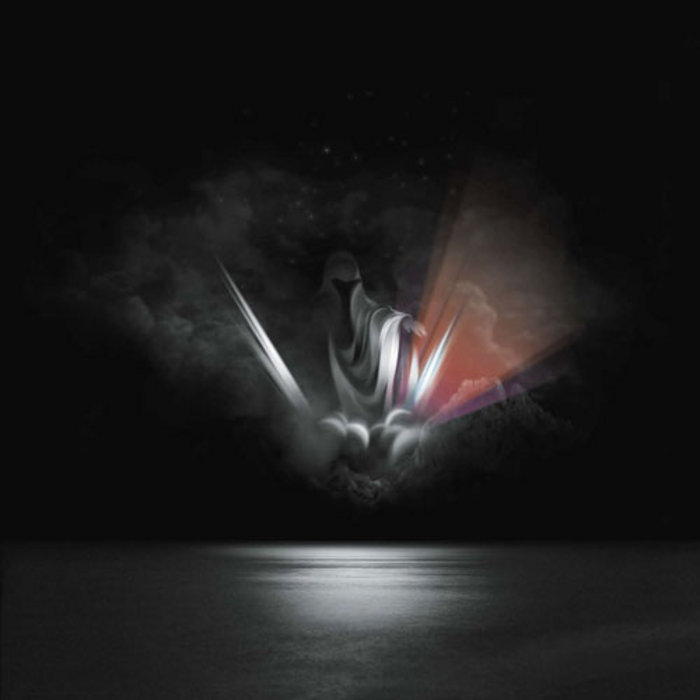 Split w/ Karysun
Dark 80's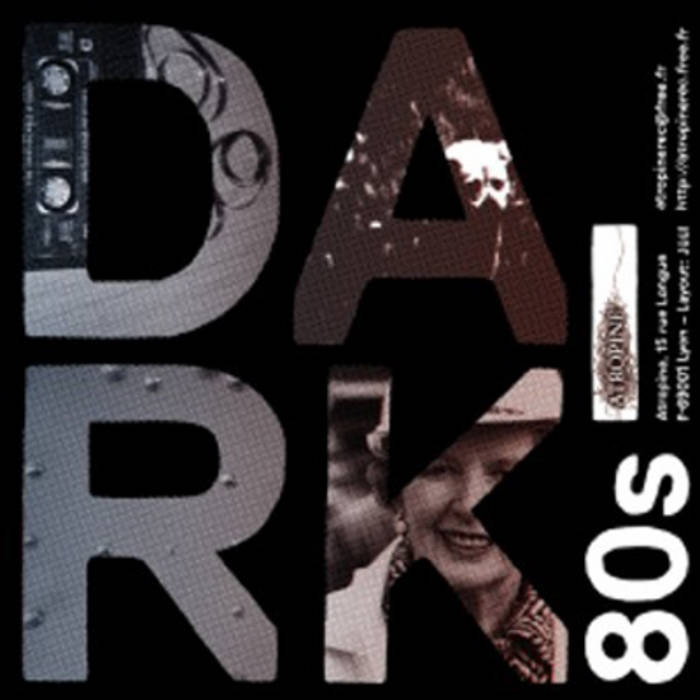 Fear Drop #14 – Coal Fire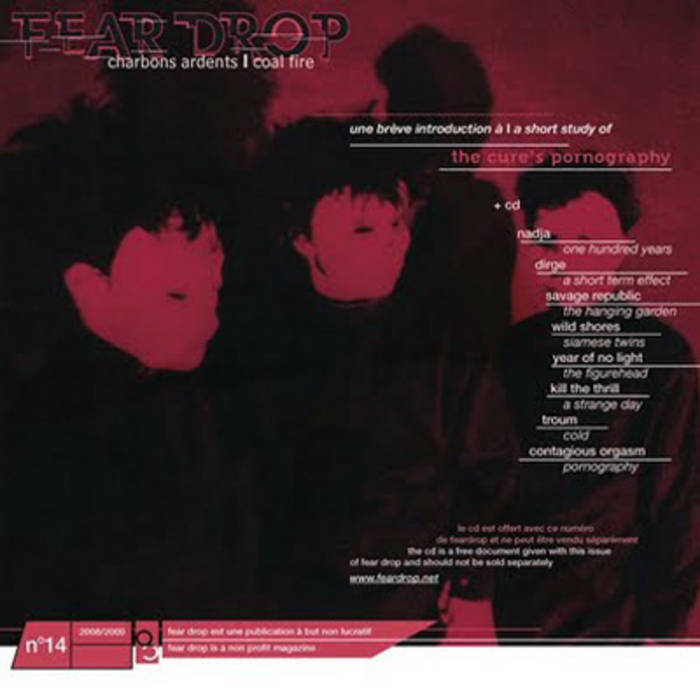 Demo 2004
Music | YEAR OF NO LIGHT (bandcamp.com)
(10) Year of No Light – Tema – YouTube
Year Of No Light (@yearofnolightofficial) • Fotos e vídeos do Instagram
–=[YEAR OF NO LIGHT]=– (free.fr)
(4) Year of no light | Facebook
A sprawling sludge-doom-post-metal panorama – 90%
NausikaDalazBlindaz, May 24th, 2015
Funnily this album by French sludge doomsters Year Of No Light reminds me of how much I miss early Nadja before that band started parodying itself with bombastic remakes of earlier material. YONL may not be very original and the music might be more lumbering and repetitive than inspiring but their style is very solid and meaty, covering both ends of their sound spectrum with deep and robust thunder-drums, grinding bass and howling siren guitars high in the far distance. True, these guys don't do "melodic" at all well but maybe that's not their intent, the aim instead being to fully immerse listeners in a vast and sprawling soundscape panorama that lifts them onto another plane of consciousness and existence that would otherwise remain out of reach on the material plane.

Without a doubt the central pieces on "Ausserwelt" are the two "Perséphone" tracks which perhaps (both tracks are instrumental pieces, as is the rest of the album) trace the kidnapping of Perséphone by Hades and her descent into his kingdom, and her ascension back onto Earth respectively. Both are very expansive tracks in atmosphere and structure with an emphasis on long droning crumbly-raw guitar tones, slow rhythms and repetition of riffs and motifs. Extended guitar feedback tones draw your attention to vast interior spaces that go on and on forever, faster than the speed of light, as far as one's inner eye can see. It may be a desolate and empty-looking universe yet beneath the blankness is the potential for new worlds to arise. The second track "Perséphone (Coré)" seems to be a more positive, focused and structured track with powerful drumwork, swooping bass chord sequences and more guitar drones squealing up to the heavens.

Admittedly the remaining tracks are little different in structure, sound or speed: if the "Perséphone" tracks carved out their particular part of YONL's sonic universe, then the rest of "Ausserwelt" explore details of areas already well-trodden and discover new ways of experiencing them. The music ranges from martial to solemn and sorrowing, and while the territory feels familiar to me as a long-time doom metal fan, reconnecting with it through YONL's fusion of sludge, doom and post-metal is a novel experience for me.

If you love heavy and transcendental sound art with sludge, doom and post-metal influences, and which fills your mind with cosmic trance experiences, then this album will fill your appetite.
Isis' bastard child – 88%
karma_sleeper, August 20th, 2008
Nowadays, it's easy to find bands shooting for the Isis hallmarks. Why not? For most people, dirgey riffs are easier to swallow with pleasant melodies. But don't dismiss these French atmospheric metallers for Isis doppelgangers just yet. Year of No Light has launched itself to the forefront of atmospheric 'metalgaze' with a powerful album some bands would take years to cultivate.

Nord begins with a song blooming with layer upon layer of rich, interwoven melody. It's as though the entire song were a crescendo sculpted and manipulated to perfection; reconstructing each layer of melody into something new and enticing. After a while, the intensity levels off, and the song deconstructs itself through the same droning chords by which it began. At this moment, you realize Year of No Light has something more up its sleeve than shamelessly aping of its predecessors. Songs like the opener 'Sélénite' capture a balance between serenity and skull crushing power rarely seen.

Other songs coat gargantuan riffs with sweet melodies like icing on a cake. The result builds in form and substance until it reaches the boiling point. The tension is released. Unstoppable riffs hollow out your ears, feedback bleeds them dry, and you're left thirsting for more.

Nord is not without its faults. Shrieking vocals rise painfully as if from the bottom of a well – muffled and distant. An homage to Isis no doubt. Nord also tops an hour. While I insist you can never have too much of a good thing, eating too much ice cream still gives you a splitting headache. The same can be said for the latter part of this album. It never stops delivering a masterful blend of aggressive dirge like jangles, but things start to hurt.

Whatever minor abnormalities distress you, Nord comes back twice as strong each time. Constant build ups, calculated releases, and passionate plateaus of textured melodic perfection are guaranteed to please. If you can turn a blind eye to obvious imitations of Isis, Cult of Luna, and Neurosis then you will definitely appreciate the grander scheme layered beneath said crust.
Year of No Light – Nord – Reviews – Encyclopaedia Metallum: The Metal Archives (metal-archives.com)
Stupendous French band of atmospheric post metal, very well-structured dark melodies with intense vigor, different from those who expect softness and melancholy, with strong visceral energy filled with riffs, killer chords and deep vocals, really a great mix of styles to kick the bucket off. and break the monotony.
Aryon Maiden