Glaston is a post rock band from Switzerland. Piano, guitar, bass and drums carry their music on a self-forgotten journey…, sailing diverse oceans of sounds. Captivating moments accompanied by touching melodies meet polyrhythmic and sometimes complex structures. Sounds of glass reflected by howling winds and stormy waters that blur the perception of remembrance and imagination.
THE BAND
glaston is a post-rock band from Switzerland founded in 2014. Consisting of four members, they are a purely instrumental band, who allow the instruments to tell the whole story, free from vocals.
Combining delicate melodies with dynamic rhythms, glaston is inspired by Classical Music and Progressive Rock, and at times is even reminiscent of cinematic scores. It's place in the Post Rock world is created by it's leading Piano, which builds the heart of the music, it's voice. The band is inspired by a range of different artists, from Olafur Arnalds and Agent Fresco to A Perfect Circle.
Members
Jake Gutzwiller Guitar
Selina Maisch Piano
Timo Beeler Bass
David Preissel Drums
Discography
Midnight – Grand Piano Version (Live)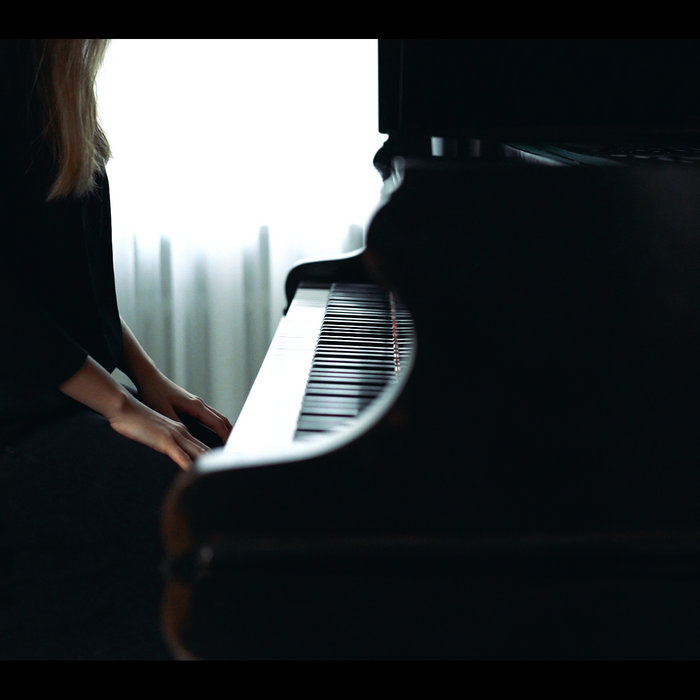 Acoustic Grand Piano Version of our brand new song Midnight.
credits
released March 22, 2019
Inhale / Exhale
1.Game of Tones 07:10
2.Levitating 05:56
3.Sunnar 09:51
4.Noir 07:57
5.This isn't Happening 01:36
6.Implosions and Her 05:53
7.Mariana Trench Skycrapers 07:36
8.Better Luck Next Time 03:57
9.Ritou 09:03
10.In the End 03:01
credits
released October 6, 2017
All songs written by glaston
Recorded by Tommy Vetterli, New Sound Studio, Switzerland
Mastered by Dan Suter, echochamber, Switzerland
Sunnar
released September 15, 2017
All music written by glaston
Recorded & Mixed by Tommy Vetterli, New Sound Studio
Mastering by Dan Suter, Echo Chamber
NOIR
After the release of their debut EP 'Sailing Stormy Waters' (2014) the post-rock band glaston from Basel/Zurich explores new ground. With their current single 'Noir' the four musicians present themselves from a surprisingly darker side and further connect their instrumental music with light melodies, intense rhythms and melancholic reveries. 'Noir' is a means to communicate intimacy and a desire to break free. The single is a preview of the new album glaston is currently working on.
credits
released December 4, 2015
Sailing Stormy Waters
1.We Travel, Some Of Us Forever 04:53
2.Setting Out 06:16
3.Sailing Stormy Waters 08:04
4.Sailing Calm Waters 08:05
credits
released November 7, 2014
Setting Out
glaston – FROM AFAR (glastonmusic.com)
Music | glaston (bandcamp.com)
Album Review: Glaston – Inhale / Exhale
By Steve Burton on March 8, 2018
One of the relatively new additions to the fusion subgenre comes from Switzerland and its name is Glaston. The previous stylistic categorization should be taken with a grain of salt though, as this is not a fusion in the way of Return to Forever, but rather a fusion of different elements including post-rock, progressive rock and jazz. The band's musical expression tilts toward the modern eclecticism, but it doesn't lose its touch with the essence of the genres it origins from.
The quartet features Selina Maisch on piano, Michael Jake Gutzwiller on guitar, Timo Beeler on bass and David Preissel on drums. The group was formed in 2014, and so far they released three singles and an EP, before launching their debut album Inhale / Exhale in 2017.
In Glaston's own words, "piano, guitar, bass and drums carry their music on a self-forgotten journey, sailing diverse oceans of sounds. Captivating moments accompanied by touching melodies meet polyrhythmic and sometimes complex structures." And just by quoting this, it could easily give one enough to immediately give the Swiss band attention they certainly deserve.
Selina Maisch's piano has a very important role in Glaston's music. She immaculately references renown jazz pianist Esbjörn Svensson in her playing; the renown musician has a strongpoint in Maisch's playing expression which is combined with modern rhythms and tension that is so present in post-rock. It can be said that very elegant and melodic piano passages are a trademark and the biggest quality of Glaston. Piano solos are especially convincing, which are fluid and casually scattered through time signatures, so they create a perfect lockstep with the rest of the instrumentation, and especially rhythm section. Occasionally, you can attend excursions through minor scales in the best tradition of the ECM school and grandiose classical passages, which paired with the string instruments send Inhale / Exhale to new heights.
Sound of Gutzwiller's guitar gives the overall sound needed depth and potential to attract different audiences to their work. It's on the song "Implosions and Her" that Gutzwiller comes out of the comfort zone and turns a gain knob up a bit, but even if he does so the band follows him precisely. On the rest of the material, he mostly provides carefully dosed sound.
When it comes to composition, Glaston mostly keep fairly minimalistic, but tension-building is very important. Sometimes it's a melodic neo-fusion sound, sometimes it is the odd-time signatures that jump into the focus.
It's easy to notice that Glaston has potential to pull their craftsmanship into different and unexpected directions. It is of course up to them what is the direction they want to take on the forthcoming releases. And it's up to us to enjoy this well-developed instrumental offering.
Inhale / Exhale is available from Bandcamp. For more info about Glaston visit their website, and follow them on Facebook.
Album Review: Glaston – Inhale / Exhale – Guitar Sphere – Guitar Sphere (guitar-sphere.com)
Magnificent Swiss band, with a fantastic refinement of neo classical, jazz, fusion and progressive, characteristic elements of post rock in its conjunctural fullness.
Its melodies are soft, sensitive and very well structured, with a complex texture and a perfect cadence, precise riffs and chords and an incredible vibrating soul.
Great Band, congratulations to the group,
Aryon Maiden