I Hear Sirens is an American Post-Rock band that formed in the fall of 2005. Drawing inspiration from Indie Rock, Post-Hardcore and Ambient genres their sound seamlessly drifts between haunting melodies and climactic crescendos. The band currently consists of guitarist Daved Harris, bassist Adrienne Robson, keyboardist Eric Olofson and drummer David Qualls. Despite shifting lineups early in the project, their DIY attitude and strong appeal to fans have remained intact.
Official website: http://www.ihearsirens.com
I Hear Sirens biography | Last.fm
When one considers the American post-rock bands that emerged at the outset of what would become the modern era of the genre, the moment when a once fringe experimental form transitioned into a recognized faction of contemporary alternative music, there are only several still active today. Salt Lake City's I Hear Sirens are a member of that circle, having released their debut EP in 2007, followed by two LPs including 2013's Between Consciousness and Sleep, an album that has achieved a place of high regard with fans. However, the moment of their greatest acclaim has since stood as their culminating statement. But now their highly anticipated new record Stella Mori marks the continuation of their inspired exploration into instrumental music and its power to foster emotional release, invite reflection, reward vulnerability, and become the artistic abstraction of a limitless number of interpretations for each individual listener.
For the band themselves, Stella Mori represents a spectrum of ideas and emotions that spans widely, touching upon seven years-worth of experiences – triumphs and failures, pain, loss, regret, frustration and the constant search for balance, for those people and moments that keep us moving forward. In many ways it's about the ever-present struggle between dreams and reality that characterizes all of our lives. There is the exciting whimsy of our aspirations and the sting of never reaching those heights, the allure of nostalgia clashing with the necessity of acknowledgement, and the eventual recognition of romanticism's numerous traps. But like the titular dying star transforming into a planetary nebula, the greatest beauty comes with the shedding of a previous life. At its core, Stella Mori is about rebirth, and that moment when you've sent off past troubles and come to terms with the future, when all that's left is the celebration of each moment.
After a period of seven years that featured its fair share of uncertainty and insecurity, Stella Mori shines as I Hear Siren's most accomplished and mature work to date, a record built not only to serve a myriad of emotional contexts, but to celebrate them. There is apprehension and solitude in the quieter moments, tension and anticipation in the carefully climbing build-ups, victory and vitality in the dramatic peaks, and all of these things are powerful and essential in their own right. No one component could stand as tall without the others, and this integral cohesiveness speaks to the themes the band is seeking to explore. Stella Mori stands as a statement of both perseverance and internal unity, of finding alignment in a world that seems intent on dividing and conquering our spirit. It is an album that explores death through many lenses, but in a manner that regards the subsequent renewal with a reverence that supersedes the finality. It is, after all, something of a rebirth for I Hear Sirens, marking a joyous occasion for fans and band alike and providing a guiding principle with which to navigate the record's subtly shifting tones.
– David Zeidler
I Hear Sirens • Stella Mori [LP] – dunk!records
Discography
Spectral Passenger
Sleepwalk Mosaic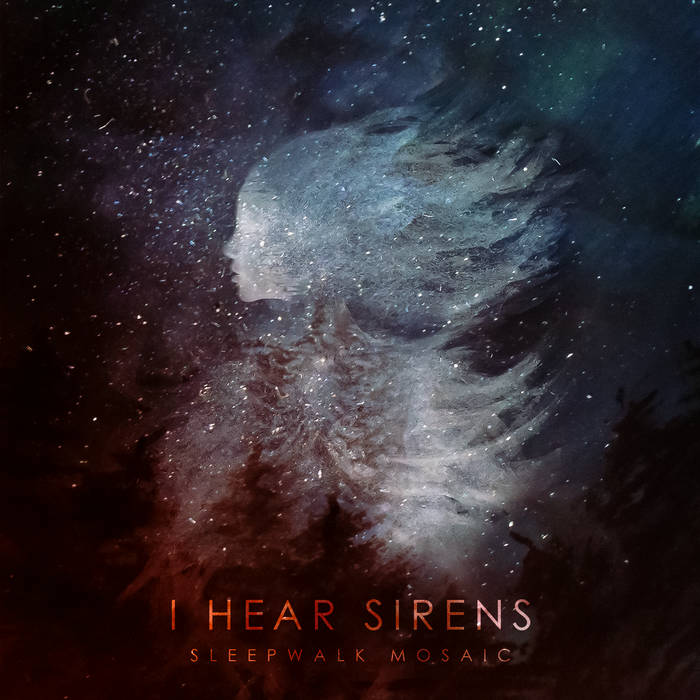 Stella Mori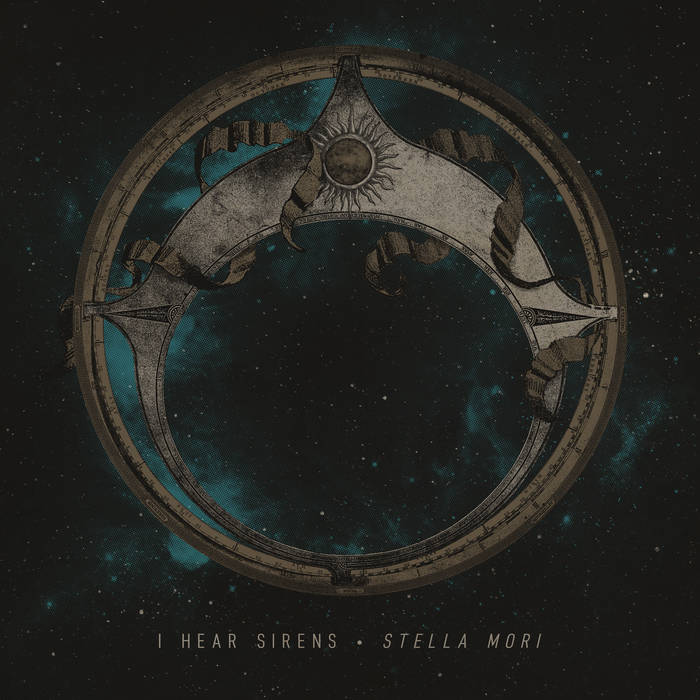 1.Orsus 03:50
2.In Tenebris 06:18
3.Ad Caelum 04:46
4.Broken Crowns 05:08
5.Oblivion 05:35
6.Burden of Memory 05:17
7.Rise + Fall 03:40
8.Stella Mori 05:54
about
ORDER VINYL & CDS:
North America – http://www.athousandarms.com/collections/ihearsirens
Europe – dunkrecords.com/products/i-hear-sirens-stella-mori-lp
credits
released September 18, 2020
Stella Mori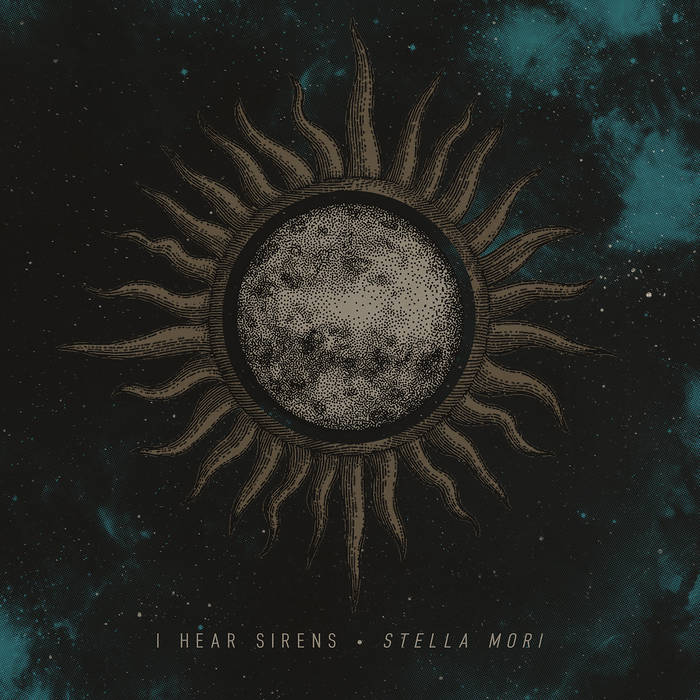 Oblivion
Ad Caelum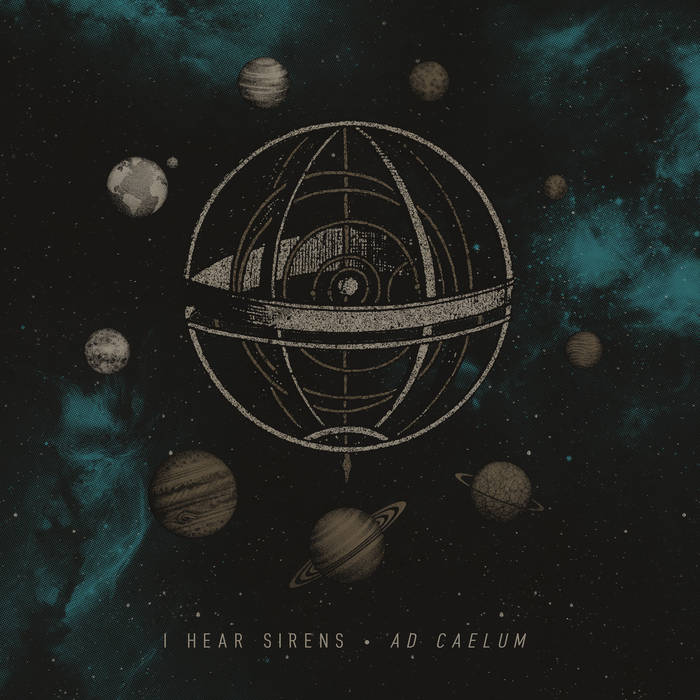 Between Consciousness And Sleep
1.Between Consciousness And Sleep 06:43
2.Lights And Clockwork 05:31
3.Illuminating Frequencies 05:14
4.Pyrrhic Victory 04:04
5.I Am The Fading Sun 05:55
about
ORDER VINYL & CDS:
North America – http://www.athousandarms.com/collections/ihearsirens
Europe – dunkrecords.com/products/i-hear-sirens-stella-mori-lp
credits
released May 7, 2013
Beyond The Sea, Beneath The Sky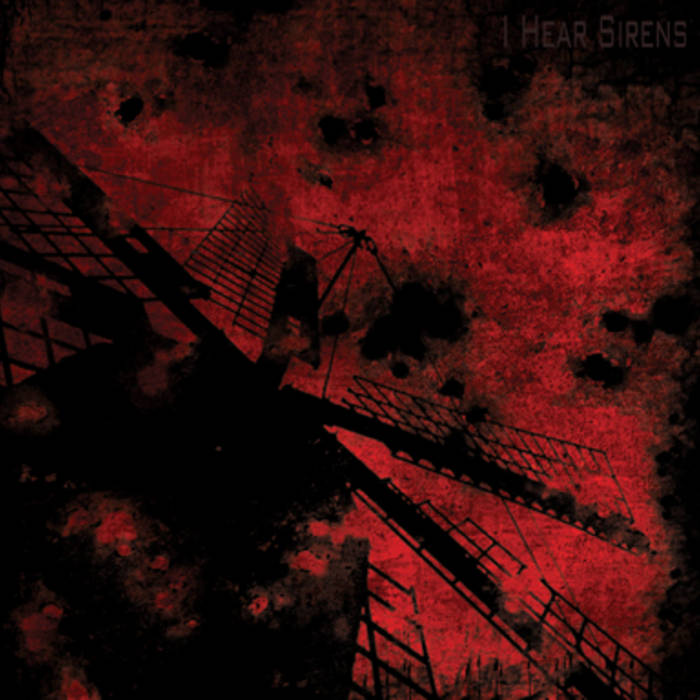 1.O Failing Vessel, Brave The Violent Sea 06:49
2.Pale Moon, Guide Us Ashore 04:06
3.Drowning City Skyline 04:11
4.From The Clocktower 04:59
5.The March 05:34
6.Deception Has A Way With Words 05:23
7.The Faint Reflection Of Stars 03:32
8.Breath On Glass 06:16
about
ORDER VINYL & CDS:
North America – http://www.athousandarms.com/collections/ihearsirens
Europe – dunkrecords.com/products/i-hear-sirens-stella-mori-lp
credits
released December 15, 2009
I Hear Sirens EP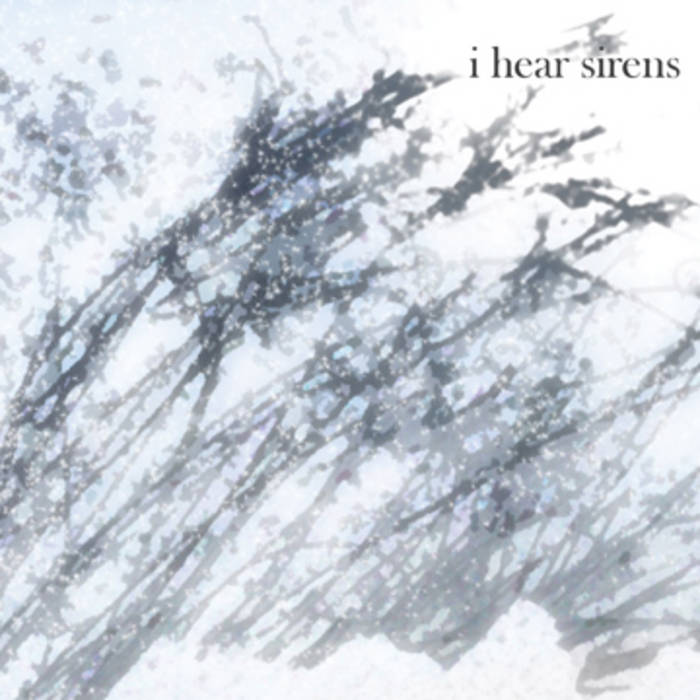 1.This Is The Last Time I'll Say Goodbye 05:02
2.Like A Leaf From A Tree In Its Dying Season 05:51
3.September Isn't Too Far And I'm Not Sure I'll Return 03:38
4.Everything Was Black And White Except The City Lights 06:24
5.Ashes Fall Like Snowflakes, Burying The Sea 08:59
about
ORDER VINYL & CDS:
North America – http://www.athousandarms.com/collections/ihearsirens
Europe – dunkrecords.com/products/i-hear-sirens-stella-mori-lp
credits
released June 19, 2007
Music | I Hear Sirens (bandcamp.com)
I Hear Sirens • Stella Mori [LP] – dunk!records
Interview
[Interview] I HEAR SIRENS on their new album 'Stella Mori': 'An ethereal atmosphere with dark undertones'
PUBLISHED ON : BY NICOLAE BALDOVIN
I Hear Sirens is an American post-rock band that formed in the fall of 2005. Drawing inspiration from indie rock, post-hardcore, and ambient genres their sound seamlessly drifts between haunting melodies and climactic crescendos. Despite shifting lineups early in the project, their DIY attitude and strong appeal to fans have remained intact.
Growing up, was music always a big part of your life? Can you recall your first ever musical experience?
Trevor: Yes. We always had a piano in the house growing up. I took piano lessons when I was young, but caught the guitar bug at about 12. I would, of course, return to the keys later in life. I was also always the friend you would go to if you wanted to discover new bands.
David: Music has always been a big part of my life. My dad (R.I.P) would always play his records on his turntable. I would sit and listen with him to all his 70's rock favorites through a pair of headphones. He also was a drummer which is why I became interested in learning and playing. He had a small little jam band that my friends and I would go watch a play in one of the band members' basement. I wanted to be just like him so I picked up playing drums. I believe that the first actual concert that I attended was a classical music performance with my parents.
Sarita: My dad is a wicked guitarist, and I started piano lessons very young. There were always guitars around the house for me to noodle around with, and my dad gave me my first bass when I was a teenager. I was also a dancer from a young age, and modern dance was my big introduction to post-rock and similar genres.
Daved: Same as Trevor. We always had a piano in the house. I'd try to figure out how to play songs by ear that I liked, or TV and video game themes that I thought were cool. I got my first guitar at 17. That's been my instrument of choice ever since.
I want to ask you about the bands that have been continuous influences for you, but also about new bands and new records that you think are exciting in the post-rock scene. What do you look at and say "that's the future of this scene"?
Trevor: The Album Leaf is responsible for me giving up the guitar and playing keys and synths. I think in general, the future of the genre is about experimenting and challenging the "formula". It is always refreshing when a band or a song throws me off and takes it in a direction I hadn't predicted.
David: Led Zeppelin has always been one of the bands that I draw most of my inspiration from. John Bonham's drumming was something pretty special and I always loved how powerful and creative his beats were. Other influences: The Cure, The Appleseed Cast, and Mogwai. As far as Post-Rock goes, lately, I've been listening to a lot of, 'Barrens', 'Still Motions', and 'Of The Vine.' These three bands all just released new albums this year and they are fantastic!
Sarita: Björk, Chelsea Wolfe, Emma Ruth Rundle, and Joanna Newsom are endlessly inspiring to me. I look up to these women, they ignite me! As for exciting new albums, I listen to post-metal a bit more, and I love the new Ulcerate, Cult of Luna, Russian Circles, and Spook The Horses records.
Daved: I think the late 90's / early 2000's emo and post-hardcore shaped my guitar style more than anything. Bands like The Appleseed Cast, Elliott, Grade, Thursday, and Thrice were a big influence for me.
Does the conception come first or does the song evolve naturally – do you have a clear idea of what it will be before you start to make it?
Trevor: Sometimes a song will start with a story, to which we write the soundtrack. Other times it is the opposite, where we end up building a story to reflect the mood and arc of the song. Our writing process is very collaborative.
'Stella Mori' finally gets its awaited release after 7 years. How different or similar is it to 'Beyond The Sea, Beneath The Sky'?
Daved: I guess one similarity would be both of those albums were written without a bass player. I worked on some of the bass parts before at home, but most were made up in the studio while recording the albums. We kind of rushed 'Beyond The Sea, Beneath The Sky.' I don't think we were ready to record when we did. We were way more prepared for 'Stella Mori' though. That's pretty obvious to me when comparing how the two albums turned out.
'Stella Mori' conveys a lot of emotions, can you introduce us to its creative process? What were your influences on this song?
Daved: We're all a little fascinated with science and space. The combination of beauty and chaos. An ethereal atmosphere with dark undertones. That's pretty evident on this record. Though a lot of it just sort of radiated from our struggles then.
Are there any expectations regarding a new album release, in these pandemic times?
Daved: I don't know that we ever have any expectations for a new release. The most important thing is that we're all happy with it. We hope people like it, but that's not our reason for creating music.
Trevor: We are currently working on a batch of songs. The plus side of the pandemic, if there was one, is that we can focus on writing new material.
David: Right now is to get as much exposure to the album as possible. Once we get the green light to tour and this pandemic is under control we can get back to doing what we love, playing shows, and meeting and making new friends on the road. Until then the plan is to just work on writing the next album.
How do you feel the band has grown in the time since your first album, both personally and musically?
David: I feel that we have all matured more as musicians and that we're at our strongest point as a band than we have ever been. In the past, we were more of a DIY outfit. Getting a band manager, and our new album being picked up by Post. Recordings and Dunk Records helped us a lot.
How strictly do you separate improvising and composing?
Trevor: Most of our songs start with a small idea on keys or guitar that we repeat and improvise over. I would say our best ideas come spontaneously. We get into trouble when we try and force something or overthink it.
David: Improvising is great for coming up with ideas which is something I think is extremely important for a band to be able to do together. For the actual composition part, I'd say we work best when the song starts to write itself.
There are many descriptions of the ideal state of mind for being creative. What is it like for you? What supports this ideal state of mind and what are distractions? Are there strategies to enter into this state more easily?
Trevor: I'm a little different. For me, I need some small distractions and a little bit of chaos around me to write music. Maybe a TV on low or some other sounds around me. If I could listen to music while I write my music, I'd do it.
David: I like to create a visual in my head that may or may not come from the music that we are playing at that time. Also, the mood plays a big part in the outcome of what I throw together on drums. I think the easiest way to create something is to simplify what you're putting out there. A 'less is more' approach seems to work well during the creative process.
Sarita: Having ADHD means my creative flow is all or nothing, and when it's all, that means several hours straight of recording, and then nothing for other several weeks. It's usually spontaneous, but if I want to try to enter this state of creative flow, I clean and organize my workspace well, and block off hours in my calendar, like "RECORD AFTER WORK!!!"
What was your first studio like? How and for what reasons has your set-up evolved over the years and what are currently some of the most important pieces of gear for you?
Trevor: My first studio would have been a Tascam Portastudio 4 track tape recorder. While I believe that you can make fantastic music on less than perfect gear, my gear has certainly improved over the years. Right now I am particularly fond of a custom midi controller I made to trigger my Moog Minitaur with my feet.
David: My first studio was a small tiny garage with no ac or heat. We all had crappy equipment that sounded bad. I learned that you need to invest in good equipment and a decent studio that you wouldn't mind sleeping in to make it work. You can't be creative in a shitty environment. My most important pieces of gear that I own would be my Ludwig Classic Maple, (Bonham Green) drums and my Roland SPD-SX Sampler Pad.
Sarita: The first studio I got to use the most was at my university, but at home, I just sit on the floor with my guitar, MacBook, and Behringer UM2. My favorite piece of gear is my TC Electronics Hall of Fame II, I hear that shimmer effect in my dreams sometimes!
It is remarkable, in a way, that we have arrived in the 21st century with the basic concept of music still intact. Do you have a vision of music, an idea of what music could be beyond its current form?
Trevor: I feel like music has become incredibly accessible, which is good. But, it has also become more disposable. In other words, I feel like listeners will dig a track or album for maybe a week and then get tired of it. I like the idea of music being personal and shared in more intimate ways. It should be a shared experience. Something more real.
David: I can see music progressing to the point where it's used more for therapeutic healing for combating some of our mental health issues. I often use it as my therapy whether it's through composing, listening to, or teaching. Of course, not everyone would use it for this but it would be nice if it was pushed more as part of the regimen to help others out with their current situations that they are dealing with. I also would like to see music to be more accessible with funding so that the needed supplies are made available for teaching and learning in our schools. Music in our educational system should never be an option that they can eliminate because of funding issues. Nothing gives a kid more confidence than learning to play an instrument of their choosing. My vision would be for everyone interested in learning to play or teach music, that they'll have all the necessary tools to do so.
Sarita: I have no idea what forms music could take 100 years from now, but I'm interested to see. I think music lessons and recording knowledge should be made as accessible as possible, so someone out there with the next great idea can get their art out into the world.
Follow I HEAR SIRENS on: Facebook | Bandcamp | Spotify | Website | InstagramThe following two tabs change content below.
Review
I HEAR SIRENS DISCUSS THE EMOTIONALLY RESONANT POST-ROCK OF THEIR POWERFUL NEW LP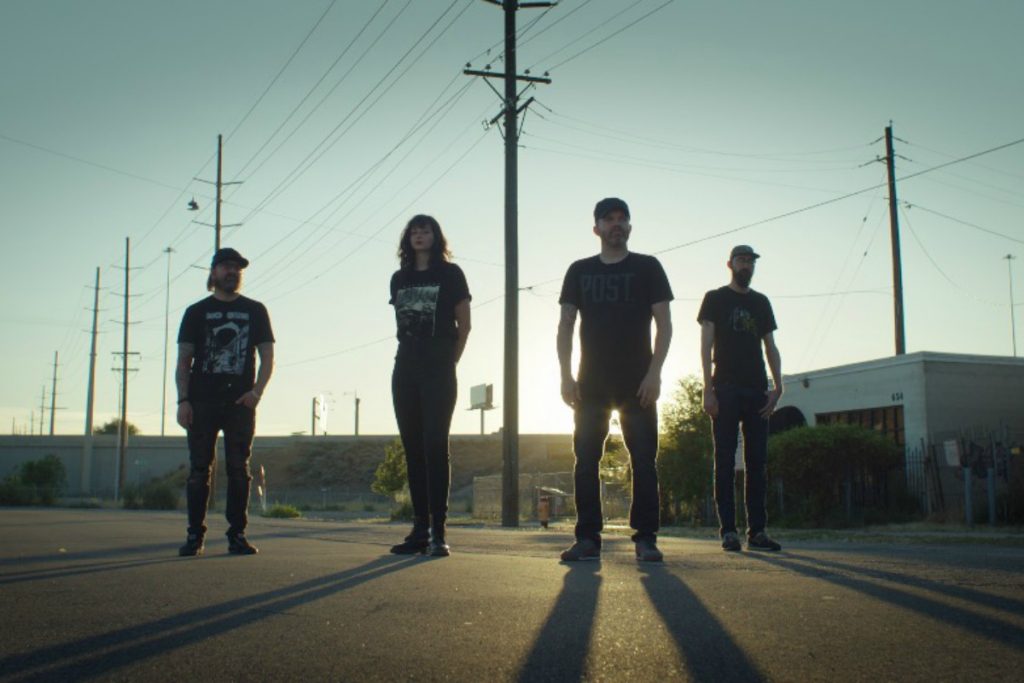 I HEAR SIRENS DISCUSS THE EMOTIONALLY RESONANT POST-ROCK OF THEIR POWERFUL NEW LP
By Caleb R. Newton / September 23, 2020
On Stella Mori, which is their first album in seven years, the Salt Lake City, Utah-based post-rock group I Hear Sirens have captured a sonically pristine and emotionally resonant journey into a metaphorical great beyond.
Throughout the group's new record, right up to the powerful crescendo at the very end, the songs soar with an emotionally earnest-sounding series of riffs and rhythms that feel like they guide listeners into a sort of birds-eye view perspective on our lives down here on Earth.
The often somberly proceeding melodies feel like they capture states of emotional tension, like that found in moments where we might grapple with two potential paths of choices or confront a looming chasm between where we are and where we'd like to be. The powerful yet frequently rather peaceful-feeling energy that runs through Stella Mori seems like an opening to honestly assess the breadth of the emotional situation. The songs feel emotionally uneasy, yet secure and subtly triumphant.
The Themes of Stella Mori
"A lot of the inspiration evolved from the personal struggles we were dealing with at the time," the band shares. "I think we all just wanted to create something that captured the emotions we were experiencing. This album feels more like a personal diary than our previous releases. The songs probably take on a different meaning for each of us. That's the great thing about instrumental music. The interpretation can be unique to the listener."
"It was dark times at different moments for each of us," they add, discussing some more specifics. "The loss of a parent, a failing relationship, our own insecurities and mental health issues. There's a sense of sadness with a light at the end of the tunnel sort of vibe to the record."
Some of the broad structures of Stella Mori feel invitingly familiar, and there's never really a sense of total emotional oppression, no matter the consistently rather solemn and contemplative mood.
I Hear Sirens include some richly poignant dynamics atop this foundation. As the extended melodies unfold across the record like a horizon full of storm clouds settling into place, moments like the track "Ad Caelum" deliver particularly striking musical snapshots. There are no lyrics on the record, so it's up to the power of the riffs to tell the whole "story," and the band delivers big time — "Ad Caelum," which appears towards the record's beginning, feels like setting off on a boat towards an overcast horizon, with a steady stream of waves running up against the side of your boat. There's an especially cacophonous and heavy vibe on the track, punctuated by the steady riffs.
"We're all a little fascinated with science and space," the band explains. "The combination of beauty and chaos. An ethereal atmosphere with dark undertones. That's pretty evident on this record — though a lot of it just sort of radiated from our individual personal struggles at that point in time."
It wouldn't be difficult to imagine Stella Mori as some kind of soundtrack for an emotionally grounded movie hinging on making some kind of long journey.
Connecting with the Post-Rock Community
For now, the record is the soundtrack to I Hear Sirens returning to the music creation process.
"It feels amazing to be back in the mix of things with the new album and the recent signings with Post. Recordings and Dunk Records," the band shares. "The vibe is pretty awesome right now with the band. We just recently added a new bass player, Sarita Ford. She's been fantastic! Chemistry is one of the most important things in a band, and we all jive together really well. We're definitely excited about the new record, and things to come in the near future!"
In the time since their debut, self-titled EP — which came out a little over a decade ago at this point — the members of I Hear Sirens are happy to see how connectivity within the post-rock community has progressed.
"It definitely feels like more of a tight knit community than it was when we started out," the group shares. "There was some of that back in 2005. The Silent Ballet was our 'go to' site for post-rock news, reviews and message boards. That was great, but the support for the post-rock community has grown quite a bit since then. It's amazing to see all the blogs, YouTube channels and social media pages promoting the artists in the genre. Not to mention the bands and labels supporting each other. It's fantastic!"
As for their own work, the band looks forward to forging new paths.
"We're happy with the current state of the post-rock community, and how it's evolving. Everyone is doing their thing. It's great to see the progression and successes of our peers," they share. "With our band in particular, we'd like to experiment a little more. Our song writing has matured, but we haven't ventured too far outside the box. That's something we're hoping to explore as we begin writing the next record."
I Hear Sirens Discuss The Emotionally Resonant Post-Rock Of Their Powerful New LP – Captured Howls
I Hear Sirens – Stella Mori (2020)
15/9/2020
Post-rock debut of a pioneer band.

In Related to its predecessors, the year 2020 is quite manageable in terms of post-rock. Nevertheless, the genre always causes positive surprises, one of which comes from a band that presents their new album on Friday. The story is a bit crazy, because after the last sign of life 7 years ago there is now the debut album of the American band I Hear Sirens with the title "Stella Mori". The debut is already met with great interest in this music field.
In the run-up to the event, I Hear Sirens can be seen as a kind of pioneer in post-rock. The band has been in existence since 2006 and has been able to develop a name in the post-genre. In fact, the magazine introduced the band a little closer with their EP "Between Consciousness And Sleep" in 2013. The band then took an extended break until they recorded their debut album in Salt Lake City at the end of January 2020. In July, a record deal with the famous label Dunk! Records. In advance, one can already state that the four of I Hear Sirens still know how to create very emotional soundscapes, even on the debut, the years of music experience come to light.
Eight songs with varied sound art

"Stella Mori"is the band's current debut, which ranks in the realm of modern post-rock. The atmosphere and the experimental degree were screwed on, the songs are much rounder and more sophisticated than to earlier works. I Hear Sirens still understand it almost perfectly to merge guitar arrangements with spherical soundscapes that sound highly emotional and multi-layered. Striking are the multi-textured post-rock arches, which vary dynamically in terms of pace and mentality. The structures are very carefully used, which are driven more and more fieryly to ecstasy. Partly energetic, then again quite thoughtful synthesizers act with the guitar effects, thus manifesting an emotional image into the heart of post-rock fans. The elements from the post area are usually directly in the foreground, but can also be quite extensive. The band sticks to its roots in some titles, from powerful guitar walls to spherical moments, you're offered a lot.
In total, there are 8 songs with varied sound on the
debut. The intro "Orsus" shines alongside ethereal soundscapes with neoclassical aspects, in which piano tones already spread an aura of wonder. The two pieces "In Tenebris" and "Ad Caelum" celebrate very modern post-rock with cinematic imagery, they take the listener into the vastness of the universe to tell a story. From the latter title there is also a very nicely staged video by Kurt Hale. The piece "Burden Of Memory" is very dynamic, in which a mood is gradually built up to the boiling point, including the integration of string arrangements. At the heart of the song and title track of the same name, "Stella Mori", in which I Hear Sirens incorporates all the stops in the music genre and all their years of experience, thus giving the listener direct goosebumps. Even if you miss the innovation a little bit, "Stella Moris"has become another milestone in the history of the four Americans.

Technically absolutely at the highest level, you have the feeling that I Hear Sirens have never taken a break or have completely disappeared from the radar. A post-rock album that holds up the flag of tradition in the genre. It is to be hoped that the band will not hide again for years after such a work, it would be a great pity. Release is this Friday on September 18, 2020.

I Hear Sirens – Stella Mori (2020) (weebly.com)
Stupendous and experienced American band, and their last work is fantastic, full of soft and intense melodies with a dark tone and a fantastic sensitivity with a perfect structure and texture filled with riffs, precise and sophisticated chords.
It really is a very high level band with guaranteed success, congratulations to the members for offering this exquisite collection, I hope you like the material I have compiled, big hug,
Aryon Maiden