Dan Caine is an English ambient/post rock musician, who creates textured, layered guitar melodies that explore a vibrant range of subconscious thought and emotion.
Dan Caine is ambient / post-rock musician from Merseyside, England. Caine uses powerful, layered guitar melodies to create an atmosphere of an intense range of thought and emotion as he explores the depths of the human psyche. His music is a free-flow of subconscious urge and instinct; a deep dive into the unhindered world of the Id. Much like a fine wine, these meditative works expose more and more of their depth with each listen, and like a mood ring, they morph and change to reflect the state of the listener perceiving them. Caine's music is also richly melodic and is layered with vibrant textures, created primarily from his collection of guitars, producing brooding atmospheres and serene sonic landscapes.
​
The Jackson Pollock of ambient post-rock, Caine is a master of breaking music down to its most basic elements, and arranging them in a work of abstract purity. This enables the listener to explore their own connections to the sound and engage with the piece less as a listener, and more as an observer of aural art. His music is broad and guiding, yet flexible and undemanding, allowing the observer a space with which to process their own humanity within it.
​
Dan Caine, born in 1988 in Wirral, England, first picked up the guitar at age 15, inspired by a lot of alternative music, as well as his own father who played the classical guitar. He has had no formal musical training or tutoring, save for being taught a few basic chords from his father. He realised early on that making music was a great way of expressing himself and began recording his experimentations as a hobby. Eventually, in 2013, he published his first album, "Ephemeris", which was a collection of some of his best ambient pieces that he had made of over the previous years. Since then, his music has evolved and has primarily drawn on influences from ambient, post-rock and new-age music.
Discography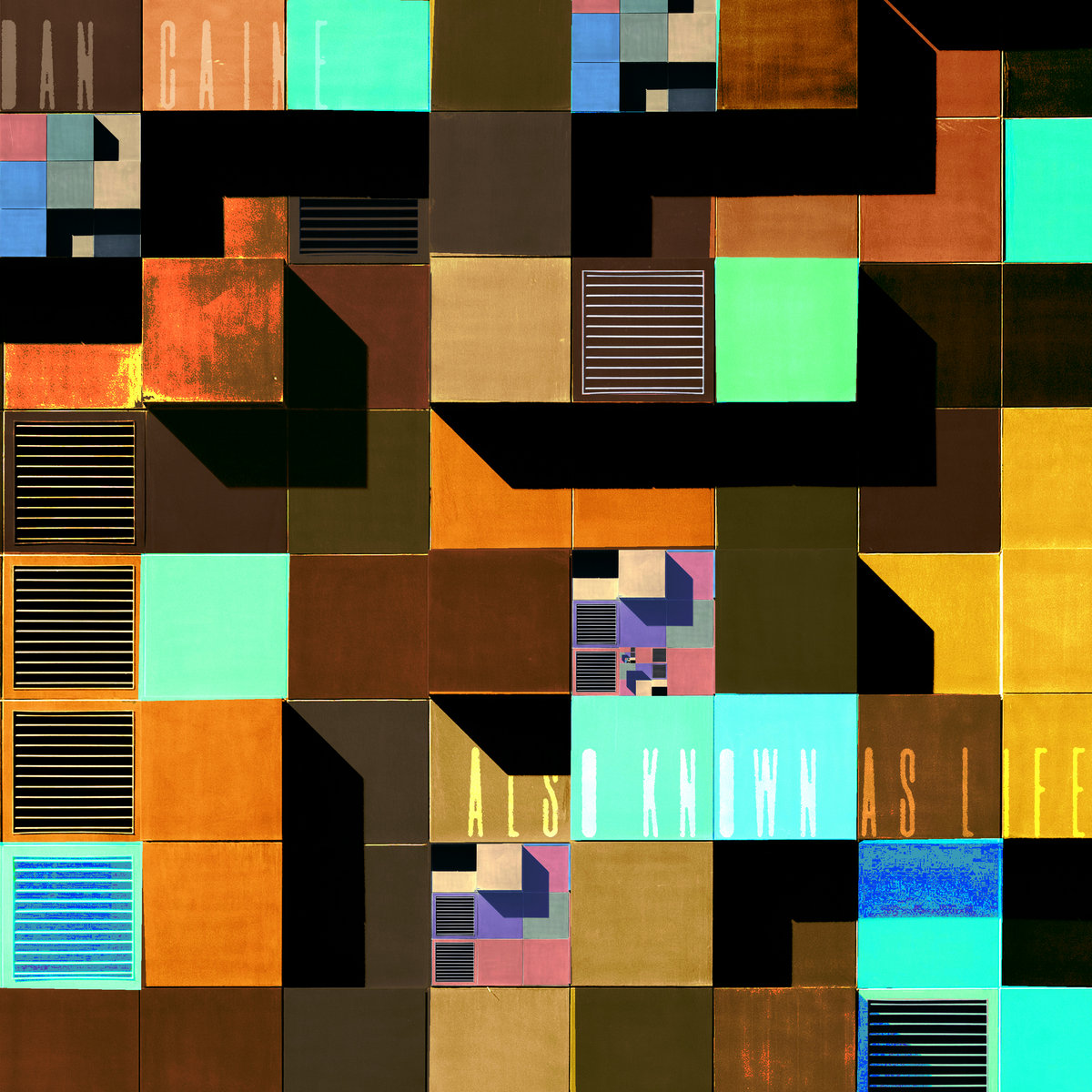 Also Known As Life
RIVERS
CASCADES (REMASTERED)
TRANSITIONS
SOLACE
STILL AWAKE
CONSCIOUS
CAPTURED WHISPERS
TIMELESSNESS
(W/ MUSICFORMESSIER)
CASCADES
EPHEMERIS
NOCTURNE
JOURNEY THROUGH AN OPEN MIND
NEW WORLD
(LUNAR SOL – DAN CAINE & HAILEY ROSE)
TRANSIENCE
AWAKEN
Dan Caine | Music for Inspiration | Official Website
Music | Dan Caine (bandcamp.com)
Albums e singles
Dan Caine (@dancainemusic) • Fotos e vídeos do Instagram
https://www.facebook.com/dancainemusic
Reviews
Dan Caine – Rivers (2020) 11/12/2020 In the river of the Ambient.
For music lovers who want to dive into the weekend in meditative dimensions with the guitar, the new album by Dan Caine is on the heart. Ambient with wide nuances in post-rock offers "Rivers", which has been available for a few days now. The British musician is not a blank sheet here on the magazine. The spherical soundscapes with emotional perfection have with their intensity quite the ambition to go under the skin. These have always been supporting musical columns from the pen of Dan Caine, "Rivers" puts one more level on it in terms of tranquility and balance.
Reviews bei Gezeitenstrom Musik (weebly.com)
ALBUM REVIEW: DAN CAINE – TRANSITIONS
Standard
Some mean bluesy guitar soloing sets a relaxed mood for Dan Caine's latest effort, his new solo record Transitions, out on Fluttery Records.
The soaring solos on opening track "Peripeteia" rise above some picking and steel guitar that will call to your inner redneck. An odd combo of three guitar styles that all work together nicely. Just as well it does work, because there is little else at play here throughout the album, other than some light percussion. In my experience, most solo post-rock acts play all the elements of a full band using the magic of technology. Caine has chosen instead to focus on his key instrument, and to be honest the music doesn't suffer for the lack of bass, drums and keys, but rather is enhanced by the simplicity.
Hailey Rose, Caine's band mate from Lunar Sol, provides some lush vocal harmonies on "Aka'Aka" (Laughter) and "Wolf's Moon". I like that she sings in Hawaiian, rather than English. Not only does it make the singing more exotic, but it also reminds me of Te Reo Māori, the language spoken by the indigenous peoples here in New Zealand [Here's an example of the Māori language for those interested – "Kawea Tātou Ki Ngā Hiwi" by Kerretta]. Rose has a lovely voice, with some ephemeral effects and harmonies making her voice sound simply gorgeous. In fact, for Wolf's Moon" she doesn't even sing lyrics, but uses her voice as an instrument, adding stunning harmonies by cooing and wailing.
"A New Chapter" is my favourite track on this album. It sounds laid back and cheerful, the soundtrack for relaxing in the tropics. The album info Caine sent me uses the term "blissful peace" to describe the track. I could think of no more apt a description.
Transitions is a short, sweet sample of Caine's work, with seven tracks lasting 32 minutes. It is an atmospheric guitar album, and truth be told, Caine's guitar abilities are fantastic. By using different techniques layered atop each other he constructs some brilliant moody tracks that will have you reaching for your air guitar in no time.
---
Dan Caine Links:
Bandcamp: https://dan-caine.bandcamp.com/album/transitions
Website: http://dancainemusic.wixsite.com/music
Facebook: https://www.facebook.com/dancainemusic/
Twitter: https://twitter.com/dancainemusic
Soundcloud: https://soundcloud.com/dan-caine
Youtube: https://www.youtube.com/channel/UCxQ7TsRkbZYYvnmaKWueRrg
Label: http://www.flutteryrecords.com/
Lunar Sol (Side project with Hailey Rose): http://www.lunarsolband.com/
Joseph James
Album Review: Dan Caine – Transitions | Will Not Fade
Stupendous English guitarist, his melodies are smooth, well-structured, creative, detailed in tune with precise chords and an odd cadence that transcends sensitivity, his magnificent collection brightens up the most refined of the genre, with atmospheric soundscapes that lead us to meditation and to contemplate the wonders that surround us.
Beautiful work Dan.
Aryon Maiden