Prog Post Space Rock Band from Barcelona. Four years after its fifth album BACK TO EARTH (Aloud Music 2015), EXXASENS self-publishes REVOLUTION.
Pre-order at exxasens.bandcamp.com
PRE-ORDER FOR EXXASENS FIRST ALBUM, POLARIS – EXXARECORDS
Not having a defined music style is certainly the main appeal of EXXASENS proposal. The EXXASENS universe is full of sound landscapes which take the listener to a rich world of beautiful and powerful melodies. This could be the homeland of post-rock bands such as Mogwai or Explosions in the Sky, a place full of nice melodies with strong guitar atmospheres.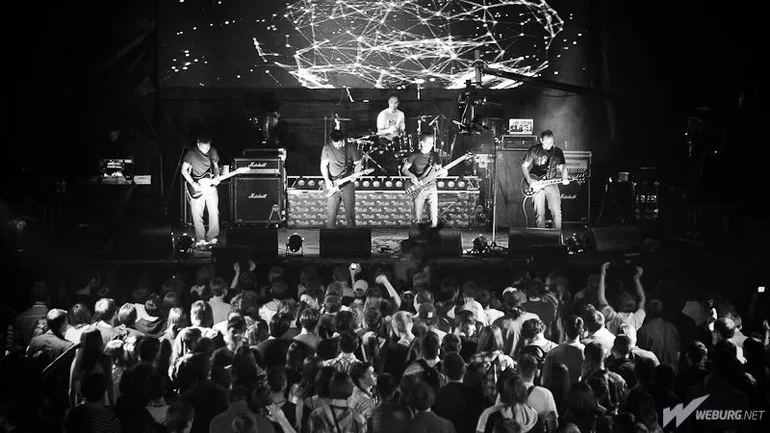 BIO
EXXASENS, project founded in 2008 by Jordi Ruiz and consolidated as a band since 2011, it could be considered an instrumental rock or post-rock band, although style is close to progressive, post-metal and even cosmic-rock or shoegaze.
The EXXASENS sound could be defined as a multistage mix, where guitars with long echoes, spatial syn- thesizers and strong and well-defined rhythmic bases predominate. In it, infuences are recognized ranging from Pink Floyd, U2 or The Cure through instrumental bands such as Explosions in the Sky or Mogwai.
Since consolidation as a band in 2011, he has performed numerous concerts, sharing the stage with im- portant bands within the genre such as Toundra (Spain), Maybeshewill (UK), 65daysofstatic (UK), Tides of Nebula (Poland), Sleepmakeswaves (Australia), Alright the Captain (UK), I'm waiting for your last summer (Russia) or The best Pessimist (Ukraine).
The powerful live show supported by a brilliant multmedia part that enriches each show even more, has allowed it to be part of some of the most prestigious European festivals, Astral Fest (Moscow, St. Peters- burg), AMFest (Barcelona, Spain), Dunk! festival (Belgium), Festival Cruïlla (Barcelona), Primavera Sound (Barcelona), Bilbao BBK Live (Bilbao), ProgPower (Baarlo NL), Arctangent (Bristol, UK), as well as touring Europe and UK on a couple of times.
In November 2019 and after 4 years of inactivity, it is presented with a new proposal called REVOLUTION.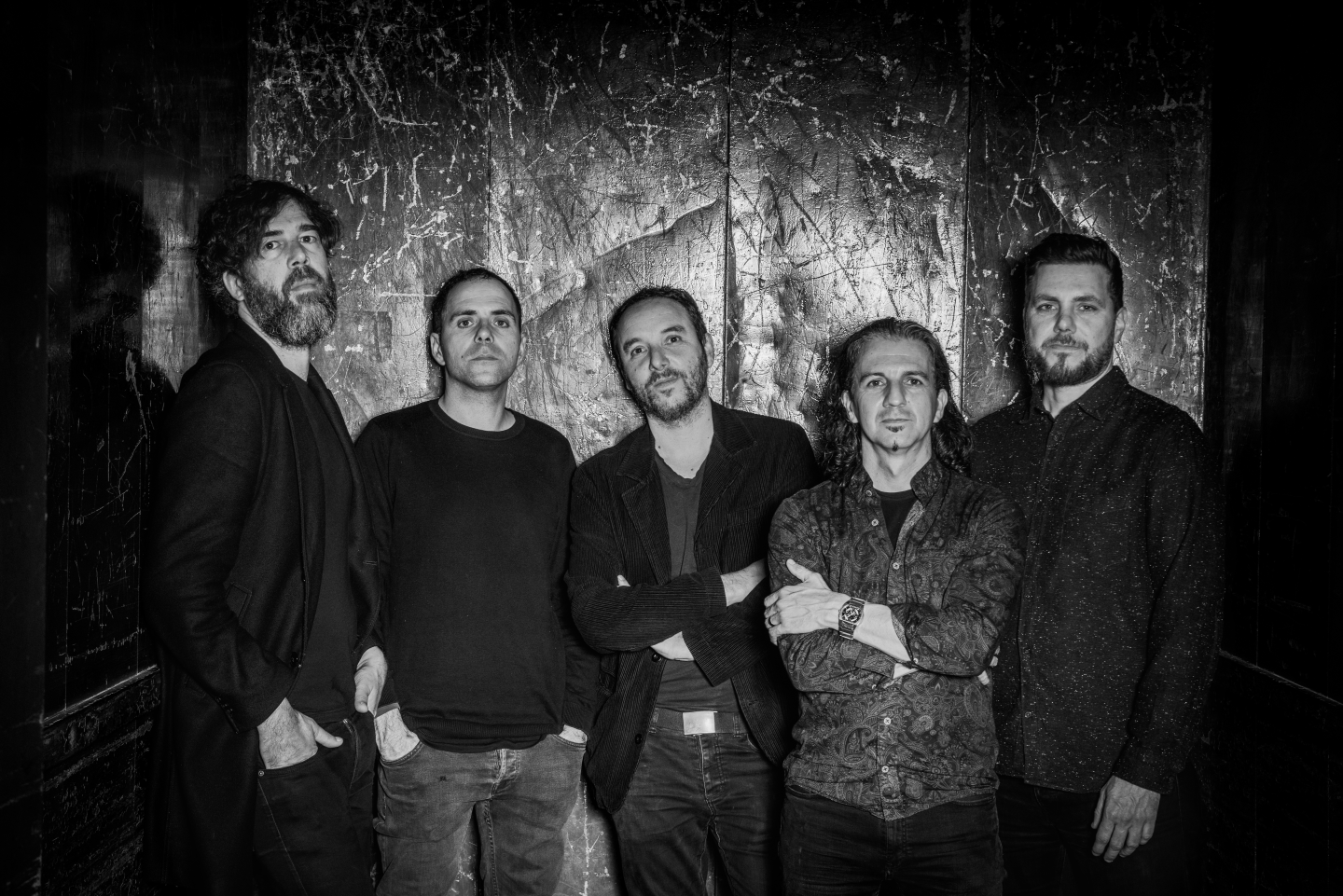 INFLUENCES
You will like if you listen: Mogwai, Caspian, Maybeshewill, Explosions in the Sky, This will destroy you, If These trees could talk, God Is an Astronaut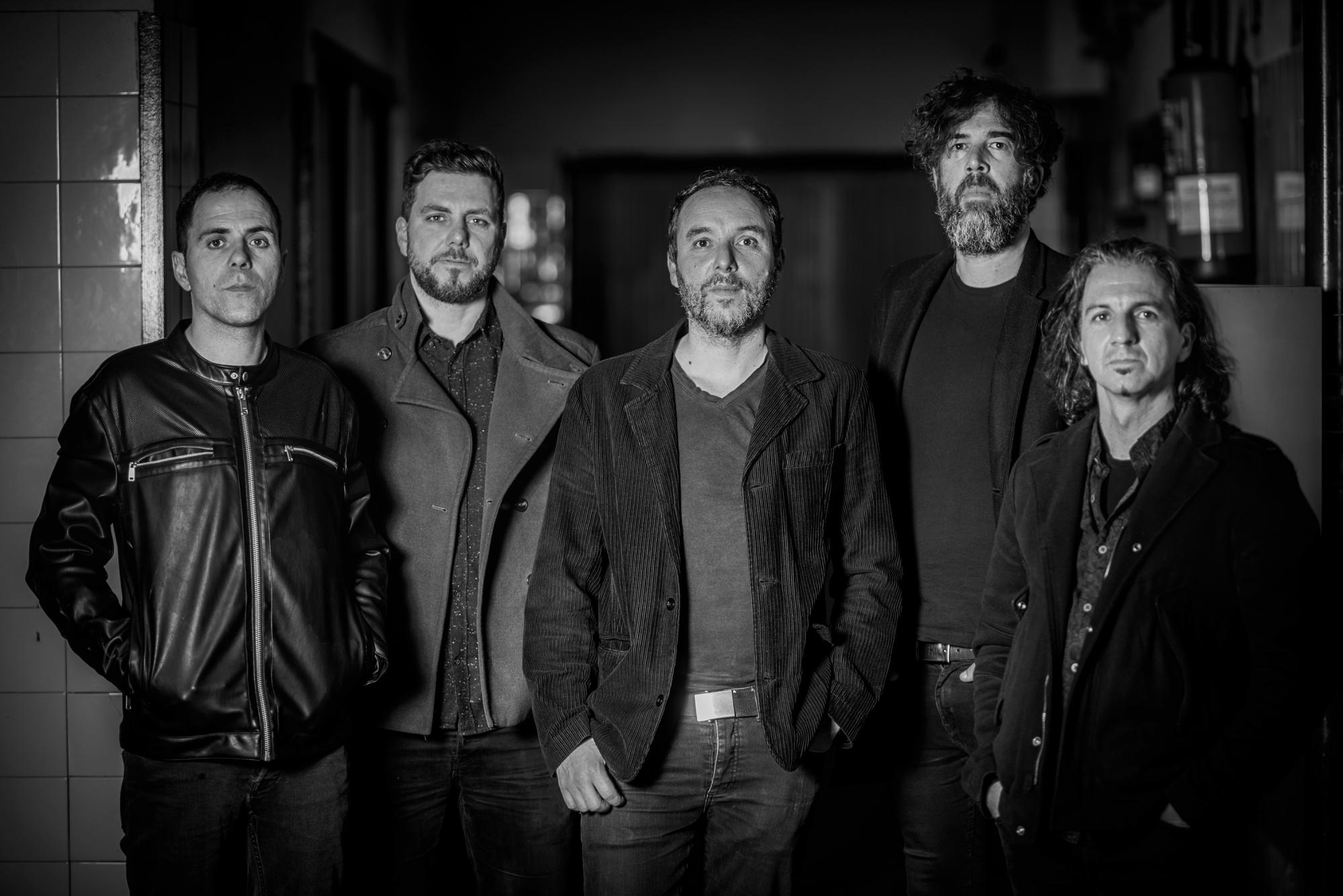 MEMBERS
Drums – Oriol Planells
Bass – Cesc Céspedes
Guitar – Carles Sucarrats
Guitar & Progs – Jordi Ruiz
Keys – Sergio Ledesma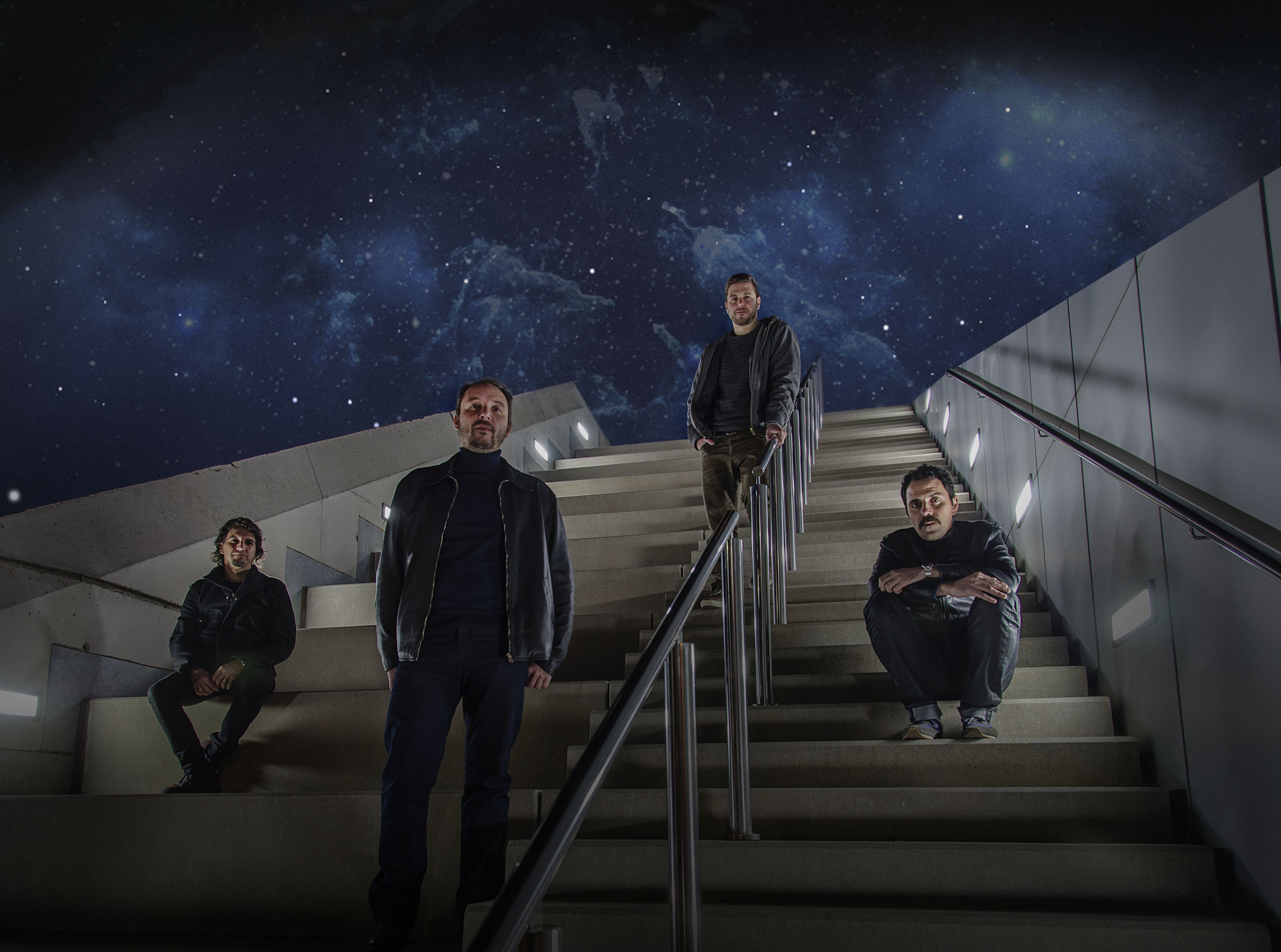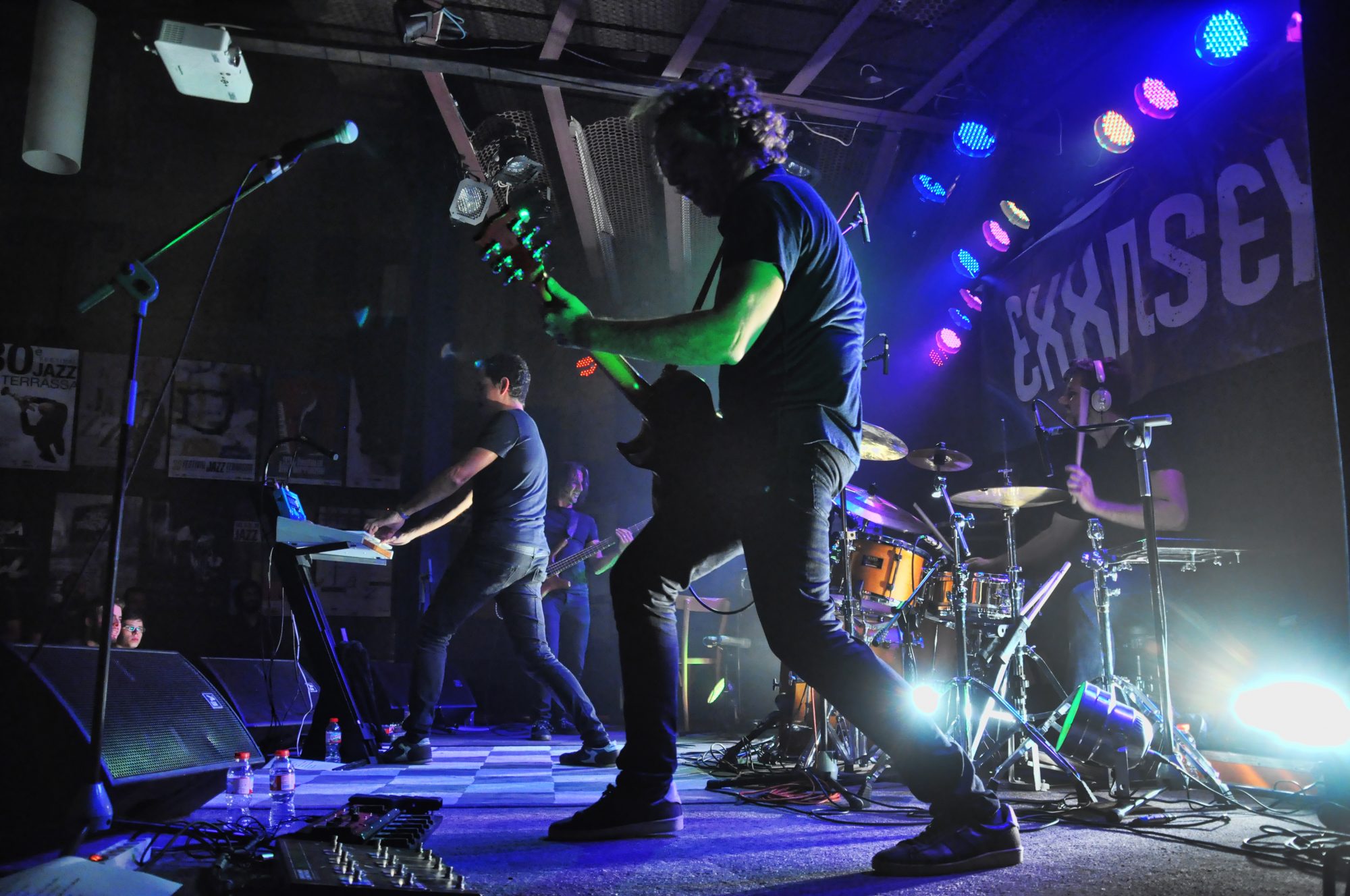 Discography
POLARIS XXI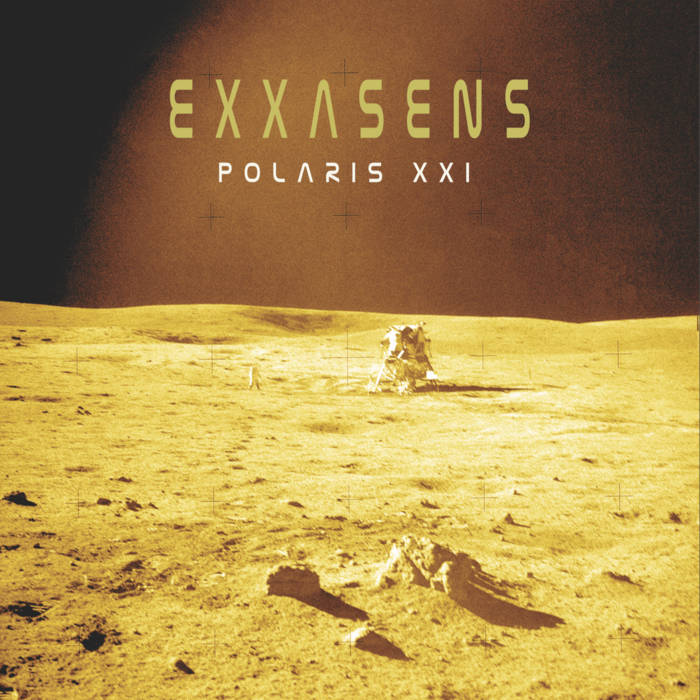 1.POLARIS 04:39
2.YOUR DREAMS ARE MY DREAMS 03:46
3.BLUESPACE 04:13
4.GAMMA CHANNEL 06:16
5.SPIDERS ON THE MOON 05:02
6.FASTER THAN SPEED OF SOUND 04:15
7.MILK STARS 05:02
8.STORMS 04:49
9.MELANCOLIE 04:50
10.EXXASENS 04:03
about
After 12 years since its first release by Belgian Label Consouling Sounds, EXXASENS firts album is reissued next 19th February in an special vinyl edition whose includes all songs re-mixed and remastered by Jaume Garcia at Outside Studios.
credits
releases February 21, 2021
All Music created, recorded and produced By EXXASENS At EXXA-STUDIOS (May 2007 to May 2008)
Remixed and remastered at Outside Studios (November to December 2020) by Jaume Garcia
REVOLUTION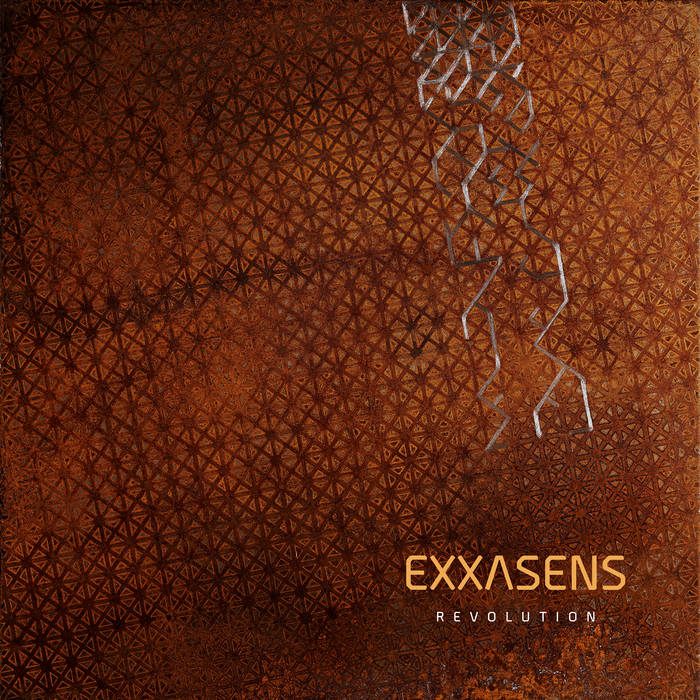 1.MASSACHUSETTS 06:23
2.A SPACE ODYSSEY 04:38
3.TWENTY ONE YEARS AND ONE DAY 02:49
4.REVOLUTION 05:15
5.WHY NOT? 03:37
6.BYE BYE MOSCOW 02:49
7.VEGA 04:20
8.EDEN 04:28
9.DREAM IS OVER 05:17
10.ANOTHER SPACE ODYSSEY 04:30
11.INSIDE MY BRAIN 03:37
12.SINCE I MET YOU 04:20
13.DEN'S PLACE* 04:24
14.DREAMS ARE OVER 05:20
15.AUTUMN STORMS 04:25
16.AIR 03:25
about
After four years since last album, EXXASENS comes back to the production and composition roots, releasing an entirely DIY album which introduces new elements in EXXASENS universe as lyrics and synths.
This is a kind of revolution for an artist who has been working in this instrumental project for twelve years. Now is more than instrumental, now is prog, metal, pop, rock and even shoegaze!
credits
released November 19, 2019
All Music By Jordi Ruiz
Recorded, Mixed, Produced & Mastered by EXXASENS At
EXXA-STUDIOS (May 2018 to May 2019)
Art Direction & Design By Sergio Garruta
Oxidation Art (Rust Painting St 57) By Andre Mercier (amer-art.com)
Booking & Management: exxasens@gmail.com
exxasens.bandcamp.com
http://www.exxasens.com
Back to Earth
1.Supernova 06:44
2.My hands are planets 03:43
3.Hugeness 06:10
4.Oniria's interlude 00:51
5.Your dreams are my dreams 03:07
6.Bright side of the moon 08:08
7.Saturn 03:52
8.Back to Earth 06:23
about
EXXASENS comes back to Earth after a eight-year space travel and 4 DiY albums, including the acclaimed ELEVEN MILES (Aloud Music LTD 2011) and SATELLITES (Aloud Music LTD 2013) and one compilation (2007-2014, Ricco Label, Japan). In this period, EXXASENS has evolved from a one-man solo project (Jordi Ruiz) to a fully-fledged band.
Jordi Ruiz (guitars/programming), Sergio Ledesma (synths/keys), Cesc Cespedes (bass) and Oriol Planells (drums) have recorded the last EXXASENS' album at Siete Barbas Studios (Barcelona). Containing 8 inspiring songs, BACK TO EARTH offers the band's renewed vision of instrumental music which introduces choirs, stratospheric guitar solos, electronic groove and even a sung song. The first album single "My hands are planets" is now released with a new video which is the sequel of the remarkable "Rocket to the sky" from the previous album (currently with more than 50.000 visits online).
The powerful and rich multimedia live show delivered by EXXASENS has brought the band to play in some of the most important European stages such as Primavera Sound (Spain, 2015), Dunk! Fest (Belgium, 2014), ProgPower Europe (Netherlands, 2015) or Astral Fest (Russia, 2011, 2013).
EXXASENS' new album, BACK TO EARTH, will be released in September 7th 2015 by Aloud Music Ltd in Europe, by Ricco Label in Asia (Japan, Taiwan, Indonesia), and by Rock-House in Russia. News about pre-order and editions will be revealed soon
credits
released September 7, 2015
All music written by EXXASENS
Recorded:
ALL GUITARS AND SYNTHS RECORDED AT EXXA-STUDIOS BY JORDI RUIZ
DRUMS, BASS AND LYRICS RECORDED AT Siete Barbas Studio BY DANIEL GIL
Mixed and Produced:
JORDI RUIZ AND DANIEL GIL (November 2014 to April 2015)
Mastering:
ULTRAMARINOS BARCELONA BY VICTOR GARCIA (May 2015)
GUITARS & EXTRA SYNTHS BY JORDI RUIZ
BASS BY CESC CESPEDES & DIDGERIDOO IN BRIGHT SIDE OF THE MOON
DRUMS BY ORIOL PLANELLS
KEYBOARDS & SYNTHS BY SERGIO LEDESMA & CHORUS IN SUPERNOVA AND HUGENESS
LYRICS IN SATURN BY MIGUEL ANGEL ABRIL HIDALGO
GUITAR SOLO IN BRIGHT SIDE OF THE MOON BY MAGNUS LERVIK
ART DIRECTION & design at DOSS, Grafica Creativa by ORIOL PLANELLS
ARTWORK BY JAVIER JALoN, enjalonate.blogspot.com.es
I would like to thank all the people contributed their work to this album, Sergio Picon, Daniel Gil, Miguel Angel Abril, Magnus Lervik, JAVI Jalon, MARC DURAN, CARLES LEDESMA, Diego Olmo, SERGIO GARRUTA, MIQUEL BORDOY and all the family, friends, ALOUD CREW, fans and bands that have supported the project
http://www.exxasens.com
exxasens@gmail.com
EXXASENS.BANDCAMP.COM/BACKTOEARTH
http://www.aloudmusic.com
aloudmusic@gmail.com
SATELLITES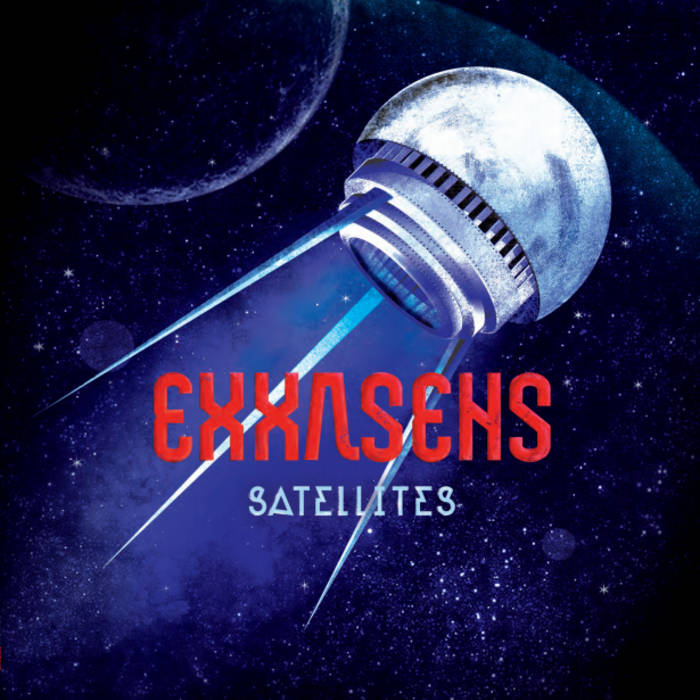 1.THE LAUNCHING 01:47
2.ROCKET TO THE SKY 03:11
3.MASS OF PLUTO 06:07
4.SATELLITES 11:01
5.SPUTNIK 05:06
6.ARIDA 04:34
7.LAST SONG OVER THE HORIZON 04:24
8.FALLING 06:18
credits
released October 15, 2013
Recorded & Produced
at EXXA-STUDIOS SANT ANDREU (BARCELONA) by EXXASENS
Mixed and Produced
at NOV25-STUDIOS (SANT ANDREU, EXXA-STUDIOS (GRACIA) &
Whatabout Studio (HOSPITALET) by EXXASENS AND SERGIO PICON
Mastering
at ULTRAMARINOS COSTA BRAVA (SANT FELIU DE GUIXOLS) by
Victor Garcia
–
Bass by Cesc CESpedes on all songs except Arida & The Falling
Synths on Arida & Satellites by Sergio Ledesma
ARTWORK, URSSULA FONT & design by Oriol Planells at DOSS, Grafica Creativa (WWW.doss.cat)
ELEVEN MILES
1.SCIENCE WILL SAVE US 04:48
2.HELIOS 04:24
3.CONSTELLATION 04:16
4.ELEVEN MILES 05:52
5.BAIKONUR 04:58
6.ECLIPSE 04:14
7.RISE UP 04:21
8.NEBULA SEVEN 05:10
9.CASIOPEA 04:55
10.WHITE DARKNESS 05:22
11.VIENTOS DEL NORTE (free) 04:40
about
ELEVEN MILES FROM EARTH TO THE SKY!!
credits
released September 11, 2011
EXXASENS
BEYOND THE UNIVERSE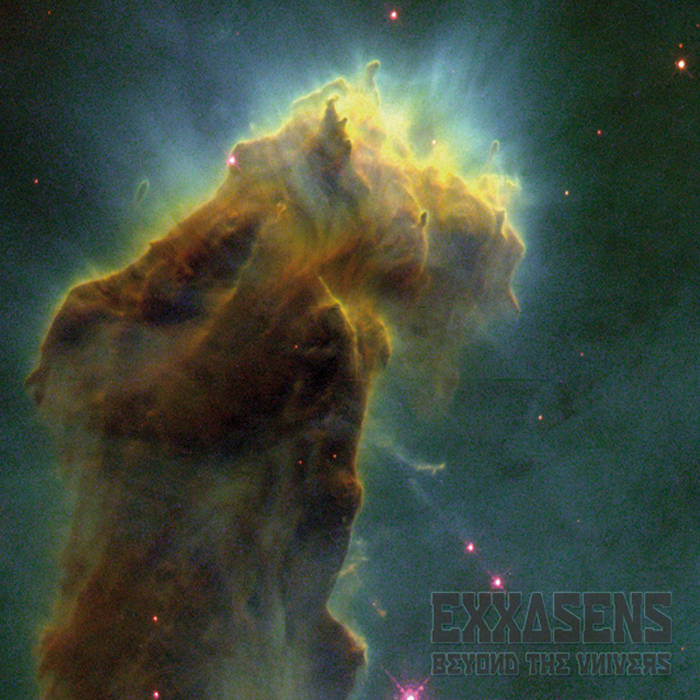 1.SKY IN RED 04:18
2.SIGNALS FROM OUTER SPACE 04:02
3.LOST IN THE SPACE 04:17
4.¿POR QUE ME LLAMAS A ESTAS HORAS? 03:13
5.STARS IN THE DESERT 04:59
6.POLARIS 04:11
7.GRAY 01:14
8.ABSOLUTE INFINITE 03:56
9.A SINGULAR DEPLOY 04:37
10.COPERNICUS 05:17
11.SPIDERS ON THE MOON 04:57
12.BOOLEAN 04:43
13.STELLAR 03:47
credits
released August 27, 2009

POLARIS
1.POLARIS 04:10
2.YOUR DREAMS ARE MY DREAMS 04:00
3.BLUESPACE 03:59
4.SPIDERS ON THE MOON 04:47
5.FASTER THAN SPEED OF LIGHT 03:59
6.MILK STARS 04:58
7.GAMMA CHANNEL 06:14
8.STORMS 04:49
9.MELANCOLIE 04:25
10.EXXASENS 03:40
11.NEVER LET ME DOWN 04:42
credits
released May 17, 2008
LIGHT OF THE DAY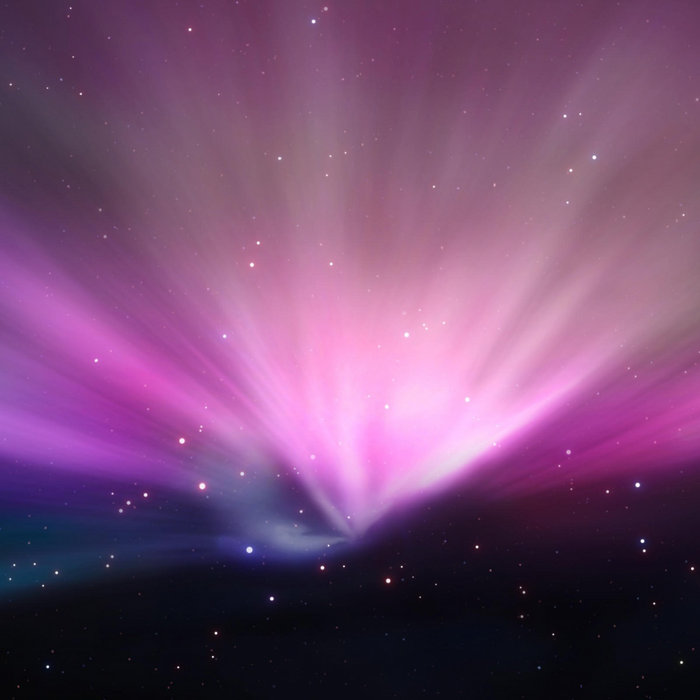 This is an special track composed as a part of the IFCO (Photonics Science Institut) contest. Lyrics has been composed by Simon Immerzel and their partners and EXXASENS has adapted these lyrics to the song structure.
lyrics
The first light appears when the dawn breaks.
As the day clears the past still aches.
In the brightness of the day
I believe now I can hear
The sound of my name
That makes me stay here
the red disk keeps turning
while I listen to that song
And the memories are still blurring
Now, everybody's gone.
And when shadows start growing
I realize after so long
It's so dark
I can't be free
And I go back where I belong.
The sound of my name
That makes me stay here
the red disk keeps turning
while I listen to that song
And the memories are still blurring
Now, everybody's gone.
credits
released September 28, 2012
Music: EXXASENS
Lyrics: Simon Immerzel
Drums: Toni Pinyol
Bass: Cesc Cespedes
Guitars and Synts: Jordi Ruiz
Vocals: Angelica Sanchez, Miguel Angel Abril
Jamais Vu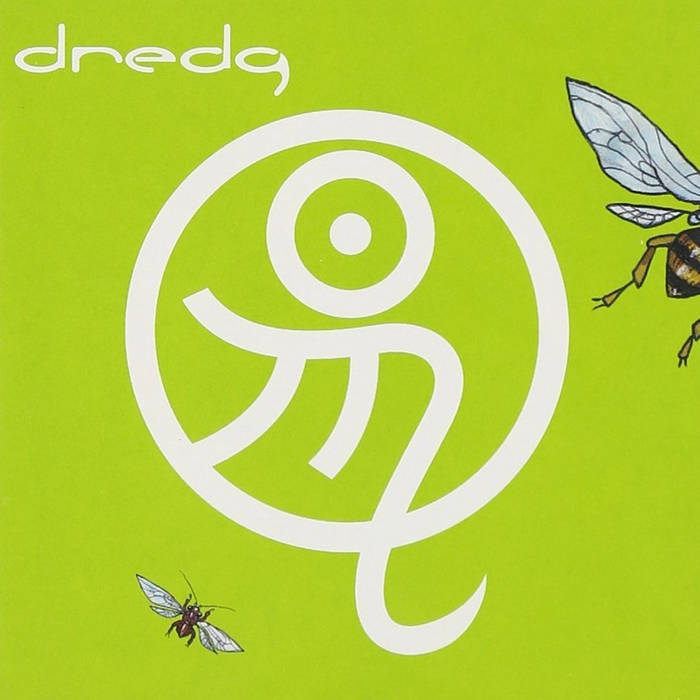 LIVE AT APOLO​[​2] 2012
1.spiders on the moon 04:47
2.science will save us 05:19
3.your dreams are my dreams 04:14
4.constellation 04:14
5.sky in red 04:21
6.eleven miles 05:53
7.eclipse 04:18
8.casiopea 04:50
9.stars in the desert 04:41
10.prometeo desencadenado 06:16
11.polaris 04:21
about
LIVE AT APOLO[2] BARCELONA
credits
released November 11, 2012
Toni Pinyol – Drums
Cesc Cespedes – Bass
Jose Luis Fernandez – Guitars
Miguel Cerezuela – Guitars
Jordi Ruiz – Programming and Guitars
Sergio Ledesma – Keyboards and Synths
Sergio Picon – Audio Engineer
Sergio Garruta – Visuals
Photo by Carles Llacer
Back To Earth (7Barbas Sessions)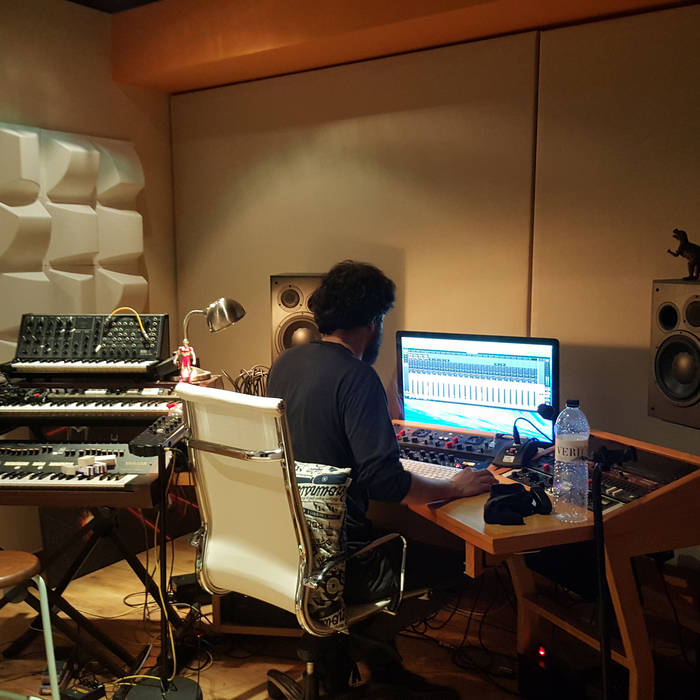 Music | EXXASENS (bandcamp.com)
Review
Exxasens reach their most musically diverse point with Revolution, all while not sacrificing any of their classic space oriented sound.
Release date: November 19, 2019 | Independent | Facebook | Bandcamp
Hailing from Barcelona, Spain, Exxasens started out roughly twelve years ago as a post-metal/post-rock band. Across their body of work, they have continued to refine their sound, aiming to encapsulate soundscapes from space on top of everything. Some four years after their latest release comes Revolution. It is the band's sixth full-length record and it is basically exactly that – a revolution. While simplifying things, they have diversified their palette of influences, with no sacrifices being made in terms of overall vibes.
Revolution features a fairly uniform blend of progressive rock, post-rock, shoegaze, dream pop and space rock. Of course, it would come rather naturally to blend all of these together, if you're mixing various genres. But what is really nice, is the cohesiveness and organic flow with which all of it is put together. While most of the songs stick to their respective corners, some stir more of these elements together. Personally, I preferred the older material, but I always welcome a calculated risk which strongly shifts an established sound; that is, if it is properly done. I'm happy that this is the case here.
The album has a fluid flow, moving seamlessly from one song to the other. The production value, while not markedly better than before, facilitates said flow and keeps everything in its place clearly and nicely. Songs like "Massachusetts", "Revolution", "Autumn Storm", and "Air" hearken to older material, managing to keep things fresh alike. None of the songs insist on one particular stylistic rendering. Rather, each features a little bit from another area, emphasizing the aforementioned diversity. These are also the more rock/metal oriented songs present.
The more softer side of the record can be found in the rest of the songs. "Twenty One Years and a Day", "A Space Odyssey", "Dreams are Over" and even "Eden's Place" are comprised of a blend of space rock and shoegaze, with dream pop sprinkles on top. These songs introduce us to a side of Exxasens that has never been seen before, and I must admit – it works quite well within the context of the album. Songs like "Bye Bye Moscow", "Inside My Brain" and "Since I Met You" bridge the stylistic gap between the aforementioned and the heavier ones. These tracks are rooted more in post rock and shoegaze, with variable proportions of each coursing through them.
Exxasens may not be reinventing anything with Revolution, but they made a bold move with this shift in tonalities. Such bold moves are rarely done by bands, especially when they have several albums behind them. Even more rarely do such gambles pay off for the bands. Exxasens prove that with a forward thinking mindset and good taste, it is not only possible to do so, but achieve something authentic in the process. All I can say is that I'm looking forward to more from these guys.
Exxasens – "Revolution"
Consecrated band from Barcelona, its fusion of styles is exquisite and brings us the best of Post metal with a refinement of jazz fusion, with well-structured and elaborate melodies; riffs, precise and vigorous chords and a guiding beat in time and against time. The stoning and creativity is remarkable since the first album, remaining true to its origins, and to the ecstatic vigor of its performances. Great Band, I hope you like this compilation, hug everyone. Aryon Maiden