Zammorian by Bucharest, Romania is a post-psychedelic / progressive post-rock group that creates music, visuals and stories.
"Zammorian is a sextet of creators with distinct multimedia endeavours, whose musical compositions are complemented by and derived from original narratives and complex visual structures. They put forward, conceptually and expressively, the initiation of a new creative genre through the post-psychedelic universe. The Zammorian live sessions are immersive experiences that take the audience to new places and introspective states. Their sound is defined by an ample orchestration with post-rock, progressive and experimental influences, albeit with a distinct color that makes it hard to pinpoint."
— Z/K
Biography
Zammorian is a post-psychedelic / progressive post-rock collective that creates music, visuals and stories. It was founded by a group of Romanian artists and designers in late 2014. Their music is instrumental, cinematic with progressive and electronic influences. Underneath the compositions lie mythos throughout short stories and narrative arcs, a distinct visual language and symbolism. These are revealed in time, sometimes through posters and live visuals. The entire story will be released as a novel. The immersive shows are accompanied by a set of abstract live visuals, generated by Awkwarizmi, the VJ artist of the group, based on the story and the music.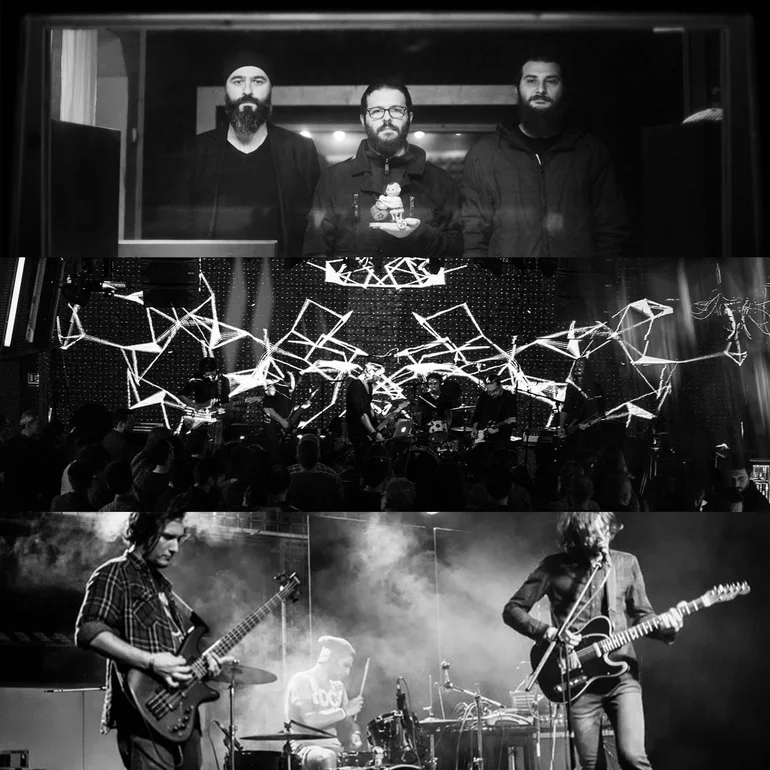 Shapes
The last days in solitude
Shapes is the concluding piece of the Batbayar set from The Theory of Absence [Pt. I]. The story tells of a young man that has to undergo a coming-of-age trial. This rite of passage requires him to travel the vast wastelands of the planet Wolf and, in that solitude, discover a language that's hidden in the stars. Only by deciphering this code can he map his way back home. However, after many a days, with barely any life left in him, a secret is revealed by an unseen presence, leading Batbayar to possessing much more than a map home, but one to a new future for humanity.
You can listen to the Batbayar set in its entirety on YouTube, Spotify, iTunes, Bandcamp and other streaming platforms.
Discography
The Theory of Absence [Pt. I]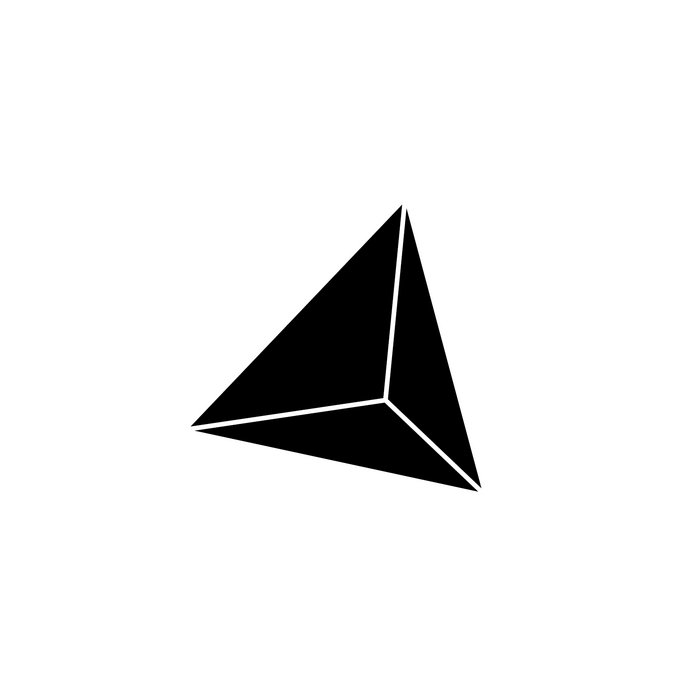 1.Nebula Pass 15:28
2.Dissonance 01:25
3.Awakening 03:48
4.Before 03:25
5.A Presence 03:32
6.From Above 04:19
7.Descending 03:01
8.Deliver 04:52
9.Thought 4 03:29
10.Shapes 07:04
11.Precession 09:32
about
The Theory of Absence [Pt. I] is the first half of a double concept album that illustrates chapters from the Zammorian narrative universe. The stories are centuries apart and they tell of moments in the lives of characters whom, unknowingly, fundamentally impact the evolution of the human species, revealing, in their journeys, clues to its place in the bigger picture.
credits
released May 10, 2019
Awakening — Live at the Z​/​K Studio, August 2018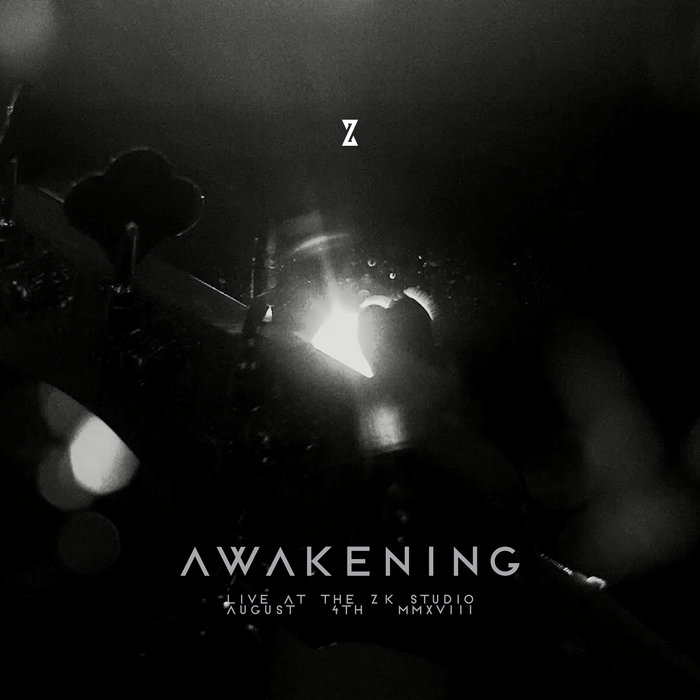 Awakening— part of The Dark Side Paradox segment of the Theory of Absence — filmed as performed live at the Zazen/Kraftmark studio on August 4th 2018 — visuals by Awkwarizmi.
Full video here: http://www.youtube.com/watch?v=IL8akPHsHmM
credits
released December 10, 2018
Music © 2018 Zammorian.
http://www.zammorian.com
Produced and released by Zazen/Kraftmark.
The Great Escape [Single —The Theory of Absence Pt. II]
The Great Escape is the first release off The Theory of Absence — Pt. II. It is the last track on the segment "The 7th".
credits
released November 16, 2018
Music © 2018 Zammorian.
http://www.zammorian.com
Produced and released by Zazen/Kraftmark.
http://www.zazenkraftmark.com
INTERVIEW WITH ZAMMORIAN
"Many people are baffled by the fact that we have four guitarists, but the fact that there are four diverse tones and four distinct playing styles working together to create a complex texture really exemplifies this mantra of complementarity."
by Miruna VitriolJune 11, 20191045 Views
Hello and welcome amongst the writings of Din Intunerec. Who are Zammorian, what is the origin of the name and what does it want to transmit to the public?
Zammorian: Cheers! First of all, thank you for this opportunity to have a talk. We greatly appreciate what Din Întunerec is doing for the Romanian underground scene. Zammorian is best defined as being more than the sum of its parts. We don't put emphasis on the individuals that make it up because, for us, it's a cohesive entity. We can say that we are designers, architects and artists that came together to create together. The name refers to something that will be revealed in our stories, so we can't spoil its origin and meaning yet.
Not so long ago you have released your first album; how was this release received by the public?
The album was mostly well received by the general public. It was long overdue, since the compositions themselves were written back in 2015-2016. Quite a few people looked forward to it since they could only hear us live and in some snippets online. The music is now accompanied by the written stories it illustrates and this gives a new dimension to the songs. People can now see the narrative context and read about the things behind the music. The story is currently available only in electronic format inside the glass vials that house the physical copy of the album.
Besides the story of Zammorian, we as well as your public would like to know the story behind the new merchandise that will be sold at your upcoming shows. Tell us how you started the collaboration with the one(s) responsible for the visual part of the band and what do the projections during your shows want to transmit to the audience.
Everything about Zammorian is done in-house. That house being Zazen/Kraftmark – our own creative label. Our visual style, the custom typeface and all of that, as well as the recording, mixing and mastering is done by us at Z/K. We see our works and our working style akin to alchemy. Therefore, the charts, posters and packaging of the album and merch refer to an esoteric laboratory or apothecary. Hence the glass vials and the cryptex.
On the live projections that accompany and complete our live shows the mastermind is Awkwarizmi. She keeps quite a low profile. The visuals are generated live, by the music itself on the basis of algorithms and elements designed by her and us. We aim to create an immersive experience for the audience.
Who are Zammorian's band members and with what do they occupy their free time?
Well, as we've said earlier, we tend to keep a low profile, individually. There are six of us, but we aim to be perceived as one entity. The parts complement each other. Many people are baffled by the fact that we have four guitarists, but the fact that there are four diverse tones and four distinct playing styles working together to create a complex texture really exemplifies this mantra of complementarity.
In the rest of our time we enjoy attending other concerts, discovering new bands, especially from the emerging Romanian scene. We feel that's quite a lot happening in terms of music in our country and that's exciting. We also enjoy a good glass of wine or scotch.
How does a Zammorian track take shape? Who gives the start?
Rarely the same way. Sometimes we follow a story we write and look to illustrate moods or scenes and a narrative structure. Other times we might jam on a theme that one of us proposes during our studio sessions and then develop the story it hints at and give it shape. Sometimes we experiment with soundscapes and samples or other instruments, such as Tibetan bowls. There's a lot of music tucked in the studio drawers that we have yet to complete. Probably enough material for the next 2 or 3 albums. The hard part is finding the time to get through them.
Why does someone absolutely have to see Zammorian live?
It is a complete experience. People keep coming back to see our shows to get more of that. Someone once called our concert rig "the goosebumps machine".
In two days, you will release your new album in Brasov at Rockstadt, more precisely on the 13th of June! What are your expectations from this event?
This one is quite a milestone for us since it's the first concert we're performing outside of Bucharest. We look forward to this chance to present our music and the entire Zammorian experience to a completely new audience. We hope as many as possible will come get a taste of it.
Who do you dream of sharing the stage with in the near future?
This year marked the first concerts where we shared the stage with other bands. It was a terrific experience and we got the chance to meet some really cool people. We usually aim for our concerts as standalone shows but love the opportunity to play with others. On the local scene we dream to one day gather-up with all the post rock & post metal groups such as Am Fost La Munte Și Mi-a Plăcut, Alternativ Quartet, Fluturi pe Asfalt, Valerinne, Semn and others. We would like to create an all-Romanian showcase of this genre, taking it out on an international tour promoting this scene. We also think that our show would work very well in tandem with the ones put forth by Golan and we'd love the chance to play with them.
From the international scene there are quite a few. As we said before, each of us, being so different, have our own musical heroes; from Nils Frahm and Olafur Arnalds to Thom Yorke, from Russian Circles and Neurosis to Mogwai, Tuber and Godspeed You! Black Emperor. On a metaphysical level there's Pink Floyd but I guess that ship has sailed. It would be amazing to share the stage with Tool at some point.
Thank you for the interview.
Is there anything you'd like to tell the fans?
Thank you again for having us! We're looking forward to seeing them at our next shows and we encourage attendance at concerts in general. There are a lot of great bands and great music out here. It means the world to us, the musicians, seeing you there. As for Zammorian, we have a lot of things prepared for this year so, stay tuned.
Interview made by Vitriol & Arhicon.
pictures: Anca Coleasa.
Interview with Zammorian – Din Intunerec
ZAMMORIAN- THE THEORY OF ABSENCE – ALBUM RELEASE
@Control Clubby Miruna VitriolMay 17, 20191341 Views
" DISSONANCE AWAKE BEFORE A PRESENCE
FROM ABOVE DESCENDING, DELIVER SHAPES
IONA SEQUENCE THE GREAT ESCAPE, PROCESSION THEIR RITUALS "
I had the pleasure to witness a magnificent show last Friday night in one of my favourite places in Bucharest, Control Club. Zammorian released their album "THE THEORY OF ABSENCE" in an almost "two hours of sound delightness" show, a post- psychedelic trip to the unknown. I saw this band twice so far and I can say that every time I was speechless after the show.
Friday night was nothing different; even better actually. As they presented it, this album is a journey through the Universe; the show consisted of a very nice series of visuals that is always a part of their performances.
I will also add that their merch was pretty unique and spectacular, not something you will see very often. And maybe that's why I like Zammorian…because they are original, their music makes you close your eyes and dream about the sky, the stars or a parallel Universe. Usually I am a skeptic when it comes to the bands from our country, but definitely, Zammorian is one of the few Romanian bands of which our underground metal scene can be proud of even beyond our borders.
Sometimes, but lately kind of often, I don't find myself feeling very cozy at gigs, but last Friday I actually did. I am sorry for those who missed it, but I hope these guys will reach your cities as well !
Until next time !
photos: Valentin Diaconescu .
Zammorian- THE THEORY OF ABSENCE – album release – Din Intunerec
http://www.instagram.com/zammorian
Music | Zammorian (bandcamp.com)
Brilliant Romanian band, their melodies are very well structured, with a fantastic creativity and cadence, bringing their origins and traditions into the melody that takes us to the edge of sensitivity in search of the unknown.
I was amazed to taste their melodies, guaranteed success, congratulations for the beautiful work, I hope you like this compilation, big hug to the band.
Aryon Maiden