Adelaide, Australia based Post-Rockers IIAH have their new album Terra up for streaming & sharing via WherePostrockDwells!
Formed in 2013, iiah consists of Tim Day (Vocals, Keys, Guitars), Ben Twartz (Guitar), Nick Rivett (Guitar), Aaron Fuller (Bass) and Matthew Stedman (Drums). Their brand of cinematic post rock blends ambient moods with driving guitars and soaring vocals, informed by the diverse musical and artistic backgrounds of the members.
After the launch of their self-titled EP in 2015, the band followed up with their debut album Distances in 2017 which received significant attention and interest throughout the post- rock community and lead the band to share stages with Mono, We Lost The Sea and Cog.
iiah's highly anticipated second album Terra is set to transport listeners to alternate planes of existence. It represents both a maturity and evolved vision of the journey the band began with Distances, combining their distinctive vocal style with deliberate and purposeful exploration through moments of light and dark in both music and the human experience.
The band is set to tour the album across Australia and Europe as soon as possible.
Iiah premiere new album "Terra" at WherePostrockDwells | House Of Prog
Discography
Terra
1.From Nothing 04:03
2.Eclipse 05:45
3.Aphelion 06:46
4.Sleep 07:20
5.20.9% 09:36
6.Luminescence 06:32
7.Displacement 08:05
8.Lambda 12:49
credits
released April 4, 2020
Produced by James Brown and Jarad Payne at Wizard Tone Studios, Adelaide
Mastered by Dax Liniere at Puzzle Factory, London
Distances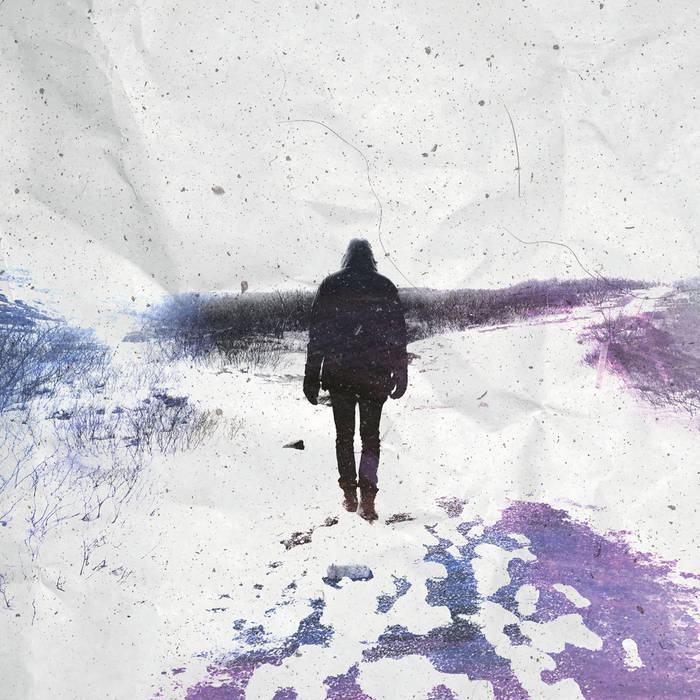 1.Polaris 05:40
2.Samsara 06:22
3.Voyagers 08:16
4.Kintsugi 07:44
5.Gravity (Release) 05:59
6.Passages And Awakening 04:50
credits
released May 5, 2017
Voyagers
Lay, on sheets of white
Soak up, the reddened sky
The lights, play havoc with my mind
And calm, is onerous to find
For how long, it's been gone
We sold, what we never owned
No, more lights
They've all, become too bright
In time, the grief is covered up
Don't fuss, your faith will be enough
We've been told, to hold to hope
Still unknown but, we've not lost it all
We've been down, taken for all of our pride
Now we're gone, lost in the ride of our lives
credits
released June 1, 2016
Recorded at Wizard Tone Studios
Produced by James Brown
Mastered by Jarrad Payne
Additional vocals by Erin Holmes and Lily Coats
iiah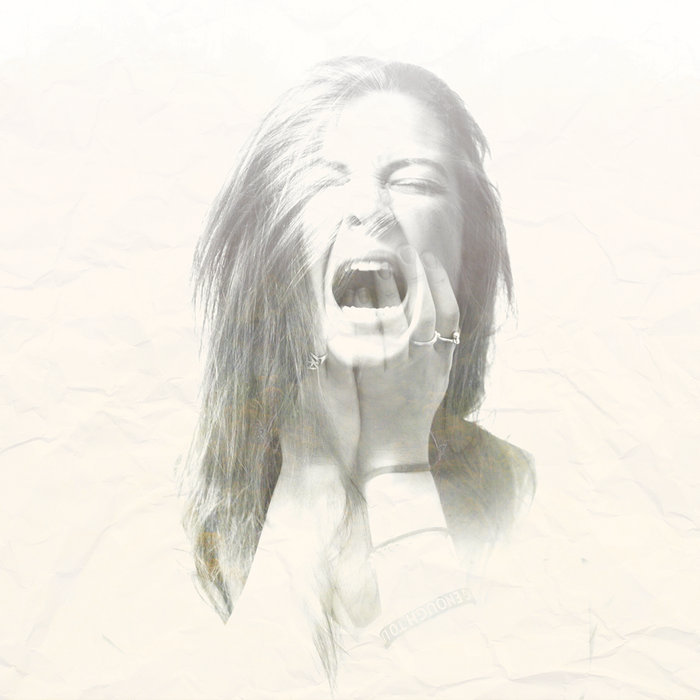 1.Clarity In Dissonance 01:06
2.Gunnhild 06:34
3.Letter 86 03:38
4.Sarah 07:46
5.Dusk 02:56
6.When I Fear You, All Else Is Where It Should Be 09:59
lyrics
credits
released July 17, 2015
Parallels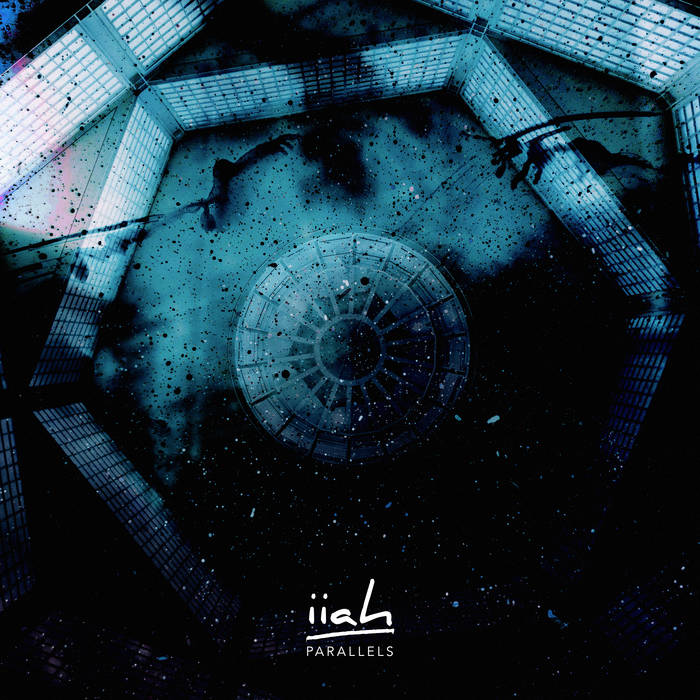 Now all in time
I'll colour my age
To speak of a better us
I'll harness my rage
To stay afloat
I'll leave it undone
Can't we speak of the better times?
They've hardly begun
And to stay alive
You can lighten the way
Safe in this tree of light
Just carry away
All that slows us
Draw the light down
Take my hand, lead me on
Walk in parallel
Blind feet take me
All of us, know these streets and roads
Walk in parallel
credits
released May 18, 2014
Recorded at Island Studios AUS
Produced by Joseph Cheek
Mastered by Joseph Cheek at Island Studios AUS
Rewiews
MONDAY, 6 APRIL 2020
Country: Australia
Style: Post-Rock
Rating: 6/10
Release Date: 4 Apr 2020
Sites: Bandcamp | Facebook | Instagram | YouTube
I've been enjoying my ongoing journey through post-rock, the genre aiming to build soundscapes using traditional rock instruments, and Iiah are, for the most part, the most minimal such band I've encountered thus far. The opener, From Nothing, is aptly named, because it's almost entirely ambient, so much so that the reaction of many listeners will be to reach for the volume knob. Spoiler: it won't help.
Eclipse comes to life a little more but continues minimally in a way that we might be forgiven for assuming is done, for a while at least, entirely with keyboards. Some tentative drums and a guitar do show up a minute or so in as if the musicians had been waiting patiently in the wings for their moment. A further minute and a slow building crescendo takes us out of early Tangerine Dream territory. Those of you who turned the volume up will be regretting it at this point, that's for sure.
Clearly Iiah are interested in contrasts. The tones work consistently but it has to be said that their contrasts range from sound so acutely minimal that it's almost lowercase to sound so emphatic that it fills the room. The point of transition is like kneeling down to listen to a blade of grass, only for the space shuttle to take off from six feet away. That's a major difference.
Creating soundscapes is one thing. The challenge with post-rock is always to figure out what those soundscapes represent and, I'm sure, there's rarely an entirely correct answer. This album is called Terra and that's good old home hanging in the sky on the cover, making us wonder where we're standing that has what seems to be water in abundance. Have we terraformed the Moon? We're obviously in a lonely place because there's been a lot of space in the music thus far, but that missing human component shows up a couple of minutes into the third track, Aphelion, in the form of vocals that quickly turn into more texture.
I enjoyed those tracks and I enjoyed Sleep still more, being atmospheric and slow, less like Tangerine Dream and more like Cocteau Twins or Shriekback at their most quietly evocative. However, this is a very generous album, with a running time of over an hour, across only eight tracks, and it starts to lag around the halfway mark. 20.9%, a reference that I fail to grasp, does kick off beautifully, with a fantastic invitation on the bass to set the mood so everything else can suddenly crash the party, but it runs long.
On a first listen, the whole album was peacefully engaging, but on a second I drifted away for the majority of 20.9% and the next track, Luminescence, perking back only with the tinkling piano that kicks off Displacement. Given that 20.9% and Luminescence account for eighteen minutes between them, that constitutes quite the chunk of time. Displacement is better but it's Lambda, the final track, that really grabbed me.
With Sleep wrapping up the first half and Lambda the second, obviously Iiah like to build up each side to the best material. Lambda is the best piece of music on this album, by far, and it's also the longest, running just shy of thirteen minutes. It starts out rhythmically, with both drums and one finger piano, but builds and builds, guitars wailing very patiently and a sense of play in the dynamics throughout. It's wonderful stuff.
As with a lot of post-rock, this is great background music. As with the best post-rock, it's often also engaging and challenging and worthy of taking the foreground. It's mostly Lambda and Sleep but not entirely, because even the minimal openers grabbed me. It just needed more cropping. I'd have given the 37m Terra that you'd get by cutting out three consecutive tracks a 7/10. As it is, I think I have to go with a 6/10.By Hal C. F. Astell at April 06, 2020Labels: 2020, Australia, post-rock
Apocalypse Later Music Reviews: Iiah – Terra (2020)
Warning! This reviewer is now leaving his comfort zone… It's with great trepidation that I not only dip my toe into post-rock waters but also try to pronounce this band's name. Iiah ('eye-aah', I believe) hail from Adelaide, Australia, and play what has been described as cinematic post-rock. Terra, the band's sophomore release, follows on from their 2017 debut Distances and does not dispute that definition; its cinematic scope is vast. If you're an avid reader of this website (or just a big fan of my reviews) you'll know we cater for the more extreme musical tastes, predominately from the many metal genres, but occasionally something slips through the net that is extreme in a more atmospheric nature, this is one of those cases. Iiah have garnered significant attention in the post-rock scene; touring with bands such as We Lost The Sea and Mono, and it's understandable why, they are undoubtedly perfect bedfellows.
Terra takes a considerable amount of time to get going, with the musical non-event that is 'From Nothing' barely registering a pulse. We're well into 'Eclipse' before anything happens of any note, the introduction of guitars and some laid back drums raise it above flatlining. It gets relatively heavier towards the end, but overall the track has a hazy vibe and feels like it's providing the score to a summer's day. 'Aphelion' is poppy, a little busier and for the first time we hear the bands' trademark ethereal vocals, consisting of the angelic pairing of Tim Day and Maggie Rutjens. At times Terra feels like the soundtrack to an arthouse romantic movie, particularly 'Sleep' with its guitars that fade in/out, twinkling keyboards and hushed vocals. At any moment the listener could be whisked off to an exotic beach where they can enjoy watching an impossibly attractive couple frolicking in the surf while it gently washes over them. They longingly stare at each other; playing with one another's hair, while the camera lingers on them for an unnecessarily protracted time. I'm not entirely sure if that was the intended image…maybe that's just me.
Just beyond the half way mark '20.9%' nonchalantly slinks into view, which, contrary to my initial thoughts, doesn't refer to the chances of listening to Terra in one sitting. I jest of course, there's a nice climactic build-up of drums and bass in addition to vibrato guitar solos, it's pleasant and an album highlight, just a shame it's a tad overlong. The bulk of Terra is instrumental, with vocals fleetingly making appearances in a handful of tracks, all dreamy and choir-like, but leaving the music to do most of the talking. A potential pitfall with a series of largely instrumental tracks is that musically they need to be strong and ideally, memorable, otherwise without vocals to distract the listener there's a danger of interest levels dropping. Unfortunately, too many tracks out stay their welcome, tending to veer towards self-indulgence at times.
Terra is intended as an immersive experience, an album designed to get lost in and transport the listener to another dimension. There are no real 'songs' to speak of, instead a succession of expansive ambient soundscapes that bleed into one another. Personally, I found Terra tedious; very little happens over its duration and it sounds more like forgettable background music. I appreciate there is a large audience for post-rock music and some will connect with Terra and take more enjoyment from it than I did, especially fans of bands such as God is an Astronaut. If you enjoy music which allows you to slow down, relax and mentally leave this world behind, then this may be right up your astral plane. If however, you prefer something more explosive with a fire in its belly, then this will feel like a very long sixty minutes.
(4/10 James Jackson)
https://www.facebook.com/iiahband
iiah – Terra (S/R) ⋆ Ave Noctum
Brilliant Australian band, very creative and structured melodies, a fantastic cadence and texture starting from an ecstatic sensitivity in the neoclassical atmospheric melancholy to an intense virtuosity of its members, really a great band with guaranteed success.
It was a privilege to do this job, I hope you like it,
an Aryon Maiden hug.