"Pictures on Silence" is the Fred Bressan (ex-PigBearMan) postrock and ambient solo-project from Aix En Provence, France.
He shares his personal visions of a non-sense universe and he translated these emotions through a multi-layered atmospheres which create these ethereal sounds.
Inspirations : This will destroy you, I Like Trains,Have a nice life, Caspian, Sigur Ros, The Smashing Pumpkins, Radiohead.
Hot news
The debut EP of PICTURES ON SILENCE is finally out today The 4 tracks are available on BANDCAMP https://picturesonsilence.bandcamp.com/…/pictures-on…I want to thank all the people who helped me to craft and finalize this project and and all of you who support me since a few monthsSpecial thoughts to Loran Saulus, Alex DP, Pascal M and Aurelien DP.
An EP has been recorded, mixed and mastered. I created and recorded all the songs on this EP with the exception of the drum parts: I had them played and recorded by drummer Alexandre Di Pascale. Most of the tracks were recorded with effects pedals (delay, reverb, modulation) that I assembled and soldered myself for the purpose of this project. The pickups used for the recording come from SP Custom's SmokeyCaster '62 set. The mixing was done by Loran Saulus at RecWest Recording Studio and the mastering at PureMastering in February 2020. The EP is gonna be released very soon. It's a 4 tracks EP selftitled called.
PICTURES ON SILENCE
STAY TUNED
Bio
"Pictures on Silence" is the solo-project of French musician Fred Bressan. He was involved in a band called "PIGBEARMAN" before he began to share his personal vision of a non-sense universe and his "so-called life"… He translated these emotions through a multi-layered atmospheres which create ethereal sounds, This EP is the result of several months of work in addition of several encounters which helped him craft these 4 pieces of music .
PICTURES ON SILENCE on Groover
Discography
PICTURES ON SILENCE S​/​T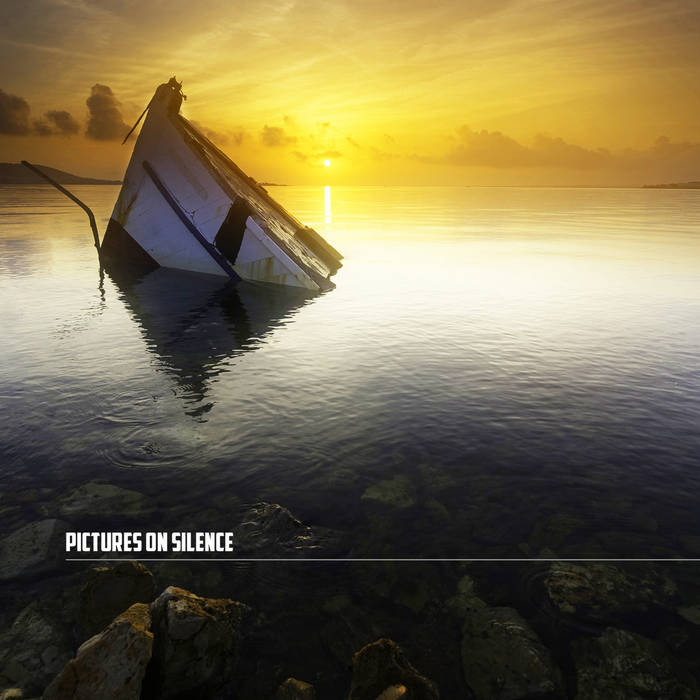 1.The so-called life 05:44
2.Cut off from the world 06:06
3.Etiquette 07:07
4.Sinking 04:32
credits
released January 29, 2021
Fred Bressan : guitars, bass, synth
Alex Di Pasquale : drums
Mixed by Loran Saulus @ RECWEST Recording Studio
Mastered @ Pure Mastering
Art photo : Mateo RC
Cut off from the world
Breathing room – LIVE Session#2 – PURPLE MOON ONEIRONAUTS
1.Day dream 10:53
2.The wave 06:54
3.Freaking ghosts 08:04
4.Living nightmare 04:26
5.Dream pictures 08:15
about
A musical collage to describe the bizarrerie and the uncommun feelings when you re reproducing all the night the same dream sequences….and you cannot control these streams of reminiscent images, every nights you re realizing that you seems to be stuck in the same place in the same way with the same people.
Live session 2020 – lockdown improvisation
This is only the audio parts of a video live session crafted with Francesca Bonci, an visual artist who asked me to make an audio set to accompany her "Emotive Visuals and Visceral Hand Made Creations"
check her page at
facebook.com/fraboncivisualartist
The entire and final video session cratfted in collaboration with "Francesca BONCI – Visual artist" has been released on august 21th 2020
check it out : http://www.facebook.com/fraboncivisualartist/videos/vb.505931792812087/389105348725757
credits
released August 16, 2020
All tracks, sounds and instruments were produced, recorded and mixed by Pictures On Silence during this quarantine period.
Brilliant, atmospheric, breathtaking style, his improvised work uses fine and dense textures very well engraved with a guiding tyrol showing what awaits us in his last work, with sliding and continuous chords of an intense and creative sensitivity that literally takes us on a journey to the ends of the world. Excellent work Fred, eager to hear this preciousness, hug, success and happy holidays. Aryon Maiden
_______________________________________________________________________________________________
Review
Porto Alegre, 01/31/2021 Aryon Maiden
PICTURES ON SILENCE S / T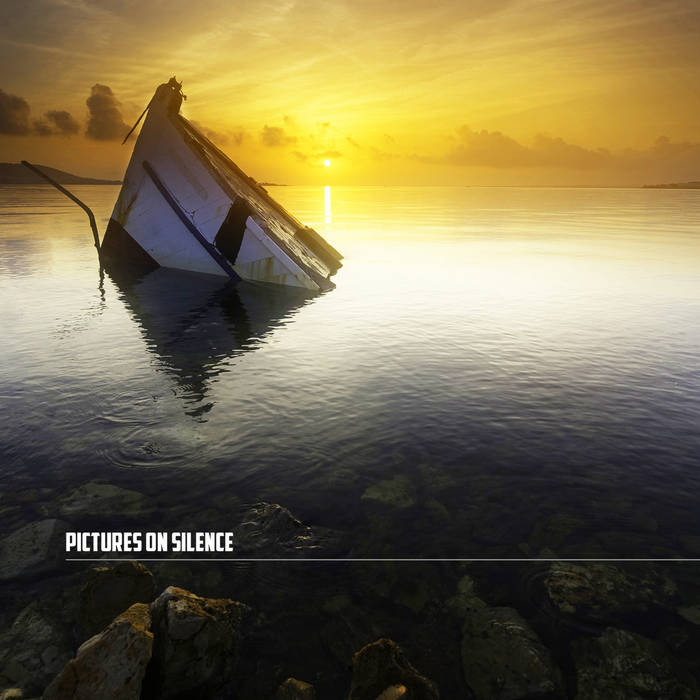 It is always a privilege to hear the work of Fred from the band Pictures on Silence, today we will appreciate his last album released on 01/29/21.
We started with the melody "The so-called life" with layered textures of distorted, melodic and post metal atmospheres, in a smooth, crescent shape, guided by a striking drums, a prominent bass and sliding, distorted, precise riffs, where the jarring nuances involve our perspective.
"Cut off from the world" is soft, narrative, sliding, melancholy, with a growing cadence full of harmonious and atmospheric feelings with beautiful chords and arrangements that transport us to an ecstatic sound dimension.
"Etiquette", full of details of the percussion, with a spatial background, marked by a wonderful keyboard foreshadowing this critical melodious preciousness of extreme sensitivity, with precise, high and impetuous sliding riffs, my favorite melody.
"Sinking", atmospheric with details of bells in the background, emotional, brings a sense of elevation in echoes to the immensity of creation.
Beautiful album Fred, congratulations
Aryon Maiden