THE KOMPRESSOR EXPERIMENT is a quartet from Sion (Switzerland) which offers a blend of instrumental progressive rock, metal, stoner and post-rock. The band adds to this genre-mix some innovative sounds and tries to push the traditionnal boundaries of rock music.
The band's enclosed with cinematic esoteric visuals and adds to their shows some mesmerizing abstract video projections.
INSTRUMENTAL POST-PROG METAL
made in SwitzerlandNew EP 'KMPXP' out on Dec. 12 2020
Digital preorder > https://kompexp.bandcamp.com
Vinyl preorder > info@sundayfog.com
Members
Thomas Défago – Bass
Steve Frily – Drums
Fantin Reichler – Guitar, synth
David Roussel – Guitar, synth
Discography
KMPXP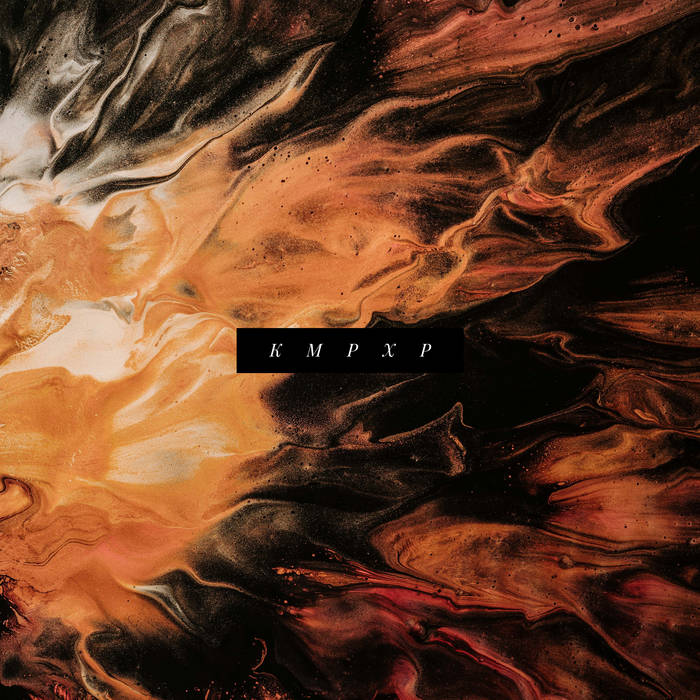 1.Bronko 13:12
2.Hippocampus Spatial Transmigration 07:11
about
The Kompressor Experiment rearranges two older songs and compiles them into an EP named « KMPXP ». Recorded in a few days during the summer of 2020 by Ludovic Volper (Méandre), Bronko, a longer track from the first album « Douze » and Hippocampus Spatial Transmigration, one of the oldest pieces of the band, here take on a more modern, dark and violent fashion than before. Recalling sometimes the syncopated styles of The Ocean or even Leprous.
credits
released December 12, 2020
Thomas Défago – basse
Steve Frily – batterie
Fantin Reichler – guitare/synth
David Roussel – guitare
All songs written and performed by The Kompressor Experiment
Recorded, mixed and mastered by Ludovic Volper (Méandre)
Artwork by Thomas Défago
Released through Sunday Fog
2001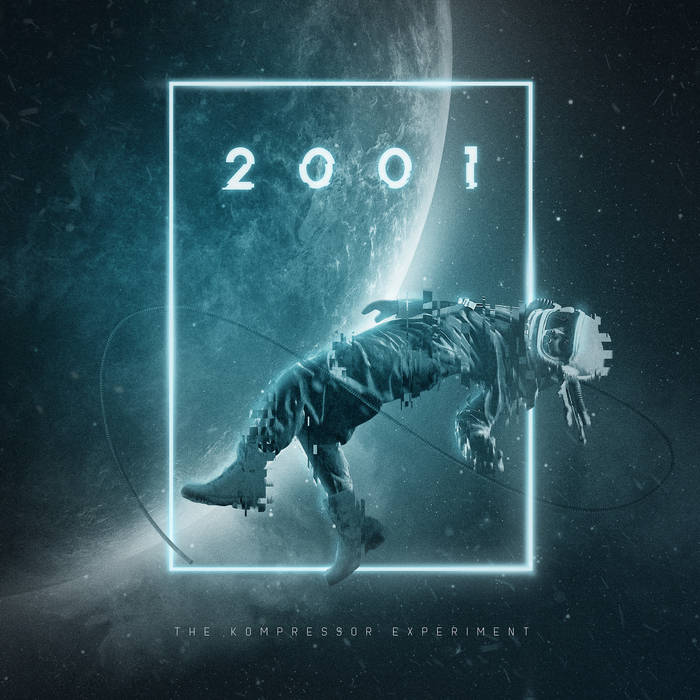 1.Monolith I 15:43
2.Moon Groove 07:15
3.Monolith II 05:38
4.Space Wandering 10:40
5.EMP.AI 07:39
6.Monolith III 14:57
7.Draconic Period 03:43
about
Approaching the 50th anniversary of Stanley Kubrick's groundbreaking masterpiece 2001: A Space Odyssey, Switzerland's The Kompressor Experiment discovered the perfect way to follow their debut album while simultaneously paying tribute to a visionary and a film that have been indisposable in their own journeys as artists. The resulting work is their compelling re-imagining of 2001, a 65-minute exploration of science fiction, space, sound and fury that interprets tones and textures from the film through a lens of post-metal and prog-rock, assembling them into a unique reverie intended as a loose companion to the celebrated imagery held within Kubrick's film.
Following 2016's Douze, the band has fearlessly pursued this ambitious vision with equanimity and an exacting attention to detail, seeking to explore concepts of intermingling their own original compositions with a distinguished and singular work of art. Adding to the challenge of taking on such visually striking cinema, 2001 is also a film often characterized by its powerful use of music, creating a scenario in which the band had to hold the original soundtrack in regard without treading in its considerable footprint. However, while the undertaking was undoubtedly formidable, it also proved transformational, allowing the band to explore a rich palette and utilize its vast possibilities to open their own approach to songwriting.
Surveying epic sonic storytelling ("Monolith I," "Monolith III"), post-metal that is both curious and crushing ("Space Wandering," "EMP.AI"), bright and riff-heavy psych musings ("Moon Groove"), deep prog vibes ("Monolith II") and acoustic-driven meditations ("Draconic Period"), 2001 is a diverse and enthralling work that can be experienced individually or accented by whichever visual elements from the film the listener finds most compelling. The album is also arranged to run on infinite loop, as the final pulsing synth notes synch directly with the record's opening moments.
In 2016 they debuted this concept in a live setting and now, after some revision, expansion and contraction, The Kompressor Experiment offers 2001, a most worthy sophomore release that thrusts beyond every expectation they created for themselves upon their entrance into the world of post-metal and progressive rock three years ago.
For fans of: LONG DISTANCE CALLING, RUSSIAN CIRCLES, THE OCEAN COLLECTIVE
2001 will be released Friday 25 October 2019 and distributed by Season of Mist in the best stores in Europe in a double-LP and an artistic papersleeve CD.
credits
released October 25, 2019
Thomas Defago – Bass
Steve Frily – Drums
David Bayard – Guitar
Fantin Reichler – Guitar
Guests:
David Glassey
Growl Vocals on Space Wandering
Hubert Papilloud
Soundscapes on Monolith III
Enora Fondain
Violin on Monolith I, Space Wandering, Draconic Period
Recorded by Hubert Papilloud & David Bayard at Ibex Sound Studio
Mixed by Hubert Papilloud at Ibex Sound Studio
Mastered by Raphaël Bovey at MyRoom Studio
The Monolith EP
1.Monolith I 15:43
2.Monolith II (Live) 05:33
3.MG1 (Unreleased demo) 05:40
about
The release of the Monolith EP is part of a Kickstarter intended to facilitate the proper release of their comprehensive vision.
Check the Kickstarter project here:
http://www.kickstarter.com/projects/shunurecords/the-kompressor-experiment-2001-double-lp/
A fully realized journey in and of itself, "Monolith I" is making its initial appearance as a precursor to a larger and fully immersive work inspired by concepts of space and time as reflected in Stanley Kubrick's masterpiece 2001: A Space Odyssey.
Taken on its own it is a strong encapsulation of what listeners can expect from The Kompressor Experiment – equal parts thundering, progressive, melodic and stirring, it is representative of a band that is willing to take the time to allow ideas to unfold while never sacrificing immediacy and impact.
Also featured on this EP is a live rendition of the second piece of the "Monolith" triptych, as well as a demo version of "MG1," initially written as part of the 2001 concept but appearing exclusively on this EP. Those listeners who find themselves drawn to this concept can head to the Kickstarter page to help bring to life a physical release of the entire opus from which "Monolith I & II" are but an alluring initiation.
credits
released July 10, 2019
DOUZE
1.Eat Yer Brownie 04:53
2.Masal Eye 08:40
3.Hog In The Fog 06:54
4.Bronko 16:42
5.BAAMM 09:50
credits
released September 17, 2016
Music | The Kompressor Experiment (bandcamp.com)
https://www.facebook.com/kompydompy
Swiss post-progressive rockers The Kompressor Experiment streamed brand new EP "KMPXP" – R o c k 'N' L o a d (rocknloadmag.com)
Review
Ride Into the Future That Is "2001" With The Kompressor Experiment
Eden Kupermintz October 22, 2019 Premieres
Man, what have I done exactly to deserve all this excellent, chunky, electronic post-rock? I remember, not too long ago, when 65daysofstatic were pretty much the only band doing this kind of stuff (although, of course, there were always more names in the genre). Now, it seems as if we're in the middle of a huge explosion of this style, with bands like Reformat and Tides From Nebula doing some really cool stuff with the sound in the past few years. Well, to this illustrious group we can now add The Kompressor Experiment, a Swiss group dealing in the delayed, the electronic, and the down-right massive kind of post-rock I've grown to love.
The fact that they're from Switzerland should tip the astute among you off as to what you can expect from this album. The post-rock scene over there is known for treading the post rock/metal divide very, very closely, usually relying on aggressive riffs to tie off their brand. Bands like Mountain or Hubris., both from Switzerland, aren't shy when it comes to turning up the distortion when they need to and The Kompressor Experiment are no different. Take the over fifteen minutes runtime of opener "Monolith I" as an example; it starts off with some crunchy synth but fast devolves into riff after riff of groovy guitars.
Throughout the track you get this sensation of drifting off into space or slowly climbing some huge monument; the riffs get tighter as they get dirtier, the synths making several comebacks to scratch all sorts of itches down the line. The end result of all of this is just what we described above, post-rock which flirts with post-metal in all sorts of pleasing ways. Add in a dash of beautiful ambience near the end of the track, and you have 2001 in a nutshell, an intricate, heady album that insists on swinging on all fronts and pulling it off to boot. Head on below to see for yourself and don't forget to click through to the band's Bandcamp page and pre-order the album. Seriously, you have no idea how important pre-orders are; they're one of the best ways to support bands and this is a band which certainly deserves your support.
EXCLUSIVE PREMIERE: Ride Into the Future That Is "2001" With The Kompressor Experiment – Heavy Blog Is Heavy
Stupendous Swiss post metal band, its melodies are long, well-structured, crunchy synthesizers, sliding riffs, precise and progressive, prominent and vibrant bass, guiding drums loaded in fussion, vibrant and vigorous sound with great strokes of jazz in individual performance.
The cadence and criticality is fantastic, bringing an increasing ambient texture of chords until the ecstasy in its fullness with the viceral performance of its members.

It is literally a great band, impeccable in detail and with a mastery of individual technique. Success and creativity always, great work,
Aryon Maiden.