Mountain started as the brain-child of Philipp Otte, who has felt the urge to express himself musically since he was a… little boy.
Trying to take the idea of Mountain further in the wake of the record deal, and following good advice by people close to him, Philipp surrounded himself with four talented musicians who shared his love and who also believed in the record.
MOUNTAIN IS:

Phillip Otte – Guitar
Christian Pobaschnig – Keyboards/Synth
Claudio Katholnig – Bass
Dominic Raunigg – Drums
GUEST STARS:
Gregor Zweiner – Bass (studio)
Francesco Marcetti – Guitar (studio)
Discography
Vinyl LP for Møuntain's new album "Our Engines Stall" by Shunu Records — Kickstarter
Transmission 1 EP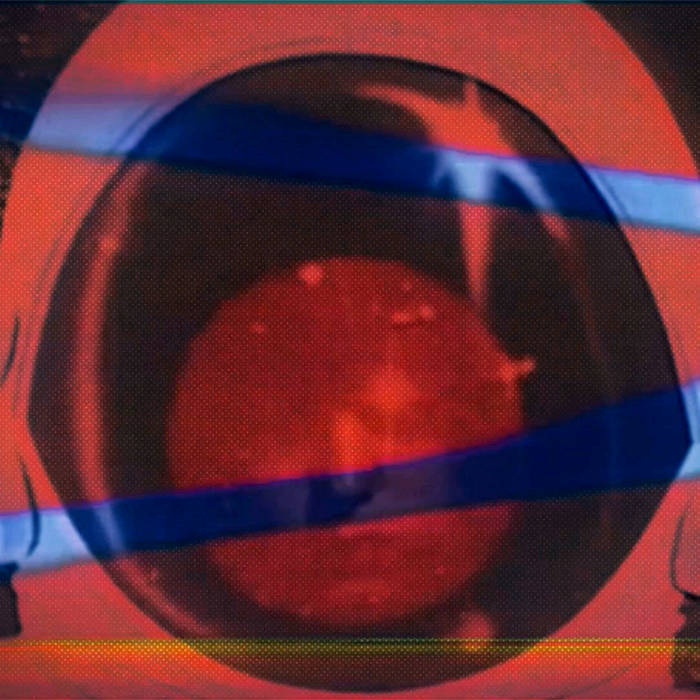 1.Mother 04:52
2.Barbarossa 13:30
3.Transmission 1 02:59
about
Transmission 1 is the first EP extracted from the upcoming album "Our Engines Stall", to be released in 2021.
credits
released January 28, 2021
Mother
First single from the upcoming album "Our Engines Stall", expected to release in late 2021.
credits
released December 13, 2020
Evolve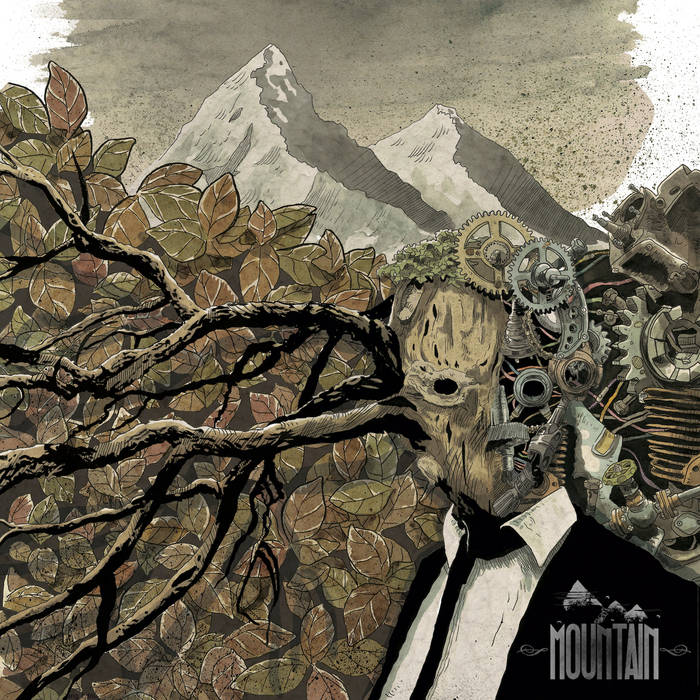 1.Hawking 07:55
2.Stugor 04:11
3.Verminest 05:35
4.Deeds, Grammar and What You Make of It 04:05
5.Ahram 08:48
6.Savage Landor 08:20
7.Mondo Kane 04:19
about
Lush sonic patterns, bold basslines and austere beats are spun into musical threads, which are woven into sonic landscapes and shape narrative arcs. That is the approach to crafting music that is taken by Mountain – a four-piece instrumental rock-outfit from Villach/Austria.
No less than storytellers, Mountain take the the listener on a journey through their music. At times thrusting soundscapes as mighty as mountains at the listener, other times taking his hand and guiding him on tip-toes through a cabinet of wondrous things.
In trying to characterise the sound of Mountain in more concrete terms, one has to go back to basic categories, as ascribing a genre to them generally fails. It will have to suffice to say: It can be loud, and it can be quiet. Things can get harsh and forbidding, and a few metres later resolve into something of a fragile beauty.
Dynamics are key.
Recommended if you like: GOD IS AN ASTRONAUT, PELICAN, GODSPEED YOU! BLACK EMPEROR, CASPIAN, RUSSIAN CIRCLES, CULT OF LUNA
credits
released September 9, 2016
MOUNTAIN IS:
Phillip Otte – Guitar
Christian Pobaschnig – Keyboards/Synth
Claudio Katholnig – Bass
Dominic Raunigg – Drums
GUEST STARS:
Gregor Zweiner – Bass (studio)
Francesco Marcetti – Guitar (studio)
All songs written and produced by Philipp Otte and Mountain
Recorded at Desss Records and Stressstudios
Mastered by Sludge Studios
Additional vocals in Savage Landor provided by Mountain
Spoken words in Savage Landor
«The Cure of Troy» written and read by Seamus Heaney
«Alone» written by Edgar Allan Poe, read by Tom O'Bedlam from Spokenverse
Artwork by Andi Rensen Aguion – StillaKid
Packaging by Shunu Records
Live at Kino Siska
1.Hawking 10:17
2.Stugor 04:50
3.Verminest 06:15
4.Deeds, Grammar and What You Make of It 05:51
5.Savage Landor 07:48
6.Mondo Kane 05:42
about
Live album, recorded at Kino Siska, Ljubljana (Slovenia) on July 14th, 2016, where the band opened the gig for God is an Astronaut.
Only available to "A Bag of Vøid" Special Limited Edition owners.
credits
released September 9, 2016
All songs by Philipp Otter and Mountain
Mixed by Gregor Zweiner – Void
Mastered by Simon Hawemann – Sludge Studios
Reviews
CD Review: Mountain – Evolve
Written by Sandra Bentz
Published: 06 September 2016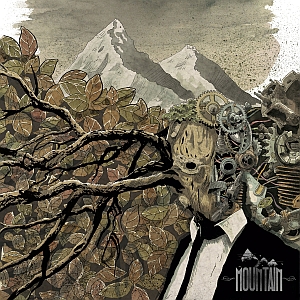 Artist: Mountain
Title: Evolve
Genre: Post-Rock
Release Date: 9th September 2016
Label: Shunu Records
Album Review

Enter the vøid. Feel the vøid. Become the vøid.
MOUNTAIN from Villach, Austria, have taken those steps already and with their first record 'Evolve', which is to be released on September 9th by the Swedish/ Italian label Shunu Records, they create a unique world of sound with haunting melodies, fierce rhythms and bass lines that resonate in the whole body. Originally a one-man-project of all-rounder Philipp Otte, the band of four is now ready to share their evolution from Otte's demos to the final product. Ascribing a certain genre to their music is rather impossible though, and any approach to classification would be rebutted by the time one song is halfway through. Experimental-ambient-instrumental-post-metal-post-rock, maybe? But then again, who needs classification. The soundscape ranges from disturbingly fragile harshness to bloodcurdling intense silence, eerily beautiful guitar riffs accompanying fulminating drum sounds, and background noises that give you goose bumps in one way or another round it off.
In seven extended tracks, MOUNTAIN take the listener on an almost spiritual journey with a distinct sound that you cannot only hear but feel, and they manage to tell a whole story without saying a word. Yes, 'Evolve' is a concept album! But, as Otte emphasizes, still to be interpreted in many ways and, above all, very subjective; there is no right or wrong in understanding MOUNTAIN's music. In this review I will therefore share my personal interpretations of the songs and I urge everyone to listen to 'Evolve' for themselves to get a picture of it and furthermore to fully experience this wondrous journey.
The first track, 'Hawking', starts out gentle and gives the impression of waking up deep down under water. Opening my eyes to see a faint light far up, I start to swim. Harsh bass lines suddenly accompany the way to the top and lose themselves in soft guitar and synth-tunes again, and the further I go, the gloomier the sound gets. It's a struggle, a fight, but also a liberation which is clearly to be heard in the end – I surface, I rise. Is it really the sea I just rose from, or is it myself? 'Hawking' introduces the listener to the album with a certain finesse and indicates that there's something big to follow – a very well done opener!
Did I mention that there's something big to follow? 'Stugor' (the Swedish word for "cabins") is not only by far my favourite track on the album, but a guarantor for goose bumps. After rising from the deep, I now run. To a mountain, through a forest, through the dark… I don't know why, but I need to run and reach said mountain. The soundscape here is immensely elaborate and powerful; while the rhythm guitar and bass give the listener's steps and heartbeat a sound, the melodies in the background create the image of visions and hallucinations. Snow is falling, as the keyboard's soft jingle indicates. Finally I break through the dense woods with intense loudness until I've reached the edge and have left the darkness behind. Otte about the song: "Stugor, the cabin, stands for a vision. It represents a standstill, safety and death at the same time. If you indulge in the thought that you are safe in this cabin, you would lose sight of your goal, but you are driven to "evolve" (hence the title), and in the end of 'Stugor', coming from the loudness, you have left the forest, the visions and thus your old self almost behind."
That I've broken free and that I can breathe again gets to me already with the very first notes of the third track, 'Verminest'. A sudden lightness is resonating in the melody, but it still carries a certain incomprehensible sadness. The sky clears off, the sun rises again, and I know that I have to climb the mountain in front of me. Maybe the sadness is doubt that I can make it. But there is no way back, and the feeling that the answer lies on top of the mountain drives me, and so I climb, trying to shake off any fear and scepticism. Christian Pobaschnig is definitely the puppet master in this song; the atmosphere his keys and synths create is breath-taking. Immense fragility and vulnerability accompany the rather dominant drums and guitar and round it off so perfectly that it makes the listener sit in amazement, staring at the imaginary world the sounds create. Without a doubt another favourite of mine on 'Evolve'!
An almost perplexing change in tunes awaits the listener in 'Deeds, Grammar And What You Make Of It'. Unexpectedly raw, primitive and powerful with significantly harder riffs, it hits you right in the face. The top of the mountain has been reached, and I've achieved new strength, new self-esteem. Everything seems clear now, the visions and hallucinations are gone, this is real. A sudden, soft sighing from the ivories makes a brilliant interlude in this most vigorous song on 'Evolve', and the other instruments setting in again as much as the following interplay sound like a soliloquy to me: both sides of the self are discussing, maybe even arguing about leaving humanity and their hypocritical ethics, their double standards behind. Ingenious riffs that come along almost classic Heavy Metal-like kick off then and finish the track in the most energetic way possible. Stunner, definitely!
'Ahram', the fifth title on the album, is a very balanced song, as I see it. Intense and rough, with a kind of disturbing undertone, but also soft and melodic. I associate the title with pyramids, and the soundscape, especially the guitar in this one, would match this thought. A desert's width, vast and intimidating, that needs to be crossed. I left the mountain I just climbed and go on, for my journey is not ever yet. I have not arrived, not "evolved", although I am in the process to. After a very silent intermezzo in the middle of the song, an almost subliminal loudness with the mighty drums of Dominic Raunigg sets the grand finale to music and the mood just right for the upcoming sixth track, 'Savage Landor', which begins with the dying speech of the namesake Walter Savage Landor:
"I strove with none, for none was worth my strife
Nature I loved, and, next to nature, art
I warm'd both hands before the fire of life
It sinks, and I am ready to depart."
Seen in the big picture and compared to the two precursors, the track is very quiet and pensive, with heart-warming keys and synths that get a lot more dominant in the end and accompany another speech, this time by Irish poet Seamus Heaney. Set to context, I understand 'Savage Landor' as the final abandoning of social constraints and the completion of the process. The evolution of the self is done. The old self has died and can be left behind now to make way for the grand finale… 'Mondo Kane.'
With this last track on the album, MOUNTAIN have definitely created a satisfying ending to this journey. It feels like a liberation, lightness and ease expressed by strong but still very soft and melodic tunes. I stand on the mountain again. I look around. The sky above me, woods, desert and sea below, and I can breathe easy. This is a new start – even though we are at the end of the journey and the album. Although not my favourite, 'Mondo Kane' is a real powerful track that rounds the whole story off brilliantly. Very well done!
MOUNTAIN's first release is thoroughly well written and set to music by Otte and his three talented co-musicians, but in my opinion – as I do also know the early demos of the songs and therefore how they "evolved" – not to be comprehended by listening to it just once. It takes time to fully experience the songs and to set them into context, and you can discover new things every time, even if it's just a slight change in tunes that you haven't noticed before but that suddenly seem to change your whole understanding of a song. The post-rock and instrumental genre MOUNTAIN definitely reserve a chair in with 'Evolve' isn't for everybody, that much is clear. But for fans and those who are up for a new experience, the album is a must-have this fall.
Can't wait until it's released? The Bandcamp-page https://mountainband.bandcamp.com/album/evolve already provides an audio sample of 'Hawking', and of course you are able to pre-order the whole album as well. And in other news: stay tuned for an interview with the band in which we dive down deeper into the vøid!
Tracklist

01. Hawking
02. Stugor
03. Verminest
04. Deeds, Grammar And What You Make Of It
05. Ahram
06. Savage Landor
07. Mondo Kane
Line-up

Phillip Otte – Guitar
Christian Pobaschnig – Keyboards/ Synth
Claudio Katholnig – Bass
Dominic Raunigg – Drums
Gues Musicians:
Gregor Zweiner – Bass (studio)
Francesco Marcetti – Guitar (studio)
Website

http://www.mountain-band.com / https://www.facebook.com/Mountain17
Cover Picture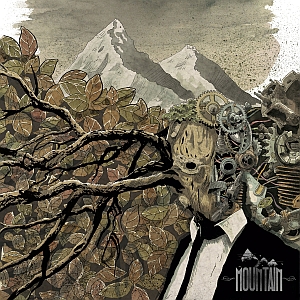 Rating

Music: 9
Sound: 9
Total: 9 / 10
Reflections of Darkness – Music Magazine – CD Review: Mountain – Evolve
Spectacular Villach band from Austria in the best post metal style, with a sombre air, crushing tense textures, a prominent Sabbath style bass, precise and fusion-style drums, a sliding guitar with short, tuned and chilling chords and a fantastic keyboard.
Bringing an alternation in the melancholy cadence to a longstanding virtuosity between technology and nature, rich in details and fabulous arrangements, his live performance is masterful.

Eminent success, I hope you enjoy this compilation, hug and happy holidays,
Aryon Maiden.