Törzs is a Hungarian postrock / shoegaze trio. The Budapest band was formed in 2014 by three members of Carbovaris. In addition to previous indie rock influences, the style of post-rock and shoegaze is much more important. They also made their first album (High Up) a mood film, which was shown at the Bem Cinema at a concert-accompanied film premiere. Their second album (On Earth) was recorded with crowdfunding.
Members
Balázs Soma – guitar, vocals
Zsombor Lehoczky – drums, vocals
Daniel Nitray – bass guitar
Discography
Live from the rehearsal room (Post​-​Poned series)
1.Első 05:31
2.Csak Te 05:42
3.Amikor 04:03
4.Minden 04:31
5.Harmadik 07:35
6.Negyedik 06:39
7.Az Égen 05:00
8.A Földön 05:35
9.Hatodik 06:49
10.Untitled (intro2) 04:11
about
This live session was recorded at our rehearsal room in Budapest, Hungary before the first lockdown hit our city.
credits
released December 15, 2020
Recording, mixing: Soma Balázs
March, 2020
Follow Post-Poned – the live stream series: http://www.facebook.com/postponedtheseries/
Thanks for suggesting to put this available 4DREAS.
Tükör
1.Első 05:34
2.Második 07:27
3.Harmadik 07:38
4.Negyedik 06:38
5.Ötödik 06:56
6.Hatodik 06:50
about
Tükor was recorded live at Aggteleki Cseppkőbarlang, located within a cave system in a Hungarian national park. The resulting songs ring with crisp clarity and voluminous depth, echoes reverberating radiantly and giving the album a distinct sense of place, a sonic imagery that can be easily conjured by the listener. The album's title translates to "mirror," appropriate as the sounds of the individual instrumentation can be heard reflecting boldly off the surfaces surrounding the musicians during their performances. But beyond that this is a record meant to inspire self-reflection, to conjure ideas about how we see ourselves in one another, how our paths through life parallel, and how these related images can become distorted based upon who's perceiving them and how. It's a broad idea, and one that's best served with instrumental music as its backdrop, so each listener is given the opportunity to experience their own version as it unfolds.
There has been a blossoming trend of post-rock bands recording their material as full units rather than tracking individually, and time and again this process has proven successful. Tükor works because the compositions are strong, but it flourishes because it feels lived in, it exists as a breathing, evolving construction. This is part and parcel with Tӧrzs' mission statement, to be in a perpetual state of growth and re-definition, to be true to exactly what they are in the moment, and capture that as honestly as possible for listeners.
"It's kind of amazing the insane levels of professionalism involved in the making of this video. The sound quality, the visual quality, the story-telling are all done to the highest degree, whether inside the cave or outside at the beautiful park. The second thing you'll notice is probably the echo. You can distinctly hear the guitars bouncing off of the earthen walls, returning in manifold back to your ears. It's really not like any other delay or reverb I've hard; it's much louder in ways but also sharper, creating a really interesting tone when it clashes with the "core" guitar sound." – Heavy Blog Is Heavy
credits
released October 18, 2019
Track written and performed by Soma Balázs, Dániel Nyitray, Zsombor Lehoczky
Recorded and mixed by Gyuri Ligeti
Record engineer: Válik László (LV Sound Studio)
Mastering: Szabó Szebasztián (Miracle Sound Studio)
Special thanks to Aggtelek National Park Directorate
Released digitally by A Thousand Arms Music (US)
Released on vinyl by Golden Antenna Records (D)
ORDER VINYL & CDs:
Europe – goldenantennarecords.bandcamp.com
US – athousandarms.store/collections/ranges
Földön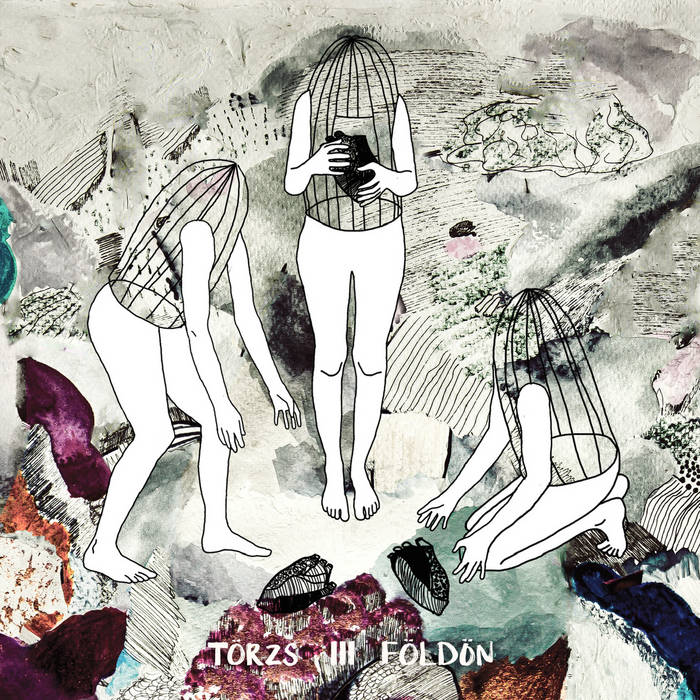 1.Nem Vagyok 03:55
2.Csak Történek 03:08
3.Amikor 03:27
4.Minden 04:20
5.Elkezdődik 02:48
6.Köztünk 04:49
7.A Földön 05:03
about
Our second album, which was financed in a crowdfunding campaign. Thanks for all of you supported us!
The titles of the songs make a short poem:
"I do not exist / Just happen / When / Everything / Begins / Between us / On Earth"
credits
released September 28, 2016
Producer and mixing: LIGETI GYÖRGY
Recordings: Válik László | LV Stúdió
Mastering: Szabó Szebasztián | Our Sound Recording Studio
Artwork: Horváth Eszter
Thank all of you who helped us with crowdfounding this album:
Ács Kata & Faragó Tamás | Bácsi Attila "Barnabás" | Baksa-Soós Lelle | Balázs Dorottya | Balázs Mihály & Somogyi-Soma Katalin | Balog Viktória Krisztina | Beák András | Cowell-Lehoczky Orsolya | Császár Zoltán | Csorba Benedek | Dormán Károly | Hanyecz Katalin & Dr. Lehoczky Győző | Fodor Mátyás | Gerecs Ildikó | Hevér Tamás | Hum Frigyes | Kamp Sebestyén | Karsza Dávid | Kósa Tamás | Lehoczky Csenge | Nagy Bence | Nagy Flóra Ilona | Nagy Márk | Nemes Tamás | Nguyen Hoang | Nyitray Kornélia | Paukovics András | Pupli Márton | Sógor Csaba & Sógor Sarolt | Szíjártó Tamás | Taisz István | Tari Kriszta | Teravágimov Róbert | Veres V. Dániel | Zsigó Tamás
We wont forget III
Magasra fel
1.Intro 01:44
2.Magasra fel 03:41
3.Csak te 03:59
4.Rendben van 03:31
5.Az Égen 04:29
6.Szállj velem 03:11
about
Monotony is part of our lives, but also diversity. Limitedness and freedom. Our duties and everything that makes us feel better. We shape our lives, and to make sure that we don't get stuck in the habits of our everyday lives, we have to let them go for a moment. That when we get higher and we can see the world's flow from above: Magasra fel!
credits
released March 18, 2015
Producer and mixing: Ligeti György
Mastering: Philipp László | ABNormal Studio Budapest
Recordings: Stámusz Ferenc | Stamusic Studios
Reviews
REVIEW: TӦRZS – TÜKÖR
Tӧrzs' new album Tükör is a beautiful blend of melodic guitar work and impactful drumming, similar to the likes of Mogwai and 65daysofstatic.The whole album was recorded in a cave system at the Hungarian National Park, giving the album an incredible sense of emotion, adding a depth and clarity that can sometimes be lost on a more conventional recording.

Aside from the amazing production values on Tükör, the songwriting is equally as impressive and with all tracks being instrumental a lot of room is given for each instrument to breathe and hold its own within each composition. In addition, each track has its own unique chemistry demonstrating that this group of musicians have a clear understanding of each others musical techniques and flourishes that merge beautifully together, making it sound as if they're playing just for the listener alone.

From the track 'Negyedik' onwards the record becomes much more alive with the sound of the cave system becoming incredibly powerful, every surface reflecting back a flurry of sound that fills every gap in the music, creating a sense of the three piece being a much larger group. Tükör has been created with love and passion and every post-rock fan should add this album to their collection.
Tükör is available now via Golden Antenna Records and can be purchased here.
Words: Oli Hulett
Review: Tӧrzs – Tükör – ASTRAL NOIZE (astralnoizeuk.com)
This band that comes to us from Budapest in Hungary is in fact a trio, know also that Torzs practices post-rock and Shoegaze (subgenre of the alternative movement appeared in the late 80s in England) with in addition, the choice to have made the recording of his album according to a particular process (recording in a cave) pushing further the resonance and echo of the notes played at the level of the guitars. Distortions and six-string oscillations offer first something light but deep then, the whole thing wraps up the entire sound space as any good post-rock that respects itself, bringing to the listener a powerful and powerful music when the drums go into the towers. And always these guitar chords that build powerful echoes tearing the space and our eardrums and this, with a rare efficiency allowing a small number of notes quite scathing to make its effect, the music doing as a kind of reverberation on the rock and cavities dug by water … it's up to you to watch the entire recording in a natural setting:
The result is a sound multiplied by the free space where, the air allows like a process of physics to fully release the power and depth of each note played in the image of this crystalline guitar that, takes away law and high every note played. Technically and for all those who love post-rock, it is an idea of genius that clearly shows that the three Hungarian musicians were right to do this, amplifying to the climax the atmospheres specific to post-rock with this guitar light, airy and full of resonance and depth. Here we find a work similar to the albums of Distant Dream (Polish project that I told you about on our site) with both quieter and airy moments close to Floyd but also, passages carried away where all the orchestration filled all the space (of the cave) to better defeat us. Oscillations, saturations, reverberations build here an excellent post-rock album that your servant will immediately place in his personal collection because, the music of Turks reaches the sky and necessarily the ceiling of the cave where the three musicians, have designed this strange sound concept that touches the peaks of post-rock!
https://torzs.bandcamp.com/album/t-k-r-2
The album:

"Els"

"Masodik"

"Harmadik"

"Negydik"

"Ededik"

"Hatodik"
Country:

HU A Thousand Arms (US)/Autoproduction



(Europe) Creative Eclipse PR Released: 2019/11
https://www.facebook.com/toerzs/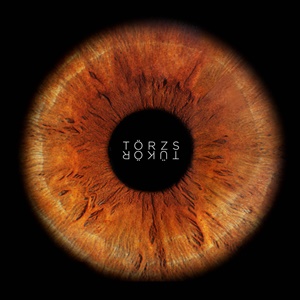 TÖRZS – Tükör – Music In Belgium
Stupendous Hungarian trio from Budapest, concept band with roots in shoegaze broadening horizons in the post with complex textures, well-structured, atmospheric and deep melodies.
The reflection beats like an echo in our senses, his compositions are strong and intense with a fantastic cadence.
They are detailed and perfectionists, always looking for innovation and unlimited reach of their works, congratulations for the great work.
Aryon Maiden