Hope the Flowers, a solo project by Narongrit Ittipolnavakul. Like watching the spring sakura blooming, winter snow falling while listening to Japanese rhymes, the combination of the powerful rhythm with the sweet melody, inspired by his musical experience and all the component he like, resulting an emotionally touching instrumental post rock compositions.
Members
Lead Guitarist – Hon Narongrit Ittipolnavakul
Rhythm Guitarist – Guide Chananan Jantorn
Rhythm Guitarist – Noey Suchanya Wongwisnupong
Bassist – Job Rangsiwaht Yamkasikorn
Drummer – First Tiyaphan Srikulmontri
Keyboardist – Arm Wasin Wainiya
Trumpet, Violin – Meen Puttida Saenjaibal
Sites
Bandcamp: https://hopetheflowers.bandcamp.com/a…
Facebook: https://www.facebook.com/HopeTheFlowers/
Twitter: https://twitter.com/hopetheflowers
Instagram: https://www.instagram.com/hopetheflow…
Spotify: https://open.spotify.com/artist/0Dbgr…
Discography
I Miss Something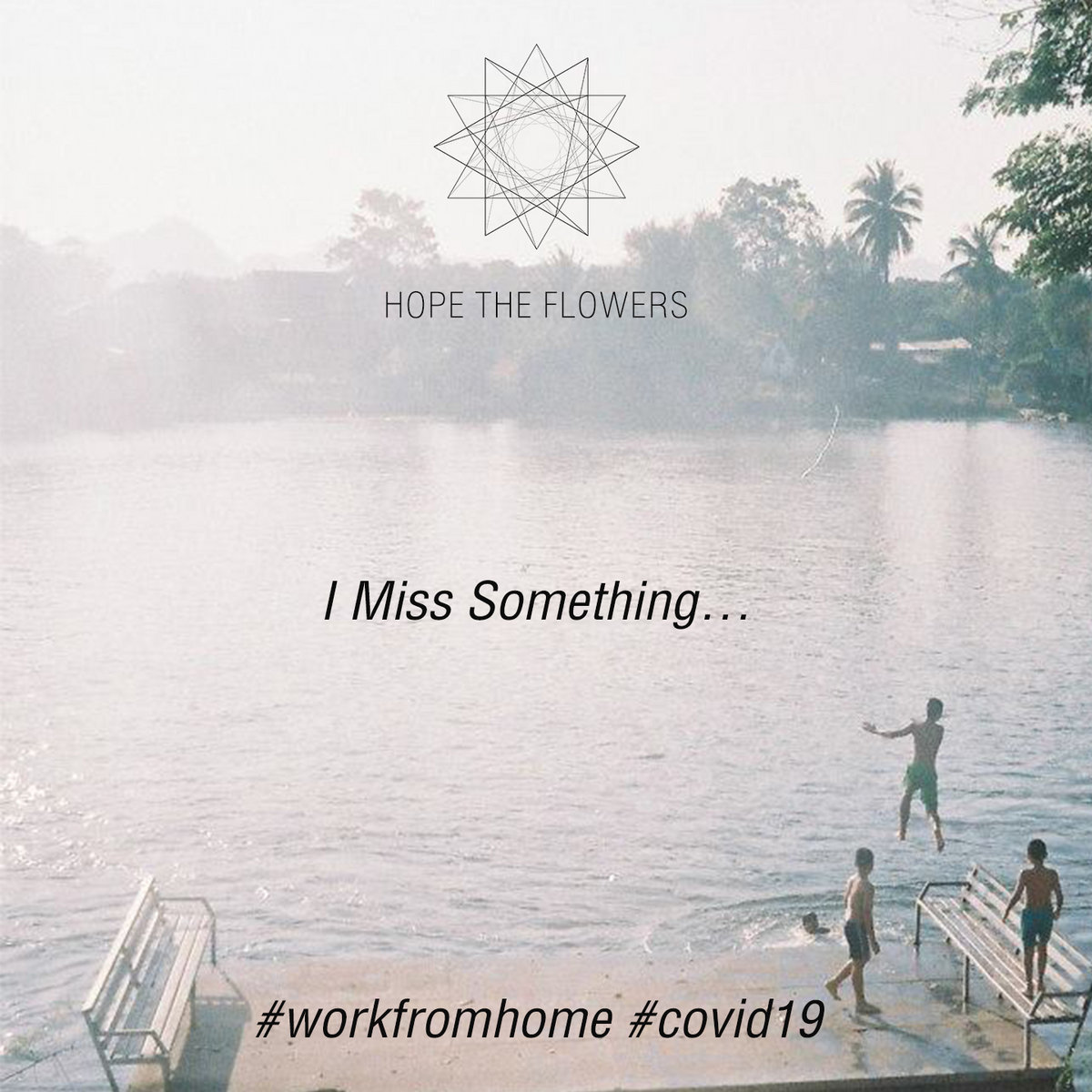 This is special track.
We made for everyone in Covid-19 Crisis
No Life, No Live Concert and No Space
The Voice from All Music Fans tell about " I Miss Something "
Take care yourself and stay safe
credits
released May 7, 2021
Produced : Hope The Flowers
Recording : Newlights Production
Mixed & Mastering : Newlights Production
Sonorous Faith PT​.​1
1.Warchestra 06:18
2.Interlude I 03:33
3.Sentinel 04:36
4.Surrealist Time 06:12
5.Shout out for the Sea 07:02
6.Interlude II 01:20
7.Nightmare Totem 06:52
8Rewind Nature 08:00
about
As humans, we all have our own faiths.
Some trust in their souls or spiritual anchors, yet some do not.
We sincerely respect all of those faiths and realize how powerful they are.
This eventually leads to the concept of this album.
The 'Sonorous Faith' album is separated into 2 parts. The first part fully represents the different side of Hope The Flowers. We have a go on changing a belief of the way we created songs, and also a more aggressive and heavier sound than what we have done in the previous album.
In contrast, the second part of 'Sonorous Faith' is going to turn back to the initial sound of Hope The Flowers which represents a beautiful and gentle side with touching melodies. Nonetheless, we try to raise the strong instrumental parts and integrate our new and old faiths to bring about the new version of Hope The Flowers.
credits
released June 28, 2020
Recording : TMM TOMMY STUDIO (Brownstone)
Mixed & Mastering : Lertrit Klintoop
Artwork : Rangsiwaht Yamkasikorn (Photo Edit : NASA Images))
Gates to Universe
1.Hope the flowers – You are sunshine 06:45
2.Hope the flowers – A Trip to the Moon 06:34
3.Hope the flowers – Time of Life 07:50
4.昴宿 Pleiades – 夢境之海 Dream of Sea 05:19
5.昴宿 Pleiades – 生命初夏 The first summer of life 04:26
6.昴宿 Pleiades – 蓋亞 Gaia 04:56
about
This Post-Rock/Instrumental album is a collaboration between "Hope the Flowers (TH)" and "Pleiades (TW)".
Their first collaboration during the production of a compilation album 'Being a Light to the World #1', and later their meeting during Hope the Flowers's Taiwan tour, both sharing the gigs; are what first set the idea of this project in motion. After several discussion, sheer determination and effort, the final products are for your availablity.
The products' sales are only limited to 300 copies ; 150 in Thailand; and 150 in Taiwan.
credits
released November 22, 2018
Hope the flowers (TH)
Recording : Stere Pieces Studio
Mixed & Mastering : Tawan S. Dacpham
昴宿 Pleiades (TW)
Recording , Mixed&Mastering : tiny planet studio 小行星工作室
Artwork by Rangsiwaht Yamkasikorn
I Miss You
1.Wake Up (ตื่น) 08:44
2.Sunlight (แสง) 06:47
3.Forward (ก้าวเดิน) 06:40
4.Missing (หาย) 08:57
5.Interview for you 01:50
6.Loneliness (เหงา) 06:43
7.Ether (อากาศ) 06:10
8.Run (วิ่ง) 07:31
9.Forever (ตลอดไป) 06:11
about
2nd album concept "I Miss You"
"I miss you" is a story about a man and a woman. The whole story is divided into 2 parts. The first one (the first 4 songs) represents a man's feeling and the latter represents the woman's. The sound of the album is arranged in 2 different ways, the heavy rhythm
and the beautiful melody.
อัลบั้ม I Miss You คือการเล่าเรื่องของตัวละครชายและหญิง เป็นดั่งภาพยนตร์ที่มี 2 เส้นเรื่อง โดยมีการแบ่งออกเป็น 2 พาร์ตในอัลบั้มเดียว 4 เพลงแรกในอัลบั้มจะเป็นการเล่าเรื่องในฝั่งตัวละครผู้ชาย ส่วน 4 เพลงหลังจะเป็นตัวแทนของความรู้สึกฝ่ายหญิง รวมถึงในส่วนของดนตรีก็จะมีการแยกเป็นพาร์ตที่เน้นรึทึ่มกับพาร์ตที่มีเมโลดี้อันสวยงาม
credits
released November 15, 2017
Produce : Narongrit Ittipolnavakul
Recording : SAE institude thailand
Mixed & Mastering : Panuwit Naksuppamit
Recording Engineer : Chanon Pattanaphol
Drum Recording : Chatchawan Varahajeerakul
Art Work : HSH
Playlist
Lead Guitarist – Narongrit Ittipolnavakul
Rhythm Guitarist – Chananan Jantorn
Bassist – Panuwit Naksuppamit
Drummer – Tiyaphan Srikulmontri
Keyboardist – Wasin Wainiya
Into The Parallel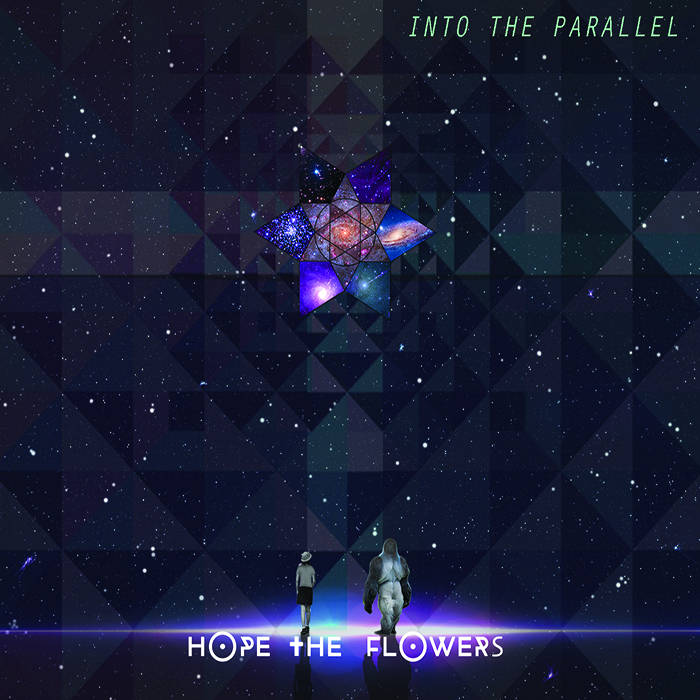 1.Into The Parallel 08:13
2.Into The Parallel (HSH Mix) 05:45
about
"While you're the human. But in the itherside of the universe, you may be a kind of the animals.
While you're waiting for someone, you
may never meet each others. But do you believe that love can across over the time from dimension to dimension. If you think of someone far away, just once meet each other and across the time together."
credits
released January 21, 2016
Label : Newlights Production
Record at Brownstone Rehearsal Studio
Mixed & Mastered : Parinya Imnoy
Album Cover : Thanyaporn Kamdaeng
Nature of everything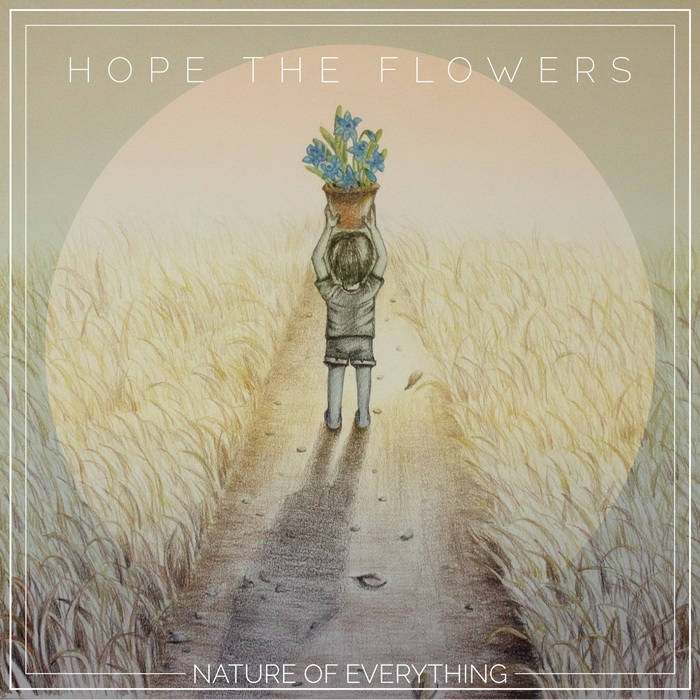 1.Intro 01:38
2.For you my sky 05:17
3.Tree,Flower,Wind 06:53
4.I'm sorry to say 06:13
5.Lost river in my home 06:34
6.I can't be on earth 07:58
7.Blessing from star 07:37
8.Sun is godless 07:13
9.For you my sky (Edit version by Merry Murk) 05:22
about
Released 20 June 2014
Hope the Flowers, a solo project by Narongrit Ittipolnavakul. Like watching the spring sakura blooming, winter snow falling while listening to Japanese rhymes, the combination of the powerful rhythm with the sweet melody, inspired by his musical experience and all the component he like, resulting an emotionally touching instrumental post rock compositions.
Playlist
Lead Guitarist – Narongrit Ittipolnavakul
Rhythm Guitarist – Chananan Jantorn
Bassist -Nanatz Naknawa
Drummer – Sirichai Chanmanklakul
Keyboardist – Wasin Wainiya
credits
released June 20, 2014
Produced : Narongrit Ittipolnavakul
Recorded : Newlights Production 79/3 m.8 Rachatewa , Bangphli , Samut Prakan
Mixed : Parinya Imnoy
Mastered : Parinya Imnoy
Illustratation : HSH
Album Cover : Thanyaporn Kamdaeng
©2014 Newlights Production
(1) Hope the flowers – Tema – YouTube
Reviews
Thai Post Rock Act Hope The Flowers Release Third Full Length
By Unite Asia on July 11, 2020@uniteasia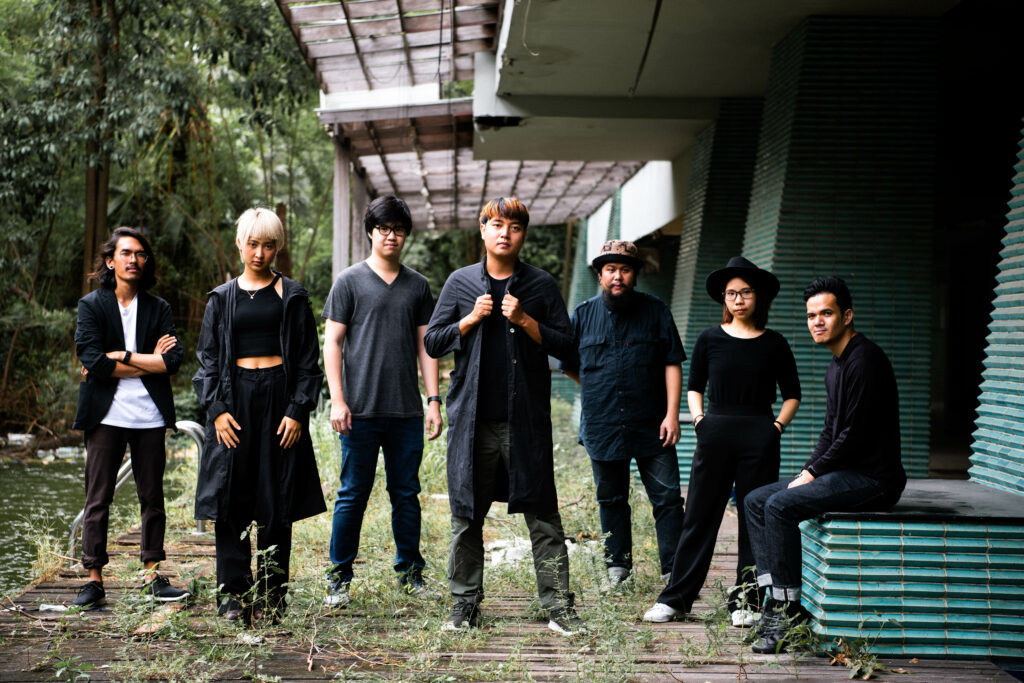 Thai post rock act Hope The Flowers is one of those bands that we feel like we've been supporting since they formed 🙂 It's been a pleasure watching this band grow and now they've released their THIRD full length! Madnesss! The third full length is entitled Sonorous Faith PT.1. In the album, the band states that they're "exploring the limit of what we have done before, and tried to go beyond it with different unique tunes and styles. We promise that it is worth listening to, and hope you like it!"
Go blast the jams below!
https://www.facebook.com/HopeTheFlowers/
Thai Post Rock Act Hope The Flowers Release Third Full Length – Unite Asia
Hope The Flowers – Sonorous Faith Pt. 1 (post-rock, prog post-metal)
I have to admit that I've kind of been losing focus with the more traditional post-rock offerings that we come across via Post Rock Post and otherwise. I think it has something to do with the shifting social tones associated with COVID blues, as well as the way that an unsettling percentage of Americans seem to view very humanist causes such as black lives mattering and the intelligent and mature handling of a pandemic as political issues above all else. Everyday I wake up and check the news on my phone: oh, so Trump is now directing pandemic data to the administration ahead of the CDC? Cool cool cool. Umm… at least a quarter of the country seems to be pretty alright with overtly fascist principles as long as there's a poorly made $30 MAGA hat attached to them? Awesome. People spitting jaw-dropping amounts of venom over a football team finally changing their name from a racial slur? Sick. And that's just like one half of one day's worth of examples. It's fucking exhausting. To borrow a line from Theoden, King of Rohan (who, appropriately, was for a time reduced to a weary, broken shell of himself by a wildly corrupt, power-hungry asshole who owned his own tower): "What can men do against such reckless hate?" Indeed, it feels like hopeless times.
As such, I have been having some problems getting myself in tune with slower-building, methodical, emotionally dramatic music lately. I have instead been craving lighter, more upbeat and irresistibly rhythmic offerings. Some artists with new releases that have emerged as favorites this year are VASA, sleepmakeswaves, Aiming For Enrike, mouse on the keys, Vasudeva, Barrens, hubris., and wthAura. Although maybe not what you would describe as "upbeat," the new Whale Fall has been taking me to good places as well. To reach back to last year and beyond, I have been spending a lot of time with Often the Thinker's albums over the past couple of months as well. I've also been really digging on this new Antethic album, which is more of an electronic extravaganza, so maybe I have just been craving something different in general, who knows?
So, point being is that right now it takes something really ear-catching and consistently engaging to keep me grounded in the traditional post-rock realm. Which brings us to this new album from Thailand's Hope the Flowers, Sonorous Faith Pt. 1. It's not terribly lengthy (see the Break My Fucking Sky album Trent talked about this month and its beastly 100 minute running time), with six songs and two interludes, but man, it flies by, which at this stage is the real hallmark of a album's power for me. As a writer for this column/blog, an operator of a PR company largely focused on post-rock, and a copy writer for multiple labels, I get a lot of material coming across my desk. In order to get through everything without going insane, you have to make some less than ideal choices sometimes. If an album hasn't grabbed me by the end of track 2, there's a good chance I'll be moving on some time during track 3. If I sit through an entire album and find that I sort of glazed over and didn't even realize when new songs were starting, it's probably the last time I'll listen to that one. But if I stop whatever else I'm doing and find myself enthralled by what I'm listening to, you know that you've got a winner. Sonorous Faith, Pt. 1 is that album, one of the best pure post-rock offerings I've heard this year. I don't feel like I've had enough time with it to put in my top 10 (I just listened to it for the first time this afternoon), but if I had come across this when it came out a few weeks ago it would certainly be in contention.
I mentioned last month in my review of still motions' Mirrors that some bands just seem to have a natural feel for the genre. Hope the Flowers are one of those bands. They've obviously done their homework. But more so than the still motions album, Sonorous Faith Pt. 1 has left me feeling genuinely inspired. There are enough strong melodies and riffs as well as a nice grasp on pacing to pull you in, particularly once it gets to its inspired finale, but what I love about this album is that it doesn't frontload all the good stuff like a lot of post rock bands have a tendency to do. I suppose you could say that bands in general do that when they know they have a couple of great songs in their pocket along with some others that are fine, but not necessarily bangers. I appreciate Hope the Flowers' confidence to hold back some of their best stuff until later on in the album.
The first half could be described as really, really good crescendocore with some well-placed shifts in tempo to keep things interesting. If that was the entire album I would still recommend it. But they wait until the second half to pull out the horns and the mallet percussion (I would call it a xylophone but I'm not sure that's the exact instrument used). This is when Sonorous Faith Pt. 1 really opens up and shows you everything it's got. And it's got a lot. "Shout out for the Sea" is beautiful and delicate and touching, but it's also got some grit and weight still to balance and really round it out. The final track, "Rewind Nature," is my favorite of all, a lush, gorgeous, inspiring piece that's exactly what you want to usher you out of the album. The horns on this track remind me of bands like Do Make Say Think, Whale Fall, and Often the Thinker in the best of ways. It finds a way to be dreamy in a horizon-gazing sort of way while retaining the steady hand needed to keep the listener intently focused. It's a fantastic eight minutes well-deserving of any post-rock fan's ear. The description on their Bandcamp page initially calls Hope the Flowers a solo project of Narongrit Ittipolnavakul, but the band is pictured with seven members. On Sonorous Faith Pt. 1 they sound every bit as massive as you'd expect a seven-person band to, with bass, drums, keyboards, violin, trumpet and aforementioned mallet percussion joining with the three-guitar attack. They say that Sonorous Faith Pt. 2 will explore their softer side, which apparently is the direction taken on previous releases, so I wonder if that will showcase Ittipolnakavul's more solo-focused material, much like what Uddipan Sarmah did over the past year with aswekeepsearching's Rooh and Sleep albums. Either way, make sure you give this some play, it's the kind of record that can rouse your soul during even the most trying of times.
– David Zeidler
Post Rock Post // June 2020 – Heavy Blog Is Heavy
Wonderful Thai band, very well-structured, long and vibrant melodies, full of sensitivity, sliding and precise guitars, masterfully strummed, prominent and virtuous bass, divinely played trumpet and violin, a precise and perfectly tuned spatial keyboard and environment, and a guiding drums played in time and against time.
The cadence mixes a refined melancholy environment for an explosive virtuosity with a performance of its members, forming a fantastic harmonic texture.
Much success and creativity to the band, I hope you like this composition, hug,
Aryon Maiden.