Band from Mogilev, Belarus ( Eastern Europe). tags: post-rock, post-metal,instrumental.
Band members:
Oleg – electric guitar
Eugene – bass guitar
George – electric guitar
Janis – drums
Discography
We Are Trees
1.Your Wave Caresses Me 04:47
2.Anxiety 03:46
3.Dispair 05:11
4.The Return Of Thunder 06:05
5.New Horizons 04:56
6.Bird's Song 04:05
7.Euphoria 04:28
8.Phobia 04:25
9.Vanity 06:45
10.The Frozen Moment 05:33
about
We're excited to finally share our first album we worked on for quite some time. It has been woven out of our own emotions and experiences, while some of the compositions from it were inspired by our tour in China a couple of years ago.
Hope you'll enjoy it. Don't forget to share it with your friends if you will, that makes all the difference in the world for us.
credits
released June 21, 2017
Music by OlegPod
Band members:
Oleg – electric guitar
Eugene – bass guitar
George – electric guitar
Janis – drums
Recording and mixing by OlegPod
Artwork by OlegPod
Sky And Stars Over You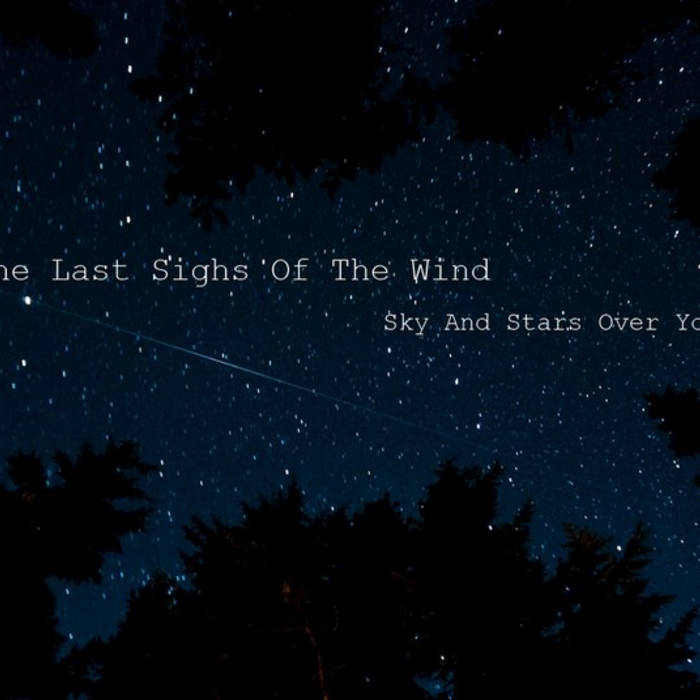 Thunder In Everyone Of Us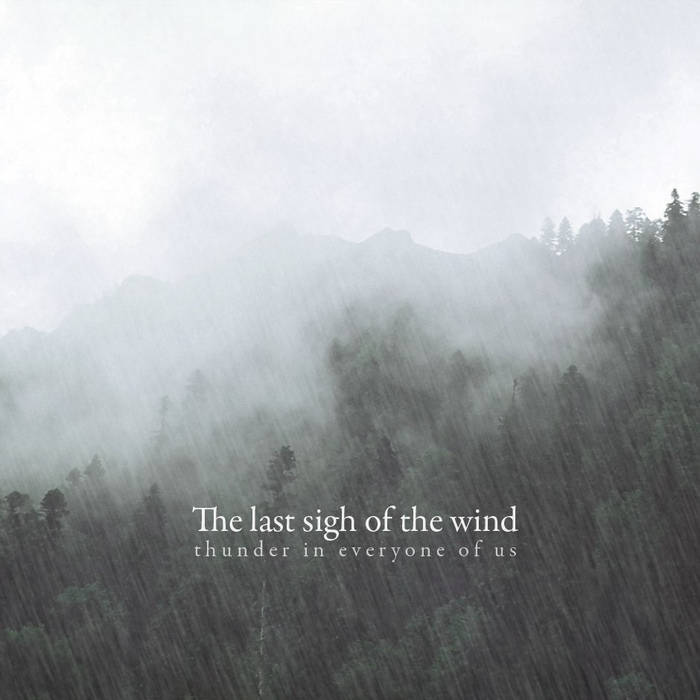 1.Thunder In Everyone Of Us 03:39
2.This Morning… 02:58
credits
released February 21, 2012
Music | The Last Sighs Of The Wind (bandcamp.com)
(8) The Last Sighs Of The Wind | Facebook
Review
INSTRUMENTAL, METAL, POST, ROCK
The Last Sighs of the Wind – We Are Trees
Long days can truly take their toll on the mind and body. After it all, we all have our ways to wind down and move on whether it be preparing an easy to make a meal in the microwave, reading a book, or hearing a new piece of music. For me, it's obviously the latter, and today I truly needing something special so I went to a place I was almost certain to find something to help me out: the instrumental rock section of Bandcamp. And holy fuck did I find something! Coming in the form of the band's first album, "We Are Trees" is truly something else in more than one way.
It's something about the world of instrumental rock that really just connects with the soul on a completely different level that it just blows my mind every time I come across it. So many bands can do so much with it, and it's thanks to that that we can get bands like The Last Sighs of the Wind. Long name, but quite imaginative, potent, and intriguing. Should their name not make you ponder what they sound like, then maybe their simple but striking cover art will. Even if that doesn't draw you in, you still need to hear what this band has created for their first go at a full-length album. "We Are Trees" is no less than a gripping masterpiece of instrumentalism that's nigh on impeccable in every sense! Every pluck of the string, each beat, and all the rhythms convey so much emotion without even a voice to tie in all together that it just fucking pulls you in even more to the world that these friends from Belarus craft with no stone left unturned to make "We Are Trees" an album that's as exciting as it is provoking. The Last Sighs of the Wind easily shows that they've incredible talent to truly make this record one the likes of which does no less than sweep over everyone who listens to it, and if that's not a sign of a magnificent album then I don't fucking know what is! Everything that could've gone right with this album definitely happens, and I couldn't be happier. Many would think an album that's wrapped in an environmental theme would get a little stale, but The Last Sighs of the Wind pulls it off with utmost majesty. "We Are Trees" is an unbelievably layered, complex, and dynamic album the likes of which you cannot allow to pass you by no matter what!
This is exactly what I wanted to fucking find when I sat down at my computer today. "We Are Trees" is the perfect album to experience at the end of the day because it embodies the ebb and flow of nature itself, and is also a marvelous post rock album that even manages to incorporate some metal to make this a truly interesting and bring all new dynamics into the mix. The Last Sighs of the Wind have a fucking immaculate album to start off with! They couldn't have a fucking better start to a possibly illustrious career as a band, and I can't help but feel that these guys will return soon enough to blow our minds in ways that blow this one right out of the fucking water. You mark my words.
The Last Sighs of the Wind – We Are Trees – Head-Banger Reviews (wordpress.com)
Stupendous band from Belarus, their melodies are very well structured, with a fantastic texture and candor, full of feelings and vigor, with impeccable performance.

Looking forward to the next album, congratulations to the group for the beautiful work.
Aryon Maiden