Talons are an instrumental band, who formed in the city of Hereford in 2008. They signed to Big Scary Monsters in 2009, releasing their debut single, "The Pearl" on 7" vinyl alongside a split single with And So I Watch You From Afar, featuring the song "Bethlehem". The singles "Anthropods" and "Trevelyan" followed in 2010, which were subsequently featured on the anthology release "Commemorations".
The band recorded their debut album, "Hollow Realm" in the summer of 2010, with Tom Woodhead (¡Forward Russia!) at the helm as producer. It was released in November 2010 on CD by Big Scary Monsters and 12″ vinyl by Topshelf Records. An extended CD edition of the album was released by Xtal Records in Japan.
Four years later, Talons returned with "New Topographics". The album was recorded in July 2013 with long-time collaborator Tom Woodhead at Greenmount Studios, Leeds. "New Topographics" reflected a change in mood and tempo from previous material, incorporating stronger neo-classical influences as well as bringing a more rhythmic and expansive sound.
In 2016 Talons began work on their third album, "We All Know" back in Hereford, building upon the tonal and rhythmic shifts of New Topographics in order to further refine and develop their sound. The album was recorded in August 2017, again at Greenmount Studios Leeds, but this time with Lee Smith and Jamie Lockhart at the controls, and was released in July 2018.
Sites:
UK BOOKING – haydn@northernmusic.co.uk
http://instagram.com/go_talons
Members
Oliver Steels – Guitar
Reuben Brunt – Violin
Sam Little – Violin
Chris Hicks – Bass Guitar
Alex Macdougall – Drums
Sam Jarvis – Guitar
Discography
We All Know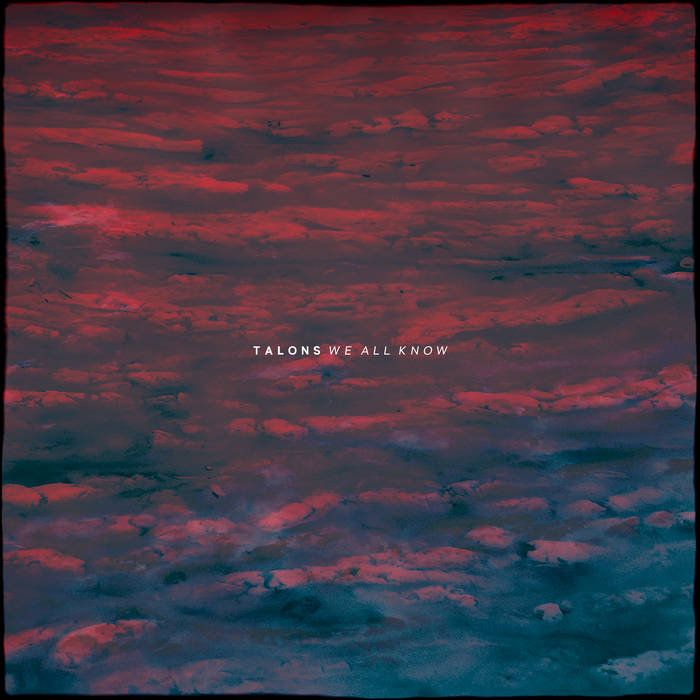 1.The Drowning 05:35
2.On Levels 04:44
3.Cradles 05:32
4.Movements On Seven 05:41
5.Long Reading Room 03:13
6.Southern Shade 05:14
7.Over And Again 04:58
8.We All Know 05:13
9.Quiet 07:26
credits
released June 27, 2018
New Topograhics
1.Monuments 08:25
2.Reverie 04:44
3.Lunar Gloss 06:00
4.The Wild Places 04:33
5.Rituals 04:55
6.The Dreams Have No Dream 06:24
7.Stay Cold 04:04
8.Petrovice 08:42
credits
released August 4, 2014
Hollow Realm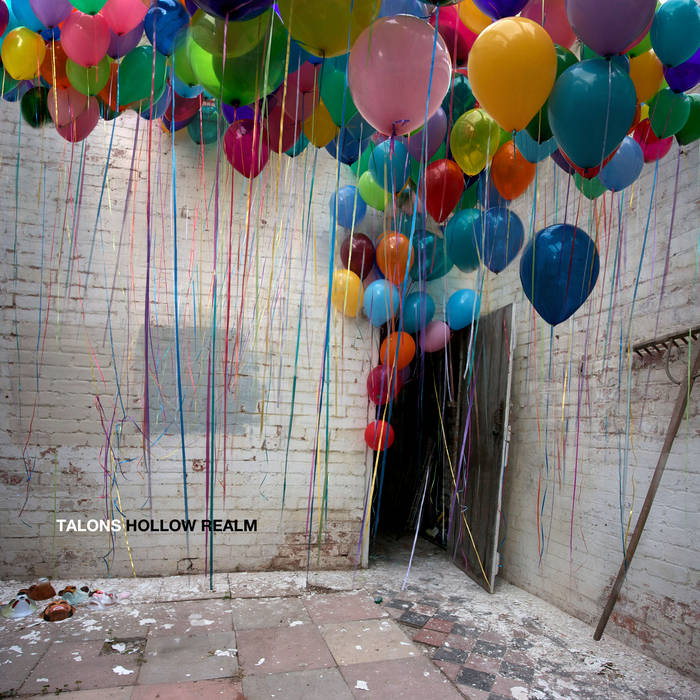 1.St Mary Will Be The Death Of Us All 06:02
2.Peter Pan 03:16
3.In The Shadows Of Our Stilted Homes 06:30
4.An Expected Future Event 01:49
5.Iris 04:55
6.Impala 04:53
7.Great Railroads 02:45
8.Hollow Depth 10:02
credits
released November 15, 2010
Commemorations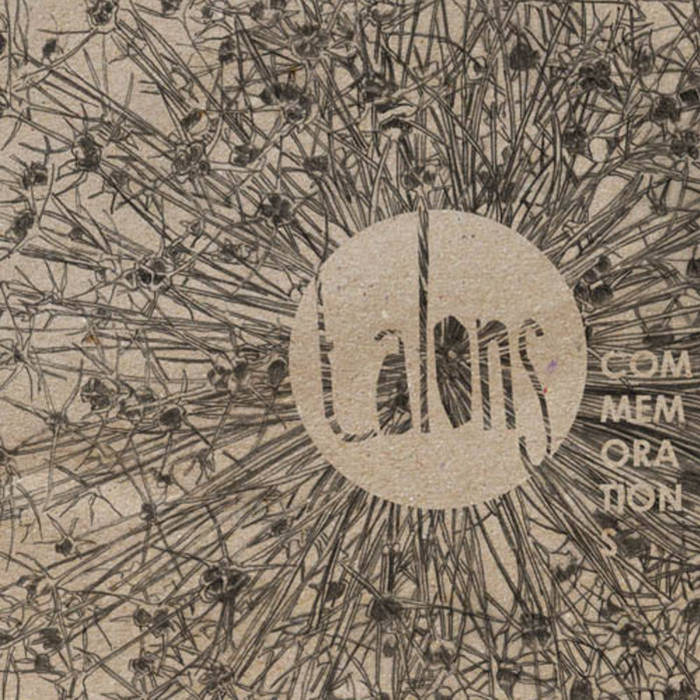 1.Commiserations, Buff Orpington 05:07
2.The Tragic Decline Of Buff Orpington 03:17
3.The Pearl Is So Upscale It Makes Dubai's Palm Look Like Milton Keynes 04:24
4.Manatee 06:37
5.Bethlehem 04:57
6.Anthropods 04:37
7.Trevelyan 05:00
8.The Pearl (Richmanu Reconstruction) 06:06
credits
released October 15, 2010
Videos
Reviews
Album Review: We All Know by Talons
Posted by altdialogue in Albums, Discography // 1 Comment
Instrumental post-rock act Talons release their third album We All Know on 27th July va Holy Roar Records. With a slow and steady approach to album releases, this album comes in the year of their 10th anniversary as a band, it's immediately obvious how much effort and care went into this album. It's the Talons you know but this time it's a little bolder, a little bigger and even more enthralling.
While 2013's New Topographics saw the band changing focus with stronger neo-classical influences as well as bringing a more rhythmic and expansive sound, We All Know marries all the best parts of Talons to provide a driving and exhilarating post-rock album.
Opener 'The Drowning' goes big on the atmospherics. As the track spends it's first minute building one instrument at a time there's a sense that this is setting up something special. The track settles with a delicious throbbing bassline before reverting to a pulsating build up that gets the blood racing. 'On Levels' revels in its devastatingly heavy riffs complemented perfectly by the strings before the track develops into an expansive and meandering dreamlike state.
'Cradles' is simply a stunning post-rock track. Think of the emotive, almost minimal, atmospherics Mogwai create (especially on their soundtrack work) and you'll be close to the mark. Haunting and chillingly emotional, this is one of the standout moments of the album. 'Movements on Seven' has an experimental feel, going off in directions you wouldn't expect and with a pummellingly frantic drumbeat it takes a couple of listens to get your head around. 'Long Reading Room' lets the neo-classical side come to the fore and acts as a timely reminder what good musicians Talons are. Stunning.
'Southern Shade' acts as the perfect track to showcase what Talons are all about – this is the band at their best. The controlled frantic energy segueing perfectly into delicate atmospherics, with both providing a knock punch in impact. 'Over and Again' has the feel of a live anthem, the big riffs churn and repeat before the track bursts with intricate guitars to provide the perfect counterbalance. Title track 'We All Know' has some the best violin work, but it's in closer 'Quiet' that Talons really excel. A stunning track full of all the essential Talons ingredients it gets the hairs on the back of your neck standing on end and you can't help but be blown away on every listen.
AD Rating 9/10
Album Review: We All Know by Talons – Alt Dialogue
ALBUM REVIEW: 'We All Know' by Talons
As willing as many are to lump all instrumental post-rock together as understated background noise that's only a half-step away from being a film score, not only is that demonstrably false, but Talons have often proven how far this sort of thing can be taken. The acclaim awarded to 2014's New Topographics definitely saw doors opening for the sextet to take their brand of post-rock to bold new heights, keeping hold of an elegance and delicacy thanks to their dual-violin leading approach, but also unafraid to contort itself into darker, weirder positions. Of course, a band like this is never going to be a mainstream darling, but New Topographics was what really pushed Talons into the genre's limelight for many, to see what else this band could possibly achieve.
And going off We All Know the answer seems to be fairly straightforward – sign to Holy Roar and use the motivation of one of the best underground labels around to make an even more diverse, experimental album. At least, it gets there eventually, with The Drowning and On Levels starting out on a particularly sour note, the sort of sluggishly-paced, densely-packed openers that really weight the album's first half down in serving as the complete antithesis to the pinpoint craft that Talons have previously displayed. Get to Cradles though, with its understated guitar and eerie juxtaposition between plucked and crying violins, and Talons' game plan suddenly becomes a lot more solid. Even if this mightn't be the one to resonate with post-rock newcomers, the balance between approaches to the genre on We All Know remains tight and precariously maintained, and Talons do a great job at navigating around it.
That alone sets them apart from many of their contemporaries, in that We All Know actually feels like elements explored individually rather than a single piece split into movements. Admittedly the lack of flow can feel a tad jarring (compared to the fluid motion that's practically been conditioned into most listeners of post-rock), but they're choices that Talons can get around with ease, and in terms of a musical palette, theirs proves to be a lot more diverse. Southern Shade remains the sort of ethereal, chilly piece you'd expect from a band like this (though the various world music influences give specks of colour that are much appreciated), but it's completely at odds with the thunderous post-metal of Over And Again, or the spasmodic chaos of Movements On Seven. It's variety that post-rock doesn't often go into, and even if it doesn't completely mesh together all the time, the ambition alone speaks for itself.
It's not the greatest thing ever by any means – it's too readily inconsistent to consistently reach any level beyond "very good" – but there's a certain mesmerising quality to We All Know that constantly draws you back for more, if only to dissect Talons' playing some more to see what else is there. And that's the sign of a good post-rock album, especially when it actually feels like an active experience to listen to, rather than just passive white noise to fill a room. There's a bit more that could be done, but that shouldn't discount the masses of work that Talons have already pulled off.
8/10
For fans of: And So I Watch You From Afar, Mogwai, Pijn
Words by Luke Nuttall
'We All Know' by Talons is released on 27th July on Holy Roar Records.
ALBUM REVIEW: 'We All Know' by Talons – The Soundboard (thesoundboardreviews.com)
Wonderful band from Hereford, UK, their melodies are very well structured and complex, with dark and dense tone, traveling violins, in the best jazz fusion style, guided by a vigorous drums, howling guitars with distorted, precise and sliding riffs and chords, keyboard apocalyptic, low protruding, diffused in the doom metal style. Able to take us on a very rich journey in detail to the ends of the creative immensity listed by this wonderful band. From a mesmerizing cadence and rich textures, his melodies slide with a melodious alternation to an explosive storm of emotions and feelings showing the full potential of this valuable band. Aryon Maiden