Project by musician Erik Swiatloch, under the pseudonym Swœr of Neustrelitz, Germany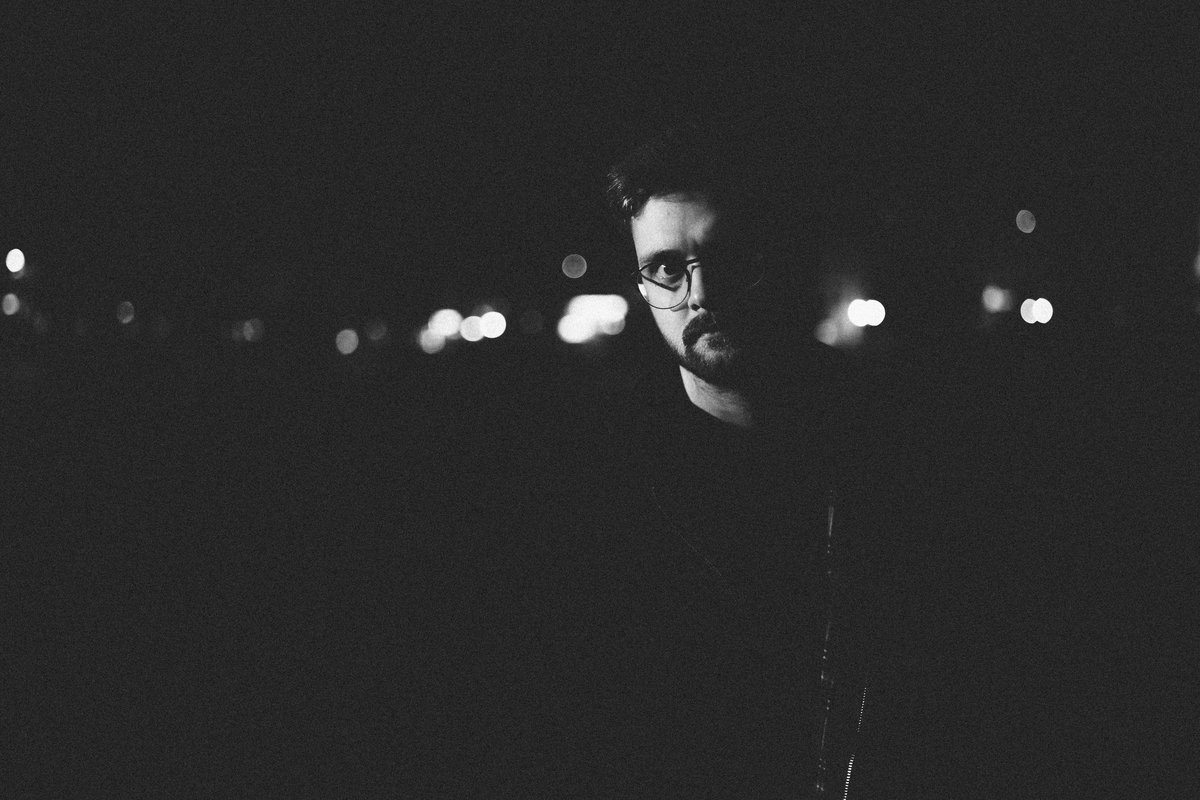 We forget to cry. We forget our shiver. We forget the true faces behind ours.Swœr produces and arranges everything on his own.
Record Label- Poly Unique.
"Experienced post rock listeners probably will not be too fascinated by Swœr's style initially, but gradually, all the peculiarities that make his work stood out invariably exposes all the colorful prospects that are inextricably present in his sound. Something that produces a pervasive uneasiness, although at the same time it is possible to feel a universal grace of imperial serenity ascend to the innermost nucleus of your soul, as a transcendental horizon of inevitable fragility invariably moves throughout the imaginary oceans of a passionate reason."-> Merchants of Air
Discography
When Waves Collide & Swœr (France & Germany)
Star Collapse remix by Swœr (to be released in January 8, 2021)
Post-rock, instrumental
For "When Waves Collide" from Paris in France, "Swœr" produced a remix of the song "Star Collapse".
The sound is still rustic and handmade, with an overflowing minimalism that sets the tone. Calm but determined, "Swœr" creates a dense atmosphere with his style and transforms the song of "When Waves Collide" into a new soundscape…
"When Waves Collide" was founded in early 2017 and released its first EP in 2019. Since then they are a high quality insider tip of the post rock scene. With their multi-layered influences and recurring elements from nature, space and landscapes they create an instrumental journey that feels like there is no time nor space… In 2021 they will release their first album.
Support
https://swoer.bandcamp.com
Follow
http://www.facebook.com/swoermusic
http://www.instagram.com/swoermusic
Original song 'Star Collapse' composed by When Waves Collide
Listen to the original song
lnkfi.re/wwc_starcollapse
Support
bit.ly/bandcamp_wwc
Follow
https://linktr.ee/whenwavescollide
Mixed and mastered by Swoer
Artwork by Swoer
based on original artwork by Jonathan Nardi • linktr.ee/thanidran
unfinished thoughts of an innocent dead child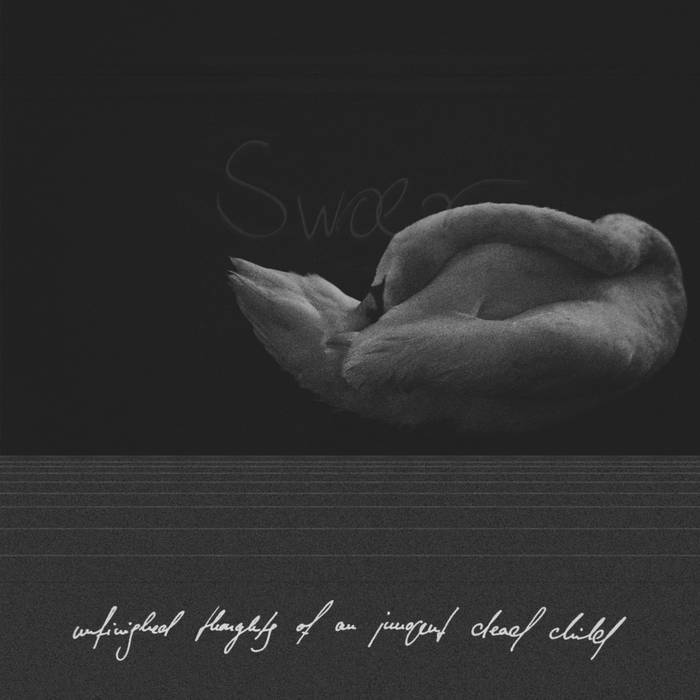 1.the lovely memories in the ground. 02:24
2.voices ring out and fall silent. 03:59
3.try to run backwards. 02:40
4.but melt like cold water. 04:16
5.in a sweet breeze. 05:46
6.i want to save our souls. 04:16
7.to keep them in my hallway. 03:20
8.and the time has collapsed. 03:27
9.it settled down into you. 06:48
10.no need to breathe. 04:19
11.cause it soaks you up in your own. 05:20
12.until the silent mutes it all. 03:22
about
With this album, I am burying my inner child. It's about letting go the innocent, thoughtless child, that used to live in everyone of us. But it dies while we growing up and it never returns.
It buried what's left today: The light-heartedness in being unperfect.
The acceptance in breaking free. The beauty of failing. And the joy of rising from the ashes.
12 tracks on one album. 12 tracks that strive for silence and scream for a movement.
It's the debut album of Swœr.
Recorded, Mixed and Mastered in Cold Skin Studio, Eisenach.
http://www.erikswiatloch.de/coldskinstudio/
credits
released October 9, 2017
℗ Poly Unique
Review
Swaer – unfinished thoughts of an innocent dead child (2017)11/10/2017


Post-rock debut with concept.
We would like to introduce Erik Swiatloch with his solo project Swér from the town of Meiningen in the Thuringian Forest. His debut album "unfinished thoughts of an innocent dead child" is released these days, in which the composer acoustically burys his "inner child". It's about letting go of the innocent, thoughtless child who lives in each of us, he said. Swér is a successful debut album with melancholic facades in the genre of post-rock.
Before we come to the debut album, a few words about the composer: Erik Switatloch falls into the category "underrated musician". He gained his understanding of music through years of gained experience in various music fields and on his instruments. Swér is therefore the result of this, including perhaps also the closeness to nature and down-to-earthness, which can be seen in the region in the south of Thuringia. Although the concept of the album may not be new, some musicians have already dealt with this topic: as a child one was guarded, ein leaf by tree, certainly one of many and yet unique in its kind.

Supplied, protected, swayed in the wind, which gently streaksone, play thoughtlessly with the sun's rays and catch them as well. One day, however, a strong gust of joining tears one of them,carried by the wind of solitude, far away fromm ancestral and familiar place.

Complex and multi-layered

"unfinished thoughts of an innocent dead child" sails into experimental waters in the genre of post-rock, paired with facets from the ambient and also light progressive elements will be found on the album. In general, you can say that the album is quite complex and complex, it has a wide range of different stylistic means in its luggage. These are partly romantic in nature with melancholic nuances, sometimes it surprises with indie-rock insoles. Throughout the album, a red thread of emotional and emotional arrangements winds through, which underlines the album concept.
A total of 12 different songs find their place on the album, lovers of dreamy post-rock will be with pieces like
"But melt like cold water" or "The lovely memories in the ground" be completely satisfied. Traditional post-rock with typical arches, as they have been closed in his heart. Songs like "In a sweet breeze" possess catchy melodies, are emotionally shaped and find their zenite on the album. Harmony and emotional sensitivity are the decisive aspect here.
Musical and emotional odyssey

Even if the album threatens to drift into the areas of the ambient a little towards the end, this point makes it even more sympathetic. The album has a charm in its own way, consisting of nested loop passages, a harmonious atmosphere and dreamy compositions. A prime example here would be the piece "no need to breathe". Quietly and contemplatively, Swér builds a dense atmosphere with his style, partly with a guarantee of goosebumps and bittersweet melancholy.
Fragile romance at a very high level can be expected with "unfinished thoughts of an innocent dead child" and will not be disappointed with its
length. It is therefore not easy to highlight special pieces. Every single song tells its own personal story. Special music for special hours. With his debut, Swér impressively shows his interpretation of a musical and emotional odyssey.


Erik Swiatloch with his solo project Swér from the town of Meiningen in the Thuringian Forest.
Swœr – unfinished thoughts of an innocent dead child (2017) (weebly.com)
Brilliant German composer and multi-instrumentalist, his melodies are environmental, melancholy, soft, complex, full of details and emotions. His cadence and texture are fantastic that awaken our sensitivity with the chords and riffs given showing a perfect harmony. Its melodies float like a breeze on our skin in a deep and serene way, brilliantly polished.
Beautiful collection, great work Erik. Aryon Maiden