Mammal Hands are a trio of like-minded musicians: Nick Smart piano, Jesse Barrett drums and tabla, and Jordan Smart saxophones. Floa is their second album for Gondwana Records and in the 18 months since their debut, Animalia, they have carved out a growing following both here and abroad for their hypnotic fusion of jazz, folk and electronica: winning fans from Bonobo and Gilles Peterson to Jamie Cullum. Landmark live performances have included shows at King's Place in London and the RNCM in Manchester, as well as a barn-storming debut at the Montreal Jazz Festival (where they debuted as part of the BBC Introducing showcase).
A performance which has seen them invited to return to the US and Canada this year. Drawing on a rich well of influences from Sufi and shamanic African trance music, Irish and Eastern European folk music, to Steve Reich and Philip Glass and more contemporary electronica influences, their music is built around deceptively simple sounding ideas that are lent power through the use of repetition and rhythmic loops. They have been compared to both Portico Quartet and GoGo Penguin for the way in which they navigate the choppy waters between contemporary dance music and jazz.Mammal Hands met in April 2012, while busking in Norwich.
They gelled quickly, drawn to each other's open approach to music making. Brothers Nick and Jordan were already playing together as an electronica duo but with drummer Jesse joining the band they developed a distinctive sound drawing on their love of electronic, contemporary classical, world and jazz music. Jesse's influences are wide ranging, drawing much from his studies with tabla maestro Sirishkumar Manji, he blends the intricate and complex rhythmic patterns of tabla with the melodic lines in the trio, bringing a distinctive approach to the drums and the rhythmic framework of the band's tunes.
Jordan brings a love of DJ culture and folk music from around the world, as well as the influence of Pharoah Sanders and John Coltrane to his playing whilst pianist Nick brings a knowledge of classical Jazz harmonies but also a deep interest in the minimalist composers (Terry Riley, Steve Reich, LaMonte Young) which has influenced his compositional approach, striving to create hypnotic, rhythmic patterns that can provide a foundation for Jordan and Jesse to build on. It is this unique combination of influences and their unusual baseless line-up that makes Mammal Hands' sound so distinctive.
Websites
http://yuppiesmusic.com/artists/mammal-hands/
Music | Mammal Hands (bandcamp.com)
mammalhands@gmail.com
https://www.instagram.com/mammalhands/
Discography
Captured Spirits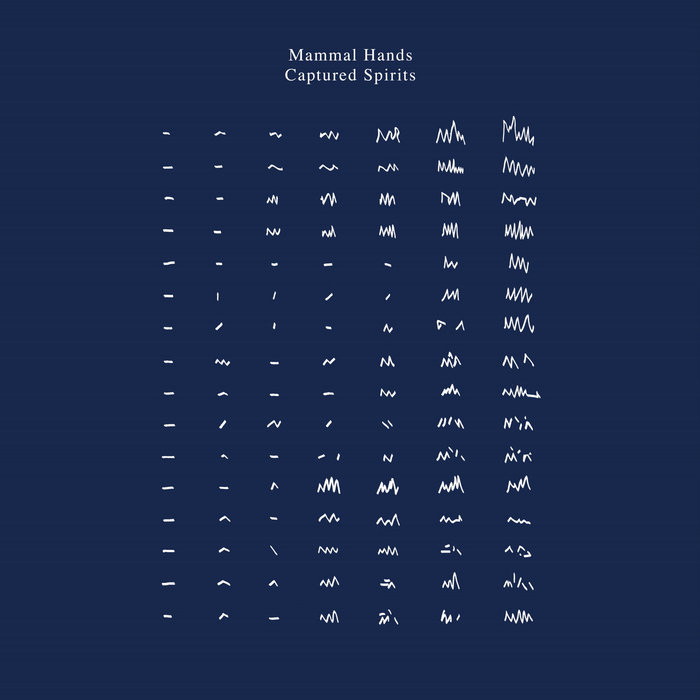 1.Ithaca 04:52
2.Chaser 03:43 video
3.Late Bloomer 05:00
4.Versus Shapes 03:25
5.Spiral Stair 04:38
6.Floating World 01:58
7.Riddle 06:14
8.Rhizome 06:27
9.Shoreless 01:43
10.Into Sparks 04:25
11.Little One 05:59
about
"The semi-classical drums/sax/piano trio Mammal Hands mutate into a high-volume rave act" The Guardian
Mammal Hands are pleased to announce the release of their highly anticipated fourth album 'Captured Spirits', released 11th September via Manchester tastemaker record label, Gondwana Records.
Consisting of saxophonist Jordan Smart, pianist Nick Smart and drummer and tabla player Jesse Barrett, the trio have forged a growing reputation for their hypnotic fusion of jazz and electronica and have recieved glowing recommendations from the likes of The Guardian and Gilles Peterson. Drawing on their love of electronic, contemporary classical, world, folk and jazz music, Mammal Hands take in influences including Pharoah Sanders, Gétachèw Mekurya, Terry Riley, Steve Reich and Sirishkumar Manji.
Forming in Norwich in 2012, brothers Nick and Jordan along with Jesse, developed their distinctive and polished sound with their meteoric live shows and release of three critically acclaimed albums: 'Animalia' (2014), 'Floa' (2016) and 'Shadow Work (2017). Landmark live performances have included shows at The Roundhouse London, the main stage at Field Day Festival, La Cigale Paris, Montreal Jazz Festival, Hamburg Elb Jazz, Athens Technopolis and Unit Tokyo.
Teaming up once again with trusted producer George Atkins (Wiley, The Courteeners) at 80 Hertz Studios in Manchester, 'Captured Spirits' explores themes including existence and displacement. "The name has multiple readings but was first inspired by something Jordan was reading about past experiences of ancestors being caught and coded into our DNA and having an effect on who you are today. This ties in with themes that we have touched on before relative to identity and the collective unconscious ('Shadow Work'). It also toys with the idea of feeling contained/trapped and the need to break out of something and also the idea of people being spirits that are "captured" in a body", says Nick.
Opening with the melodic rhythmic patterns of 'Ithaca', the tempo picks up with the mesmerising 'Chaser', as heavy percussion and Nick's frenetic keys draw the listener deep into Mammal Hand's distinctive soundsphere. North Indian influences dictate the meditative 'Versus Shapes' with Jesse's transcendental tabla playing taking centre stage while the dark and moody 'Spiral Stair' relies on a multitude of colliding and intersecting shapes and sounds.
All three members of the band contribute equally to the writing process: one that favours the creation of a powerful group dynamic over individual solos. "I think with this record, there was a strong and renewed sense of collective enjoyment and appreciation for the process and each other's contributions. After a long period of touring and a slow build up to the actual recording sessions we were able to mull over ideas for long periods, build on lessons from the past and pull our playing connection to an even deeper place. Realising each other's visions for the whole and clearly understanding how they intersect", says Jesse.
That vision is also realised by longtime collaborator and artist Daniel Halsall who designed the artwork for 'Captured Spirits'. His strong instinctive feel for the band's visual world is a key component to understanding the music. "Our work with Dan over such a long period of time now has become integral to the bands aesthetic and he always seems to grasp the themes and ideas that we send for each album and distills them into something striking and engaging that really complements the music. This is really important with instrumental music, as we need to be able to convey our ideas without being too literal or definitive and give the listeners space for imagination and to take their own journey when they listen to the music and look at the artwork", says Jordan.
Elsewhere across 'Captured Spirits', 'Riddle' and 'Rhizome' are rich in texture and heavy on groove and both compositions showcase a complex, emotional range and demonstrate three like-minded musicians with a dazzling understanding of jazz, electronica and cinematic rhythms. "Music has the capacity to fill so many spaces in our lives, as I think fundamentally it is a more direct form of communication than even language. In this way it can be refuge, it can be social, it can be revelatory, it can be memory, it can be what we need at a given point in time", says Jordan.
The high intensity of the trio's live shows is recreated with the spiritual jazz-influenced 'Into Sparks' as Jordan's sax exhibits an unrestrained energy and freedom but it's left to 'Little One' to bring down the curtain on arguably their most accomplished album to date, a soothing, breezy gift to Jesse's new daughter.
credits
released September 11, 2020
2020, Gondwana Records
Becoming
1.Becoming 07:23
2.Refuge 03:41
3.Shimmer 05:47
about
Almost a year to the day since the release of their acclaimed third album Shadow Work, Mammal Hands share a new EP entitled Becoming.
Recorded from the same extensive studio sessions,Becoming is a seen as a brooding companion to third album Shadow Work, offering three new pieces self-produced by the trio. It opens with the bold title track Becoming, a hugely dynamic and diverse composition that begins with a rhythmical piano and saxophone line, building gradually with textural layers and flourishes before reaching a climatic end reminiscent of math-rock. It highlights the groups continued skill and playful ability to improvise and experiment with structure and mood.
"Becoming has a lot of different influences in it. The opening section has a hip-hop inspired feel, the middle section breaks into a more minimalist/electronic theme before cutting to a heavier/guttural feel for the last sections"reveal the trio.
Second track "Refuge" opens and closes with a calm and gentle melodic pattern led by the drums, evolving with subtle rhythmic saxophone lines before erupting into more explosive group playing, then returning to the melody and a place of calm. On tour it has often been the trio's favoured live opening piece.
"This is a track we wrote together where we wanted to approach things in a slower, more harmony-driven way. We were trying to create an atmosphere where the listener is drawn in and then carried along with the movement of the piece. We felt that it provided a calm and gentle opening that we hoped would draw people into our world in a gentle way with something a bit mysterious and dark instead of a louder, more obvious opening statement"
Closing the EP is track 'Shimmer', a dark and moody piece where the piano and drums explore dark cinematic scenes and textures. With around an hour left whilst recording at 80 Hertz in Manchester, the trio decided to put down some final takes and making a deliberate decision to play and record their instruments at low volume. The result is a concluding piece that features a hypnotic extended section of piano soloing with repeated rhythmic patterns and minimalist style passages.
"Playing at such low volumes was a really nice way to bring out some of the more subtle colours of our sound"
The minimal artwork created by Daniel Halsall features three flying birds as a focal point which subtly encompasses the connection between Becoming and Shadow Work.
Hailing from Norwich, Mammal Hands (saxophonist Jordan Smart, pianist Nick Smartand drummer and percussionist Jesse Barrett) have carved out a refreshingly original sound from a disparatearray of influences, forging their own path away from the musical mainstream. Their hypnotic live shows have earned them a reputation as one of the most exciting bands on the touring circuit, as they continue to push the boundaries of their unique line-up to the outer limits of its possibilities.tbc
credits
released November 2, 2018
2018, Gondwana Records
Shadow Work
1.Black Sails 04:46
2.Wringer 03:12
3.Boreal Forest 05:07 video
4.Solitary Bee 04:48
5.Three Good Things 05:51
6.Living Frost 06:28
7.Near/Far 01:43
8.Straight Up Raining 05:33
9.Transfixed 07:42
10.Being Here 01:27
about
Captivating, ethereal and majestic, Mammal Hands unleash their third album, Shadow Work: drawing on spiritual jazz, north Indian, folk and classical music to create something inimitably their own. Recorded at 80 Hertz Studios in Manchester, it is the result of 18 months of intensive touring and mammoth writing sessions. The energy from their exhilarating live performances has fed into the writing process and yet there is a quiet reflective side to this album, giving it an expanded emotional range that draws the listener deep into Mammal Hand's sound world.
credits
released November 3, 2017
℗ & © Gondwana Records 2017
http://www.gondwanarecords.com
Floa
1.Quiet Fire 06:44
2.Hillum 05:22
3.Hourglass 05:43 video
4.Think Anything 04:06
5.In The Treetops 02:54
6.The Eyes That Saw The Mountain 05:44
7.Kudu 06:00
8.The Falling Dream 01:59
9.Shift 04:50
credits
released May 27, 2016
Jordan Smart saxophone
Nick Smart piano
Jesse Barrett drums and tabla
All tracks composed by Mammal Hands
Produced by Matthew Halsall
Recorded by George Atkins at 80 Hertz
Mixed by George Atkins, Matthew Halsall & Mammal Hands at 80 Hertz
Mastered by George Atkins at 80 Hertz
Artwork and design by Daniel Halsall
℗ & © Gondwana Records 2016
http://www.gondwanarecords.com
Animalia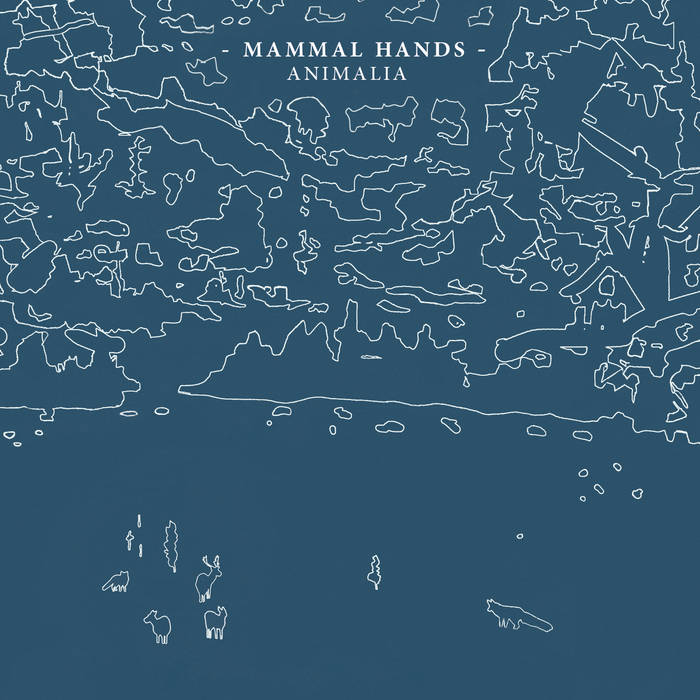 1.Mansions Of Millions Of Years 06:07
2.Snow Bough 02:37
3.Kandaiki 05:15
4.Spinning The Wheel 04:37
5.Bustle 04:29
6.Inuit Party 05:52
7.Street Sweeper 03:14
8.Tiny Crumb 07:46
about
Folk-minimalists announce vinyl issue for breakthrough album, Animalia.
"The semi-classical drums/sax/piano trio Mammal Hands mutate into a high-volume rave act" The Guardian
Captivating, ethereal and majestic, Mammal Hands (saxophonist Jordan Smart, pianist Nick Smart and drummer and percussionist Jesse Barrett) has carved out a refreshingly original sound from adisparatearray of influences: drawing on spiritual jazz, north Indian, folk and classical music to create something inimitably their own.
Hailing from Norwich, one of Britain's most isolated and most easterly cities, they have forged their own path away from the musical mainstream and their unique sound grew out of long improvised rehearsals. All three members contribute equally to the writing process: one that favours the creation of a powerful group dynamic over individual solos. Their recordsare entrancing and beautiful affairs,while their hypnotic live shows have seen them hailed as one of the most exciting bands in Europe as they push their unique line-up to the outer limits of its possibilities.
Over the course of three albums, Animalia, Floa and Shadow Work they have built a committed following and established themselves as one of the finest live bands in Europe. But while Floa and Shadow Work were both issued on vinyl this is the first time that Animalia has been committed to wax.
Produced by Matthew Halsall and recorded at 80 Hertz Studio, in Manchester, and engineered by George Atkins, Animalia features the band breakthrough hits Mansions of Million Years, a slow building tune that takes it's name from Egyptian mythology and draws the listener into the band's distinctive sound world. And the gorgeous hooky Kandaiki which makes stunning use of looped melodies in different time signatures, creating a wonderful interplay between the parts.
Other highlights include Snow Bough a short, melancholic, but moving, ambient composition, the Irish folk music inspired Spinning the Wheel, which also features drum beats inspired by chopped up electronic drum patterns and hip hop instrumentals. The jaunty Bustle and delightful Inuit Party and Street Sweeper. Finally the album closes with Tiny Crumb, which explores melodic ideas inspired by Alice Coltrane and Joe Henderson and builds in intensity from a quiet start to a powerful collective improvisation and heavily features Jesse's Tabla.
credits
released September 15, 2014
Jordan Smart saxophone
Nick Smart piano
Jesse Barrett drums and tabla
All tracks composed by Mammal Hands
Produced by Matthew Halsall
Recorded by George Atkins at 80 Hertz in December 2013
Mixed by Matthew Halsall and George Atkins at 80 Hertz
Mastered by George Atkins at 80 Hertz
Artwork and design by Daniel Halsall
℗ & © Gondwana Records 2014
http://www.gondwanarecords.com
Reviews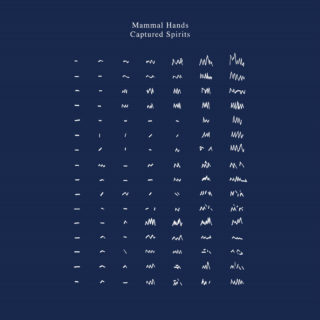 Mammal Hands
Captured Spirits
8/10
Words by Robert Davidson
You only need to hear a snippet from literally any part of British jazz trio Mammal Hands' fourth album Captured Spirits to feel the unmistakably wistful breeze of the open sea bluster through and overwhelm you. This is music you want to be lost to.
Eschewing a vocalist, the songs are propelled forward by the groovy collision of Nick Smart's equal parts rhythmic equal parts chaotic piano, Jordan Smart's emotive saxophone and Jesse Barrett's forever in-flux drums and percussion.
Across eleven tracks, Mammal Hands navigate warm waves of resplendent organic cross-over jazz with a post-rock ballast – the overriding atmosphere one of wonder and possibility, serving as the perfect antidote for this tempestuous present.
The clambering piano, sultry sax and metronomic drums of album opener 'Ithaca' emote the exile's broken promise of returning home – with Smart's sax anteing to a climatic weeping of nostalgia that wavers like moonlight upon rippled water.
'Versus Shapes' beautifully imbrues the meditative, shoegaze sound with Barrett's patting of the tabla, opening up sonic pastures for the listener to wander through. The sax the winding path, the piano dotted sparsely throughout the terrain like sheep.
'Riddle' is glazed in a fantastical, albeit combustible Celtic whimsy with Smart's sax riding and breaking in waves before enveloping itself into a hypnotic whirlpool capable of charming even the fiercest sea serpent. Whether a storm of sounds or a zephyr-like reflective whisper (such as 'Floating World' and 'Shoreless'), this captivating album creates an immersive tapestry of impossible and foreign aural visions that sound like home.
Parallels will rightfully be drawn with the current crop of extraordinary jazz musicians hemorrhaging out of Britain, especially GoGo Penguin and the cosmic sax of any Shabaka Hutchings-affiliated group. However, the more mellow and less cosmic sound of Captured Spirits draw it closer to the imagined and grounded futures of Penguin Café Orchestra and early Sigur Rós than anything else.
It's a distinct sonic identity that assures they continue to carve out their own space in this bustling scene.
Mammal Hands – Captured Spirits – Album Review – Loud And Quiet
Modern jazz keeps moving forward, and so do Mammal Hands over the course of Captured Spirits.
Release date: September 11, 2020 | Gondwana Records | Facebook | Bandcamp | Website
It hasn't been long since I've been following Mammal Hands, it's been just several months, a year tops. Naturally, when I heard there was a new album on the horizon, I knew I'd have to review it. Around the time I discovered the band, I was looking out for jazz bands that create an accessible blend while retaining more than a fair level of intricacies. I was also seeking to find something that adds some modern flair to its approach and delivery. I feel like I struck gold with Mammal Hands.
Captured Spirits seems to pretty much pick up the action where Shadow Work and Becoming left off. While at a glance it may seem like the band found a recipe that works for them (and their audience), and that is true, they aren't just doing carbon copies of it. Sure, all the fundamental characteristics are rightfully present, like the deceivingly easy-going manner in which the songs are written. I say deceivingly since that's how it appears at face value – there are some rather twisted and winding parts too. You could also take for example the light-hearted atmosphere that seems to seep through the cracks all around. Now that's not ubiquitous either, there are plenty of shifting moods as well.
The aforementioned aspects, besides detailing some characteristics, also serve as arguments for how the band's mix of sounds manages to be digestible while still holding a satisfying amount of more complex things and, of course, a high engagement value. I probably had to spin the album about five or six times before I stopped going with the flow and actually listened actively to what is going on – you know, so I can write about it. While at first this may come across as it being forgettable, it's rather that it's so hypnotically immersive that you just go along with it for the ride – without actually paying any thought to precisely where you are going, through where, or even how for that matter.
I find it rather surprising that it holds all these qualities given how inconspicuous it is. There isn't anything inherently flashy or madly dynamic going on. Sure, there are some parts that are more heated up. Take, for example, the segment that starts right at the halfway point of "Riddle". There you have a highly energetic display, yet it doesn't leave an intense mark as the song returns to its opening melody sooner rather than later. The impact is there though, and it's impossible not to notice when things pick up as the contrast is well-defined.
Everything seems to be in a fine balance overall. Nothing seems out of place, even if there are plenty of moments that diversify the trip. It's worth noting that even though there are only three instruments present, they successfully create a full and rich sound that doesn't feel like it's overbearing or lacking. I think a part of that can be very nicely underlined with "Versus Shapes". We see that the mood strays quite a little from the upbeat and bright demeanor that seems to dominate the record. There's something slightly melancholic, almost wistful about the track, which only seems to want to explore this particular texture.
I guess that ultimately, what I'm trying to say is that this is a damn fine album, and it's something that you vibe to more than anything else. You know what I mean – you settle in, hit play, and just roll with it, whether you're heading out for a brisk walk, or just want to unwind in the comfort of your own solitude, or whatever else. I think that the essence of Captured Spirits is that it allows you to capture anything and animate it via this collection of sounds, rather than how records traditionally capture something specific and then you tap into that.
Mammal Hands – "Captured Spirits" – Everything Is Noise
Mammal Hands: Captured Spirits – Review
September 18, 2020 by Harrison Screen
Mammal Hands return, alongside producer George Atkins, to once more take us on a jazzy adventure on their fourth album, Captured Spirits.
A group blending jazz, electronica, and classical music isn't the first thing you'd think to burst out of Norwich. But that's exactly what trio Mammal Hands have been doing for three albums. Now, on their fourth album Captured Spirits, they unite with producer George Atkins (Wiley, The Courteeners) to bless our ears once more. Having played famed musical landmarks such as The Roundhouse London and Montreal Jazz Festival, lets see whether their expressive music translates well on this latest release.
There are no vocals at all on the album, in fact, there are only four instruments in total on display. A saxophone, a piano, drums, and tabla. With eleven tracks on Captured Spirits, the group do well at creating enough diversity and tension to captivate ears for almost 50 minutes. Opening with the soft Ithaca (which Eric Satie himself would be proud to play on the piano) it eases you in, before launching into the manic Chaser. Despite all members being extraordinarily talented, saxophonist Jordan Smart is the standout on each track. On Chaser, his snake-like flow alone is what drives the track into a mania, hitting the climax before once more setting the standard for the following track, Late Bloomer.
With headphones on, turned up loud, Mammal Hands have mastered the art of journey. Every track is a new exotic world without any disjointed sections. Holding it all together is drums and tabla player Jesse Barrett, who despite not being the standout is the unsung hero. It would be thought that complex rhythms and offbeats would distract the ear; however, it almost goes unnoticed. Every strike and kick is so perfectly in place that it doesn't disturb the order.
Though there is nothing to complain about musically (and it is a display of mastery), if you don't allow yourself to get lost in the weaving nature of the songs, they can tend to drag. It isn't an album you'll play in the car, or at a dinner party, instead light an incense stick and go on the journey alone. Focus on your surroundings or art, not the music, for Captured Spirits to be fully enjoyed. By the time you hit seventh track Riddle and the saxophone is swirling around your head, it becomes a form of meditation that is worth experiencing. This journey brings you back into the room for the finale, as both tracks Into Sparks and Little One are the closest to traditional jazz – meaning you won't be left in a trance for the rest of your evening.
All three members of Mammal Hands have contributed equally to the writing of Captured Spirits and it is obvious to hear. You can feel the musical energy bounce off of each member start to finish, something that is polished up nicely with George Atkins' production. Each member also appears to know their role, not stepping on each others feet, which isn't easily done when it comes to jazz (pianist Nick Smart particularly needs highlighting for his ability to maintain a solid melody without egotistical complication). As said previously, the album will only be enjoyed if you are able to take a step out of reality for 50 minutes, but if you can it is well worth it.
Captured Spirits also comes as a beautiful gatefold with minimalistic artwork by Daniel Halsall.
Score: 5/5
Mammal Hands: Captured Spirits – Review | Vinyl Chapters
Stupendous English trio, their melodies have a fantastic synergy mixing different styles such as: environment; electronic; cinematographic; Jazz; and folk.
With a meditative intensity of an intoxicating atmosphere and a smooth texture of increasing chords and arpeggios, creating a perfect and harmonious cadence.
His sentimental melodies slide into notes, transmitting a refined and polished serenity, full of details, capturing the core of our existence.
Aryon Maiden