Stellar Death is an effort to explore new musical landscapes that aim to create a unique mood and narrative for each song, while developing varied sonic textures within and across each track. Our ambition is to routinely release new material to provide listeners with frequent and differing examples of our musical inspiration at that time.
Members
Scott Loose – guitars, keys, drum/percussion programming
Matt Kozar – guitars, keys
Ben Kelly – bass guitar
Discography
Fragments of Light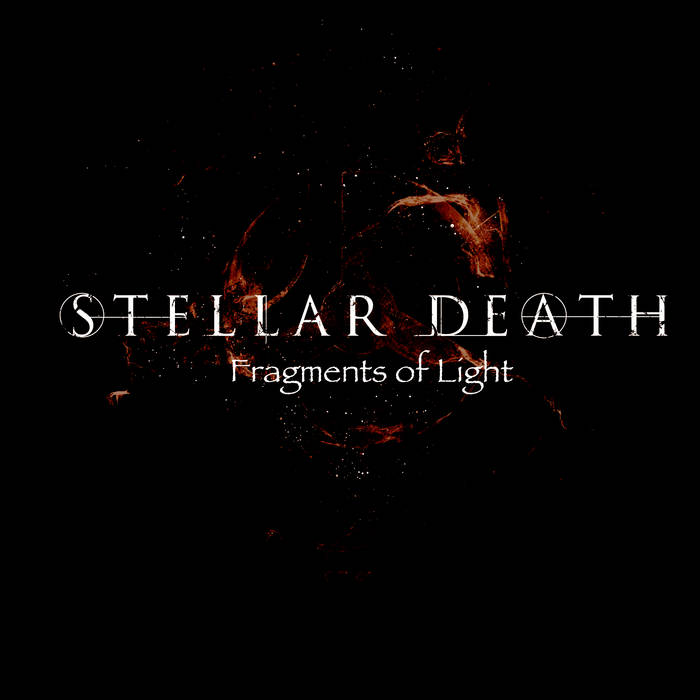 1.The Astronomer 07:00
2.Endless
3.Betelgeuse
4.Binary Collapse 06:58
5.Approaching the Singularity
6.Everywhere and Nowhere 07:32
7.Critical Mass (That Which Cannot Be Created)
8.Afterglow
credits
releases January 8, 2021
Scott Loose – guitars, keys, drum/percussion programming
Matt Kozar – guitars, keys
Ben Kelly – bass guitar
All music recorded, mixed and mastered between November 2019 – August 2020 at House Nine, except 'Endless' – mastered by Greg Schwan at The Oak Lodge.
Copyright 2021
Approaching the Singularity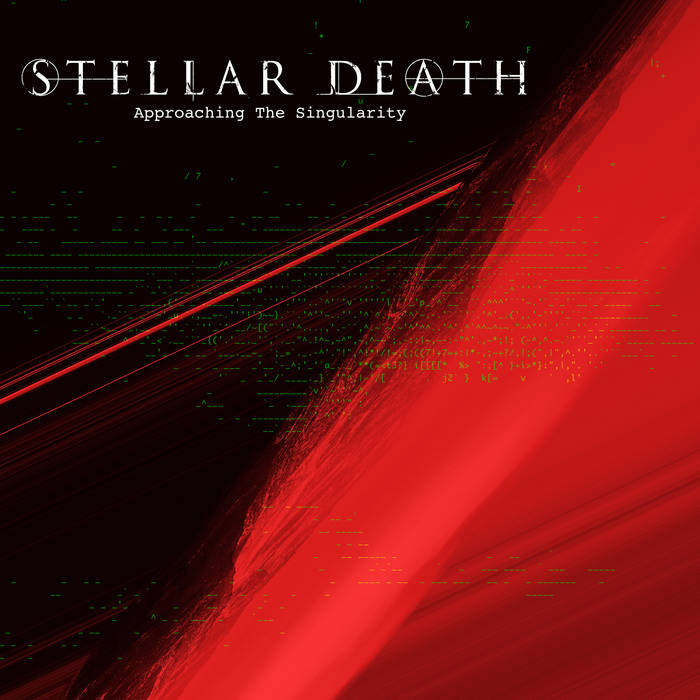 Binary Collapse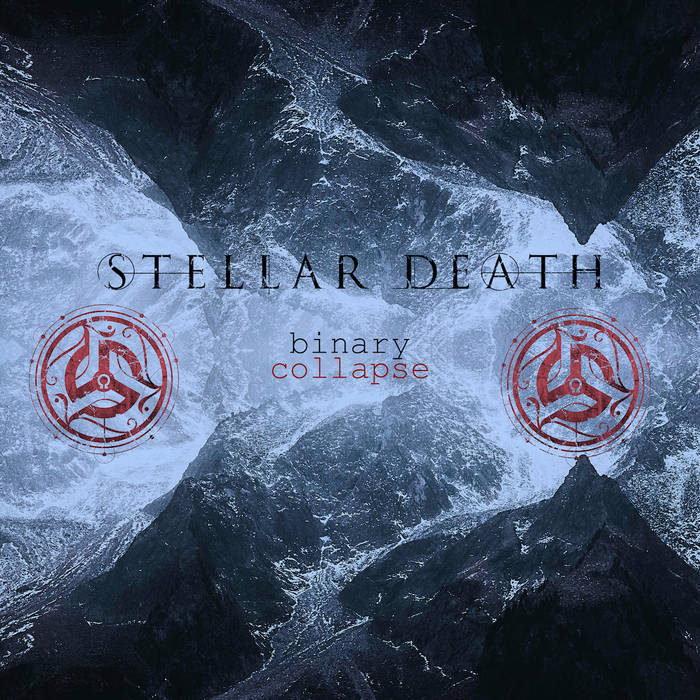 Betelgeuse
Endless
The Astronomer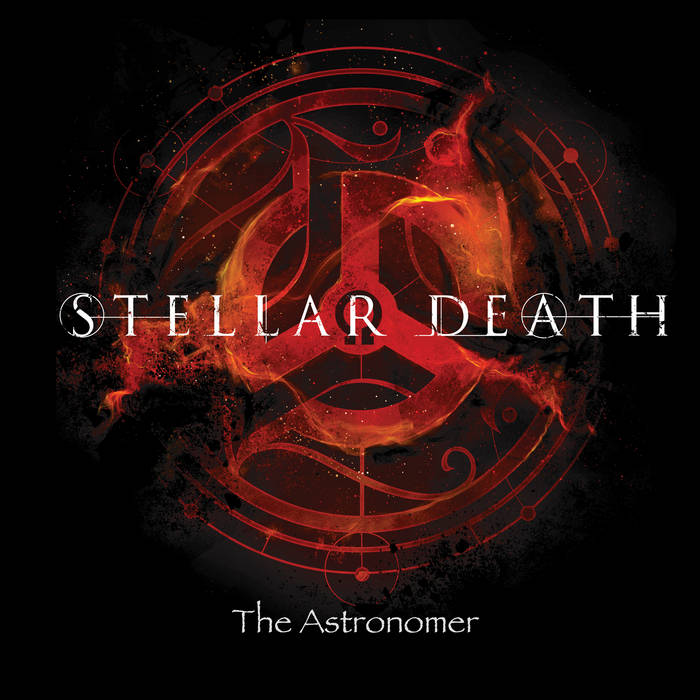 (1) Stellar Death – Tema – YouTube
Reviews
Stellar Death – Fragments of Light
Rating: 3.5/5
Distributor/label: Self Released
Released: 2020
Buy Album: stellardeath.bandcamp.com
Band Website: www.facebook.com/stellardeathdc
Band line-up:
Scott Loose – guitars, keys and percussion
Matt Kozar – guitars and keys
Tracklisting:
1. The Astronomer
2. Endless
3. Betelgeuse
4. Binary Collapse
5. Approaching the Singularity
6. Everywhere and Nowhere
7. Critical Mass (That Which Cannot Be Created)
8. Afterglow
Review
If you enjoy instrumental rock and metal music, with industrial and prog elements thrown in, Stellar Death is a duo I'd recommend to you. The same when it comes to science fiction or interest in space, time and all things out-of-this-world.
This duo from Washington DC has conjured a new album which had me thinking of films like 2001: A Space Odyssey, Moon and Interstellar 5555 from the moment I put it on. Ambiguity is something that hangs over all instrumental music and the intrigue of what these blokes had in mind caused me to be hooked as the strings and keys began the ascent to the stars.
"The Astronomer" and "Endless" begin the album by making images of the cosmos, particularly shooting stars or dust and asteroids appear before you. Space travel put to music is how I would describe that, and once you get to "Betelgeuse" it had me thinking of the many long hours I've spent pouring over Dune and Hitchhiker's Guide to the Galaxy.
As you can see, this is an album that piqued the sci-fi nerd in me, but there is more to this band than just a love for stories in space. With titles such as "Binary Collapse" and "Critical Mass", this would be a band I'd recommend to all the astronomers, physicists and ufologists who like heavy and industrial music. No two songs are alike in terms of musicianship as the guitars and percussion change on many levels to suit just how space and time can change so quickly.
I think the album's instrumental stance gives the listener an idea of the unknown, as space is still full of surprises and secrets regardless of how far we have advanced in exploration and understanding. Stellar Death is the band for the scientists and space enthusiasts out there, and the changing tones and song structures have you feeling like you've been all around the galaxy and back by the time "Afterglow" finishes.
Give this album a shot if you want to experience the vastness and wonderment of space put to music.
Review by Demitri Levantis
Stellar Death – Fragments of Light – The Independent Voice
Album Review: Stellar Death – Fragments of Light
January 4, 2021 Paul Hutchings Album Reviews, Reviews 0
Album Review: Stellar Death – Fragments of Light
Reviewed by Paul Hutchings
A self-released debut, this has been receiving regular plays since arriving in the review pile, because it is a quite brilliant release. Who is Stellar Death? Well, the Washington D.C. duo are Scott Loose on guitars, keyboards and percussion and Matt Kozar on keys and guitar. Between them they have created 'Fragments of Light, an eight-track instrumental album that blends a myriad of styles and takes the listener on a musical journey that provides ample and rich rewards.
The inspiration for the album's themes centres on the vast, cold, and violent universe and humanity's seemingly unawareness of the journey we are making.
As the album unfolds, the music traverses a wide and vast changing soundscape which envelops and captivates the listener. The combination of progressive rock and metal and emotive ambience works, with every track displaying pleasing variation. The clockwork riffing of opener 'The Astronomer' switches to the ambient sounds of 'Endless' with ease, the percussion and harrowing echoing guitar work very noticeable. The gentle almost shoegaze of 'Approaching the Singularity' contrasts with the more explosive 'Binary Collapse'. The former's shimmering guitar sound and deep, resonating drums providing a refuge of calm before slowly reaching an intense and dramatic conclusion.
'Fragments of Death' is an album that performs multiple tasks. Perfect background music, it also is ideal for total immersion and losing oneself in the complex caress. The pinnacle of the album is the ten-minute plus 'Critical Mass (That Which Cannot Be Created)', which relies heavily on thick layered synths to great effect. The finale of an album that is sure to remain on the playlist for some time is the mesmerising 'Afterglow', which illuminates like a warm living room lamp. The calm and vast sereneness of space is captured in these final tracks, emotionally exhaustive but richly rewarding in all aspects.
Fragments of Light is unlike most of what you will hear in 2021. It won't be for everyone but if you do enjoy something relaxing and unusual, it's very much worth the time.
For all the latest news, reviews, interviews across the heavy metal spectrum follow THE RAZORS'S EDGE on facebook, twitter and instagram.
Album Review: Stellar Death – Fragments of Light (therazorsedge.rocks)
Wednesday, December 2, 2020
Vinyloscopy with Scott Loose of Stellar Death
There's a post rock instrumental duo from the filthiest city in the USA…home of the original swamp, and some absolutely wonderful people and sea food.
The soft shelled crab for one thing is delightful!
New friends Stellar Death have their first album dropping in late January. You should probably look into that here on BANDCAMP.
1. Listening to Black Sabbath's eponymous debut the night I got it blew me away. What's the album that sounds the best on vinyl compared to digital sources?
Scott Loose: One album that always stood out to me as sounding particularly great on vinyl is Miles Davis 'Kind of Blue.' It just really works in this format.
I listen to it frequently when I'm trying to relax, and just want to unwind. But funny that you mention Sabbath, as I have a memory of jamming Master of Reality on my dad's old record player when I was growing up.
My dad had a great collection of what we'd now call classic rock, but old Sabbath and Zeppelin really stood out to me – and I'm happy my first exposure to these bands was through records – as I not only would listen, but I'd read through all the liner notes and got to take in the album artwork, etc.
Much preferred to these days of just streaming without having something physical to hold.
2. I was laying in bed one night and couldn't sleep and I figured, it was time to start buying records. How did you come to the idea that it was time to start buying vinyl instead?
Scott Loose: I actually had records growing up since my dad had a record player, and then I had my own in high school – so early/mid 1990s. Back then, it was mostly classic rock and early DC hardcore, ska, reggae music.
I skated back in the day, so some of the early alternative stuff made its way into my collection. However, I did switch over to CDs primarily after moving out of my parents – I must have sold my record player, and didn't get another one until probably 2015 or so.
I still have some of my old records, but have also been buying new ones for the last 5 years or so. The main reason being, as stated before, I prefer to have physical copies of albums. And I like looking at the artwork and really focusing in on the music.
Vinyl generally just sounds great anyway – especially for particular styles.
3. For my old stuff, it's vinyl worthy, for new stuff, it's all vinyl if available. Do you buy everything on wax or do you have a vinyl worthy category?
Scott Loose: The only music that I buy is on vinyl at this point.
I haven't bought a CD in years, and generally don't buy downloads. As for categories, I've recently delved more into classic rock, alternative, soundtracks, and some post rock type stuff.
4. My second living room is where I keep it all. Upstairs, my 1971 Sherwood 7100-S, Receiver, 1975 Pioneer PL-200, and 70's Sansui 5 way speakers. Tell us all about your vinyl set up.
Scott Loose: I have a very simple set up. I've got an audio-technica AT-LP60 and two mica PB42X speakers, sitting atop two wooden wine boxes in my basement.
But it's a great place to chill, drink a couple glasses of wine and get lost in some good music.
5. Do you read the lyrics and go over the inserts when you're spinning?
Scott Loose: Yes, sometimes. I usually do this when I first buy a record, but then I just listen from there.
Sometimes it's distracting to me to listen to music and read lyrics at the same time.
6. When someone says, I'm stupid for buying records, I tell them, thanks, more limited edition colored vinyl for me, what's your answer?
Scott Loose: Well, if they want to support musicians it's better that they buy physical merch, and records/CDs etc. As a musician myself, it's ridiculous how little you make off of streaming services – it's literally a small fraction of a penny per stream.
You have to get millions of streams just to buy lunch. But otherwise, I dig vinyl so don't really care what people might say!
7. My first album ever was Live Evil by Black Sabbath, so I'm stuck on live albums. What's the best live album on vinyl?
Scott Loose: That's a great question – though I don't think I own any live albums on vinyl.
My favorites live albums, however, are Maiden's 'Live after Death', and Ozzy's Randy Rhoads tribute album.
I should probably pick these up on record now that you mention it.
8. Tell me about your latest vinyl release. (If applicable, if not, skip)
Scott Loose: The last vinyl release that I played on was While Heaven Wept 'Suspended at Aphelion,' released via Nuclear Blast in 2014.
All of the WHW stuff came out on vinyl at one point or another, going back to the early/mid 1990s. I joined this band in 1998, so played on a number of those records.
I guess that's another reason I bought a record player in around 2015, I had all these WHW albums on vinyl but couldn't listen to them! The new album that I have coming out is a new instrumental project called Stellar Death, and the album is entitled 'Fragments of Light.'
We are only doing a digital release for now (release date 8 January 2021), but if it seems people are interested, we'd love to put that out on record too.
9. Listening to records is my comfort food for my soul. As mentioned earlier, I have a living room dedicated to it. I normally drink a beer or two whilst listening to music I love. Describe your normal listening experience.
Scott Loose: Yep, likewise – just switch out beer for wine and that's pretty much it. Nicholarse B of S at 8:00 AM
Glacially Musical: Vinyloscopy with Scott Loose of Stellar Death
Stupendous American post metal band, melodies very well elaborated with harmonious textures combined with an extreme vigor of metal, the cadence is perfect and oscillating with a variation that keeps you watching each note and chord executed with precision.
The riffs are distorted, howling, sliding and precise, the bass in the best doom metal style, protruding and deep, accurate and guiding drums.
This latest album is wonderful, fantastic performance with a total immersion in creativity and alternating nuances like a roller coaster, bringing out all the senses, a masterpiece. Congratulations on the great job, Aryon Maiden.