DERIVA we formed 4 members, Minchy and Muñi for guitars, Álvaro on drums and Yago on bass, we are from Madrid and we make instrumental rock / metal that we also don't know how to classify very well, since it has very heavy riffs and aggressive parts but mixed everything with lots of melody, more "post" parts … you have to listen to it to understand it!
The band formed without really wanting to form a group. We started playing after years without doing that after the two guitarists got together to worry and have a break. As Minchy, Álvaro and Yago were together in Silent Havoc, a previous band, they quickly got into the cart with the idea of playing to play, nothing serious. But since the first day, no one had prepared any music to play together, so we started composing without any pretension and, with time, we saw that there was potential and we decided to give it a name and start playing and recording the songs.
Today we have some sad news to give you. Álvaro has left DERIVE..There have been no encounters, no discussions, no bitterness. Like the world, people change, grow and seek different horizons to explore. Alvaro has decided to quit the project to focus on other sounds that hook him up and bring him to life. That honors him, but even more so he's waited for the best time to leave, with the new EP already finished, in a transition period from which we, and the music of DERIVE, will be transformed too. After Haiku I and Haiku II, we all felt like we were closing a stage and being able to stitch it up and apart with Alvaro has been another gift of these years that we shared..Together we created DERIVE without intentions of making a group, we joined four friends to play and saw the music flowing, which guided us aimlessly true. After these EPs the body asks us to take the wheel and direct our creativity somewhere, although we don't know which yet. Alvaro wants to keep getting carried away to unexplored lands because that's where he's always felt most comfortable: at least groped, cutting edge, and experimentation..What Alvaro has given to this group is unbeatable and DERIVE will always be his. We count on him to continue supporting us in many things and of course nothing changes personally. Lived is forever, and in photos you can see some examples of these years..DERIVE continues, with new single in very little (soon announced the premiere date) and a new haiku with Alvaro's master hand to the batteries. Today we speak only about him, because he deserves it, but soon we introduce you to the new member of DERIVE..Thank you.
Discography
live in memory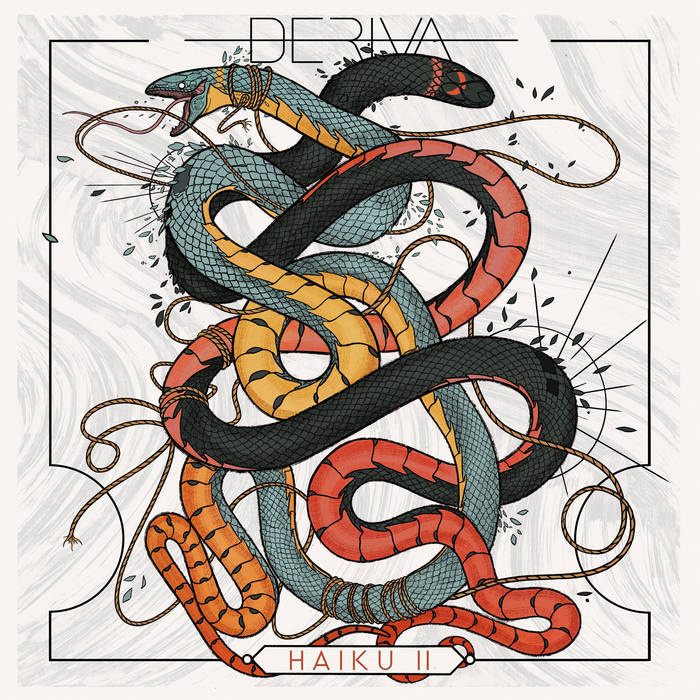 las brumas de ayer
released February 26, 2021
Recorded in TMF Studios
Alex Cappa September 2020
Haiku I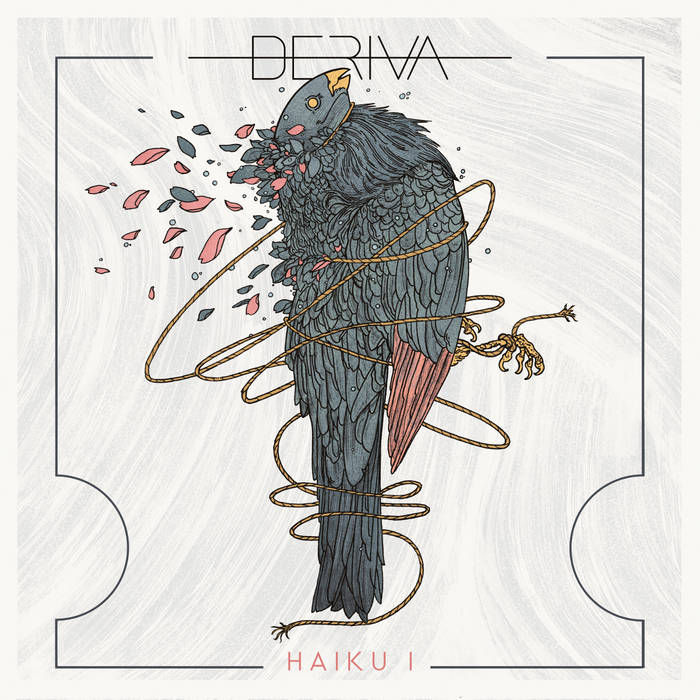 1.Lluvia templada 06:54
2.despierta del letargo 06:28
3.cerezos sin flor 09:24
info
credits
released September 6, 2019
Lluvia templada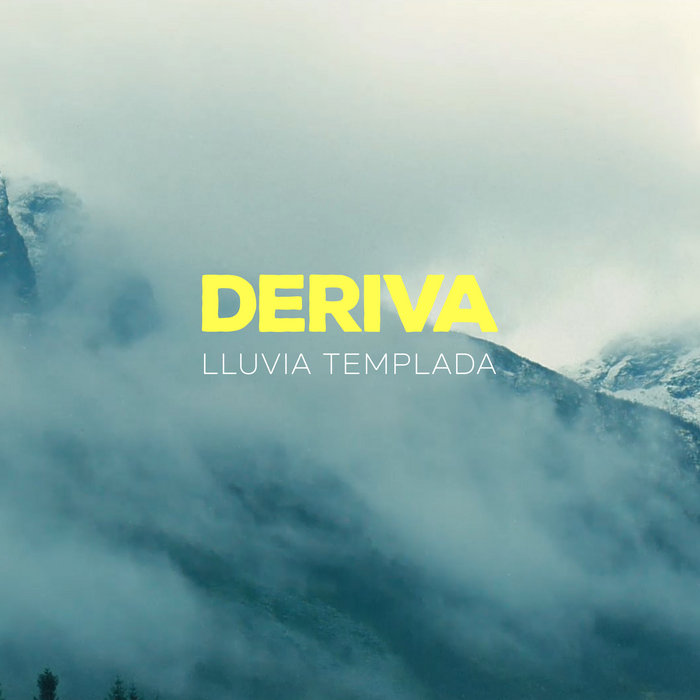 DERIVA
1.CIRCADIAN 07:07
2.THALAMUS 05:32
3.CORTEX 06:04
4.DELTA WAVES 05:30
5.SYNAPSE 00:54
6.SUBSTANTIA NIGRA 06:53
7.ADRENALINE 05:42
8.DOPAMINE 06:44
credits
released October 21, 2016
Videos
Interviews
Interview with Deriva MS,January 16, 2020
Always interested in their latest album "Haiku I", we wanted to take stock of the year with the guys of Deriva to tell us how they fared last 2019 with that new release, their concerts and that awaits them this new year in case it will bring us new material and more live concerts… Here's what they tell us…
David Aresté
---
Hey guys, it's a pleasure to have you around, how's it going?
Very excited to go out in your middle and also for a year of news, premieres and a lot of good news.
It is the first time we interviewed you on our website so we would like you to introduce yoursing to our readers and how the group was formed, etc…
DERIVA we form 4 members, Minchy and Muñi to guitars, Alvaro on drums and Yago on bass, we are from Madrid and we do an instrumental rock/metal that we also do not know how to classify very well, because it has from very heavy riffs and aggressive parts but mixed everything with a lot of melody, more "post" parts… you have to listen to it to understand it!
The band formed without really wanting to form a group. We started playing after years without doing it after the two guitarists got together to fret and have a while. As Minchy, Alvaro and Yago had been together in Silent Havoc, an earlier band, they quickly got on the cart with the idea of playing for playing, nothing serious. But already from day one none had prepared any song to play together, so we started composing without any pretension and, over time, we saw that there was potential and decided to give it a name and start playing and recording the songs.
What balance do you make of this 2019 on which your Haiku has come out?
We are very proud of what these three songs are assuming for the group. The first work, as I mentioned earlier, was the result of improvisation, and more enthusiasm than planning. We recorded the songs we've been playing for a while and whatever it had to be. But with Haiku I we feel that we've really shown DERIVA to the public, and the audience is responding. The affection and movement in the concerts, having won the Villa de Bilbao Contest, that we get opportunities to play outside Madrid… Everything advances, our music reaches more people, and that's only 3 songs!
With the cover of the great Alvaro Cubero, how did you see the result?
I think we're totally right to think of him for the art of the EP. He was able to grasp the essence and capture it in something we wouldn't even have imagined. Now it seems that it always had to be like this, but we did not have a concrete idea about the cover and with Alvaro we managed to do something that we consider to be visual keys that represent us: minimalism, evocation and impact.
There are very few tracks, why did you release it on EP? Do you have themes for an upcoming release?
The first album emerged after much playing together, more than a year in which we gave them many turns. When we released them on CD they were new to many, but for us they were almost a thing of the past and we felt the need to not only create something new, but to fine-tune everything from concept, art, promotion. The concept of the sound poem, a haiku, emerged and with its three verses/songs it seemed perfect on many levels, also in the times we wanted to handle. They fit the pieces around that idea very naturally.
How did it work live?
We always feel a special energy from the public, and when it ends many people come to tell us how much they have enjoyed and, above all, the surprise of having connected with a band that usually does not enter within the groups they usually hear. We are obsessed with the dynamics in the songs, that they flow above all, and live that journey is amplified. In addition, we have always admired bands with special live shows, and left the skin so that the live experience is worth it. Whoever comes to a DERIVA concert is going to live it with intensity.
Is there any chance of leaving Spain?
The possibility exists, and we are working to materialize it, but our calendar this year will not allow it. We need to focus on the composition and recording of "Haiku II". We will do concerts in between, but the main focus is the new material, with everything that involves promotion, videos, etc. Then come the concerts and the tours.
We understand that this Haiku is still sane to keep presenting it, right?
As I said, there are still some concerts like the one we gave on February 07 in Barcelona with Degraey and the French Dragunov and maybe some other date will come out. But we have our minds set on "Haiku II", in a memorable presentation concert. Anyway, for us they function as a unit and when the circle is closed, there will be rope to play both live wherever we can.
What awaits you in 2020?
Complete the haiku duo with our next EP, and some other music surprise. After that, and if the reception is as good as it is being the first, take our proposal to all possible places. It's going to be a year of a lot of movement, and we're looking forward to people hearing what we're preparing.
Thank you for your time, we have come to the end… If you want to say something else this is the time… Thank you again and you can say one last message…
Thank you for the dissemination and interest in our music! It is never too much to be grateful to all who listen to us, to those who have come to see us or bought some merch, from you the media and the promoters. To the people of Nooirax Productions for believing in us. We can only ask everyone to be attentive to our networks, because we will soon be making news about everything we are cooking behind the curtain.
Thank you!
David Aresté
Entrevista a Deriva – Enero 2020 | Metal Symphony
CHRONIC Intense night with Deriva and Degraey in Madrid MS, November 20, 2019
Drift + Degraey – October 4, 2019 – Kithai Room (Madrid)
Interested since his last "Haiku I" came out, we couldn't miss the lay-off of the Madrid-derived.
Text and Photos: David Aresté
Located in what was formerly the Lemon Room and Sound Stage and now called Sala Kithai, we attended another event organized by the people of Nooirax Productions with Degraey and already the aforementioned Deriva. The Catalans performed in Madrid with their last "Reveries", clear statements of their Post metal that they practice so well. The fact that there was no logical light system on stage, played in favor accompanying its bass, dense and compact rhythms and almost ultra-tomb.
There was hardly any feedback between the group, or the public. To get an idea, we see this kind of music as a battering ram hanging from the stage that is beating the audience with the crescendo that the band provokes… overwhelming, bleak, don't sing to the joy of living but it certainly catches you and at some point blows you up. Setlist short by the great improvisations of the band and those in crescendo, so they sounded "Woven Conscience", "Not so far" or "The inert" to say any.
Great work by Cesar, Ivan, Victor and Luc who may not have been in front of their ideal audience target, but defended it with solvency and good work.
Moment of change of equipment to prepare the arsenal of Deriva in addition to putting more light on the stage (thank you for listening to our pleas… to some extent) to present, for the moment, that 3-themed digital Ep called Haiku I with the cover of our admired Alvaro Cubero. Obviously, the band played tracks from their previous albums making a set of about ten tracks.
As the main group of the night, the band featured a multitude of fans who chanted the melodies of the tracks and followed them almost in trance. Outside of topics, it doesn't matter that they don't have a singer because they have some technical compositions, intense as well as catchy…. They have to give everything on every issue, but it doesn't make them a problem as we saw in every execution. His music arrives more or less like that of his peers, but this one is more energetic and with more changes in rhythm, although complex and intense instrumental developments remain. Some of the themes that sounded were "Rain Warm", "Cortex", "Thalamus" or "Subtantia Nigra"…. Chloe of Bones of Minerva went up to play a song with the violin and her face gave away that she was in the middle of a rhythmic and musical torrent and hardly knew where to get in, she climbed with her Sergio de Andrés to the acoustics without much luck since nothing was heard yet, one of the most sensed themes of the night this "Cherry without flower".
As we were surprised in the Bones of Minerva themselves, the intensity of each of Deriva's songs and the way they are performed already makes them special, it is only necessary to see that they ended up winning this year's edition of the Villa de Bilbao and with Minchy as best guitarist. As we said, they have to somehow supplement that lead voice, and they do so by masterfully performing each of their songs. They have a lot ahead of them and I'm sure they're going to make it, we hope this EP will be the anteroom of an upcoming album that won't take long to arrive, we'll wait.
Text and Photos: David Aresté
Crónica de Deriva y Degraey en Madrid | Metal Symphony
Nooirax Sounds Fest Bands: Interview with Deriva
By ANTONIO MAUTOR in INTERVIEWS November 13, 2019
We continue to meet the bands that will be part of the Nooirax Sounds Fest festival. It's Deriva's turn:
Tell us about the moment the band is in right now…
[Muñi] We are going through a beautiful moment, seeing how it all starts, how the topics are being heard more and more, and that we see that people want to see us live…
[Yago] We have also just won the Villa de Bilbao contest! We have a redoubled security in our project to see that it connects in this way, and we already feel like taking out the new material that we are working with.
Whatare your expectations for next year?
[Muñi] More songs, LP, more video clips, new merch and as main goal play more and try to sneak into some festival this summer, it would be great.
[Yago] This year we have brought Haiku I into the world and next year we will bring his brother. They will work as a unified concept and we are already well on track in the composition very happy of what we are doing.
What are your main musical influences?
[Muñi] Sunny day real estate, nu-metal, pure and hard post-rock like Explosions in the sky, Maybeshewill, Crystal Castles style electronics… everything!
[Yago] Everyone brings their backpack from home. Alvaro (drums) loves the most experimental progressive, Minchy (guitar) has sucked a lot of metal and is now flawed in groups like Leprous and I am passionate about metalcore type As I Lay Dying but also indie and pop.
How do you see the national scene at the band level?
[Yago] Personally, I think there's been a moment of transition, just like in international rock/metal. The end of the "core" reign and defined formulas has left the scene a little numb, but I think it's re-emerging with very original ideas.
Do you think we live a festival bubble?
[Muñi] Exaggerated, in the last summer we have been able to experiment in our own state as this bubble has been about to explode. In fact, the fall of some festivals, such as the Download, is giving quite a few clues that the crash may be over.
[Yago] Festivals are never going away. There is a tribal aspect in gathering people around music that cannot be dissociating from the human soul. It has been going on for centuries and will continue to happen, but, as usual, the market will only leave room for the most successful.
How do you feel most comfortable, in the live of a room or in a big festival?
[Muñi] Personally I like the live in the room more. I haven't had the opportunity to enjoy it at a festival, but as if I've attended a lot of concerts on both stages, I prefer a concert a thousand times earlier in the room than in festival. It is broadcast differently, feels much more the intention of the music and is much more personal.
[Yago] I think all the bands prefer a room because you really connect with your audience, who have come expressly to see you, while in a festival you have to claim yourself in front of new listeners. That pressure is felt, but the possibility of reaching many new people is also very suggestive.
Next December you will participate in the Nooirax Sounds Fest, how has it been to participate in this festival?
[Muñi] We were already in the tenth edition of nooirax Sound Fest and we have a nice memory of that day. We join many bands, enjoy each group's music a lot and live synergies in a very deep way. From this opportunity we expect nothing less, besides sharing the stage with many groups that we like.
[Yago] It's going to be a cannonball and the finishing touch for a very good year for us.
What do you think of Nooirax Productions and their management in underground music?
[Muñi] The work of empowerment and support for undergroud music by Nooirax is incalculable. They are always everywhere there is alternative music and always with quality. Quality and quantity… that's the definition.
[Yago] Love oozes everything that bears the Nooirax seal. People are accustomed to quality standards in all aspects of culture consumption that sometimes DIY can no longer live up to. With the dedicated work of stamps like Nooirax that's guaranteed, and people respond.
Whatdo you expect from this festival?
[Muñi] Have a great time, give it your all and get busted.
[Yago] Put our music back out there and excite the audience, get excited together. See some bands that freak us out… and end up busted.
A wish…
[Muñi] Let there be hummus at the festi.
[Yago] That we don't have any technical problems as it becomes too common in our live streams.
For Mautorland fans, why should they approach Nooirax Sounds Fest?
[Muñi] The musical offer of the festival is incomparable, the groups are a bestiality, great quality and a lot of spectacle and the room is great too. Experience of 10 insured.
[Yago] No other winter event offers an experience like this. A full day with acoustics, vermu session, evening signage, DJs… He's got it all.
Bandas del Nooirax Sounds Fest: Entrevista con Deriva – Rock, metal, sonidos distorsionados y algo más (mautorland.com)
Stupendous Spanish post metal, progressive and fusion band, their melodies are very well structured, with sliding, distorted, howling, spatial riffs and a fantastic strumming, low-pitched doom style and exquisite guiding drum, band full of virtuosity and high performance.
Work of extreme quality, cadence and perfect textures full of nuances, the entire collection is impeccably fabulous. It was a privilege to meet you, I hope you like this composition, hug, success and creativity for you.
Aryon Maiden