BIOGRAPHY
Repetita Iuvant are an Italian band from La Spezia. The band is composed of Andrea testa (drums), Cristoforo Da Aosta (guitar) and Daniele Isetta (guitar). "3" is their first EP released by the label/musical collective Loudnessy Sonic Dream.
Repetita Iuvant_3 EP de Metaversus PR | Ouça grátis na SoundCloud
Repetita Iuvant
3 EP
Loudnessy Sonic Dream – November 27, 2020 – Tape / DD
First chapter of a trilogy, "3" (Loudnessy Sonic Dream, 2020) is the first EP by La Spezia Repetita Iuvant and consists of three songs, recorded live, in the balance between God is an Astronaut, Mogwai and Sonic Youth: Gusev, the most systematic, Montalto, semi improvised, and Sapradi, totally improvised.
"3" comes out on tape with an artwork signed by the La Spezia artist Brucio (facebook.com/telebrucio/).
Album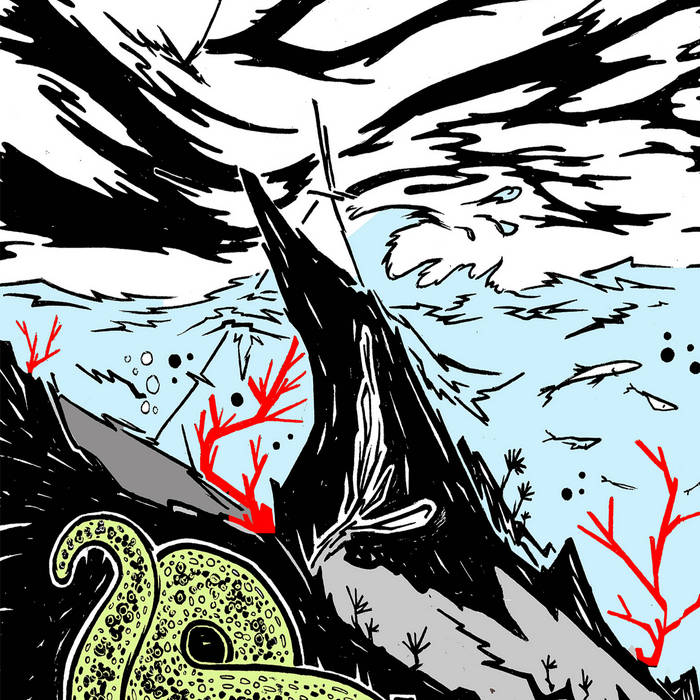 1.gusev 07:07
2.montalto 16:13
3.sapradi 12:49
credits
released November 27, 2020
Repetita Iuvant-Gusev(official video) – YouTube
3 | Repetita Iuvant (bandcamp.com)
Review
Brilliant Italian post-rock / noise trio, uses smooth, harmonious and melodious textures with sliding, distorted, pulsating, compact and precise riffs, the drums are guiding, creative and in perfect harmony. Gusev is smooth, beautiful fingerings, classic post structure, very well structured with incisive and explosive flashes. The cadence is harmonious and growing, full of feelings and emotions with alternating chords and arpeggios that oscillate on a trip to the ends of the mind as in Montalto, my favorite melody. And finally we have Sapradi, full of details and an unparalleled psychedelic creativity that makes us slide inside a hookah savoring each chord spoken with a fantastic rhythmic cadence. We have a beautiful diamond to emerge with due refinement, enhanced in experience and creativity, success is imminent. Congratulations to the band, Aryon Maiden.