Wander is an all Filipino-American instrumental post-rock band based in San Francisco Bay Area. Formed by brothers Ryan and Christian Francisco, Joseph Aguda, and Bernard Barcela, Their style flows seamlessly from serene to bombastic, from quiet contemplative stillness to angry, cathartic blasts of reverb-drenched, distortion-filled bliss.
Members
Ryan David Francisco, Drums
Christian Francisco, Guitar
Joseph Aguda, Bass
Bernard Barcela, Guitar
Discography
Home [PRE​-​ORDER]
1.…
2.Promise
3.Home
4.Daybreak
5.Moment
6.Float
7.Sorry
8.Remember
9.Unwind [Pre-order Exclusive Bonus Track] 05:30
10.Will [Pre-order Exclusive Bonus Track] 02:41
11.Beyond [Pre-order Exclusive Bonus Track] 03:23
about
"Home" the fourth LP from the post-rock band WANDER.
Tune into a full livestream of their studio recording session April 2021
WE'RE CURRENTLY NOT ACCEPTING ORDERS TO ASIA / EUROPE
credits
releases September 1, 2021
March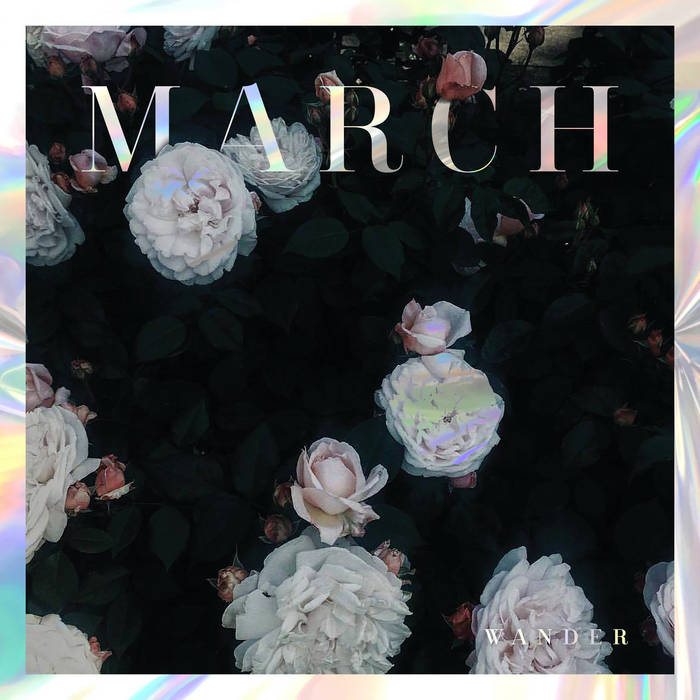 1.March 09:15
2.Faraway 11:34
3.Catch 06:12
4.Parade 08:12
5.Daydreamer 07:10
6.Eveleth 09:25
credits
released March 1, 2019
Composed by Ryan David Francisco
Performed by Wander
Ryan David Francisco, Drums
Christian Francisco, Guitar
Joseph Aguda, Bass
Bernard Barcela, Guitar
Recorded live at the Atomic Garden by Jack Shirley
© Headless Queen Records
Young Lovers / Wander Split
1.Young Lovers – Distance // Absence 07:18
2.Wander – Jehovah 07:36
credits
released March 8, 2018
"Distance // Absence" Written and Performed by Young Lovers
Recorded at the Ocotillo / Pehrspace in Historic Filipinotown and Bedrock LA in Echo Park, Los Angeles, CA by David Jerkovich in 2015 / 2017
"Jehovah" written by Ryan David Francisco, Performed by Wander
Recorded and Produced at the Atomic Garden in Palo Alto, CA by Jack Shirley in December 2016
---
Young Lovers
Mikey Macapagal, Guitar
Jonathan Higa, Guitar
Josh Solomon, Bass
Ford Crispino, Drums
Wander
Christian Francisco, Guitar
Bernard Barcela, Guitar
Joseph Aguda, Bass
Ryan David Francisco, Drums
© Headless Queen Records
Glass
1.Softy 06:51
2.Glass 05:15
3.Apex 02:38
4.Magenta 05:37
5.Luna 05:11
6.Breaker 08:04
credits
released September 22, 2017
Composed by Ryan David Francisco
Performed by Wander
Ryan David Francisco, Drums
Christian Francisco, Guitar
Joseph Aguda, Bass
Bernard Barcela, Guitar
Recorded live at the Atomic Garden by Jack Shirley
© Headless Queen Records
Mourning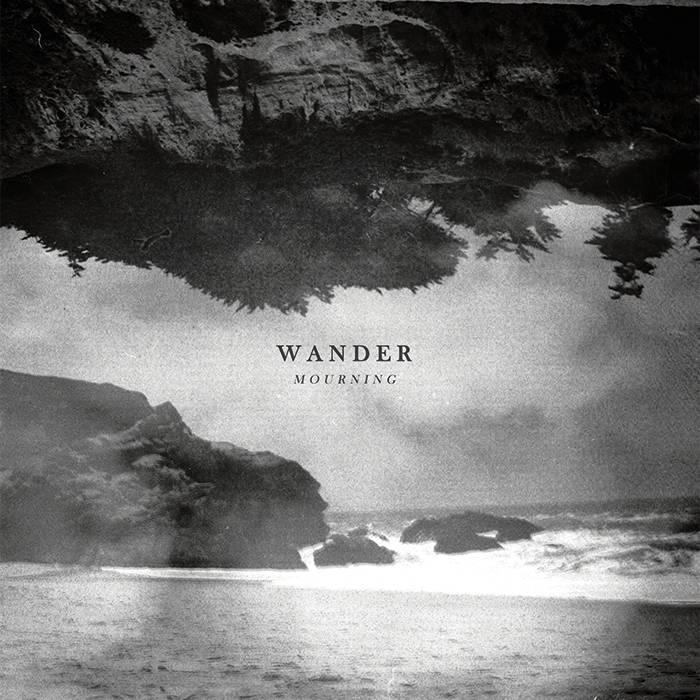 1.Calamity 02:23
2.Youth 06:13
3.Soar 02:18
4.Oblivion 03:15
5.Farewell 06:38
6.Valor 04:13
7.Mourning 14:58
about
Vinyl – http://www.merchconnectioninc.com/collections/other-people-records/products/wander-mourning-vinyl-lp
CD – http://www.merchconnectioninc.com/collections/other-people-records/products/wander-mourning-cd
Cassettes available via Meatcube
meatcube.storenvy.com/products/7768359-wander-mourning-cassette
credits
released March 11, 2016
Recorded live at the Atomic Garden by Jack Shirley
Videos
Reviews
By Victor Valle|January 13, 2014|1 Comment
With the looming death (or at least apparent dampening) of garage music to come out of the Bay Area being marked this year by local media outlets, including SF Weekly, it's refreshing to see bands come out and move away from the ever-reported garage rock genre and into something different.
Wander, a post-rock outfit from the East Bay, falls into that category of bands, showing that the San Francisco Bay Area still nurtures music acts that range far beyond the garage rock or psych-rock genre. Their newest album Mourning, furthers the group into the ambitious feat of remaining merely instrumental. However, they do not disappoint.
Released this month, Mourning features 7 songs that take listeners through a somewhat epic journey, each telling a story of significance and mystery. Of particular note is the track "Youth", which is a six-minute long build-up reminiscent of the likes of bands like Explosions in the Sky that is vastly inspiring, slightly dreamy, and purely incapacitating – in the best way possible. The simple use of cymbals, snare drum rolls, arpeggio sweeps, and melodic chords come together into a crashing combination that is adrenaline-pumping-heart-racing good. Each build-up leaves you with a cliché sense of "calm-after-the-storm" feeling.
The entire album is worthy of revel for being a part of the fluid Bay Area music scene. Is it a part of something we should expect to see more of this year? Who knows. Should we be excited if that is the case? Absolutely.
Wander – "Mourning" – The Bay Bridged – San Francisco Bay Area Indie Music
Wander ~ March
By postrockcafe / / Rock, Post-Rock, Folk & Jazz / Leave a comment
We first reviewed Pinoy post-rockers Wander back in 2014 when we went on a Post-Rock Road Trip. Back then, the drummer was only 18, but we were incredibly impressed, especially by the long title track "Mourning." We're pleased to say that the band has aged well ~ so well, in fact, that we'd call them one of the leaders of the new post-rock generation. Older fans may be startled to know that GY!BE is 25 this year, which means the four members of Wander could be their children.
Glass (highlight track: "Breaker") was released in 2017, followed by a split with Young Lovers the next year on pretty vinyl. The colored vinyl is back for March, which is pleasingly released on the first day of the month. It's also the first cover to break into color. The flowers come across as a celebration, which may remind an even older generation of San Francisco's Summer of Love (1967). The Bay Area band is now in full bloom.
Adding even more beauty is the stunning lead video, which debuted at Kerrang! earlier this year. The plot is simple, yet poignant: the "fever dream of a terminally ill girl," accompanied by her faithful dog and spirit guide. The images amplify the undercurrent of melancholy found in the best post-rock. The quartet seems to be playing to encourage, to extend life, to hold on to everything it can, via field and stream, forest and sea. The struggle between life and death is reflected in the peaks and valleys of the music, especially the frantic peak, as the drummer demonstrates his amazing speed and versatility in the seventh minute. Instrumental choruses abound. And then the comedown, combined with the closing images. Catharsis leads to tears.
At 9:15, "March" is longer than anything on Glass, but it's still only the third-longest track. This alone tells us we're in the post-rock arena. Throughout the album, the quartet will continue to roll through memorable choruses and riffs, transforming long songs into suites and short(er) songs into potential singles. When "Faraway" pauses at the four minute mark, it's only to take a breath before the next surge. By the end, everything is biggie-sized: the drums, the guitar, the bass.
March has an extremely high replay value, the quality high on every track, as it was on Glass. The difference between albums is that the band is now confident enough to stretch its wings, no longer content to play rock, now attempting guitar-based symphonies, and succeeding. Their confidence is apparent in the fact that the album is recorded live (without an audience). With so timing challenges ~ speed for one, along with the need for the guitars to come in all at once ~ one would think multiple takes would be necessary. But the members are so in synth that even their hardest maneuvers seem fluid. This is most apparent on "Parade," which includes a blink-and-you'll miss it shift at 5:33 that is incredibly difficult to do. The fact that the band hides this trick in the fold of their clothes highlights the humility that has brought them this far ~ they put on a great show, but they're not showy.
Last year we were beginning to worry about the state of post-rock. It's funny how this seems to happen to post-rock all the time, more than it does for any other genre. (No one says "ambient music is dead!" or "Electronic music has run its course!") Post-rock fans are accustomed to abandoning all hope, only to see it restored. Perhaps the peaks and valleys of the genre lend themselves to such rollercoasters, but whatever the reason, we're glad we're back on the ride. (Richard Allen)
Wander ~ March | a closer listen
Stupendous Californian quartet, with very well elaborated, soft melodies, environments with harmonious texture and a very well-balanced growing cadence, full of feelings and explosions of emotions, awnings and wonderful arpeggios that lead us to surf through the melody and enjoy the magnitude of its technical and creative potential.
An exquisite collection, polished with each album released and certainly one more pearl will appear in this release, congratulations to the band for the great work.
Aryon Maiden