Tuber is a instrumental band from Greece.
Tuber grew up in a sunny place, south of Greece, on an island called Crete. They were hiding from the sun, jamming in dark studios and playing their music in rock caves. As they moved north, sounds became lighter, since they started miss hot ground. Balance came as a result of smash, dark embraced light and improvisation turned into an effortless and instinctive process. Tuber moved their interest into new forms, founding themselves experimenting with compositions that combine mixed styles and sounds from different ground. Focus is now on rock aesthetic flirting with psychedelic atmosphere and a touch of romantic mood. At this time Tuber live in Serres, forming their feelings and thoughts into music and words, still learning how to leave with reality and reinventing it with love.
Tuber hometown, biography | Last.fm
Members
Yannis Gerostathos – Guitars,
Yannis Artzoglou – Guitars,
Nikos Gerostathos – Drums,
Paris Fragkos – Bass Guitar.
Discography
Out Of The Blue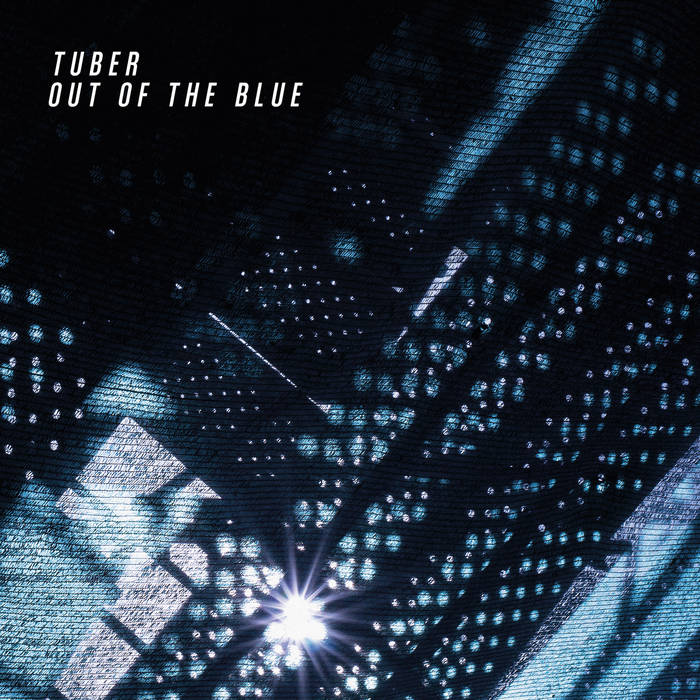 1.Out Of The Blue 07:06
2.Russian 05:39
3.Cat Class 06:47
4.Noman 08:14
5.Moon Rabbit 06:30
6.Luckily Dead 07:23
credits
released May 31, 2017
All music written, arranged and performed by Tuber
Yannis Gerostathos – Yannis Artzoglou – Nickos Gerostathos – Paris Fragkos
Produced by Paris Fragkos and Tuber at Flow Recordings, Serres, GR
Mixed by Paris Fragkos http://www.facebook.com/flowrecordings
Mastering by Brad Blackwood at Euphonic Masters, Memphis, Tennessee.
Cover Layout by Originalreplica.gr
Photography by Panagiota Karagiorgou
Released by NEDA, June 2017
Desert Overcrowded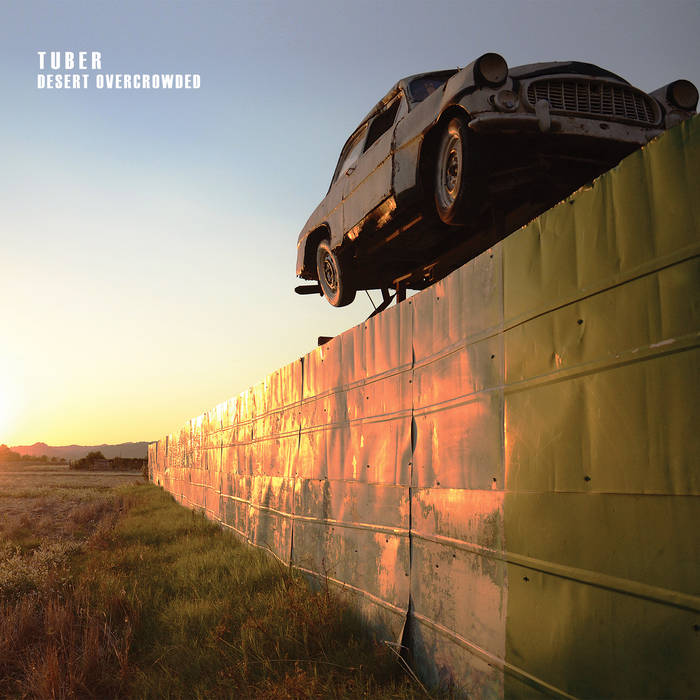 1.Desert Overcrowded 10:02
2.Sucker Punch 07:39
3.Firebird 07:00
4.Last Drop 06:20
5.Cause We Didn't Find Our Way 04:46
6.The South Will Prevail 06:50
credits
released December 9, 2013
TUBER – DESERT OVERCROWDED
Yannis Gerostathos
Yannis Artzoglou
Nickos Gerostathos
Paris Fragkos
Desert Overcrowded, Sucker Punch, Last Drop, Cause We Didn't Find Our Way, The South Will Prevail written by Yannis Gerostathos
Firebird written by Nickos Gerostathos and Yannis Gerostathos
Recorded Mixed and Produced by Paris Fragkos at Parallel Universe Studio, Serres, Greece http://www.mixitonline.com
Album Cover/ Photography by Kostis Papakonstantinou
Tuber EP
1.Sex And Depression 10:45
2.Lap Dance 06:42
3.The Fall Of The Wall 10:26
4.Attack From Mars 06:29
5.Smoked Up Notes (Bonus track) 06:40
credits
released June 2, 2012
Written by Tuber: Yannis Gerostathos – Guitars, Nikos Gerostathos – Drums, Paris Fragkos – Bass Guitar.
Recorded and Produced in 2010 by Paris Fragkos. Remixed for 2015 edition by Paris Fragkos at Flow Recordings http://www.facebook.com/flowrecordings
Smoked Up Notes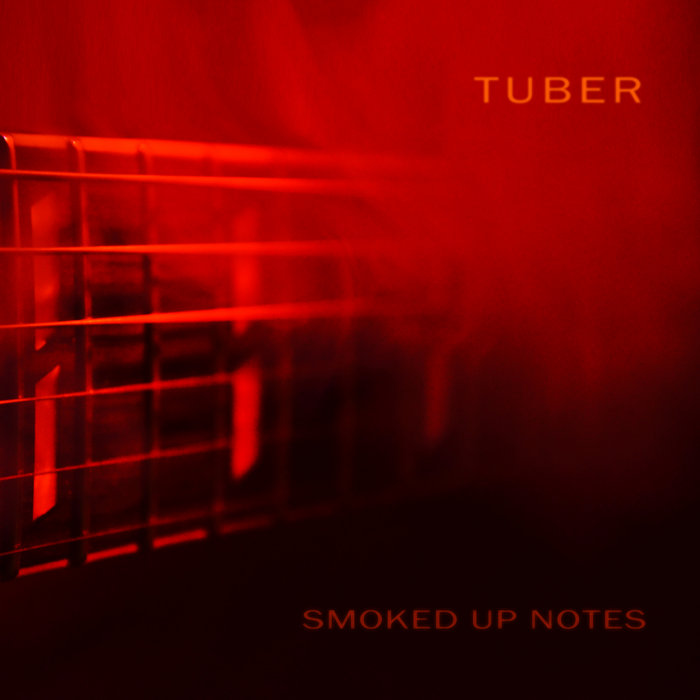 Smoked Up Notes digital single
credits
released December 31, 2011
Written by Tuber: Yannis Gerostathos – Guitars, Nikos Gerostathos – Drums, Paris Fragkos – Bass Guitar.
Recorded, Mixed and Produced by Paris Fragkos at Parallel Universe studio http://www.mixitonline.com
Sites
(1) TUBER (@Tuberband) / Twitter
https://www.last.fm/music/Tuber
Reviews
As part of a countrywide surge in heavy productivity in Greece taking place over, say, the last five years, instrumentalist four-piece Tuber issued their debut full-length, Desert Overcrowded, late in 2013 as the follow-up to their 2012 self-titled EP (discussed here), and with the longer release, seemed to be making a statement of individualized intent, positioning themselves outside the genre of heavy rock while at the same time being very much of the style and its influence. It was a lot to say for a band without lyrics, but as the Serres-based outfit, comprised of Nickos Gerostathos, Paris Fragkos, Yannis Gerostathos and Yannis Artzoglou, offer their second long-player, Out of the Blue, through NEDA Records, they would seem all the more to manifest the ethic that drove its predecessor while also taking a significant step forward in sound.
There is still a root within heavy rock, to be sure, but to listen to a track like "Cat Class," which its darker guitar chug and running keyboard line, Tuber appear to have shifted into a much more progressive take on the style. Psychedelic elements remain and can be heard elsewhere in the guitar of the penultimate "Moon Rabbit," but Out of the Blue even takes these more to a place of post-Russian Circles heavy post-rock in terms of their balance between airiness of tonal drift and underlying crunch, and thereby only provides a richer feel for the prog edge overall. It's not an easy transition to make, and it's not every band who could make it and still come across as fluidly as Tuber do in these six songs, but they successfully manipulate established styles to their own ends throughout, and so are able to provide an emotional crux as well as aesthetic intrigue to a piece the eight-minute "Norman."
Crucial factors throughout Out of the Blue are tension and the keyboards. Tuber issued the album at the end of May very much in the manner of its title — it wasn't on Bandcamp and then it was; blamo — and I'll admit that part of my months-long delay in giving it a proper review has been down to processing their methods. I won't claim to have a total grasp on what they're doing — I'd just about never claim that about anyone — but there's no question that from the opening title-track onward, the keyboards play a huge role in setting the mood and establishing the range with which the band is working overall. Synthesized beats are the first thing one hears as "Out of the Blue" begins, and though by the first minute drums and guitar have joined in and the song is soon to take off on a bit of deceptively angular riffing, it's still the keys that have charted the course ahead.
The shortest inclusion, "Russian" (5:40), follows and is more guitar led, but retains a complex structure of its own. It doesn't move as patiently into a drifting midsection (again, filled out by keyboards, bass and guitar in balance) like the opener before it, or hit into the same kind of payoff wash, but with a focus more on the heads-down business of riffing, Tuber offer a charge late in the song born of progressive metal à la Tool or the aforementioned Russian Circles leading into the drum start of "Cat Class" and thereby emphasizing the dynamic manner in which they're able to play to one side or another within their sound even as they expand the parameters of where that sound can go. After "Russian," the underlying chug of "Cat Class" seems to have a different context as opposed to being taken on its own — one rarely expects to have their mind drawn to mid-period Rammstein by a heavy rock record — but here the key element of tension emerges in the note-to-note bounce and the upbeat drumming, and once more the keyboards are essential to conveying that vibe as they complement the guitar, flesh out the arrangement, and starting at about three minutes in, make their own statement of melodicism rightly featured at the fore of the mix before the next push of thicker riffing takes hold.
"Cat Class" is a standout for bringing to mind a new wave-meets-heavy prog sensibility that's almost definitively Tuber's own, but it's still just a fraction of what they offer on Out of the Blue as "Norman" answers back with an oddly-timed start of drums and keys, letting the guitar ease its way in more gradual fashion on the album's most subtle linear build taking place over first two-plus minutes. It's not until about 2:45 that "Norman" takes flight, and by then the listener is duly hypnotized; an old trick as far as instrumentalist heavy is concerned, but a level of engagement on which Tuber haven't relied before and so feeling fresh within the sphere of these cuts, and they recede no less smoothly only to mount an even more tense apex the second time around before finally crashing out and letting "Moon Rabbit" come in as an answer to "Russian" back on side A that once again puts the focus more on guitar than keys — drums and bass, as ever, the foundation on which all of this interaction is taking place, it's worth emphasizing — but nonetheless retains a heavy post-rocking texture and patience, for which the second track ultimately had little time.
This varied and gracefully executed depth has to find resolution somewhere, and one looks immediately to closer "Luckily Dead" to provide that very thing. In following "Moon Rabbit," which efficiently capped with what feels by the end of the song like its chorus in the sense of an instrumental hook, the finale starts with a darker, lower keyboard line and a slower drum beat, the guitar entering like a tinted mirror of "Norman" but marked out by the immediate shift in mood. "Luckily Dead" indeed sets itself to the task of paying off the tension mounted all across the record before it — whether it was written specifically for that purpose or just well placed, I couldn't say — but the flow of the seven-plus-minute piece casts itself as yet another significant factor in what makes Out of the Blue so successful on the whole, since while Tuber clearly aren't shooting for the same kind of raw, live feel in their recording style as many psychedelic bands, instead leaning more toward a crisp, prog-style production with Fragkos at the helm as engineer/mixer, they still retain and demonstrate a level of chemistry among themselves as players that simply can't and shouldn't be ignored.
It's what allows them to foster such a multifaceted take while holding firm to their underlying sonic persona, and it's what has allowed them to develop that sonic persona in the first place. One can only hope as they continue to move forward — which it's safe to bet that barring disaster they will; there's little here that shows any interest in stagnation on any level — they are able to maintain that aspect as well as to press ahead with their approach, because with Out of the Blue it has resulted in a work as distinct as it is distinguished. If Tuber found the desert too crowded for their liking, they've definitely moved into a space more completely to themselves.
REVIEW: Tuber Go Beyond the Desert with 'Out of the Blue' (theobelisk.net)
Tuber
Out of the Blue
4.0
excellent
Review
by Raul Stanciu STAFF
June 5th, 2017 | 17 replies

Release Date: 2017 | Review Summary: Like a soundtrack to a smooth sunset drive…
The Greeks have always enjoyed rock & metal music (any kind from psychedelic to heavy and black metal) and developed their own subculture over the past decades. They successfully adopted the stoner wave right from the initial '90s wave (see Nightstalker), plus dozens of bands continue to arise each year enjoying both local and international success (see 1000MODS, Planet of Zeus, Naxatras, Godsleep, Villagers of Ioannina City, Last Rizla, etc.). One of the groups that musically sticks out is Tuber, who followed a more electronic route, using Maserati-like grooves fueled by heavy guitars. Their debut, Desert Overcrowded was a smooth ride with simple yet cocky riffs that created a hazy, summery vibe. Four years later, its successor finally sees the light of day.
While Desert Overcrowded was a blissful, smoked-out affair, Out of the Blue revs the tempo up a notch, as well as the power of the guitars. What I like about them is how easily they can build such cool grooves with just a few chords or leads. The songs never get complicated, they simply offer a good time. The title track represents the overall direction really well, growing from '80s pastiche: a sequencer and reverbed drums set things into motion, before the guitars crank the tune up. The guys run through a couple of melodic segments embellished by synths, then proceed to a soaring coda. The whole thing feels like the soundtrack to a sunset drive by the sea in a sun-soaked city like Los Angeles or Miami. In fact, the entire LP gives the impression of a more urban counterpart to the debut. 'Russian' is a barn burner, leaving the distorted strings to reveal the hardest hitting track Tuber recorded so far. It's clear they worked on creating a cohesive progression of riffs that has substance, but without taking away the fun or catchiness.
Halfway into this affair, 'Cat Class' and 'Noman' keep the party going strong. The former leaves the bass to the forefront, enhanced again by sequencers as well as highly trebled guitars. As we move on to the second part of the song, we're taken on a sonic labyrinth. Switching from dirty riffs to euphoric leads and constantly adding layers, the finale is just moving. I am happy regarding the ambition to wander into a more progressive territory, adding significant depth to the tunes. In a genre that gets lazier by the year, it's nice to see a band that rides against the grain, wanting to evolve not stagnate on a tried & tested formula. 'Noman' offers some rest, starting slow with some windy notes alongside a straightforward beat, however, it gradually picks up through a delightful, melodic groove. Since they couldn't resist (and for the better of it), we receive another round of delayed riffage to end on a high note. Moreover, 'Moon Rabbit' reminisces early God is an Astronaut, using high pitched leads over a chunky bass line. Still, as they would retreat into clean, moody passages, the Greeks bring forth the dirt. The warmth of their sound is what always gets at you every time.
Out of the Blue isn't an album meant to be dissected and get all elitist about it, because its purpose is to be immediately fun. It boasts that familiar '80s sound blending with the current rock sound (pretty much a mix of Maserati, God is an Astronaut and even some Russian Circles here and there). Tuber carved their own niche and continue to hone their chemistry without getting pretentious. This way, the guys crafted an impressive LP that is just as detailed as it is catchy. Roll with it.
Review: Tuber – Out of the Blue | Sputnikmusic
Tuesday, 17 December 2013
Tuber – Desert Overcrowded – Album Review
Tuber is a band from Serres, Greece or are they? They blend the desert sound, post-rock and psychedelic in an instrumental palate that paints some incredible pictures. Instruments in a band setting are colors, tonal colors; musicians create aural visuals and take your mind on journeys that are personal. The plus with being an instrumental band is that the listeners make up their own story.
Words don't cloud the issue.
Tuber does this incredibly well and improves upon this from their 2012 self-titled EP.
Tuber is comprised of:Yannis Gerostathos – GuitarsYannis Artzoglou – GuitarsNickos Gerostathos – DrumsParis Fragkos – Bass
In a previous interview here on Sludgelord with Paris, the band's history is well documented. With the addition of guitarist; Yannis Artzoglou they are exploring even more colors.
This album has 6 songs, the shortest clocking in at close to the 5-minute mark. They are not looking for pop music hits; Tuber is taking you on a desert ride via the cosmos!
Desert Overcrowded begins the journey quite nicely.
Sucker Punch explodes at the 2-minute mark and doesn't look back.
Firebird starts with a pounding bass and keeps the guitars separated until they crash into each other.
Last Drop of fuel in the tank or whiskey in the bottle, pulses along and finds a melodic groove.
Cause We Didn't Find Our Way begins in a somber reflective space and come out fighting
The South Will Prevail is a great way to end this album, syncopated intro into jarring, yet melodic chords and then finding melody and just when you are coming down, Tuber hit you again with a brilliant ending
See these links below? Use them, like this band on Facebook and buy their art! This one you will listen to over and over again; highly recommended!
https://www.facebook.com/tuberbandhttp://tuber.bandcamp.com/album/desert-overcrowded
Written by Ransome Note
Tuber have delivered a breathtaking album. I agree with everything that Ransome Note has written here. A beautiful and oustanding album full of depth and human emotions.
The Sludgelord: Tuber – Desert Overcrowded – Album Review
Stupendous Greek Post-Rock band, Stoner Rock, their melodies are dense, nebulous, explosive, with heavy, high-pitched guitars, distorted, sliding, precise and fulminating riffs, their bass is prominent in the best doom style, a vigorous, visceral drums.
Its growing and enveloping melodies burst contagiously in a spiral of accordions in a melodious and psychedelic way without losing its way at an amazing speed. Its texture in steep layers on a harvester-scavenging bass and deep dirty guitars makes us wander the desert in search of a direction to be delivered by the guiding beats of a new horizon to be conquered.
His performance is masterful watch the Live At Freak Valley Festival 2019, simply epic.
A remarkable band, which launched its challenge to consecration and recognition.
Aryon Maiden.