Ambient/ Post-rock from Basel (Switzerland)
Nyctalgia is the music project run by 27 years old, self-taught musician Silvio Pfiffner, living in Basel. He started in winter 2007 with some demo songs and visuals on YouTube and created a viral bush fire with nothing else than deeply impressed listeners all over the world.
Discography
A Hint of Eternity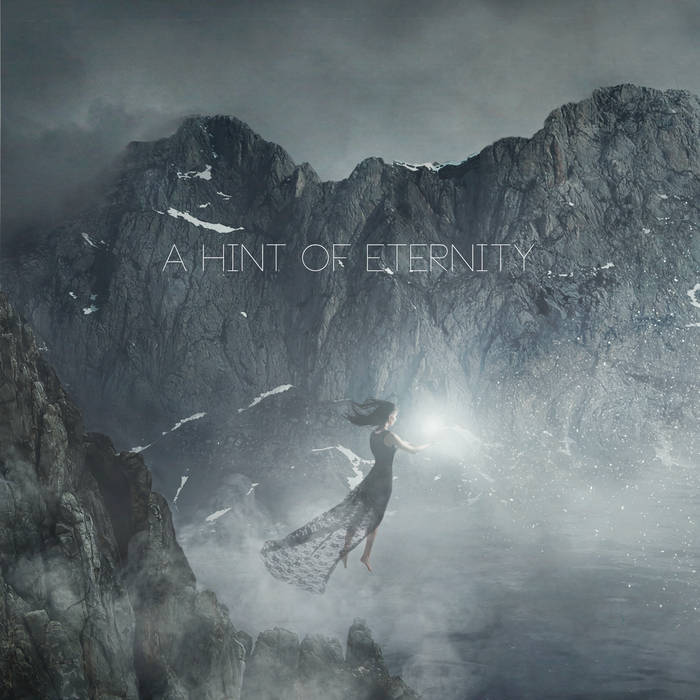 1.One Heartbeat away 07:27
2.A Hint of Eternity 05:57
3.And Then There Was Silence 05:01
4.By the Coast of Broken Dreams 09:26
5.A Sudden Break in the Clouds 07:24
credits
released March 20, 2017
Yearning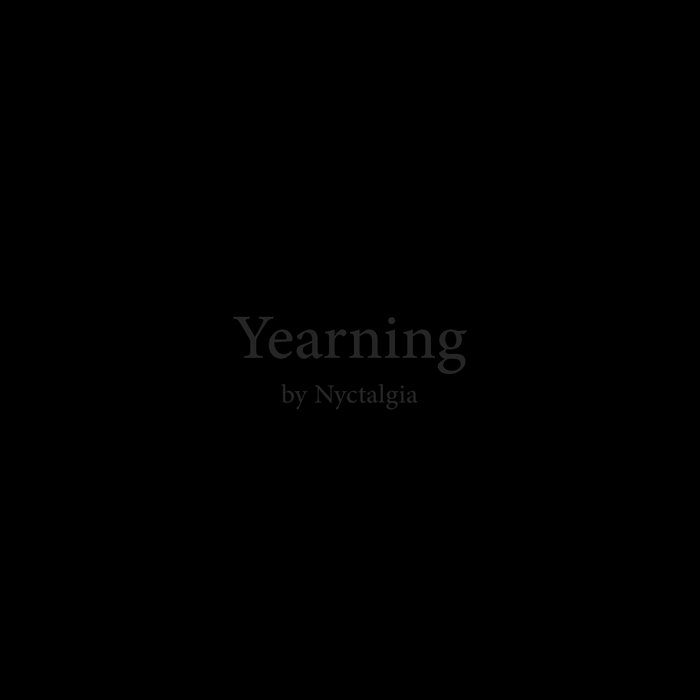 Reviews
Nyctalgia – A Hint of Eternity (2017)
21/3/2017
Nyctalgia
A touch of eternity.

Maybe Nyctalgia is a term for one or the other, even I had to dig deep into my music archive – but found the demo "Time Changed Everything" from 2009 still on my hard drive. Even back then, the mixture of modern classic, post-rock and the ambient was quite sophisticated. And yet, somehow you lost sight of the project all the following years; to today. The new album "A Hint of Eternity" comes out of oblivion like a rising star, up to its absolute zenith.

Nyctalgia is the music project of the 23-year-old musician Silvio Pfiffner, who is based in Basel. As mentioned, the first demo EP set the course for the Swissman's ambitious music career. Back then there weren't such cross-genre artists as there are today, which is why the name Nyctalgia has become so memorable. Not only in Switzerland, but far beyond the country's borders. The new album A Hint of Eternity will expand this aspect one hundred percent.
We come to the current work, which without exaggeration has become an album that many musicians will use as a guide or as a yardstick in the future. A Hint of Eternity defines post-rock in its own way, it sets new impulses and leaves the listener with an open mouth.It has become a masterpiece, technically brilliant and with a lot of passion from the composer. These soundscapes are achieved through emotional sound structures from classical music, post-rock and orchestral nuances that exude a deeply melancholic aura.
Sound images full of poetic melancholy
The pieces are very dreamy, ethereal and fragile, some with typical guitar effects, but also classical instruments such as the piano or strings form the basis for an aesthetic understanding of music by the Swiss. The orchestral levels fit seamlessly into the timbres. You don't even have to do without singing, which is very warm and emotionally integrated. What Silvio Pfiffner composed on "By the Coast of Broken Dreams" could be the first synonym for "poetic melancholy" in the musical Duden.
Even the title song pulls out all the stops for a cozy feeling of goosebumps. Calm, fragile and with a presence of longing, romance and forlornness. The interplay of the instruments is on a level of its own, guitar arrangements are formed with electronic and classical facets to a uniform and catchy sound. "A Sudden Break in the Clouds" also gets under your skin. The emotional arcs are very sensitive and gentle, almost a perfect synergy of post-rock and the ambience are created by the Swiss to initiate and burn off a grandiose finale.
Nyctalgia still knows how to capture you with an acoustics of melancholy and energetic dynamics. A Hint of Eternity is definitely one of the top 5 albums at the end of 2017, so you don't even have to think long. You had to wait a long time for the album, but the wait is rewarded with an absolute highlight, not only in Silvio's music career. An album that could go down in history. So a touch of eternity. We recommend!
Nyctalgia


Relevant links:
Band camp
Facebook
Instagram
https://gezeitenstrom.weebly.com/reviews/-nyctalgia-a-hint-of-eternity-2017
_______________________________________________________________________________________________
Brilliant composer, multi-instrumentalist and Swiss conductor.
Silvio Pfiffner, better known by the pseudonym Nyctalgia, mixes layered textures of neo classic, atmospheric and post rock in a refined and sophisticated way.
The Hint of Eternity launched on March 20, presents calm, soft melodies on an environmental background with a harmonious cadence that makes us float in the chords and arpeggios, with continuous and deep sound intonations where the strings; metal and the choir bring us a fantastic serenity.
The atmospheric keyboard with whispers and chorus brings an intensity of feelings that emerge gradually with the beats of a cohesive and harmonious percussion.
With a wealth of details and amazing perfectionism, this album presents great and diverse technical skills, masterfully conducting a stupendous sonority full of nuances that crosses the timeline, glimpsing a resplendent horizon as in the melody And Then There Was Silence.
The Context of the album is exquisite, harmonious and cohesive that travels each wave in an expansive way exuding a captivating and enveloping melancholy aura, a masterpiece.
Aryon Maiden