On its four-track, roughly hour-long debut album, this English band adheres closely to the tension/release kind of post-rock.
Yndi Halda, meaning "enjoy eternal bliss", hail from the most Southern, Eastern tip of the UK. More joyous than Explosions In The Sky, less vocal than Arcade Fire, it's the kind of music which could soundtrack a modern day love story as easily as it could a mid-century war.
Members
J a m e s
J a c k
O l i v e r
D a n i e l
P h i l
S i m o n
Discography
acoustic
1.Golden Threads from the Sun [acoustic] 10:17
2.This Very Flight [acoustic] 14:43
about
Recorded live on location at Port Elliot Festival, June 2016.
We rearranged our songs for a quiet, unplugged, one-off performance. It was a unique and humbling experience. Though the songs take the same meaning and expression for us, it was so interesting to view them through a new lens.
This is a special upload for interested parties, not an "official release"!
credits
released March 20, 2020
A Sun​-​Coloured Shaker [Prefuse 73 remix]
We've been huge fans of Prefuse 73 for many years. Since we were in school, even. We reached out to Guillermo through some mutual friends, and were thrilled when he agreed to take this remix on. He's created something really special. It was a total surprise for us – we had no idea what to expect. We played the remix over and over and over for some time when it first came back to us, overjoyed with the results and fascinated to understand how Guillermo had crafted his re-working.
credits
released April 26, 2019
A Sun​-​Coloured Shaker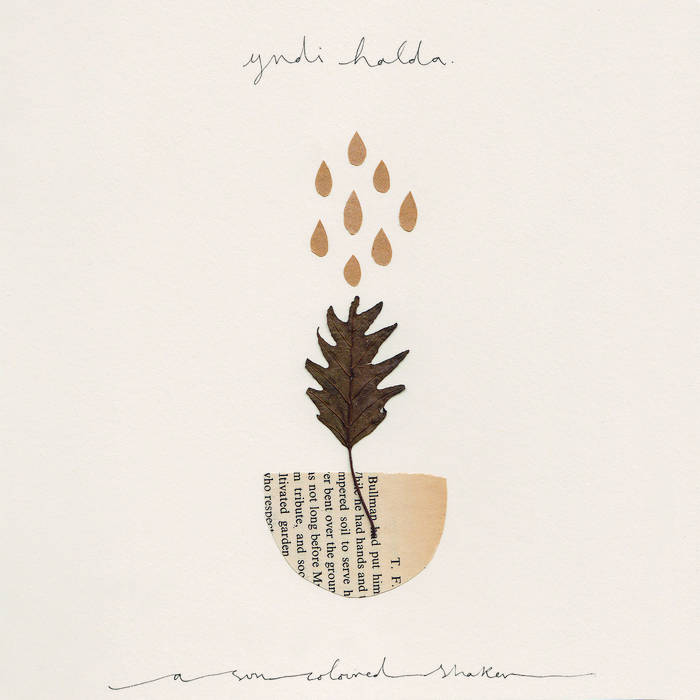 Under Summer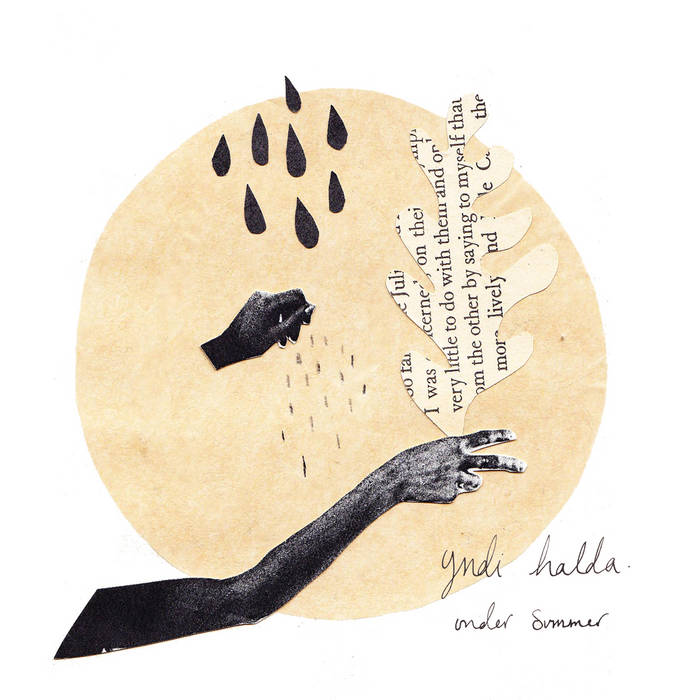 1.Together Those Leaves 10:36
2.Golden Threads from the Sun 14:12
3.Helena 18:07
4.This Very Flight 15:04
about
Eight-years on from 'Enjoy Eternal Bliss' Brighton based quintet yndi halda have released their new album, 'Under Summer'. Having toured across the UK, Europe, USA and Asia, including shows at London's famed Barbican Hall, Koko and Union Chapel venues, and entirely selling out a short residency at Hoxton Hall; yndi halda's fervent and nominally patient fan base have been eagerly awaiting this new material. For those who were previously enthralled by the bands revered string-heavy and densely layered flavour of instrumental rock, there are seemingly endless new aural delectations to unearth and embrace in the bands intense second effort.
Their music is at once subtle and joyous, hitting huge emotional peaks around moments of serene gentleness and heart-breaking sadness in its orchestration of sonorous guitar interlacing, meticulously crafted string arrangements and – now – soaring vocal harmonies.
Tracks such as 'This Very Flight' perfectly exemplify how dextrous and explorative the band have become, with the first half of the song revisiting the already cherished sounds of 'Enjoy Eternal Bliss', whilst the second half presents the new yndi halda, sonically more mature yet still unafraid to experiment with new emotions and sounds. Other tracks on the album such as 'Golden Threads From The Sun' solidify this new temperament making prominent use of vocals, and a lighter timbre than before. The sonic boundaries of 'Under Summer' are only limited by the bands collective imagination, and which sentiments they allow to permeate that individual creative talent. There may have been eight years of musical silence between the two albums, but this has allowed the band members individual life and subsequent cultural experiences to redefine the way the band can collectively compose and express themselves.
Speaking about writing the new album, James Vella (guitar, vocals) said "We called the album 'Under Summer'. It is two references. For us at least. Inevitably it will mean something different to everyone who hears the album. But for us it is the very upper limit of the sky under which we wrote and recorded the album. The endless July days that we played into, a perfect calm and joy. But it's also a sadness. 'Under' as in 'beneath'; sorrow and heartache. We found that important because we want to express that in our music too. Sadness and bliss. What one means to the other."
'Under Summer' is captivatingly personal, with both beauty and disconsolate longing entwined throughout every profoundly textured movement. This is something that means far more to yndi halda than written words in a press release, but something that is present and perceptible in the album.
credits
released April 16, 2016
Enjoy Eternal Bliss
1.Dash and Blast 16:51
2.We Flood Empty Lakes 11:41
3.A Song for Starlit Beaches 19:38
4.Illuminate My Heart, My Darling! 17:31
about
yndi halda, meaning "enjoy eternal bliss", hail from the most Southern, Eastern tip of the UK. More joyous than Explosions In The Sky, less vocal than Arcade Fire, it's the kind of music which could soundtrack a modern day love story as easily as it could a mid-century war.
The three track demo version of the forthcoming EP was voted number two (above such genre luminaries as Sigur Ros, Explosions In The Sky, Pelican et al) in the top 50 instrumental albums of 2005 by Decoymusic.com, a reward which anyone would struggle to dispute upon listening to the record. With one beautiful soundscape after another, yndi halda create something bigger than an emotional rollercoaster, it's more like a full-on mountain assault through thick blizzards and incredible sunshine.
'Enjoy Eternal Bliss' was released in November 2006 through Big Scary Monsters Records (UK), Burnt Toast Vinyl (USA) and Xtal (Japan).
credits
released February 28, 2007
(6) Yndi Halda – Tema – YouTube
Reviews
YNDI HALDA – "UNDER SUMMER"
· by Daniel Hay · in Album Reviews. · 2 Votes

This is one of those albums that is nearly impossible to discuss without its context, yet easily stands on its own simply as a work of art, without context. Yndi Halda are nothing short of a band with a cult following, and Under Summer is possibly one of the most anticipated albums of this decade. A ten year gap for any album is obviously enormous, but this one is even more so, because Enjoy Eternal Bliss was their first album, and its legacy is monumental. To have a band rock up, make one album, blow apart their entire scene and then vanish into obscurity, whilst constantly dripping information about an elusive follow-up is a recipe for extreme expectations. There are many albums that have taken as long as Under Summer, but not many carried the same expectations. And though I personally didn't quite have those towering expectations as I know many others did, this album is so incredible that no matter how high your bar was, this has surely surpassed it.
In all honesty, I don't quite get the hype behind the band's debut record, though I do enjoy it. It almost personifies the notion that in order for post-rock to be good, it has to have an instrument that isn't a guitar. 2005 was very early for the crescendocore or "third wave post-rock" movement, and with both its early date and additional influence from chamber and classical by way of violin, I can do see why it has the status it holds in a way, but to my ears in 2016, it simply sounds like an above-average crescendocore album with occasional moments of glory.
But Under Summer is something more. Had it been this album released in 2005, there would be no doubts to why it was considered iconic. This is an album that has evidently been meticulously worked over, but has somehow managed to be a totally different album from its predecessor, and is brilliantly unique and inspired. This isn't just a well-written album, this is an album that breaks new ground within post-rock as a genre, after a decade of stagnant material. There are equal parts Talk Talk and The World is A Beautiful Place here, to the point in which you really wonder when this was actually written. Post-rock, for nearly 15 years, has been repetitive and dry (though often quite good within that realm), with only Sigur Ros and Swans pushing the envelope properly, and it's almost as if Yndi Halda have just dropped down from above to save the world of post-rock from itself.
It's a totally different record from it's predecessor – the vocals alone are enough to completely separate them into different discussions. Here we see Yndi Halda create music that isn't just reliant on the crescendo and the mood. The textural and structural elements from post-rock are still there, but there are songs here too, with vocal sections and melodies and tales and meanings. Parts of this sound like a folk album, with beautiful instrumentation pulsing under solemn and emotionally driven vocal lines. And somehow, the addition of these extra parts give the crescendos more meaning and more power within the context of the record. Each of the four songs here are over ten minutes, and they all build and rise to peaks and fall to troughs like a standard post-rock fare, but with many of the sections being akin to standard folk rock or indie rock, the huge bombastic-core post-rock crescendo sections are twice as powerful.
There are quite a lot of comparisons to be made here between this and the so-called "emo revival" material of The World is a Beautiful Place or The Hotelier, though I doubt there was any direct influence. The tone and mood of this record feels very similar – combining longing and nostalgia with hope and ambition in an oddly bittersweet way, but Yndi Halda take that emotional base and drop it right in the middle of some Godspeed You Black Emperor style song structuring. The way these songs ebb and flow without a single misstep is frankly inspiring, like a film that manages to find the perfect number of setting shots and the perfect number of character development shots, not underdoing or overdoing anything. While I enjoy the modern emo bands a lot, they often feel quite juvenile or unrefined in their short-form composition, Under Summer feels like Yndi Halda have taken that and used their decades of experience to craft it into something that is not only emotionally potent but impeccably structured. Everything here is in its right place, from the solemn vocal-led parts to the cathartic sections of guitar-driven violence.
Under Summer is a hard record to fault – it feels like the culmination of a decade of development in post-rock, an album that perfectly concludes the third wave by achieving everything that every band within it attempted to and more. All the things that were great about Enjoy Eternal Bliss are here – the violin, the emotion, the crescendos, the production, but in addition to that we have some brilliant influence from emo, indie rock, folk rock, all done to an added level of perfection. There are nitpicks – "Together Those Leaves" ends in an irritatingly abrupt way, "Helena" fluffs around a bit in the middle, but the only true criticism I can put towards this is that there isn't really anything new – this is just a perfecting of past ideas, both of Yndi Halda themselves and of other bands, and is probably the best post-rock record of the last decade, a truly impressive accolade for an album that took a decade to make.
Yndi Halda – "Under Summer" | The PROG Mind
_______________________________________________________________________________________________
Label: Big Scary Monsters Release Date: 22/01/2007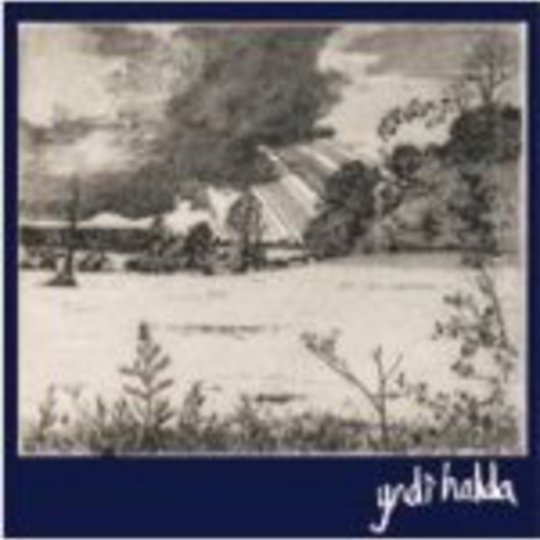 by Mike Diver January 4th, 2007
Post-rock's problem as a convenient critical pigeonhole is that it's associated with a scene, a sound, that's easily replicated from studious indie boy to studious indie boy. Much of what falls within the category's borders is formulaic in the extreme; a procession of finely timed and finely executed musical movements that adhere to generic convention in a wholly objective manner, as emotionally affecting as the latest reality television series. Nowadays, it's rare to hear a band that could be blessed or cursed by the term that doesn't sound like an amalgamation of their forefathers' invention and influence.
The contemporary musical landscape is littered with only a handful of genuinely moving acts – from across the globe – that can engage the heart with their instrumental arrangements as easily as the accomplished hordes can tickle the chin with their heard-it-before releases. You know, the albums that play like a movie repeat on Film4 +1: you've seen it a dozen times already, and even this time out it's running an hour behind everything else. From the US we've had Explosions In The Sky; from Japan, Mono; and now England proffers its listening public Yndi Halda, a quintet capable of stirring the soul in a fashion unfelt since Mogwai's _'Helicon' _days.
The above trio are touchstones for sure, but Yndi Halda's violin-led approach isn't at all derivative of a particular predecessor; at times echoes of acts past become apparent, but never do these tiny divergences from everything unique upset the rhythm of Enjoy Eternal Bliss, a four-track EP on paper but an hour-plus album in practice. The record's length does, initially, prove a stumbling point – maintaining a high level of attention in the presence of most post-rock is a struggle, to say the least – but it takes only a couple of minutes for Yndi Halda's epic beauty to overpower any niggling doubts born of previous experiences. Already a stunning live act, Enjoy Eternal Bliss confirms this five-piece's position as Britain's finest on-record purveyors of modern instrumental rock music. Promulgate from the tallest peaks: Yndi Halda, here, exhibit talent enough to eclipse the post-millennium efforts of any of their peers.
It's their masterful manipulation of the listener's emotions that sets Yndi Halda apart: many a technically tight passage can be forgotten come the record's climax, as the memory remembers only the images these four tracks conjure. A burning red sun rising high over a sparkling sea; endless glaciers picking up pace on a mountainside, threatening to destroy the hamlets below; the curve of the Earth as seen from the lunar surface; crows in Finsbury Park battling over whatever one of the murder pulled from an overflowing waste bin. Flashes in the mind's eye, both rooted in reality and entirely fantastical, that stick with the first-timer and old-hand alike, long after four of four, 'Illuminate My Heart, My Darling', fades from in-ears.
And this is a debut, the band's first 'proper' release following a three-track demo. In short: Enjoy Eternal Bliss is a much-needed shot in the arm for the flagging post-rock scene and sound. Where they go from here, well… the mind hesitates in astonishment, its eye unable to fathom what's emerging before it.
Album Review: Yndi Halda – Enjoy Eternal Bliss / Releases / Releases // Drowned In Sound
______________________________________________________________________________________________
I thank Sadou Kerasina for sharing this precious, indisputable, Great Band.
Aryon Maiden