Instrumental, Drone, Ambient, Post-Rock, Post-Metal from Germany
Members:
Drums – Johannes Dose
Guitar – Johannes Schaffer
Bass – Falko Schneider
Discography
Kaskade
1.Ackerland 06:26
2.Wildnis 04:52
3.Muttererde 05:57
4.Saat 06:06
5.Derbholz 06:19
6.Morast 07:34
7.Kaskade 05:40
8.Irrlicht 02:44
credits
released January 31, 2020
recorded between oct. 2017 and may 2019 at
Institut für angewandten Krach (ifak-audio.de)
SARKH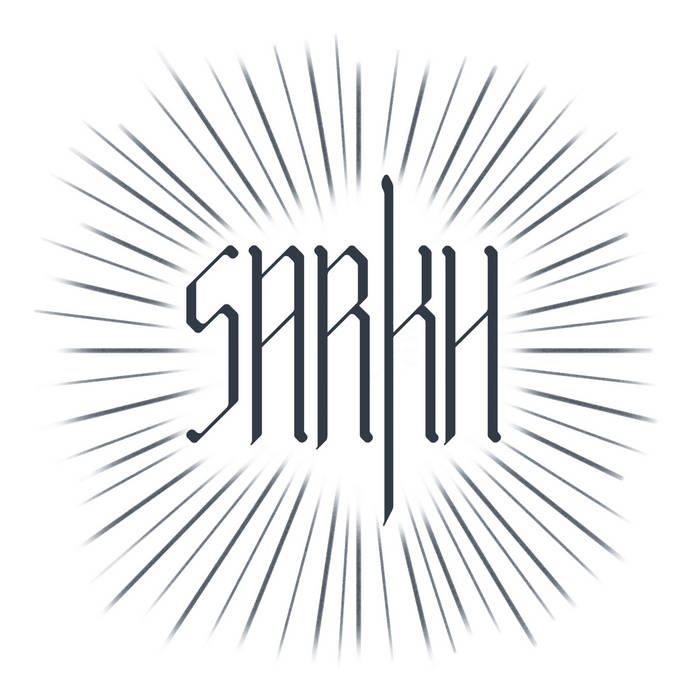 1.Ackerland 06:26
2.Muttererde 06:14
3.Wildnis 04:50
4.Kaskade 05:41
about
Recorded at 'Institut für angewandten Krach', by Falko Schneider, October 2017
credits
released April 27, 2018
Reviews
Home Reviews Albums / EPsJuergen S.·Albums / EPs Reviews Vinyl·4 September 2020·3 minutes reading time
Sarkh – Cascade
The nature of the Westerwald
Artist: Sarkh
Origin: Hachenburg, Germany
Album: Cascade
Genre: Instrumental Rock, Post Rock, Post Metal, Ambient
Playing time: 45:38 minutes
Release: 31.01.2020 / 20.09.2020 Vinyl
Label: Worst Bassist Records
Link: https://sarkh.bandcamp.com/album/kaskade
Members:
Drums -Johannes Dose
Guitar- Johannes Schaffer
Bass – Falko Schneider
Tracklist
Farmland
Wilderness
Mother Earth
Seed
Derbholz
Morass
Cascade
Irrlicht
The debut album Kaskade of the Westerwald Post Rock / Post Metal Formation Sarkh has already been released on 31.01.2020.
I think it was largely unnoticed because the trio, like other bands, had little opportunity to perform their album live to a wider public in the Corona pandemic.
I was able to see the sympathetic trio at their first concert in over half a year at Pizza.Beer&Music(Here live review) at the Heinzelmännchen Hofcafe in Marienthal. In front of a sold-out house or garden, i was not the only one who was enthusiastic about the instrumental band.
That same evening they were in a nice interview with me (Here) Talk and answer, now of course I am pleased that I can make a review of the album Cascade.
The CD is available via Bandcamp. The vinyl LP of the album will be released on September 20 thinly via Worst Bassist Records. The edition will be limited to 500 pieces (180 grams / Crystal-Clear Vinyl).
Sarkh emerged from the remnants of the Doom Band Hessaja in 2017. After the end of Hessaja, Johannes Dose (drums) and Johannes Schaffer (guitar) decided to continue as an instrumental band because they did not think there are any good singers. At first with Hesaja bandmate Frank on bass, they quickly had four tracks together for an EP, which were recorded in the studio Für Angewandten Krach. Coincidentally, their director was Falko Schneider, who took over the bass a short time later due to the bass player's inequalities. This was also a good opportunity, as he had already accompanied the band as a man at the mixing desk anyway.
Then it took a while for the now available album Kaskade to be recorded and released. Basically, this album is the EP with the extension of four songs. That's what you think, because the four songs on the album are also the four songs of the EP. That's not quite true, because you didn't just do it. The four existing songs of the EP were not easily taken over. Since Falko was the man on bass when recording the album, all the bass parts were re-recorded by Falko. Johannes on the guitar added guitar overdubs and a few ambient sounds for two songs. Only Johannes Dose on drums could sit back at this stage, because the drum parts remained as they were on the EP.
The result is Caskade, an instrumental concept album that is fully dedicated to the theme of nature. The eight titles, which bear names such as farmland, wilderness, mother earth or morass, stand alone.
The inclined listener can put himself well into the songs. The opener farmland begins with ambient sounds very atmospheric, becomes a bit more massive before the farmland is powerfully covered. Light (spherical) breaks are part of this, because the arable land cannot be processed continuously.
There is a certain power in all titles. I would call this power, according to the concept of the album, the power of nature.
According to the theme of nature, there is a varied concept of post rock / post metal sounds, which are enriched by spherical ambient sounds here and there.
Once you consciously draw in songs like wilderness, you can find yourself and that (or perhaps even its nature) in such songs as wilderness. Wilderness begins quite wildly before it gathers and rises into a probably boundless wilderness. Wilderness is for me personally one of the highlights of the album, where I can't make a weak song. If you have also experienced wilderness live in the wilderness of the Heinzelmännchen Hof in Marienthal, then there is no stopping.
As already mentioned, every single song is meaningful in itself and you can imagine Muttererde, Derbholz or Morast both figuratively and musically. Imagine how a tiny grain grows in the soil and the force it must apply before it blooms as a plant for the seed to grow.
If you want to experience the formation of the surf of a waterfall and the subsequent calmly flowing water, then you will pull in cascade.
Before the album says goodbye to us, it gives us a false light. The false light, a luminous phenomenon in bogs and swamps, fascinates us as an ambient-like as a throwaway extraordinary, because after the stirring previous cascade it only flickers away and calms us down.
The songs on Cascade are excellently mixed, there was a professional at work. You can see that Falko Schneider, who is responsible for this, sets the tone at club concerts and at the Freak Valley Festival. Great work from him, not only on bass!
You just have to experience the band live, preferably in an ambience in nature, like at Pizza.Beer&Music. I am looking forward to the Hoflärm 2021 in Marienthal, where they will play again.
Or you can let the titles affect you if you sit at home in the armchair, put on the vinyl and let the Crystal-Clear act on you 🙂
SARKH – CASCADE CONCLUSION The debut album Kaskade by Sarkh is a first-class instrumental post rock /post metal album, which is already very surprising in its professionalism as a debut. I can only recommend the album to any instrumental lover. The trio has already laid a great foundation stone and I assume that you will hear a lot more from them. I deliberately avoid a comparison to other instrumental (post) rock / metal bands here, because the trio does not want to emulate any band and their music is very independent.
Hints: Wilderness, Moray and Cascade.
Sarkh – Kaskade | Time For Metal – Das Metal Magazin (time-for-metal.eu)
_______________________________________________________________________________________________
Brilliant German instrumental post metal power trio, uses textures from Drone, Ambience, Doom, Stoner, Black making a powerful, dark, precise and direct sound.
With a prominent doom-style bass, distorted, noisy, high-pitched, precise and sliding guitar, noted by a vigorous drums, they make well-structured melodies of an ever-increasing and engaging performance.
The vigor is extreme and competent, flashed by an oscillating environmental theme that masterfully narrates the weather of nature, constantly threatened by explosive and noisy attacks.
The tuning is perfect and balanced with precision, in a refined and creative way with heavy riffs accompanied by an intense bass and drums, maintaining a dark and cataclysmic tone.
An intense and majestic debut, Grande Banda.
Aryon Maiden