Instrumental post-rock band from Paris.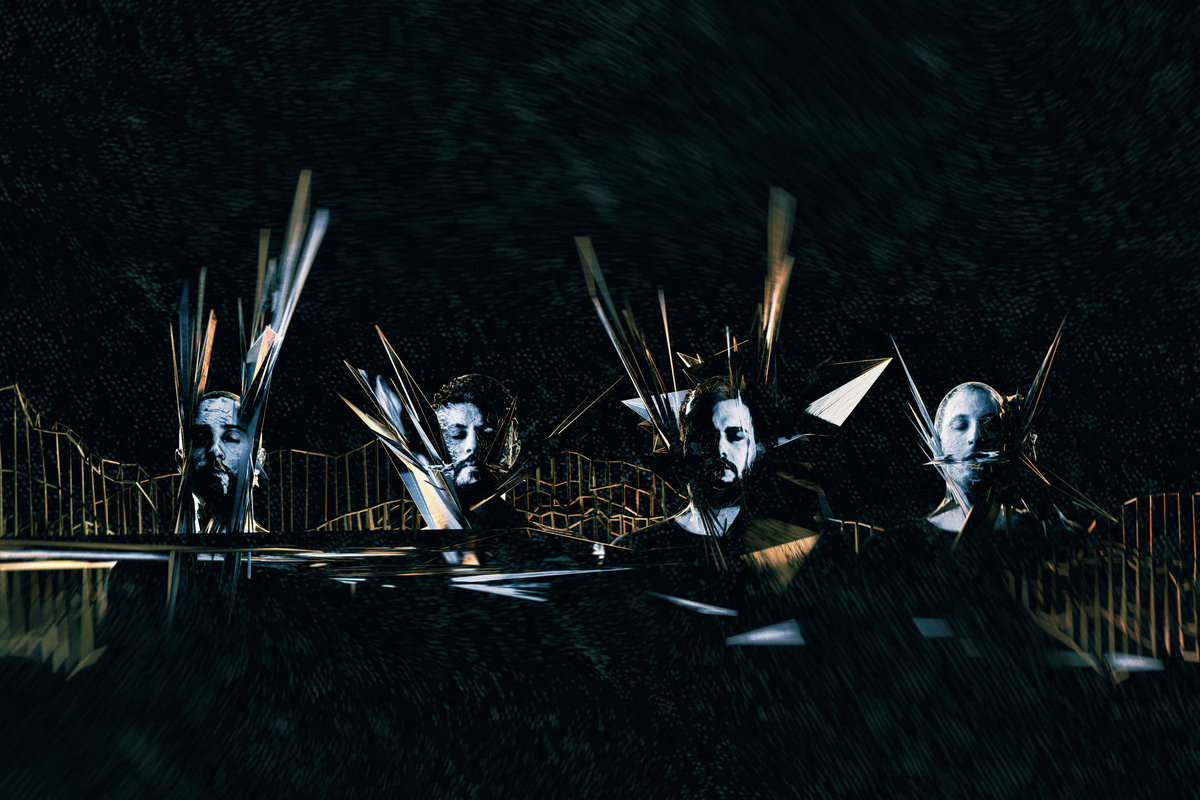 Members
Andrea Gallo – Drums
Raylan Peralta – guitar
Timothée Valentini – bass, keyboards
Adrien Deurveilher – guitar, keyboards
Discography
Chasm
1.The Fallen 04:32
2.Cataclysm 05:55
3.Dark Matter 03:52
4.Chimera 07:11
5.Omen 05:23
6.Stranding 02:32
about
👉🏻 ffm.to/chasm!BC
"Chasm" is the story of a civilization at the edge of collapsing. Human void or geologic fault, one falls into it all hoping for a sign. We follow their journey through the songs, falling with them, surviving cataclysms, praying for some help, interpreting the omens until we strand at the end of the path.
credits
released April 23, 2021
Arranged and composed by When Waves Collide: Romain Fortané, Andrea Gallo, Timothée Valentini, Adrien Deurveilher.
Recorded by When Waves Collide
Drums recorded by Francesco Giuliano
Mixed by Francesco Giuliano
Mastered for CD by Francesco Giuliano
Mastered for Vinyl by Federico Ascari
Original artwork by Naufrage! Studio
http://www.instagram.com/naufragestudio/
Graphic design by N-draw
http://www.instagram.com/ndrw.archiviz/
Piano Variation | Lawrence
1.Lawrence [Piano Variation] 03:57
about
Piano rendition of the song Lawrence from our debut EP recorded during the covid-19 confinement.
Watch the video ⟶ bit.ly/2Ldef2G
Listen to the original version ⟶ lnkfi.re/wwc_EPI
Follow us on our socials ⟶ linktr.ee/whenwavescollide
credits
released May 8, 2020
Arranged for solo piano by Adrien Deurveilher ⟶ bit.ly/3dpa7IM
Music composed by When Waves Collide
Romain Fortané, Adrien Deurveilher, Andrea Gallo, Timothée Valentini
Recorded, mixed & mastered at home by WWC
Artwork by Marina Pacifico ⟶ http://www.instagram.com/marcifico_arts/
Animation by Jonathan Nardi ⟶ linktr.ee/thanidran
Graphic design by WWC
℗ & © When Waves Collide, Copyright 2020 Tous droits réservés. All rights reserved.
Star Collapse [Single]
1.Star collapse 04:11
about
Regardez la version vidéo sur notre Youtube / Watch video version on our Youtube here:
youtu.be/X3BI6Macrko
Retrouvez Star Collapse sur toute les plateformes de streaming / Listen to Star Collapse on all streaming platforms here:
lnkfi.re/wwc_starcollapse
Musique composée à l'origine pour la chaîne de Hugo Lisoir "Youtubeur de l'espace" / Song originally composed for the french channel Hugo Lisoir "Space Youtuber" :
http://www.youtube.com/channel/UCDC6DBi0kRp6Jk21xqfvFLA
http://www.twitch.tv/hugolisoir
twitter.com/hugolisoir
credits
released December 2, 2019
Composed & arranged by When Waves Collide
Adrien Deurveilher, Romain Fortané, Andrea Gallo, Timothée Valentini
linktr.ee/whenwavescollide
Recorded at home by WWC
Mixed & Mastered by Francesco Giuliano
Artwork & Video by Jonathan Nardi
linktr.ee/thanidran
℗ & © When Waves Collide, Copyright 2019
Tous droits réservés. All rights reserved.
EP I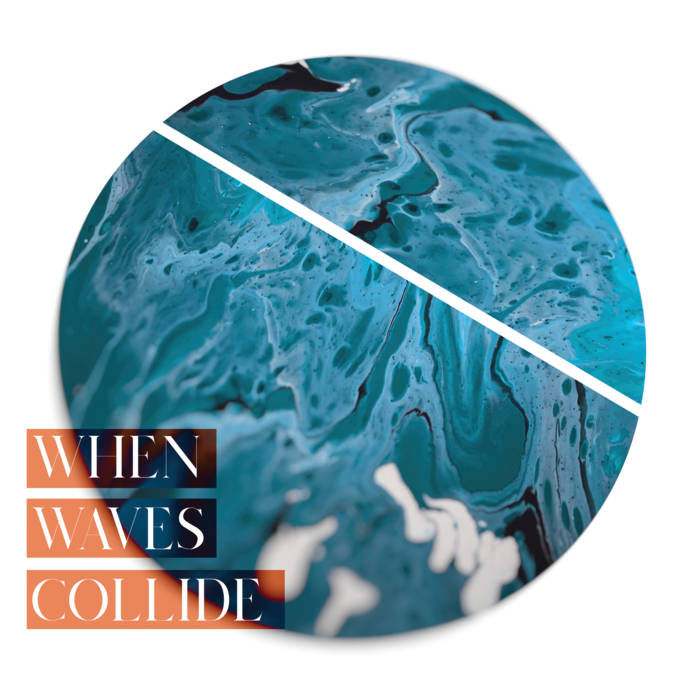 1.Intro 01:41
2.Valhalla 04:07
3.Lawrence 03:37
about
Find the EP I on other platforms here: lnkfi.re/wwc_EPI
Follow us on our socials here: linktr.ee/whenwavescollide
credits
released October 15, 2019
All songs composed & arranged by When Waves Collide
Adrien Deurveilher, Romain Fortané, Andrea Gallo, Timothée Valentini
Recorded at home by WWC
Drums recorded at Studios 7ème ciel by Julien Huet
Mixed & Mastered at Studios 7ème ciel by Etienne Belargent
Artwork by Marina Pacifico
Graphic design by Andrea Gallo
℗ & © When Waves Collide, Copyright 2019
Tous droits réservés.
Videos
(2) When Waves Collide – YouTube
Music | When Waves Collide (bandcamp.com)
WhenWavesCollide (@whenwavescollide) • Fotos e vídeos do Instagram
When Waves Collide | Ouça grátis na SoundCloud
Reviews
Heike L.·Albums / EPsReviews·28 October 2019·1 minute reading time
When Waves Collide – EP I
Beautiful post skirt with a positive mood
Artist: When Waves Collide
Origin: Paris, France
Album: EP I
Length: 9:26 minutes
Genre: Post Rock
Release: 10/15/2019
Label: In-house production
Link: https://www.facebook.com/WhenWavesCollide/
Production: Studios 7'me ciel, Issy-les-Moulineaux by Etienne (Mix and Mastering)
Members:
Guitar – Adrien
Guitar – Romain

Bass Guitar – Timothée
Drums – Andrea
Tracklist:
Intro
Valhalla
Lawrence
When the band When Waves Collide was formed in 2017, Adrien had already composed some songs with his guitar. Gradually, the rest of the band members joined in, and together they were able to play their first show at the 2019 edition of the Féte de la Musique. On 15.10. they were able to celebrate the release of their first EP with the simple title EP I in Paris. The whole thing would have actually passed me, but I got a very nice message from the guys if I would like to write a few words about the work. Already during the first hearing it was clear that this great disc must not be lost in the mass of publications!
With less than ten minutes to play for three songs – with the intro being just 1:41 minutes long – one thing is clear: the boys get to the point. No overlong guitar games or eternal repetitions, but simply wonderfully flowing post rock, which puts me in a positive mood.
Since I have been to some post-rock shows, I know of course which sounds can be extracted from the stringed instruments with the help of the many pedals. The dreamy intro, however, actually sounds more like Jean-Michel Jarre has slipped his fingers over the keyboard and synthesizer keys. Very relaxed, sometimes a little jazzy, Valhalla comes along, the guitar playing reminds me of a cheerfully smouldering source. Whether the low notes towards the end of the song actually come from the bass or maybe from a synthesizer, I can't unravel. Of course, they give the song a nice depth, which is then immediately lifted up by the butterfly-like wonderful guitar playing. The last track Lawrence slowly works towards the grand finale, but the end is unfortunately very abrupt.
And then please go straight to the Bandcamppage of When Waves Collide and support the guys with a purchase! 🙂
WHEN WAVES COLLIDE – EP ICONCLUSION
Immediately after the first hearing I wrote to the boys that there must be more to come. They promised me this 😀 For me it is the first post rock band from France, but this scene is of course also represented in many countries. If you like the style of Tides From Nebula or Collapse Under The Empire, you should definitely listen to this debut work by When Waves Collide.
Hint: Valhalla
When Waves Collide – EP I | Time For Metal – Das Metal Magazin (time-for-metal.eu)
_______________________________________________________________________________________________
(((O))) : UNDER THE INFLUENCE WITH WHEN WAVES COLLIDE
On October 15th, Paris based post-rock quartet When Waves Collide, released their debut EP titled EP I. The band is made up of Adrien Deurveilher (guitar) , Romain Fortané (guitar), Andrea Gallo (drums) and Timothée Valentini (bass). Adrien first started on his own, composing and recording demos. He then found Timothée, Romain and lastly Andrea and the rest is history.
The EP is made up of three tracks, one of which is an 'Intro'. The EP was recorded mostly at home by the band but the drums were recorded at Studios 7ème ciel in Issy-les-Moulineaux by Julien Huet. It was then mixed & mastered at Studios 7ème ciel by Etienne Belargent. It's a quick listen but it packs quite an emotive punch and leaves the listener wanting more from this band. I am very much looking forward to hearing their future musings.
In the meantime, we asked the band to pick three albums that have influenced them and their music. Adrien, Timothée and Romain provided their picks below.
You can find the EP here: https://whenwavescollide.bandcamp.com/
Adrien Deurveilher (Guitar) – Protest The Hero – Fortress
I had an epiphany listening to this album. Everything about this record was (and still is) perfect to me. I spent almost two years listening ONLY to it. Fortress is the first record that made me understand that odd signatures in music were a thing, that a song could be something else than an intro, verse, chorus and outro.
The guitarist Luke Hoskin had a major influence on my guitar playing and also the way I compose music. In general, I was also astonished that such brillant and young musicians could be down to earth, humble and had such a great attitude towards their fans.
Fortress is a masterpiece, a story that is told. Once you've heard it, you can't forget it. Without this record, I probably wouldn't be in a band or even have tried to compose music. It changed my life.
Timothée Valentini (Bass) – Russian Circles – Station
Station from Russian Circles was a mindblowing experience in my musical path. At this time I was already listening to some well known post-rock bands like Explosions in the sky or God is an astronaut. But Russian Circles was the first time I listened to this music with such a heavy sound. It has this dark mood instead of the usual melancholic color I used to hear.
'Harper Lewis' – especially the live version at Sun Sun fest– is my favorite track. I love the way the song builds in tension. They begin with this strong rock rythm on drums followed by a badass yet melodic arpeggio chords progression on the guitar – when you expect the song to go up – to finally release our ears with the snare coming back after two minutes. Then you get to the dirty part with these three agressive and frenetical notes. A few instruments yet super powerful. With their songs, loudness is more a matter of silence and contrast rather than high gain or many-layered guitars. They know when their transitions need to be rather brutal or rather announced. We try to always keep this in mind when we are arranging a new song together to create some motion in our music as to keep the attention of the audience, which is important in the instrumental genre.
Romain Fortané (Guitar) – Nine Inch Nails – The Fragile
I grew up listening to 70's, 80's and 90's rock bands, listening to many kinds of music. I first experienced Industrial Metal at 11 years old. One day, I discovered a band that changed my vision of music. That band was Nine Inch Nails.
When I first listened to 'Closer', full of electronic, loud and dark ambient sounds, it was a revelation to me. Then I heard The Fragile. It was revolutionary for me. This album that still stands as one of my favorites.
Each song tells a story, it made me travel deeper and further with each listen. I discovered punchy, atmospheric instrumental tracks for the first time with this album – yeah I know there were many bands that played instrumental songs before NIN but that album was the first time for me – 'Just Like You Imagined', 'La Mer', etc.
It influenced how I play guitar and my search for loud and catchy riffs, dissonant harmonies and experiencing different sounds.
By listening and watching to the And All That Could Have Been Live Concert, I saw a strange little box used by Robin Finck that surprised me, the E-Bow. I loved the color and the shape it gave to the track and so I bought it and I use it on the track « Intro » on our first EP, it gives an atmospheric and aerial dimension to it.
I discovered Post-Rock by joining When Waves Collide, but my influences are listed above.
_______________________________________________________________________________________________
French instrumental post rock band, uses cinematic, spatial, melancholy textures.
With a growing cadenza, in perfect harmony, it uses a space background with a prominent bass, a striking drums with a duo of guitars, sliders, treble, precise.
His melodies are short, well-structured, technical, virtuous, creative that oscillate with smooth and intense arrangements.
Talented and virtuous band, we will certainly have new pearls to enjoy in their next release, success.
Aryon Maiden.