BRUIT \ˈbrü-ē\ [French, literally, noise] is a post-rock/modern classical quartet from Toulouse, France.
Biography
BRUIT ≤ – Elusive Sound (elusive-sound.com)

Emerging from the ashes of several pop bands, the project was born of the desire of its members to turn their backs on the majors and return to a process of creation without constraints.
Initially the band's intention was not to perform live but to research and experiment with sound in a studio environment. At the end of 2016, this research would result in two live videos filmed in their studio that would enable the band to make its debut on the Toulouse scene. After this experience, Clément Libes (bass, violin), Damien Gouzou (drums) and Théophile Antolinos (guitar) composed together in search of their own sound identity and with the aim to create progressive music that subverts genre and would result in the expansion of stylistic boundaries. Consequently, during this time the band went through several line-up changes until Luc Blanchot (cello) joined in January 2018. It was only then that BRUIT truly felt complete and sure of their direction, creating emotively intense and expansive instrumental compositions of a conceptual nature that merge post-rock, ambient electronica and modern classical.
On 19 July, 2018, BRUIT signed to Elusive Sound who will release their first EP titled "Monolith" in the fall of 2018.
Members
Clément Libes (bass, violin, synths)
Damien Gouzou (drums, percussion)
Théophile Antolinos (guitar)
Luc Blanchot (cello)
Discography
The Machine is burning and now everyone knows it could happen again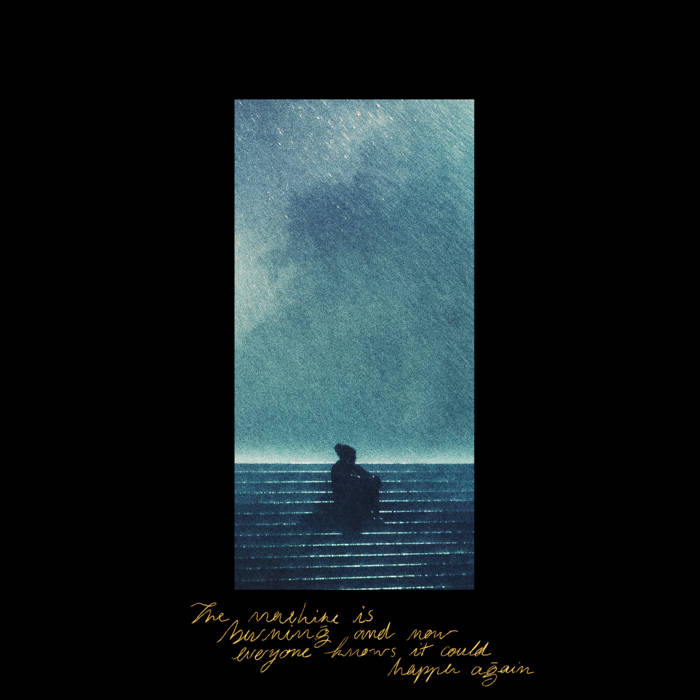 1.Industry
2.Renaissance 08:35
3.Amazing Old Tree
4.The Machine Is Burning
about
All songs composed and performed by BRUIT ≤
BRUIT ≤ is:
Theophile Antolinos ( Guitares / Tapes )
Clément Libes ( Bass / Violin / Keyboard )
Luc Blanchot ( Cello )
Julien Aoufi ( Drums )
Produced, Recorded and Mixed at La Taniere (Toulouse) by Clement Libes
Drums, Piano, Folk Guitar and additional acoustic material recorded at Le Manoir de Léon (Léon) by Serge Faubert assisted by Thibault Laisney
Guitar reamping recorded at L'imprimerie (Toulouse) by Serge Faubert
Mastered by Alexis Bardinet at Globe Audio Mastering (Bordeaux)
Clarinet by Florianne Tardy
French Horn by Benoit Huet
Bass Trombone by Fabien Dormic
Vibraphone by Juliette Carlier
credits
releases April 2, 2021
Artwork created from an original picture of BOBY
Editing and typo By Mehdi Thiriot
Inside art by Sebastien Blanchot
Press photos by Mathilde Cartoux
MONOLITH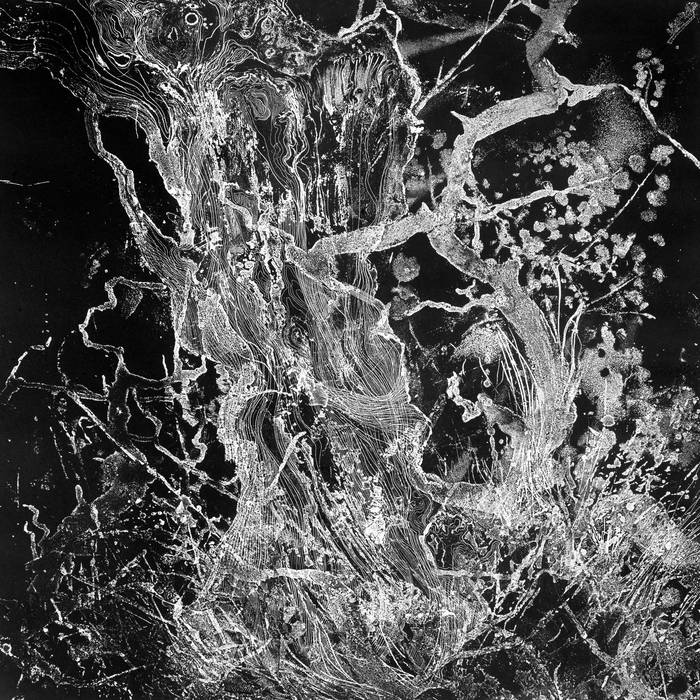 1.Bloom 08:22
2.The Fall 13:59
3.The Fall (Live Video) video
about
Elusive Sound proudly presents the full digital release of "MONOLITH" by the post-rock/modern classical quartet BRUIT ≤ on October 7, 2018.
Based in Toulouse, France, BRUIT \ˈbrü-ē\ [French, literally, noise] create incredibly expansive and emotive instrumental music of a conceptual nature, seamlessly merging ambient electronica, modern classical and instrumental rock.
BRUIT's synthetic sci-fi inspired ambiance of sound effects, soaring synths and deep bass tones reminiscent of film noir inspired dystopian fantasies, is organically enhanced by the ever present etherealism of their classical instrumentation and arrangements in spellbinding emotion-filledmelodies that climax in roaring drone driven post-rock.
Life may be elsewhere, at another rhythm, a different scale, and you have forgotten it. Your body hosts a microscopic and elusive world that dies and is reborn every second. It is swarming with particles that will be the cause of your life and your death. It will be your first vertigo, The bloom.
Then you look to the sky and realise that this inner world floats in a universe in which the human mind cannot comprehend borders and where you are no more significant than a grain of sand. Energy of unimaginable power has been developing for billions of years and it is also responsible for your life and death. It will be your second vertigo and with it you will fall.
So who are you? Between the infinitely small and the incredibly large. Is your little daily problem still meaningless? Sit down by the vestiges of the monolith erected by your ancestors and take the time to think. Ask new questions rather than repeating old answers.
– BRUIT ≤
credits
released October 7, 2018
All music composed by Clément Libes, Théophile Antolinos, Damien Gouzou and Matthieu Mullet.
Recorded, mixed and produced by Clément Libes at "La Tanière"
Mastered by Alexis Bardinet at Globe Audio Mastering
Art by: Sebastien Blanchot
Artwork editing and logo by: Mehdi Thiriot
Published by: Warner Chappel
Released by: Elusive Sound
On this recording BRUIT are:
Clément Libes (bass, violin, synths)
Damien Gouzou (drums, percussion)
Théophile Antolinos (guitar)
Luc Blanchot (cello)
Videos
Reviews
Pairing ambient post rock with classical elements, richly instrumented and coming on with its notable cinematic character, the band's phenomenal live performance video for their 14-minute epic, The Fall, is an absolute stunner which will fill your soul with sound, and have you hypnotized and eventually make you pick up your jaw off the floor.
Destroy//Exist
BRUIT≤ 's composition "THE FALL" is a mesmerizing, dark, cloudy, and yet poetic and powerful tune that focuses the listener's attention on deep social politics both figuratively and literally. The literal Bernie Sanders quote and the opening phrase in the video, regarding how forests precede civilizations and deserts follow them, make the statement clear. But, there is another level of statement; the work itself is a figurative and abstract reflection on the subject matter of the death of civilization. This is achieved with extremely deep bass; noisy, hive-like middle strings and guitars; soaring high strings, and a change in atmosphere from huge chordal blocks to monolithic sound structures. The overwhelming extremity of sound and noise make the work rush over the listener like a tsunami, passing through the listener like a wall of sand an one thousand bullets.
Composer's Toolbox
A la fois violent et romantique, mélange de fureur et de désespoir, 'Bloom' est la preuve que du post rock inventif, ça existe. La prise de son, très claire, permet à chaque musicien de se détacher sans pour autant écraser les autres, chacun se mettant au service de partitions tantôt orchestrales, tantôt intimistes, où l'art des nuances et du silence est élégamment maîtrisé. Voilà un premier essai parfaitement réussi et qui donne envie d'entendre Bruit≤ sur un plus long format.
Music Waves France
Le premier " Bloom " s'étend sur plus de 8 minutes et ce qui parait un temps déconstruit et déstructuré s'avère en réalité être une fine alchimie millimétrée. Le violon nous interpelle comme le son d'un pop-up avant d'être accompagné par d'autres cordes et des larsens, ce premier son de violon est alors noyé dans une mer de sons et après nous avoir interpellé seul, il est fondu dans une ritournelle et a réussi à nous emporter. Une fois passés par l'intronisation de " Bloom " nous rentrons dans le vif du sujet de " The fall " et ses 14 minutes de furies où les six cordes se mêlent aux violons et violoncelle avec une section rythmique proche de l'apocalypse. La seule présence de voix est un sample de Bernie Sanders au parlement, savamment distillé dans une zone calme. Le reste du morceau nous entraine sur la lune, dans un paysage aride où l'auditeur pourrait y croiser Méliès. Cet EP est bien loin du " Monolith " dont il porte le nom, BRUIT aime brouiller les pistes et c'est une réussite
Nawak Posse
Ce moment, ce fut pour moi celui de ce matin d'octobre, lorsque j'ai découvert la première captation live de BRUIT ≤. Il était tôt, je partais travailler. Dans le bus, j'ai mis mon casque, et lancé la vidéo. Et, tout à coup, c'est comme si j'avais été seule au monde. Durant ces 13 minutes de musique sans paroles. Le son m'a saisie. L'image m'a hantée. C'est à peine si j'ai senti les premières larmes. Elles sont venues l'air de rien. Autour de la cinquième minute, là où les notes du violoncelle se distordent. Là où les violons se mêlent aux percussions dans une plainte magnifique. Et puis, elles se sont mises à couler à flot. Là où les guitares saturent dans des murs de vibrations intenses. Là où les corps se plient pour ne faire plus qu'un avec leurs instruments. Là où toutes les cordes semblent pleurer à leur tour. Une fulgurance de beauté intense et saisissante, à découvrir absolument. A la faveur des deux longs et beaux titres de « Monolith », BRUIT ≤ réussit avec brio à créer de nouveaux sons. Des sons d'une force évocatrice incomparable. Vertigineux. Intenses. Immédiatement saisissants. Une splendeur.
Totoromoon
Bloom, d'abord, nous embarque pour une balade de presque 8 minutes 30 où tout s'accélère. Chaque petit pas en avant nous mène vers l'abîme avant de trouver la renaissance. C'est un rapport très synesthésique que nous avons avec ce premier morceau et The Fall, le second, vient confirmer cette sensation. Après cette première balade, Bruit nous pousse dans une chute de plus de 13 minutes où encore une fois s'illustre le génie de composition de ces 4 musiciens. Ils en ont d'ailleurs profité pour en faire une prise live avec 10 musiciens pour les accompagner (2 violoncelles et 8 violons) que nous vous faisons découvrir ici. Plus qu'une chute, c'est une montée en puissance constante que nous fait vivre The Fall, jusqu'à l'explosion finale.
_______________________________________________________________________________________________
Stupendous French instrumental quartet of post rock, they use layered textures of classic, atmospheric, ambient, progressive, experimental, electronic.
Creative and innovative, his melodies contain an atmospheric, spatial environment and a wonderful duo of electronics and drums in Bloom, with an oscillating and refined cadence in strings and soft and enveloping classical arrangements in a fantastic harmony.
The Fall is intense, hypnotic, somber, full of atmospheric and percussion details, immersive, with a creative variation of strings that explore the immensity of sound with mastery, full of feelings and emotions.
From a refinement where the chords and arpeggios slide through a reflective score that brings our senses to a glimpse of perfectionism in the magnitude of creation.
Two masterpieces that impressed me in every way, congratulations to Banda for the beautiful work.
Aryon Maiden.