We play music without words to communicate without language.
This Patch of Sky is a cinematic post rock band from Eugene, Oregon, USA and are known for creating slow burning ambient passages accompanied by heavy guitar laden crescendos. They have been in the post rock scene from 2011 and since then the band has slowly progressed from aggressive and fast paced compositions to deeper atmospheric wall of sounds while staying true to their unique style of infusing quiet, loud and magnanimous song structures.
Band Members
Kit Day – Guitar
Joshua Carlton – Guitar
Sean King – Bass
Alex Abrams – Cello
Katya Marcusky – Drums
Neal Williams – Synth
Discography
This Patch of Sky on Audiotree Live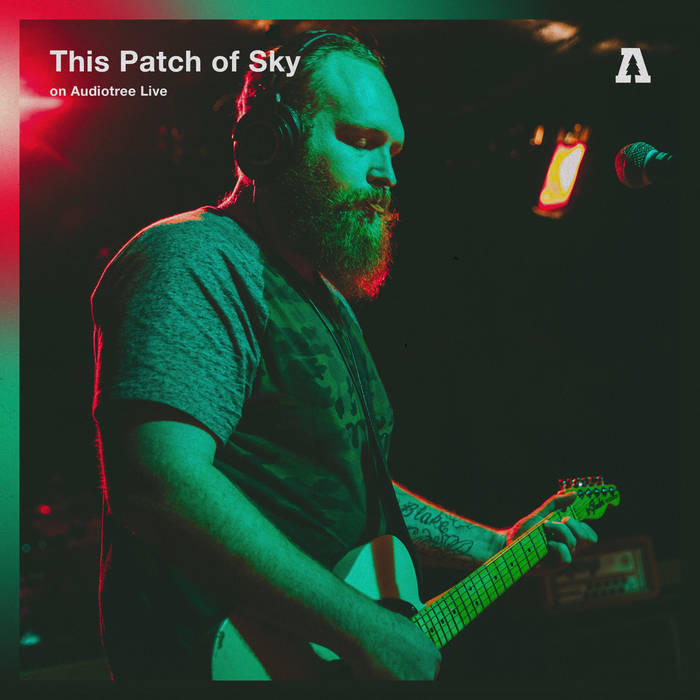 1.Standing on the Shoulders of Giants (The Battle of Frieders) 05:58
2.In The House of Wolves 06:51
3.Bella Muerte 06:07
4.What Once Was Lost 04:42 video
about
This Patch of Sky is a Pacific Northwest Sextet who compose cinematic, expansive instrumental post-rock with ambient influences. They approach songwriting more like world-building; pulling from a love for film scores to help craft experiential sonic landscapes.
Band Members
Kit Day – Guitar
Joshua Carlton – Guitar
Sean King – Bass
Alex Abrams – Cello
Katya Marcusky – Drums
Neal Williams – Synth
credits
released November 13, 2018
These Small Spaces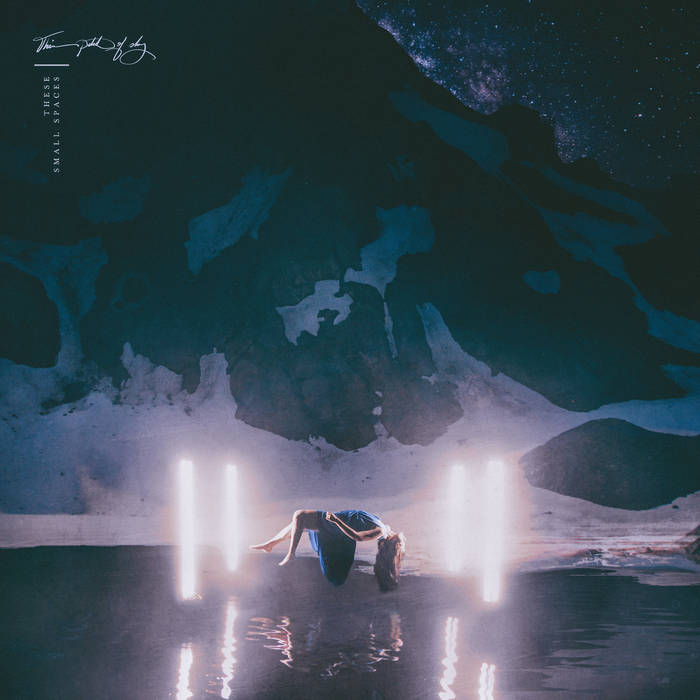 1.Hiraeth 02:50
2.Coordinates (44°06'12″N 121°46'09″W) 06:36
3.Pale Lights 04:42
4.Paper Mountains 05:15
5.Her Beating Wings 06:59
6.Under Vermilion Cliffs 06:11
7.Bella Muerte 06:18
8.What Once Was Lost 06:47
9.Pale Lights (This Will Destroy You Remix) 05:28
credits
released September 22, 2017
S​/​T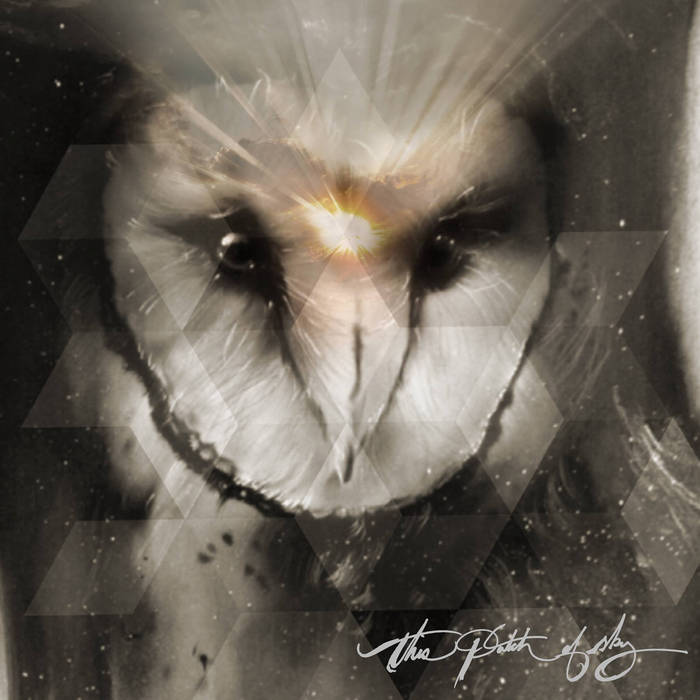 1.Prelude 02:40
2.Time Destroys Everything, But Our Foundation Remains 08:04
3.In The House Of Wolves 10:03
4.Love Is In Beauty And Chaos 04:42
5.The Winter Day Declining 06:36
6.Standing On The Shoulders of Giants (The Battle Of Frieders) 07:09
7.And So They Watched As The Years Passed Us By 06:47
8.Wait And Hope 03:13
about
All songs written and performed by This Patch of Sky
Kit Day – Guitar
Joel Erickson – Bass
Nathan Trowbridge – Drums
Chris King – Keys / Synth
Joshua Carlton – Guitar
Alex Abrams – Cello
credits
released August 26, 2014
Recorded at D-Wreckords Studio (Portland, OR)
Mastered at Audiosiege (Portland, OR)
Chih-Ting Chen – Bamboo Flute on tracks 2, 3, and 5
Luminous – Songs for Film and TV
1.Drifting 03:07
2.Sitting and Sinking 03:12
3.Fires On The Horizon 04:45
4.Wind Horse 02:36
5.Loss Of The Familiar 05:57
6.Far From Home 04:55
7.Last Victory 03:59
8.Lyssna 02:46
credits
released February 3, 2014
Heroes and Ghosts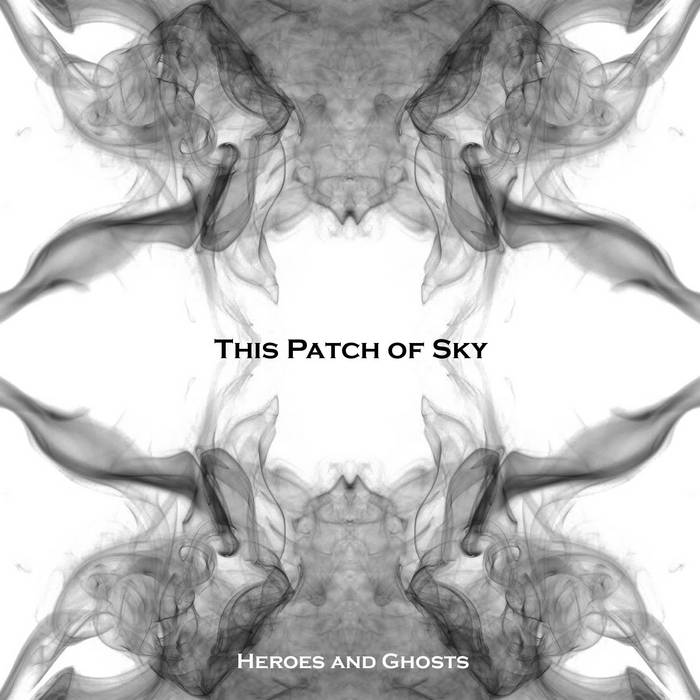 1.And Death Shall Have No Dominion 05:54
2.Ten Thousand Hours 04:18
3.Building With Sand 05:54
4.Selah 04:52
5.Frozen Hands, Frozen Feet 04:41
6.The Moon Be Still As Bright 04:26
7.Through The Stars We've Seen 04:42
8.Memorial Of Lights 04:12
9.Heroes and Ghosts 09:23
10.White Shores 06:08
credits
released December 1, 2013
Recorded, Mixed & Mastered at D-Wreckords Studio in Portland OR
Newly Risen, How Brightly You Shine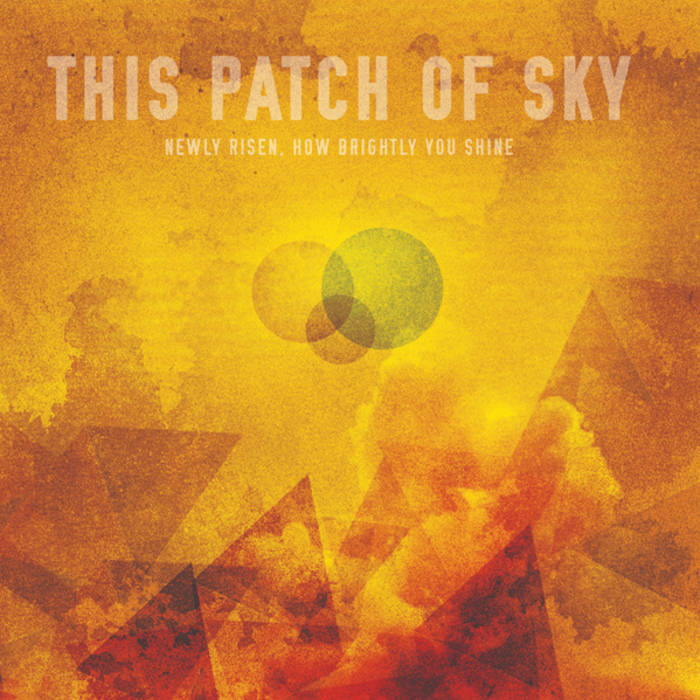 1.A Light In The Attic 05:25
2.How He Loves // To Sink A Ship 05:16
3.Newly Risen, How Brightly You shine 06:21
4.Cities Beneath 04:35
5.With Morning Comes Hope 09:00
credits
released March 15, 2012
The Immortal, The Invisible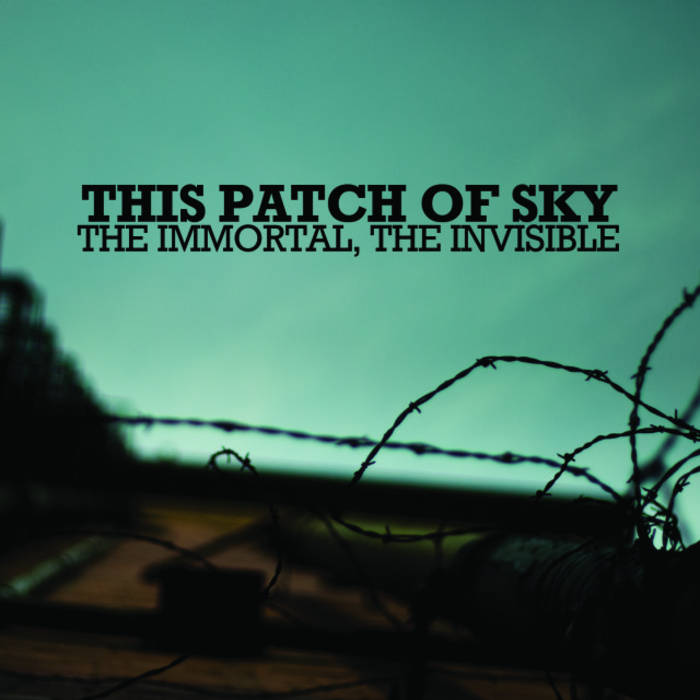 1.A Fire Through the Dark 05:17
2.Prisoner of War 03:39
3.Heart of Antaeus 01:56
4.The Immortal, The Invisible 03:44
5.When the Sun Shine's Through 03:52
6.The Runner 02:56
credits
released February 14, 2011
(4) This Patch of Sky – Tema – YouTube
Video
Reviews
Instrumental outfit This Patch Of Sky conjures an elegant beauty on These Small Spaces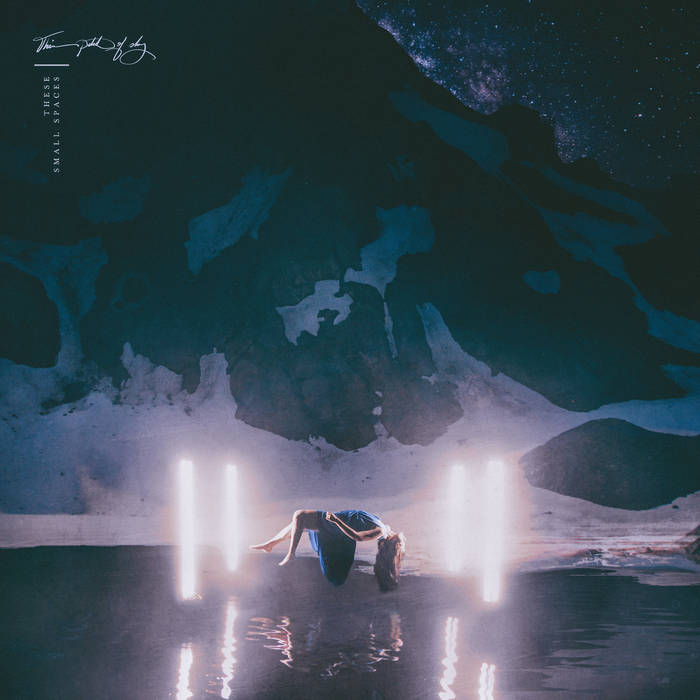 There's no denying it: The big names of instrumental rock cast a long shadow. Explosions In The Sky, Godspeed You! Black Emperor, Tortoise, Mogwai. Fairly or not, it's silly to pretend these and the other bands that have carved out their distinctive sounds in the post-rock landscape haven't made alternative points of comparison difficult. Call it The Vocal-less Malady: There are few things more idiosyncratic or omnipresent than the human voice, so removing it from the equation creates a more limited field of reference points. To wit, This Patch Of Sky does not sound anywhere near as close to Explosions In The Sky, musically, as Pennywise does to NOFX, but that's going to be one of the few touchstones in this review, because there aren't a thousand other imitators out there that conjure a similar mood of atmospheric elegance the way countless interchangeable punk bands do. Which is to say, This Patch Of Sky stands on its own merits, beautifully and individually, in a way many acts can't—and yet describing them requires the requisite contrasts.
These Small Spaces
ARTIST
This Patch Of Sky
LABEL
Graphic Nature
These Small Spaces only sporadically dips into the "big rock climax" well that defines so much of the instrumental genre, but the moving, minute delineations that lead up to those moments are as sure-footed as any of the band's contemporaries. This is a record of journeys, not destinations, and if the first halves of many of these tracks end up feeling more impactful than the cathartic conclusions, consider it a compliment to the way the band painstakingly constructs distinctive initial soundscapes that encourage reflection and repeated listening more than the (more predictable) climaxes. Nearly every song begins as intriguing or more so than it ends, and that's high praise for music of this type.
After a brief intro the equivalent of an orchestra's tuning, "Coordinates (44°06'12N 121°46'09W)" sets the tone for the album. A nearly seven-minute odyssey that emotes with the force of the best of early Explosions In The Sky (there's that comparison), it creates a wistful, elegiac grace, which the rest of the record follows (along with a title that shouts out the geographic region of South Sister, Oregon). Once established, the rest of the tracks unfold more or less as expected, but with a consistency of quality that prevents any easy dismissal. Tracks like "Bella Muerte" showcase the best of the group's strengths—specifically, a commitment to a theme, in this case Alex Abrams' masterful cello playing. He creates a melodic through-line and never deviates, even as the song builds into a wall-of-sound finish, instead providing intense and insistent detours into the various notes, allowing them to guide the rest of the instruments.
https://www.avclub.com/ajax/inset/iframe?id=youtube-video-O5GIV4h4L4g&start=0
Other songs highlight various abilities: "Paper Mountains" lends center stage to the stately chords of Joel Erickson's Rhodes piano; "Pale Lights" is one of several tracks wherein the drums achieve an affecting tribal-like trance that envelops the whole; "What Once Was Lost" allows the swirling background accompaniment to define the music as surely as the guitar and cello. And if the closing remix of "Pale Lights," from similarly categorized act This Will Destroy You, somewhat distracts from the overall impression by dint of a less-compelling reworking of the original, it also doesn't kill the vibe entirely. This is a bold offering from musicians just coming into their full powers, and once they trust themselves to provide grace notes as potent as their middle sections, they won't just invite attention—they'll demand it.
Instrumental outfit This Patch Of Sky conjures an elegant beauty on These Small Spaces (avclub.com)
This Patch of Sky – S/T
August 25, 2014 By Ty DeLong in Reviews | Comments closed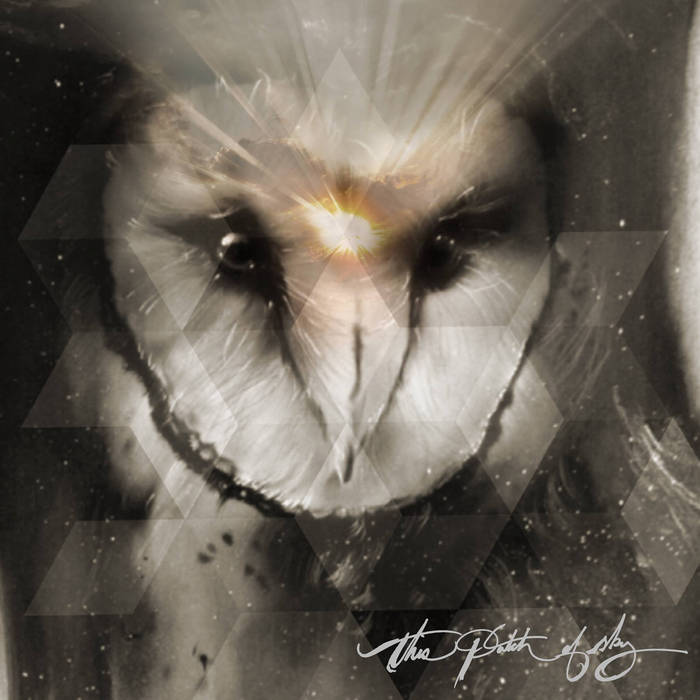 Artist: This Patch of Sky
Title: S/T
Label: Independent
Release Date: 8/26/2014
Reviewer: Ty DeLong
Tracklisting:
Prelude
Time Destroys Everything, But Our Foundation Remains
In The House of Wolves
Love Is In Beauty and Chaos
The Winter Day Declining
Standing on the Shoulders of Giants (The Battle of Frieders)
And So They Watched As The Years Passed Us By
Wait and Hope
It seems not long ago at all that I heard the newly-released Heroes and Ghosts by This Patch of Sky. Indeed, it has been less than nine months since the advent of that incredible album, but the band is already at it again. This Patch of Sky's self-titled full-length delivers eight tracks of diverse instrumental music featuring new elements, and indeed a more patient and mature sound.
The album immediately opens with one of said new elements. Since recording Heroes and Ghosts, the band has picked up a cello player. "Prelude" is a relatively short track which features almost exclusively a beautiful and haunting cello line, though by the end it builds to a full, resonating strings section. The band sets the tone well for the rest of the album by introducing the newest tool at their disposal.
Next up, the lead single of "Time Destroys Everything, But Our Foundation Remains" retains hints of the opening track's melody, but instead features a lonely delayed guitar before the full band subtly joins in. The track is exemplary of why I grew to love This Patch of Sky, but even in a song more akin to their previous work, new pieces surface. A flute-like instrument carries its own melody line for a large passage in the middle before a slow and deliberately heavy rendition of the refrain. This was one of the ways that I was glad to see the band experiment, as I'll explain later. Overall, "Time Destroys Everything…" is my favorite from the album, especially with its title evoking introspection and reflection, as their music so often does.
"In The House of Wolves" is the longest track on the album by a couple of minutes. It begins very subtly with ambient tones which are eventually met with a soft, repeating electronic rhythm. For fans of the band's much earlier work, which was often aggressive (even featuring muted screams at points), this may be an unexpected twist. The song does build to a full-band sound featuring fuzzy guitar downbeats about halfway through, ultimately finding a crescendo before trailing off with more ambience at the end. Such a track may be better suited for background than focused listening for emotional impact, but it depends on the listener.
Rounding out the first half of the album, "Love Is In Beauty and Chaos" returns to a style more reminiscent of This Will Destroy You. Clean guitar establishes a melody, indeed a more happy-sounding one at that, before the rest of the band joins in. Still, this song continues the more down-tempo cadence of the album, leaving a very calm feeling as cello, xylophone, and other instrumentation take the lead toward the end.
This seems like a good time to note the instrumental and sonic variety displayed on the album. In my limited experiences with post-rock bands, the temptation seems to be to lean very heavily on electronic elements to expand one's sound. This Patch of Sky, in addition to mixing in further acoustic instruments with their core sound, often choose to utilize more natural-sounding synths. While I agree this is my highly-subjective opinion, I'm glad to see a band that knows how to use electronic elements to complement their sound instead of sending it in a completely different direction.
Moving on, title of "The Winter Day Declining" brings to mind all kinds of somber imagery, and the song matched the picture in my head quite well. Bell-like synths and even the aforementioned flute sound make appearances in this six-minute piece. While not offering anything completely different or unexpected, it is a solid composition, and the muted bell tones do make it easily distinguished from the rest of the album.
My Google searches for "The Battle of Frieders" did not yield any results, which makes me even more curious about the track bearing that subtitle. Focusing heavily on electric guitar and drums for the first half, fans of Explosions In The Sky may find this a great track introduce the band. (Though honestly, I find more depth in this track than in much of said Texas band's music. Once again new pieces are slowly added to construct a tapestry of numerous strands. Also noteworthy, some of the more involved drumming on the album comes toward the end. I'm a fan of music where I can pick out new intricacies time after time, and this song has revealed something new with each listen thus far.
Heading down the home stretch, "And So They Watched As The Years Passed Us By" once again will evoke comparisons to This Will Destroy You, primarily in guitar and drum tone. Uniquely, the song builds slightly, has a subdued middle passage, then (spoiler alert) unexpectedly hits hard about three quarters through. I certainly didn't see it coming the first time. This track shows that the Oregon-based band hasn't lost all of their edge, but rather they choose to use it more sparingly than before.
The final track, "Wait and Hope" closes succinctly, in post-rock terms, anyway. Clocking in at around three minutes, it does not have the sustained build that some of the others do, though it does exhibit some nice synchronization of guitar and cello parts, as compared to dueling lines. All instrumentation save a muted synth cuts out well before the end of the song, leaving the melody fading into the distance.
Overall: This Patch of Sky deliver exactly the kind of album I hoped they would, and less than a year from the masterpiece that first grabbed my attention. A more downtempo album, it balances out some of their earlier work and serves as a natural maturation from Heroes and Ghosts, particularly in terms of instrumentation and sonic variety. As a fan of the genre, this is the kind of album I will keep coming back to, whether I need some "thinking music" to accompany me on a walk, or a beautiful backdrop to work or journal. Any lover of inspired post-rock needs to give this album (along with the band's entire back-catalog) a listen.
RIYL: This Will Destroy You, The Sleep Design, Explosions In They Sky, Caspian
This Patch of Sky can be found on Bandcamp, Spotify, iTunes, Amazon, and Google Play.