"IT IS BY FOLLOWING THE LIGHT,
YOU ARE LED INTO THE DARK"
…and then the fireworks begin. Stars light up and explode, spewing their element through space. As the visible universe gradually takes shape, dark and ordinary matter act like parallel universes.
This luminous grandeur, is just a visible fringe in contrast to a much vaster and darker universe that we can't see and don't know at all. The invisible Shadow Universe, floating through space.
Hiding in the shadows of Slovenia, Shadow Universe is an instrumental music project, blending post-rock with soundtrack and ambient elements.
The contrast between vast shimmering soundscapes and heavy anxious darkness portrays the diversity of nature and life on earth and beyond. Merge of sonic textures and colossal guitars takes you on a lifelike journey.
● Shadow Universe ● – Post-Rock
Discography
Speaking for Clouds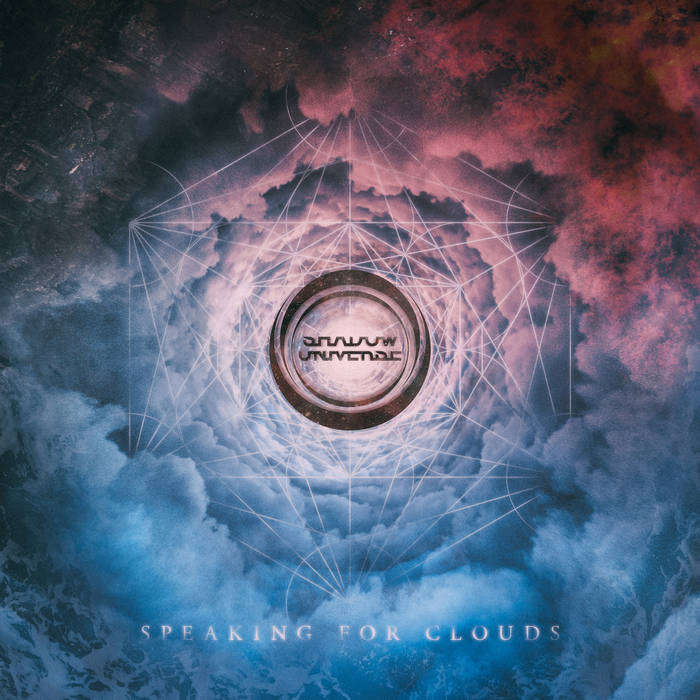 1.Opening Rain 05:06
2.Speaking for Clouds 06:31
3.Waves of Snæfellsbær 05:32
4.Heat 05:50
5.Endless Cloud 03:20
6.Downward Spiral 06:29
7.Cube of Spheres 04:40
8.The End of Sunsets 04:33
9.Abandon 05:08
about
The album Speaking for Clouds was recorded in spring 2018 and it is entirely self-produced. While the music was recorded in Slovenia, the field atmospheres heard on the album were recorded on bands voyages troughout Iceland.
The 9 track album pulls you into the constant motion of the elements that shape the known. In the 48 minutes of music you can hear ravaging guitars, driving force of the drums and the grand sound of piano. Open soundscapes of synths and orchestra, shine through the lightless and soundless void of vacuum that surrounds the earth.
The patterns are repeating themselves across the known, like the nebulae reflect in our eyes and hurricanes mirror galaxies. A call to a greater understanding of the universe which we are a part of.
Travel far into the shadow universe, connected by the aether and abandon it revived by the experience of this album.
credits
released September 23, 2018
The Unspeakable World
1.Cliffs of Etan Argemop 05:04
2.Pulsar 04:34
3.Free Dimension 04:02
4.Resident of Forgotten Galaxy 04:39
5.The Great Dying 05:47
6.Cascading Loops 06:53
credits
released June 24, 2017
All music written and performed by Shadow Universe
Recording, Mixing and Mastering done by Shadow Universe
Graphic Design by Shadow Universe
Videos
Reviews
Shadow Universe – Speaking for Clouds
If you're anything like me, your playlist and other collections of music are absolutely filled with both high energy and a very loud volume. But every now and then, I need a break. Even if it's a small one, a slight reprieve from extreme metal can be just what I need to get through the day as having something to just sink myself into can sometimes be exactly what I need. Very few territories outside instrumental rock have provided such bliss for me, and Shadow Universe has created something that's nothing less than blissful.
To come home and simply hit the play button and fall back into whatever we have played is a euphoria that I feel just about everyone can relate to. It's our way of winding down after a day at work or whatever bullshit trials we may have gone through, and I, personally, like to venture into instrumental rock to help me close out a day, as I said. Thanks to bands like My Sleeping Karma and The Re-stoned I've found a great home in that delightful cove of music and Shadow Universe have only made it all the more beautiful with "Speaking for Clouds". Seemingly taking a page from acts like Distant Dream and If These Trees Could Talk, Shadow Universe goes all out in their excursion of post-rock that also dabbles in ambiance to really make the nine tracks of "Speaking for Clouds" a flight straight through the sky into a world of beauty. The whole of this album takes us through plenty of light ambiances combined with impeccable post-rock mastery that has been somehow attained despite Shadow Universe having but one other record to their name that they put out a little over a year ago. Yet with "Speaking for Clouds", Shadow Universe shows no less than pure mastery over how they deliver this brilliant atmosphere, a beautiful coordination from one song to the next, perfect narration without uttering a single word, and instrumentation that's all but hypnotic to the very last drop of rain this band puts ever so eloquently.
This is far from a bombastic album but please do not mistake that as "Speaking for Clouds" lacking in character or heart, for that couldn't be any more incorrect. Every moment of what Shadow Universe does here is filled with soul as this act dumps their hearts into every note to create a unique state of euphoria that only music like this can bring about. It's truly music for the soul, and Shadow Universe plays off that at every turn to make "Speaking for Clouds" all but entrancing.
LISTEN to "Speaking for Clouds" on Bandcamp here.
LIKE Shadow Universe on Facebook here.
Shadow Universe – Speaking for Clouds – Head-Banger Reviews (wordpress.com)
Stupendous Slovenian post rock instrumental band.
He released his first EP, The Unspeakable World, in 2017.
Their new album Speaking for Clouds was recorded in spring 2018 in Slovenia, but the field recordings you can hear on the album were captured during the band's trip to Iceland.
The band uses layered textures of atmospheric, dark, cinematographic, with beautiful keyboards, a vigorous guiding drums, a prominent bass and a sliding, noisy, shattering, sharp and precise guitar.
Its cadence is oscillating and intense, full of spatial details in an immense sound collision in perfect harmony, with brilliant arrangements, well elaborated and with a persistent preciousness.
In a sinister environment, the narrative goes through a sound epic of high creativity and an effervescent resourcefulness that transforms his works into unspeakable treasures.
Excellent job.
Aryon Maiden