Jari Lindholm, musician and mixing engineer from Stockholm, Sweden.
Member of Enshine, Exgenesis and since 2020 also releasing music under own name. Previousely in Seas of Years, Slumber, AtomA .
Post Rock, combines the styles of instrumental landscapes with atmospheric metal riffs and melodies.
Discography
Trajectories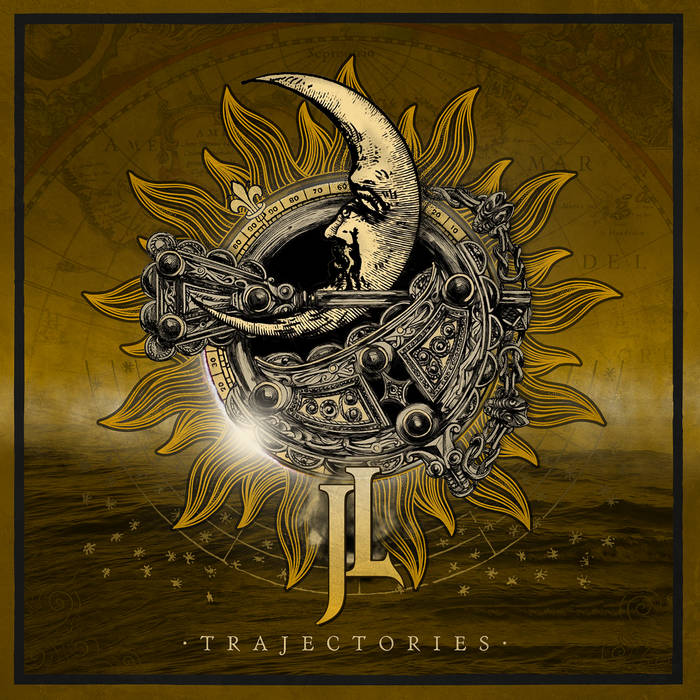 1.Derelict 05:30
2.The Underpass 03:48
3.Nostalgia 05:23
4.Mare Balticum 04:21
5.July Sundown 04:26
6.Disequilibrium 07:28
7.Utopias Sista Vila 04:42
credits
released February 12, 2021
Jari Lindholm – Guitars, Bass, Keys
Xinês – Drums on track 1-3 and 5-7
Bernardo Yacono – Drums on "Mare Balticum"
Silvério Simioni – Acoustic guitar on "Disequilibrium"
Vinas Peixoto – Percussion on "Disequilibrium"
Mixed and Mastered by Jari Lindholm
Graphic design by Łukasz Jaszak
Videos
Reviews
Jari Lindholm: Trajectories
GenderMelodic Doom,Melodic Death Metal
Release date 2021-02-12
For fans of Enshine
Jari Lindholm is known for being the master mind behind the composition of the Enshine International melodeath/doom metal project that enamored many for its spatial melancholy sense, an uncoded combination that at the time showed the versatility of this musician. After a time of not making news of that duo, he was part of the debut album of Exgenesis that followed the same melodic line, but perhaps it was time to do something more own and that was how Trajectories, his first solo album, was released.
Of a purely instrumental nature, his debut is quite different from what we have heard from him in other groups but which has his personal touch and the unmistakable approach of Swedish melodeath which is well known.
I know it's too early in the review to say this, but it seems to me that Mr Jari has a better presence when he works with him, the ideas of other people and musicians contrast with his own so that they can be understood in doing a much more varied and substantial job because what we witness here is not too much.
The album has a certain attractive touch that makes it flashy as it remains dormant that melodic-spatial sense that we missed from Enshine in the arrangements, but sooner without any interesting scales or progressions, at least on that part , feels very flat. The guitars have vigorous peaks that I had honestly missed about the genre, but by the composition model they are also not allowed to show more and stay on a single level of execution, they shine so fast that their light is extinguished after a few seconds.
I admit that as an atmospheric material you can see moments where it gives on the nail of relaxation and variety, but if we compare a little with the others out there, it falls short because of its lack of depth but above all feeling, such as with Widek, which I understand are not of the same genre but shares the same musical theme but with a wide range of dimensions within its simple delivery but scorned composition and that by finally achieves its task of moving away from the earth's soils to transport us to the stars. Who knows, maybe it's the path this musician has to follow in order to create something better.
As I said before, maybe Jari Lindholm needs to work with other people who understand his ideas in order to complement and contrast them, or maybe he just needs to add another creative element to his compositions, who knows, what is true is that Trajectories is a flat work without much to offer except for those who are not very demanding with environmental records and look for a record that serves merely as background music to relax but not to be surprised or Immersed.
Reviews – Retumba (rtmbmusic.com)
Brilliant composer and multi instrumentalist from Stockholm, Sweden.
It uses layered textures of post rock, atmospheric, doom, metal, and progressive.
His debut album Trajectories, is intense, vigorous, metallic, full of sliding, high, distorted and precise riffs, in a progressive atmospheric background.
A cohesive, immersive album that shows a creative and refined potential, my favorite melody "Disequilibrium" that makes the melody slide through very well elaborated soundscapes, with an impressive virtuosity.
With an oscillating and increasing cadence, his work has very rich variations of immersive and explosive chords in perfect harmony.
This new and promising phase is undergoing an interesting refinement in the experience and performance of previous works.
Great work Jari.
Aryon Maiden