Born from a collaboration between guitarist Paul Stewart and drummer Ian Moir, Into Orbit formed in 2013 in Wellington, New Zealand. Like their contemporaries Russian Circles, Jakob, and Explosions in the Sky, the New Zealand-based instrumental rock duo have a knack for creating emotionally affecting music through texture and melody.
From its sublime heights to shadowy depths, Into Orbit's music transcends the borders of post-rock, post-metal, and experimental rock. Their songs traverse heavyweight, melodic, and melancholic territory, building vivid soundscapes along the way.
The duo have released two full-length albums (Caverns in 2014, and Unearthing in 2017), toured New Zealand numerous times and supported international acts The Ocean, Pallbearer, Alcest, Samsara Blues Experiment and Amenra.
In May 2019, the duo will release their third full length album Kinesis and embark on an expansive New Zealand and European tour.
INTO ORBIT – Experimental Rock duo, Wellington – New Zealand
Discography
Kinesis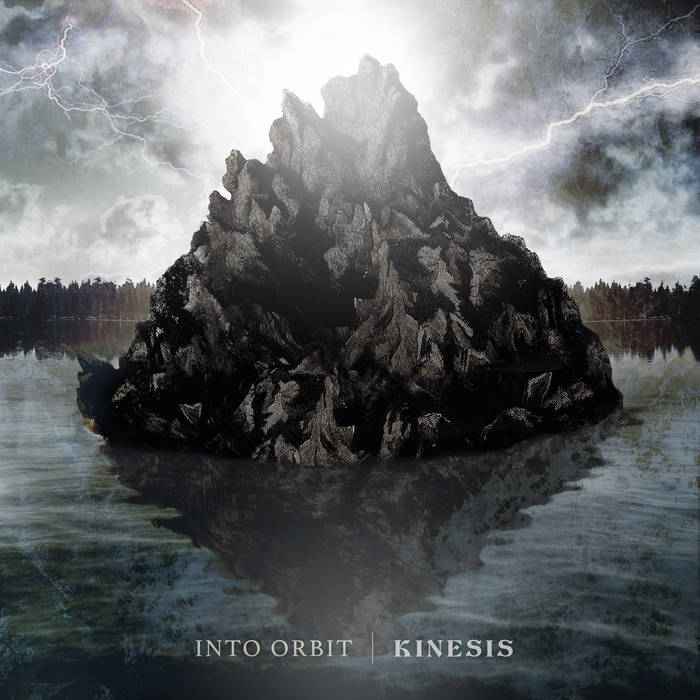 1.Shifter 06:11
2.Between Stars 05:07
3.Crystallise 04:12
4.Summoning 04:24
5.Nil 01:43
6.Emergence 04:29
7.Burial Mask 06:24
8.Pale Sky 03:38
9.Horus 07:29
credits
released May 1, 2019
Paul Stewart – Guitars
Ian Moir – Drums
© 2019 All music written and performed by Into Orbit.
Mixed by Ricky Hunt. Mastered by Samuel Sproull.
Album art by Ian Moir
license
all rights reserved
Unearthing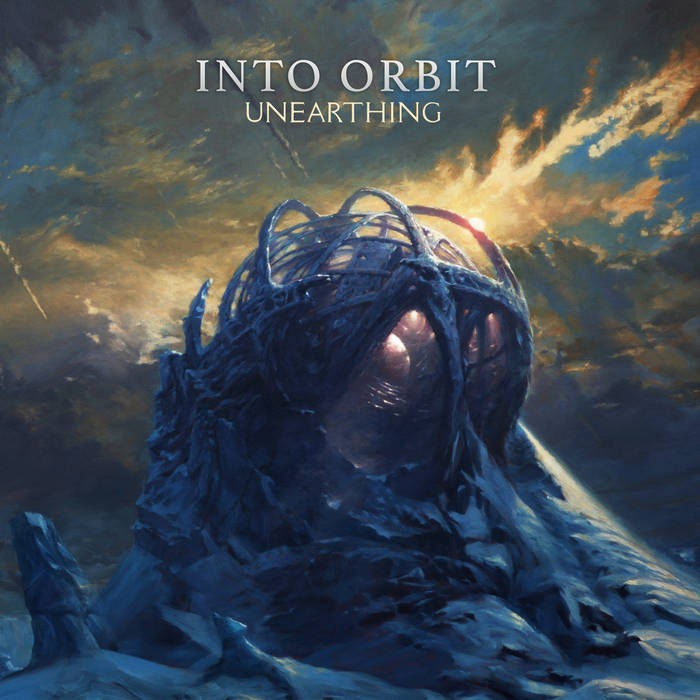 1.Dark Matter 03:52
2.Stone Circles 05:41
3.Scattering Light 03:06
4.Equilibrium 08:02
5.Caldera 05:40
6.The Archer 04:43
7.Unearthing 03:36
8.Gilgamesh 06:51
credits
released February 3, 2017
© 2017 All music written and performed by Into Orbit.
Into Orbit is Paul Stewart (guitar) and Ian Moir (drums)
Mixed by Jake Booth of Mordecai Records. Mastered by Mike Gibson. Artwork by Nick Keller.
Caverns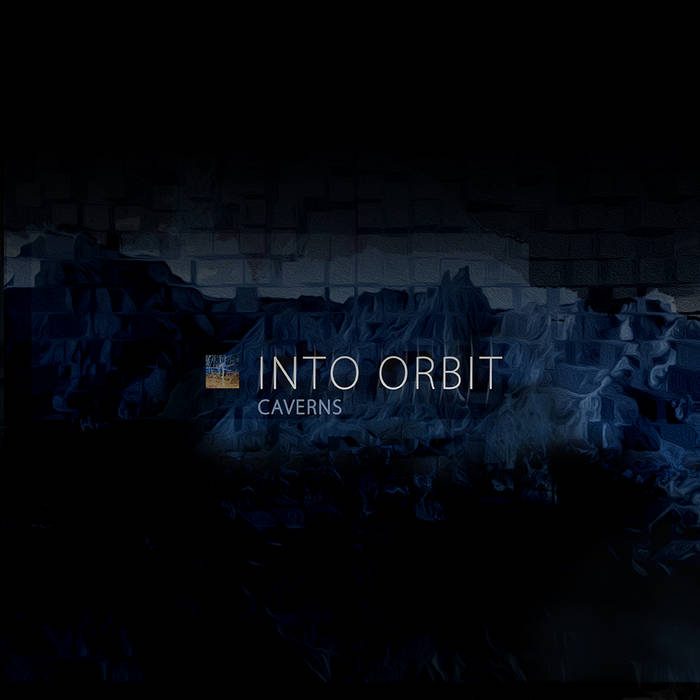 1.Corridors… Caverns 09:34
2.Set Adrift 06:32
3.Aphelion 03:45
4.Perihelion 06:25
5.Towers 03:32
6.Creeping Vines 07:42
credits
released August 7, 2014
© 2014 Into Orbit
Guitars: Paul Stewart
Drums: Ian Moir
Mixed by James Goldsmith at The Blue Room Studio Wellington
Mastered by Mike Gibson of Munki mastering at Bonfire Audio
Music | Into Orbit (bandcamp.com)
INTO ORBIT – Experimental Rock duo, Wellington – New Zealand
Reviews
Into Orbit – Kinesis (Review)
Into Orbit are a post-metal band from New Zealand. This is their third album.
Having really enjoyed 2017's Unearthing, getting to listen to a new album from Into Orbit is a treat, especially one as good as this.
Mixing doom, post-rock/metal, progressive rock/metal, and touches of drone and ambient, Into Orbit create textured instrumental journeys that are nuanced and layered, as well as memorable and instantly satisfying. The music is atmospheric and has an emotive core, while also being heavy and immediate when it wants to be.
The songs are well-crafted and show that the band are simply becoming more absorbing in what they do. The structuring and dynamics of this music is such that it takes from the above sub-genres and uses what it deems necessary at any given point to create music that ebbs and flows very well across the 44-minute playing time. Never ones to show off at the expense of a song, the band can certainly play, but this is always subservient to creating music that evokes feelings and moods in the listener. Into Orbit write songs, not just vehicles for their musicianship.
Kinesis is compelling and involving from the very start, and sustains this across the full running time. Sounding both heavier and softer, as well as fuller and more well-rounded, Kinesis is an extremely high quality record in all regards.
Into Orbit – Kinesis (Review) – Wonderbox Metal
Into Orbit – Unearthing (Review)
Into Orbit are a post-metal band from New Zealand. This is their second album.
Unearthing is just over 40 minutes long and combines post-metal/rock, progressive metal/rock, doom, drone and ambient.
The music is instrumental, eschewing a vocalist in favour of concentrating on expansive and involving soundscapes that instantly feel like something luxurious when you first dip into it.
Unearthing strikes me as a cross between Russian Circles, Explosions in the Sky, Cloudkicker and Tool in some ways, although this should only really be seen as a starting point for the music that the band create.
The sounds Into Orbit produce can be both beautiful and heavy, depending on what they want to achieve, although there's definitely more of the former rather than the latter. There are some truly resplendent post-metal melodies here, backed up by atmosphere that's sometimes so tangible you feel you can reach out and touch it.
It's clear each track has been given a lot of consideration to how it flows, twists and unfolds. Full of depth, nuance and texture, the songs on Unearthing each have their own character and mood, which is something I like.
These songs show a band that have an advanced grasp of composition, dynamics and structure. The album has clearly been lovingly written and crafted by people with a passion for atmospheric, emotive music.
Into Orbit are one of the better examples of instrumental post-metal/rock out there at the moment, and Unearthing is a joy to experience.
Highly recommended.
Into Orbit – Unearthing (Review) – Wonderbox Metal
Brilliant New Zealand duo of instrumental post metal, using layered textures of experimental rock, metal, progressive, doom, psychedelic, groove, ambient, drone on an atmospheric background.
In his trilogy, there is a growing evolution in details, very well-structured melodies, full of innovations and detailed and complex musical scenarios, filled with noisy, distorted, slippery, precise riffs, and creative, vigorous percussion in both times.
With an oscillating and increasing cadence, the Duo explores all its potential in chords and arpeggio played with mastery and resourcefulness, with breaks and in a perfect melodious attunement.
An intense, immersive, vigorous and overwhelming collection of feelings, culminating in an intoxicating ecstasy of full satisfaction.
Great band and great work.
Aryon Maiden