Instrumental post rock band from Kiev, Ukraine.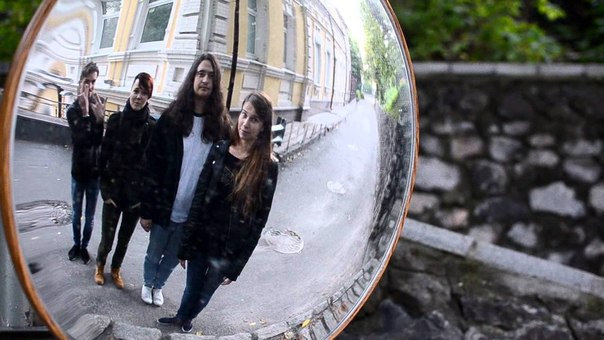 Members
Igor Sidorenko – guitar
Natasha Pirogova – drums
Markku Nykoliuk – Violin
Asya Makarova – bass
Discography
Nightbound
1.Stringer Bell 13:20
2.No Pressure, Choice is Yours 07:04
3.So Quietly Falls the Night 11:20
4.Marching for the Freedom We Have Lost 10:12
about
"Nightbound" is definitely our most mature and challenging work to date. "Little Victories" was good but there are some predictable post-rock cliches we were trying to avoid while working on "Nightbound". It's way more diverse and recognizable, even though we're still influenced by other musicians obviously… but this time around it's rather Swans and King Crimson than Godspeed You! Black Emperor or Mono
credits
released November 4, 2016
Recorded and mixed 2015-2016 at Lipky Zvukozapys, Kyiv, Ukraine
Natasha – drums
Asya – bass
Marko – violin
Igor – guitar
Cover by Abra
A Song for Lovers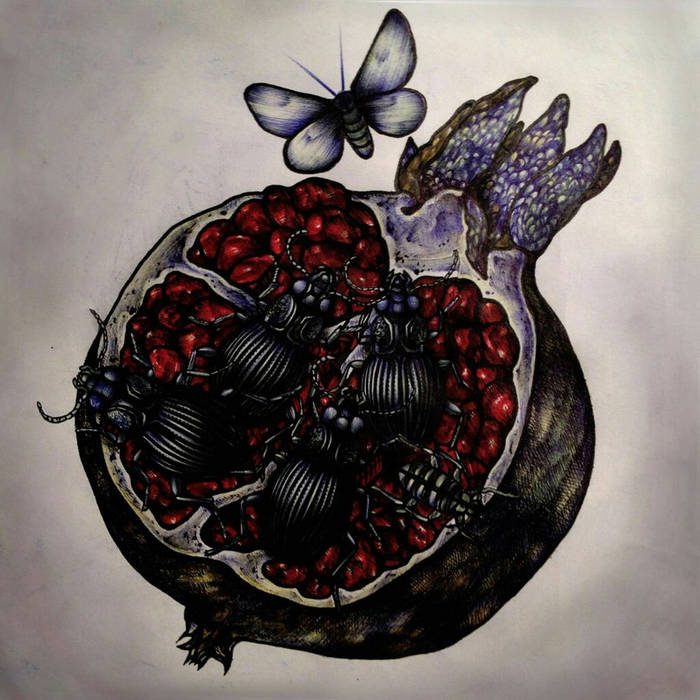 A 2015 take on 2009 track, specially for Krobak/Sasha Boole split
Recorded, mixed and mastered at Lipky Zvukozapys
Art by Abra
credits
released November 6, 2015
Little Victories
1.And there by the River I lost my Glasses 10:14
2.Last Days of Summer 08:15
3.Broken (are Little Victories by the Ship of Life) 04:40
4.It's snowing like it's the End of the World 11:50
5.Amnesia 15:01
credits
released September 8, 2013
Deep Waters
1.Marching For The Freedom We Have Lost 13:13
2.Slow Train 10:02
3.Mirrors 11:20
4.They're all born this spring 04:36
5.A Song for Lovers 06:46
6.The Secrets of Stagnation 12:21
7.Park Luny 11:41
about
"Deep Waters" is a compilation of rare and previously unreleased tracks, celebrating 5 years since first Krobak release, split w/ Krikston. New album expected early 2013!
credits
released November 19, 2012
Blind Parade
1.Blind Parade 14:26
2.Slow Train 13:56
3.Fading Flow 14:14
credits
released September 1, 2010
Vorkoma EP
1.They're all shot this Winter 06:12
2.Three Tired Hands 04:00
3.As Fresh as the Air of the Night 04:06
4.Everyday I set my Gaze towards the East waiting for the Sun 06:38
credits
released March 1, 2008
The Diary of the Missed One
1.Park Luny 11:05
2.By the Music of Autumn Trees 14:56
3.The Fried Bull's Blues 20:55
credits
released February 14, 2008
Structura Tortura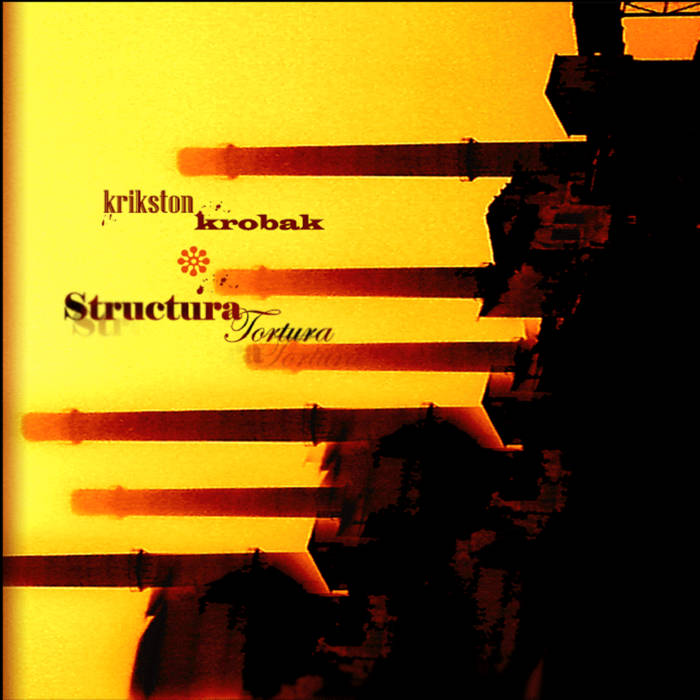 1.Amnesia (split edit) 10:00
2.The Diary of the Missed One (album sampler) 12:00
3.The Fried Bull's Waltz 12:16
credits
released September 1, 2007
Reviews
Resonance is the key. Wherever Krobak decides to take their third full-length, Nightbound, at any given moment in terms of arrangement, whether it's violin, wisps of effects-soaked guitars, or hypnotically rhythmic outside meandering across the four mostly-extended tracks, it's a sense of resonance that ties them together — sonic and emotional.
The Kiev, Ukraine, outfit were last heard from on 2013's Little Victories (discussed here) and began life as a side-project from Igor Sidorenko of Stoned Jesus looking to explore a more post-rock style of sound, basking in the influence of Godspeed You! Black Emperor and the like on the 2008 solo outing, The Diary of the Missed One. Sidorenko's guitar still takes the fore in what's become a full-band lineup, though I wouldn't minimize the contributions of bassist Asya, violinist Marko or drummer Natasha, who add to the depth and textures of this material and make Nightbound all the more of an immersive experience.
Its four inclusions — "Stringer Bell" (13:21), "No Pressure, Choice is Yours" (7:04), "So Quietly Falls the Night" (11:21) and "Marching for the Freedom We Have Lost" (10:13) — only total just under 42 minutes, but they are indeed immersive, and though there are some tense moments in "No Pressure, Choice is Yours" and the apex of "So Quietly Falls the Night," the prevailing sensibility is patient, the prevailing mood melancholic, and Krobak never seem to lose the control they're quick to establish on "Stringer Bell," which curiously takes its name from a character on the tv show The Wire.
Sidorenko's guitar begins the opener and longest cut (immediate points) with circa-five minutes of trance-inducing guitar soundscapery. The effect that initial movement has on the listener isn't to be understated. If approached with due patience — that is, so long as you know you're not waiting for the song to "start," and that you're already in it — the subtle intertwining of layers, periodic washes of cymbals, and outstretching reverb are a joy in which to bask.
At about 2:30, it breaks to just the guitar again as the foundation is laid for what will become the remainder of "Stringer Bell"'s run, a gradual march joined by soft ride and snare, and bass, with the arrival of what might be the violin (I'd also believe a horn of some kind) a couple minutes later. By then, the opener is moving toward the halfway mark and a build is clearly in progress.
More distorted tones push through in the second half, and there's even a bit of faster thrust, some winding turns, and finally, a release of the tension before a final swirling surge, but Krobak never lose that patience in their execution, and as otherworldly effects noise rounds out the last minute-plus of "Stringer Bell" and fades to lead into the more immediately organic, string-led opening of "No Pressure, Choice is Yours," that patience sets the tone for the entirety of Nightbound that follows.
As noted, the second cut is more active — at one point in the early going, it borders on surf rock — but it maintains a multifaceted feel with the guitar and violin working in and out of tandem with each other, serving similar purposes perhaps, but individually, as guitar, bass and drums gallop through the halfway point, Asya adding a choice fill right around 3:45, and finding common ground in the chugging build of the second movement, which ends cold and manages to feel short at seven minutes.
If one assumes a vinyl structure to Nightbound, that seven-minute runtime makes sense in fitting on a single, 20-minute side with "Stringer Bell," and likewise, the pairing of "So Quietly Falls the Night" and "Marching for the Freedom We Have Lost" on side B works to fit not only in practical terms but thematically as well.
Two such evocative titles, positioned next to each other, invite the audience to provide their own context, but the prevailing vibe does so even more — a thoughtful moodiness, never quite despairing, but certainly wistful, almost nostalgic. Hard to position, but it runs deep in both the quiet early going and the later swell of "So Quietly Falls the Night," which hits its crescendo in progressive guitar work and forward rhythmic charge, never out of control, never any more over the top than it wants to be before it gives way to the noise that once again rounds out.
Likewise for "Marching for the Freedom We Have Lost," which, despite being instrumental like the rest of Nightbound actually finds Krobak naming the thing that has gone — in this case, freedom. In light of the conflict in the Ukraine over the last couple years, one can interpret that title in a number of ways, but sonically, it does indeed live up to being a march, if a subtle one. Natasha's drums form a consistent pattern around which the rest of the band moves, and even clearer than "So Quietly Falls the Night" or "Stringer Bell," the finale holds to a linear pattern that proves to have an impact despite remaining somewhat understated as it peaks.
Most of all, it underscores the fluidity at hand across the release as a whole, the dreamy otherplaceness, and the underlying purposeful nature of the direction Krobak follow at any given point. Some might take it on just to get lost in its wash, and some might be drawn in by its ebbs and flows, but Nightbound stands up to multiple levels of engagement, and as looped snare leads the fading way out of "Marching for the Freedom We Have Lost," it reminds once more of the balance between cohesion and sprawl that Krobak have brought to bear so organically throughout.
REVIEW & FULL ALBUM STREAM: Krobak, Nightbound (theobelisk.net)
Review by UMUR
SPECIAL COLLABORATOR Honorary Collaborator
"Little Victories" is the 2nd full-length studio album by Ukrainian post rock act Krobak. The album was released through MALS Records in September 2013. "Little Victories" is available on the band´s Bandcamp profile. Krobak was originally a one-man act founded by Igor Sidorenko and the debut full-length studio album "The Diary of the Missed One (2008)" was recorded solely by Sidorenko. A few years went by with a few concert appearances and the release of some splits, but Sidorenko didn´t feel Krobak got the attention that the project deserved and lost his enthusiasm for it. After recording and touring for a couple of years with his stoner rock act Stoned Jesus, he got his enthusiasm for the project back and started assembling a lineup. He found like minded musicians in Natasha Pirogova (drums), Asya Makarova (bass) and Marko Nikolyuk (violin) and with Sidorenko on guitars the lineup was complete.
The music on "Little Victories" is slow building and atmospheric instrumental post rock with some nods toward ethnic folk in the melodies. It´s greatly dynamic music with both mellow melancholic parts and more louder, and at times, quite heavy parts. Krobak are a tight playing unit, but it´s the organic quality of their performances that are the real asset here. This is actual living people playing and you can hear it. The bass and drums lay the rhythmic foundation, while the guitars play either heavy or more atmospheric chords and notes, but it´s the violin that often defines the sound. Beautiful melancholic themes delivered with passion, on top of the more basic post rock foundation, work like a charm.
The 50 minutes long album features 5 tracks of post rock which will take you on an emotional ride through a landscabe of melancholy, heaviness, and slow building atmospheres. The repetitive slow building element of the band´s music predominantly works really well, but there are times where it´s drawn out a bit too long, like on the 15:01 minutes long closing track "Amnesia (2013)". A track which was featured in it´s original version on the Krobak/Krikston split from 2007. The remaining material are also from that early period of Krobak´s existence, and are re-arranged and re-recorded for "Little Victories".
"Little Victories" is packed in an organic sound production, that suits the music well. Upon conclusion "Little Victories" is therefore a quality release by Krobak, featuring intriguing compositions, great musical performances, and a well sounding production and a 3.5 star (70%) rating is deserved.
KROBAK Little Victories reviews (progarchives.com)
Brilliant Ukrainian instrumental post rock band, using layered textures of progressive, neo classic, dark experimental, ambient, fusion, cinematic, and melancholy on an atmospheric background.
Its melodies are long, complex, emotional, well structured, where the violin stands out and leads through sliding, noisy, high and precise riffs, wrapped in a fusion with jazz, marked by a prominent bass and a precise percussion in time and against time.
The richness of details and arrangements is surprising, both in creation and in performative performance of extreme organic quality.
The delivery of feelings is complete and overflows with each chord and arpeggio delivered, establishing a harmonious pattern of extreme cadence, intriguing compositions and stupendous innovative brilliance.
A band of exquisite refinement, technical quality, creative and with impeccable sound, highly recommended.
Aryon Maiden