A few people laughed, a few people cried, most people were silent." –Robert Oppenheimer
Krane is a four-piece band from Basel, founded in 2012, that moves the audience with their intense instrumental Post-Metal. Musical landscapes are painted with intricate sounds to swathe the listener in an atmospheric ambiance, only to be brought back to reality again by powerful guitars and driving drums.
After the debut "ouroboros" that revolves around psychosomatics and their accompanying emotional effects and the successor "Pleonexia", an expression of anger on the topic of recurring sequences and patterns of warfare in illegal resource conflicts, the band now starts to explore various aspects and viewpoints of existence with the single "Eidos" which will be followed by their third album.
KRANE – Pleonexia (kraneband.ch)
Discography
Topik
Eidos
PLEONEXIA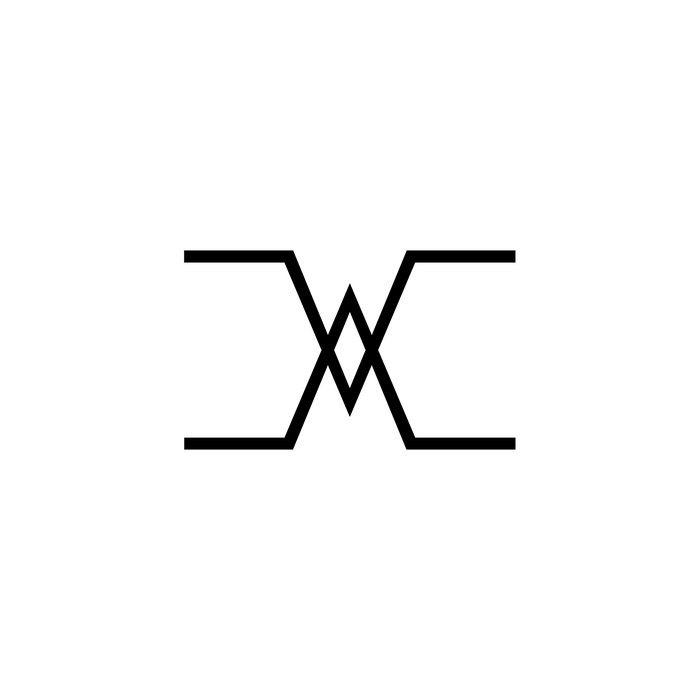 1.Deception 03:18
2.I : Strategic Level 07:24
3.Destabilisation 02:11
4.II : Operational Level 12:03
5.III : Tactical Level 06:49
6.Combat 01:51
7.Aftermath 04:07
about
Krane is a three-piece band from Basel that was already founded in 2012. Although the first album "ouroboros" was released after the first year, the band was only able to play very few concerts due to various fluctuations and thus remained largely unknown.
For two of the band founders the following years were marked by the desperate search for fellow musicians to keep the project alive.
This long-lasting search, as well as a flooding in the practice space, could not force Krane to its knees, and a new member was found in 2017.
At long last the band is now releasing their second album "Pleonexia" on the label Czar of Crickets.
While the first album revolves around psychosomatics and the accompanying emotional effects, "Pleonexia" takes up the topic of recurring sequences and patterns of warfare in illegal resource conflicts.
With "Pleonexia", Krane tries to show these sequences very soberly and neutrally and to musically implement them far away from war glorification.
It was important for all band members to record the new album on their own. Thus, "Pleonexia" was created in the band's own practice space without any digital sound generators.
Mastering was handed over to Simon of BlackArtAudio.
Stylistically Krane's new album is to be placed in the post-metal/-rock genre.
credits
released October 27, 2017
(3) The KRANE reductive | Facebook
KRANE – Pleonexia (kraneband.ch)
Reviews
2019 has been a good year so far for post-rock, with music from all variants of the genre bolstering a broad roster of releases. This has been especially true across Europe, with new content from 65daysofstatic, Alarmist, and The Chasing Monster to name a few, being well-received by writers here at Everything Is Noise.
Swiss four-piece Krane have been producing great soundscapes that teem with distortion and character since the release of 2013 debut Ouroboros. In the subsequent years, a mere scattering of live performances and even potential severance lurked over their shoulder as events left half of the band's lineup seeking new members. Fortunately – as much for us as them – they found reinforcements between 2017/2018 and released sophomore effort Pleonexia via label Czar of Crickets. Now, Krane look set to further strengthen their own musical reputation, along with that of the genre and continent with some new music of their own. Here is an Everything Is Noise exclusive – the premiere of latest song "Eidos".
A sprawling, ten-minute delight, "Eidos" is quite possibly my favourite post-rock release of 2019 so far. Despite being a single among full-lengths, this one song easily holds its own against current releases from the moment it blasts into action. Crushing bars of dual guitar swell, pounding against drums to build walls of sound that fans of This Will Destroy You and titans We Lost The Sea will thoroughly enjoy. Effective interplay of harmonious melodies and flourishes also help construct a very real sense of anticipation and excitement. From around the four-minute mark, the chaos and noise give way to sudden tranquillity. But there's a foreboding presence at play, and before long you are catapulted back into the maelstrom; relishing the fact that you're only halfway through the song, with so much of it left to enjoy.
As well as all they've weathered to keep Krane alive, the band take pride in constructing their music without the use of digital sound generators. If "Eidos" is anything to go by, the future work of their hands could shape up to be among the finest in the genre, let alone their catalogue. "Eidos" is available to preorder on iTunes, and you should stay updated (or get up to date) with Krane via their website, Facebook, Bandcamp, and YouTube, as the band promise this track is set to be 'part of something bigger'.
Review: KRANE – 'Pleonexia' [Album Stream]
By Kirkland | May 5, 2019 | Album Reviews
Swiss Metal act KRANE bring instrumental darkness across their 2017 sophomore effort, 'Pleonexia.' Combining elements of droning guitar efforts and driving drum rhythms to compile towards a sound that is both unique and dark all together, it's a hopeful ambition that KRANE continue to make music that fulfills listening pleasure to fans across the world apart from their Russian home audience. Deriving elements from their three members styles to incorporate and eerie sound unlike most things that many bands in their genre can achieve, while thus continuing their efforts from their first release in 2013, it's no secret as to how simply talented these guys are just by simply listening to the music.
"Deception," the intro to this eerie listening experience, gives you a buildup that sets the stage for a very dramatic listening experience that dives straight in the rhythms with the second track, "I: Strategic Level." "II: Operational Leve," clears the way for heavier grooves to bring you closer to the music. It's a twelve minute long instrumental jam that leaves no room for dull space. "Aftermath," the last song on this out of body listening experience let's you have a deep breath to comprehend the intensity that this second album from this band brought to you. Samples used in this song can be found all over the album that add that little extra touch of uneasiness that is brought about throughout the entire album. 'Pleonexia' was released in 2017 under Czar of Crickets and we can only hope that this band continues to bring us the same sounds we received in this effort in their future musical endeavors.
Review: KRANE – 'Pleonexia' [Album Stream] – Metal Nexus
Brilliant Swiss instrumental band of post metal, using layered textures of dark, grooves, metal and immersive in an atmospheric environment.
His melodies are very well structured, tense, immersed in a thematic darkness, full of crushing, distorted, noisy, sliding, accurate, accurate riffs, marked by a prominent bass and a guiding battery in both times.
Its oscillating and growing cadence explodes in feelings and euphoria in an intense and vigorous soundscape in counterpoint with harmonious flourishes and war transmissions.
His trajectory adds creativity, virtuosity, intensity and tomorrow we will have the debut of his new album "Topik", certainly a new pearl for the delight of his fans, success the band.
Aryon Maiden