Nordsind is an instrumental post rock/blackgaze duo from Copenhagen Denmark.
The band sprung from the underground hardcore and metal scene in early 2017 and consists of drummer Ole and guitarist Asger.
Nordsind was founded to give the members a creative outlet, that they couldn't get, in the respective bands. After having spent 6 month writing, Nordsind entered Angry Music Studio, in the summer of 2017, to record their debut Efterår, which was released by Vinyltrolden, Oak Leaf Rec, Dingleberry Records and Tim Tam Records in december 2017.
The following years were spent establishing the band as a live act, as support for various bands, including: Møl, LLNN, Ghost Bath, Toundra, Birds in Row and playing festivals like A Colossal Weekend, Vivid – A post rock festival and Nordsjæl.
In 2019 Nordsind recorded and released a standalone single with Throwe vocalist Kim, called Dvale. Dvale was recorded, mixed and mastered by Christian Alexander Minch, who would also go on to mix and master Nordsinds debut full length Lys.
2019 was also spent writing what would become the aforementioned album Lys, and in january 2020 the band entered Sugar Sound Studio to record the album with Jeppe Andersson as recording engineer and Christian Alexander Minch mixing and mastering. Lys was set for release in the fall of 2020, but due to the Covid pandemic, the album was pushed back and will finally be released on march 26th 2021, through Belladonna Records, Voice of the Unheard, Araki, Dingleberry Records, Vinyltrolden and Maniyax.
Discography
Lys (PREORDER)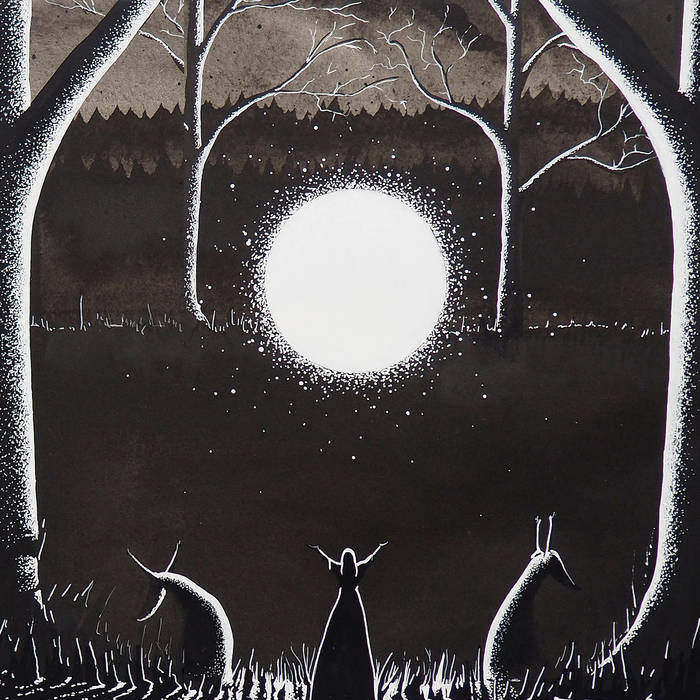 NEW ALBUM Lys out march 26th 2021

The core of Nordsind has always been storytelling through music. By creating atmospheres of melancholy, joy, calm and sadness, Nordsind strive to be the soundtrack to your daydream. The bands coming album Lys is no exception and as the title suggests, the main inspiration for this album has been light (Lys being the danish word for light). Light both as a physical thing, that can be observed and explained, but also light in an esoteric and spiritual manner. Lys serves as a sonic representation of how the band interprets this.

Hailing from Copenhagen, Denmark, Nordsind has existed since the beginning of 2017 and play instrumental post rock/blackgaze, with big open chords, fast blastbeats and calming melodic parts, that makes thoughts wander and time fly.
Since its inception, Nordsind has supported bands like Ghost Bath (US), Møl (DK), Toundra
(ESP), LLNN (DK), Birds in Row (FR) and more. Furthermore the band has released an EP in
dec 2017 called Efterår and the single Dvale featuring Kim of Throwe on vocals in june 2019.
1.Io
2.Portræt I Skygger
3.Når Himlen Falder, Kommer Lyset Tættere På 05:58
4.Drømmefanger
5.Mørke 04:31
6.For Evigt Forblændet
7.Midnatssol
8.Ilddåb
credits
releases March 26, 2021
Released By:
Belladonna Records
Voice Of The Unheard
Vinyltrolden
Maniyax
Araki
Dingleberry Records
Recorded by Jeppe Andersson at Sugar Sound Studio.
Mixed and mastered by Christian Alexander Minch.
All songs written and performed by Nordsind.
Trumpet on Når Himlen Falder, Kommer Lyset Tættere På and Mørke by Christoffer O´Donoghue Dideriksen.
Coverart: Joshua Macquary.
Layout: Stefan Skjoedt.
Follow Nordsind on:
https://www.facebook.com/nordsindband/
https://www.instagram.com/nordsindband/
Contact:
nordsindband@gmail.com
Dvale
Featuring Kim Rock from Throwe on vocals
credits
released July 24, 2019
Recorded, mixed and mastered by Christian Minch
Coverart by Peter Lorenzen
Music and lyrics by Nordsind
Efterår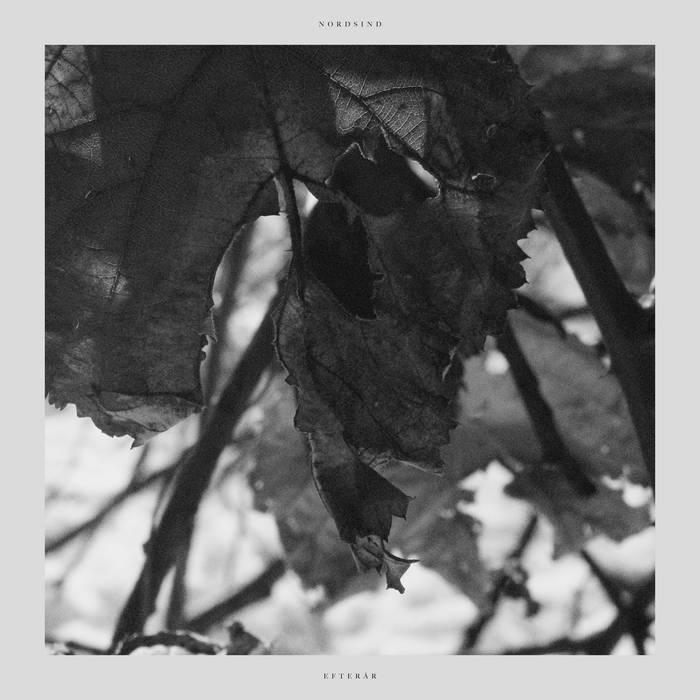 1.Sidste Dag i August 04:10
2.Tankerejse 07:01
3.Efterår 03:55
4.Som Aske i Vinden 05:06
5.Når Alt Forgår 04:34
credits
released December 16, 2017
Recorded, mixed and mastered by Tobias Tønder at Angry Music Studios.
Coverart by Allan Kristiansen.
Reviews
DENMARK'S INSTRUMENTAL ROCK ACT NORDSIND — WHEN MUSIC BECOMES SOMETHING MORE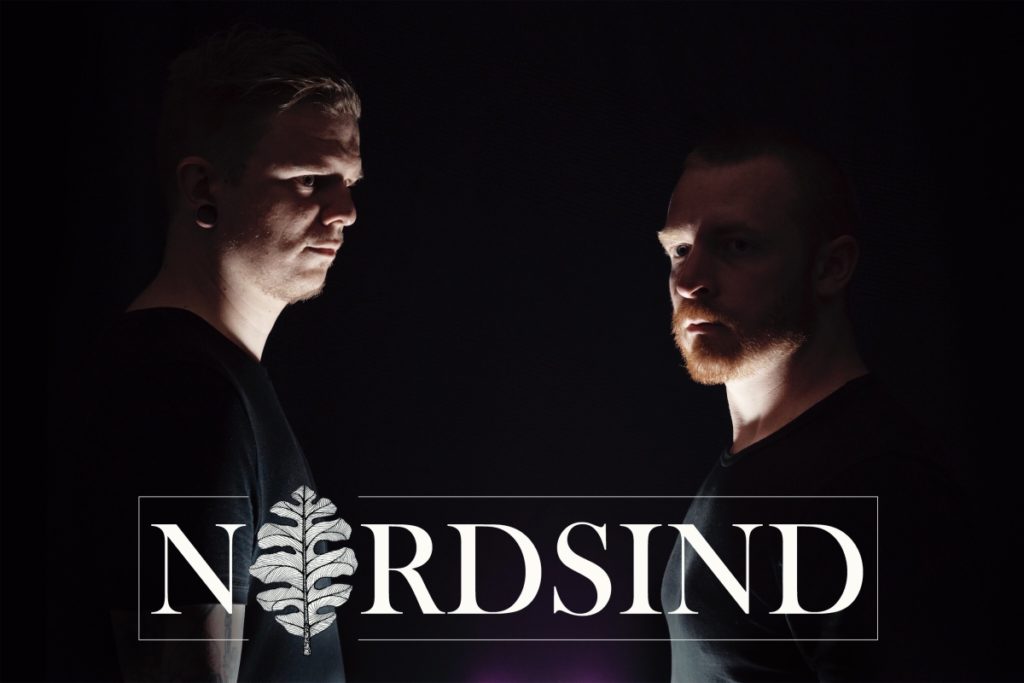 DENMARK'S INSTRUMENTAL ROCK ACT NORDSIND — WHEN MUSIC BECOMES SOMETHING MORE
By Caleb R. Newton / September 28, 2018
Music is more than just sounds put together. For the Danish instrumental outfit Nordsind, it's much more. They've liberated their craft from the confines of modern musical demands, shaping a soundtrack for autumn on their 2018 release, Efterår (autumn). They've tied their tracks together by letting go, in a sense, and letting the music take them where it wills. In that way, you might say they've encapsulated the experience of autumn even more fully, since we're hardly able to evade the seasons while we're here on this earth. They come, and they go, surging up in intensity and coming back down — and so does Nordsind's music.
Crafting The Songs
"It was just what came naturally when we started playing," the band's guitarist Asger explains. "Of course we had an idea of where we wanted to go, but I think we quickly abandoned the idea of restricting ourselves too much within a certain genre and just let the music evolve as we went along. We did this because our EP Efterår is centered around our perception of autumn, and it felt like the right way to create a soundtrack for this season. We talked way more about how the music felt and what images it created, than how it sounded."
"It's all for the benefit of the songs," he adds, explaining features like their wide range of utilized tempo. "There's no big plan behind it, we just do what feels right. As with everything else in the band, we start out by trying different things and in the end we pick what suits the song best. Being an instrumental band leaves more room for exploring things like tempos, chord progressions, layering and such, and I feel like we've found a nice balance between experimenting and 'playing it safe.'"
They've zeroed in on the feeling underneath their music with their work, refusing to let their drive get bogged down or fogged over by attention grabbing technical playing or the like. With their music, they're looking outwards, it feels, not inwards.
"For me personally, I absolutely loathe technical guitar playing," Asger explains. "I find no joy or passion in guitar solos or super difficult guitar parts. It's all about a good structure and a great rhythm guitar with a nice tone for me. If a part is there only to satisfy an ego, it just shines through and ruins the overall experience for the listener. So, it's about portraying an emotion or a state of mind for me."
The band's drummer Ole adds: "For me, it is a great experience to really feel the music and the beautiful vibes that Asger creates with the guitars. So yeah, it's very emotional."
Efterår's Impact
Both band members are unified in their purpose. They've made music that's less about the prowess exemplified by the sounds themselves as it is about what comes after. They aren't sitting around aiming for listeners to be impressed with their showmanship. They hope, instead, to push the listener off into a unique experience.
"I really enjoy creating art where the listener is dragged into our surroundings and telling a story without using words," Ole explains.
"For me personally, I would like to create music that speaks to people," he adds. "When they hear it they can't ignore it or the sentiments it demands. I got a text from an old friend that said she had only been listening to Efterår for the past two months. I haven't talked to her in years, so that was really something special. My uncle has ONE CD in his car, and that is Efterår. This is not because it's a piece of me, but because it spoke to him and he couldn't and wouldn't ignore it. This is why I make music."
Asger is right there with him, adding: "I just hope people's minds drown in images as they listen to us. I want Nordsind to spark imaginations and I want people to have fun and be drawn to the music."
Perhaps, in the band's presentation, something important can be gleaned about our time here on earth itself. In short — sit back and enjoy the ride, rather than getting bogged down in distractions. The aim remains easier said than done, but it's worth consideration.
Denmark's Instrumental Rock Act Nordsind — When Music Becomes Something More – Captured Howls
Post Rock Post – Nordsind
Eden Kupermintz January 3, 2018 Post Rock Post
Even when it's 2018, 2017 keeps delivering. Delving into the dog ends of the year is proving to be an exercise in regret, as the number of releases I missed continues to grow. Luckily, I still have a blog on which to write about them so let's get to it! Nordsind are a fresh band from Denmark who released their debut EP not a few weeks past, in December. Efterår ("autumn", in the native tongue) is a post rock album which works on tension between quieter passages, which remind one of Sleeping Bear for example, and heavier parts which skirt on post metal, in the style of Set and Setting. This should tell you what to expect, so I'll meet you below after your first listen.
"Som Aske i Vinden" ("like ashes in the wind"), a track which also has a beautiful accompanying video, exemplifies all of the above cited influences. The furious and yet somehow dreamy blasbeats, the fierce, delay-laden tremolo picking which sits on top of them, the crashing cymbals; all are classic elements of the type of heavy post rock we are dealing with here. The style is beautifully executed on this track, with composition giving mind to the need to change and flow even when the passages seem overall repetitive. Great use of synths, which remind one of Alcest's dreamier passages, are found throughout the track and give it much needed variety. These are perhaps the true highlight of the track, their clever usage turning it from simply good to great.
The rest of the album moves between ideas like these to softer takes on post rock, which nonetheless are want to burst into energy without much notice. The result is a pleasing little EP, a release that speaks of the promise inherent in Nordsind; if they can build on the ideas present here and make a full length which so expertly weaves the different influences as they have here, they'll be destined for great things. Keep your eye on them; we hope to hear more from them soon!
Post Rock Post – Nordsind – Heavy Blog Is Heavy
Brilliant Danish post rock band, using layered textures of blackgaze, melancholy, black metal, and metal on a dark atmospheric background.
His first album was Efterår in 2018, a soft, melodious album, with beautiful chords, described by well-structured melodies full of sensitivity and effervescence with intervals marked by a precise and vigorous percussion in duo with noisy, sliding, hit riffs.
Flowing through soundscapes in a creative and intense way, it shows an oscillating and increasing cadence in an atmospheric background synthesized with mastery.
An excellent album that takes us to contemplate every detail of a peaceful and explosive autumn in an unequal ambiguity of talent and technique given in each chord.
Dvale is immersive, distorted with black vocals, intense, visceral, sterning the band's deepest and darkest roots.
His last album Lys, released on 03/26, presents creative melodies, very well structured, with complex and technical arrangements.
This album presents an exquisite refinement and improvement in melodies and performance with prominence in solos.
In a smooth entry in "Io", it presents itself in a harmonious way, growing with a virtuous intensity in chords and arpeggios, oscillating on the horizon threshold with fantastic landscapes that enhance and enhance each external feeling.
Portræt I Skygger, is intense, cries out for his furor in a beautiful duo between percussion and guitar with beautiful movements.
Når Himlen Falder, Kommer Lyset Tættere På, is melodious, creative, refined with an increasing and oscillating cadence, showing a potential immersed in details that ecstatically break out in his creation.
Drømmefanger, atmospheric with smooth fingerings, transports us to several contemplative layers of extreme sound.
Mørke is somber, immersed in distorted synthesized effects, which lurk in our thoughts, where the strummers illuminate and exude softness in impressive and creative arrangements.
For Evigt Forblændet, intense and harmonious, it enhances this collection with a sensitivity described in an emotional duality in very well rendered chords.
Midnatssol, is dark, intense, explores various scenarios, highlighting all instruments with precision and virtuosity, best melody of the album.
Ilddåb ends this preciousness in a serene way, foreshadowing the next creative work with flashes of brilliance and technique, the trademark of this fantastic band.
Aryon Maiden.