18 Seconds is an instrumental post rock project from Montreal,Québec
About
My name is Pascal. I am passionate about music. I am very enthusiastic about guitars and I am a little too much obsessed over guitar effects.
For as long as I can remember, I have always been interested by music. From playing air guitar with a badminton racket and having my first electric guitar at 14 until now.
Even without lyrics, I enjoy using music to tell stories. Use sounds to communicate emotions. That is what I try to do with the music I create. Incorporate and assimilates the various musical influences that I have, blend them all together and use it to tell stories, evoke emotions.
18 Seconds is a project I have been working on for a while now. But in the beginning of 2013, everything seems to come together finally. I release my first EP, When Fog Dissipates. It was followed by my first LP, Crooked We Stand, in 2015. Finally, my most recent EP, called If We're Two We Might Not Be Alone, was released in June 2020.
Discography
If We're Two We Might Not Be Alone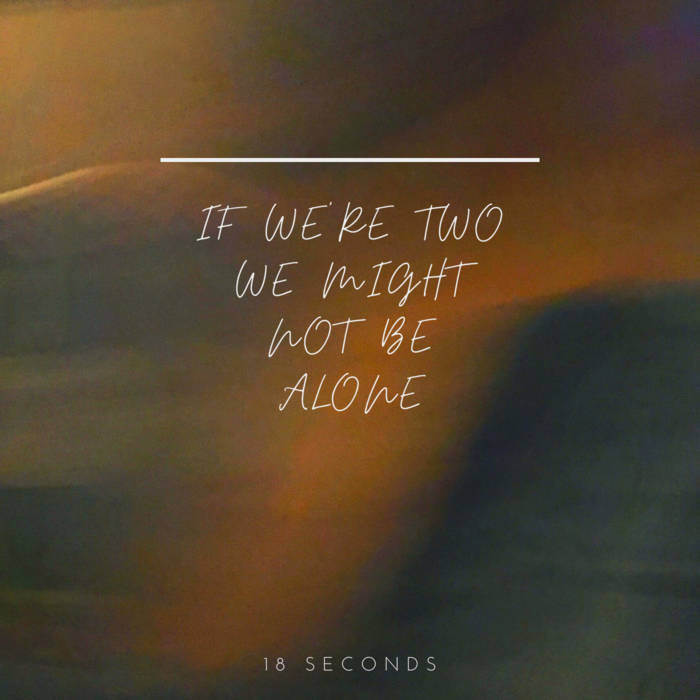 1.Chasing Back 07:18
2.Ce qui nous consume ne s'eteindra jamais 07:55
3.Tanabata 06:54
credits
released June 4, 2020
Composed, recorded, mixed and mastered by Pascal Normand.
Geneviève Thibeault: Backing vocals on Tanabata
Sébastien Courtemanche-Dusseault: Violins on Tanabata
Well. It's been a while since I updated my site. Sorry about that. It's not that I wasn't working on new projects, just that sometimes life gets in the way and things don't unfold as fast as you'd like them to. But I am happy to share with you today the result of what I have been doing lately: a brand new EP. Exactly 5 years separate it's from my previous album Crooked We Stand.
It's a 3 songs EP, with each song around 7 minutes long. I've had the chance to have some people participate on some songs. First, my lovely wife is doing back vocals on the song Tanabata. I'm so happy to finally have a chance to have her in my musical project. And that should not end there, maybe there's more to come. Stay tuned.
I also have my friend Sebastien Courtrmanche-Dussault play violin on that same track. Thank you buddy.
As with my previous releases, this new EP is now available as Name-Your-Price on my bandcamp site. It will also become available on pretty much all the major platforms in the following weeks.
Finally, thank you for being around and supporting my music. It means a lot to me.
Take care and stay safe
Pascal
Passing Overview (ft. Bruno Sevigny)
released May 2, 2019
Music by Pascal Normand
Lyrics and Vocals by Bruno Sevigny
Recorded, mixed and mastered by Pascal Normand
Illustration by Pascal Normand and Nathalie Thomas
Wow! It's been a while since I wrote something here. Almost 4 years now since a released my latest album. Time flies…
But just because I haven't posted here doesn't mean I haven't been working on some stuff. I'm really excited to present to you the result of a collaboration song I made with my friend and singer Bruno Sevigny. Bruno is an amazing singer and he sings for Kashmir, a tribute band to Led Zeppelin. The track is called Passing Overview. It's quite different from what I usually do and it was a lot of fun to do. It brought me into new territories for me.
The song is not released yet, but it will be played for the first time ever on The End of the Week Show on Sheppey FM 92,2 on Sunday night, April 28th 2019, between 1PM and 5PM (Montreal time). You can listen online here www.sheppeyfm.org.uk. Then, on Sunday night, I will send everybody on my mailing list a private link to listen to the track. It will be officially launched on May 2nd on my Bandcamp page, and shortly after on all major sites like iTunes, Amazon and Spotify.
Here's the illustration for the song. I created it with the help of my friend Nathalie Thomas.
Crooked We Stand
1.Time Is An Illusion I Am Melting Away 04:36
2.I Am Empty. Are You Too? 04:33
3.Cuddling Bears 12:40
4.Raccoon On The Highway 05:13
5.In The End We're All The Same 05:28
6.The More I Look The Less I See 02:46
7.Sifitikki 04:14
credits
released June 4, 2015
Composed, recorded, mixed and mastered by Pascal Normand.
Cover art by Érick Decamps
When Fog Dissipates
1.Second Breath 04:17
2.Another Trip Around The Sun 06:20
3.Waiting For You 05:52
4.After The Storm 04:21
5.Your Words Don't Mean A Thing 04:41
credits
released October 4, 2013
All instruments by Pascal Normand
Recorded and mixed by Pascal Normand
Mastered by Andi Picker at The Dustbowl Audio
Cover photo by Gino Caron
Cover design by Jim Cornall
A Balance of Imbalances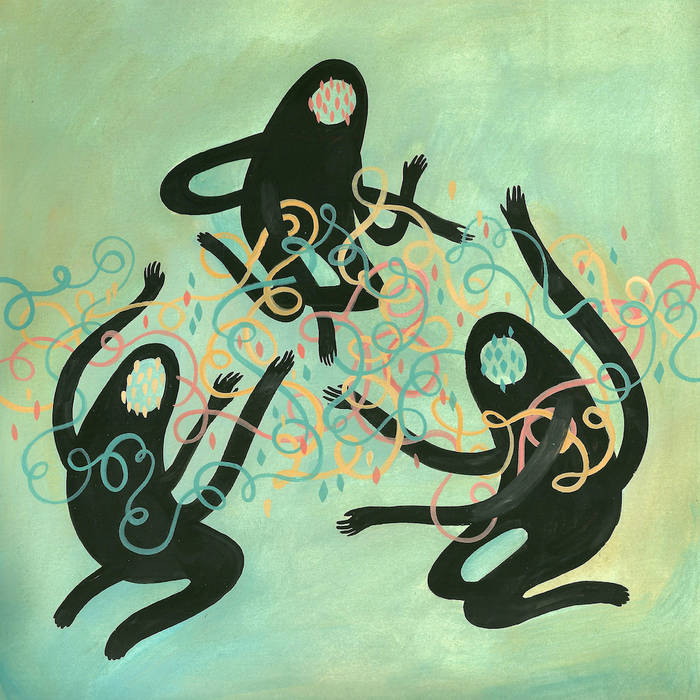 This song is a collaboration between Age Of Solace, mandala eyes and myself.
It is available for free. Just enter 0, download it and enjoy.
You can listen to my friend's music:
mandalaeyes.com
ageofsolace.bandcamp.com
credits
released June 28, 2013
Written and recorded by Jamie Hall, Alex Alexander and Pascal Normand.
Mixed and Mastered by Alex Alexander in Winter Park, FL.
Jamie Hall (Age Of Solace): violin, cello, choir, piano, bells (all synth)
Alex Alexander (mandala eyes): electric guitar, acoustic guitar, drums (programmed), Rhodes piano (synth).
Pascal Normand (18 Seconds): bass, electric guitar, tubular bells (synth).
Cover art by Lindsay Watson: lindsaywatson.me
Sites
(2) 18 Seconds – Tema – YouTube
18 Seconds (@18secondsmusic) / Twitter
Music | 18 Seconds (bandcamp.com)
Reviews
18 SECONDS If We're Two We Might Not Be Alone
Published on by Totoromoon
Five years ago, I discovered 18 Seconds, a project by Montreal composer and multi-instrumentalist Pascal Normand. Five years ago, with a first album at the confluence of instrumental rock and post-rock, I found it an interesting but somewhat wise tune. Five years and a new EP later, I rediscover 18 Seconds. He invites the ghosts of the drone and the environment to join his favorite post-rock, adorning the whole with voices out of the elusive clouds of a dream. And by the same to what, he makes his music bolder, finer and more accomplished. More beautiful, too.
Three tracks for twenty-three minutes of music, such is "If We're Two We Might Not Be Alone". A few voices reverberated on atmospheric slicks of guitars in the enchanting Chasing Back, some plaintive saturations of strings on the arpeggios of the hypnotic What consumes us will never go out,some violin notes on the female voice and the light rhythms of the beautiful Tanabata. The whole thing is meticulously constructed and carefully arranged, perfect for a work on sound effects more chiseled than ever. A small and tasty opus from the first to the last note.
"If We're Two We Might Not Alone" has been available since June 4th in free-price digital format on Bandcamp, and I highly recommend it.
To discover the EP:

https://bandcamp.com/EmbeddedPlayer/v=2/album=2090406287/size=large/bgcol=ffffff/linkcol=0687f5/tracklist=false/artwork=small/
Tracklist:
Chasing Back
What consumes us will never go away
Tanabata
Website: http://18seconds.ca/
Bandcamp:
Facebook https://18seconds.bandcamp.com/: https://www.facebook.com/18SecondsMusic/
Eglantine / Totoromoon
18 SECONDS If We're Two We Might Not Be Alone – totoromoon (wordpress.com)
Stupendous multi-instrumentalist of post rock, Canadian, uses layered ambient textures, progressive, neo classical, melancholy, voices, experimental, metal on an atmospheric background.
His first melody A Balance of Imbalances with the participation / Age of Solace / mandala eyes fuses neo classic with metals in a creative and harmonious way, filled with strings and keys and impressive details.
When Fog Dissipates is soft, melancholy, ambient, with distorted, noisy, sliding, murmuring, immersive riffs, full of feelings with a harmonious cadence of a beautiful soundscape.
Crooked We Stand, glides on the melancholy with smooth chords and precise and creative strumming with an oscillating cadence changing to an intensity that erupts in euphoria, with very well-structured and refined melodies.
Passing Overview (ft. Bruno Sevigny), immersive and experimental in an atmospheric background, this melody with vocals reminded me of the band Cosmos, with strands in Pink Floyd, great project.
If We're Two We Might Not Be Alone, his latest work, is immersive, with vocals, reflective, melancholy, with wonderful fingering, smooth, refined, full of feelings and landscapes, traveling riffs that transport us to an ecstatic dimension with details on strings.
I loved your work Pascal, a success for you
Aryon Maiden