Astralia was born in La Floresta (Barcelona) in November 2010. After searching from different musical styles, decided to… create songs with new sounds, new atmospheres, new textures, often governed by the simplicity of a few notes. Songs that demand their time, their pauses.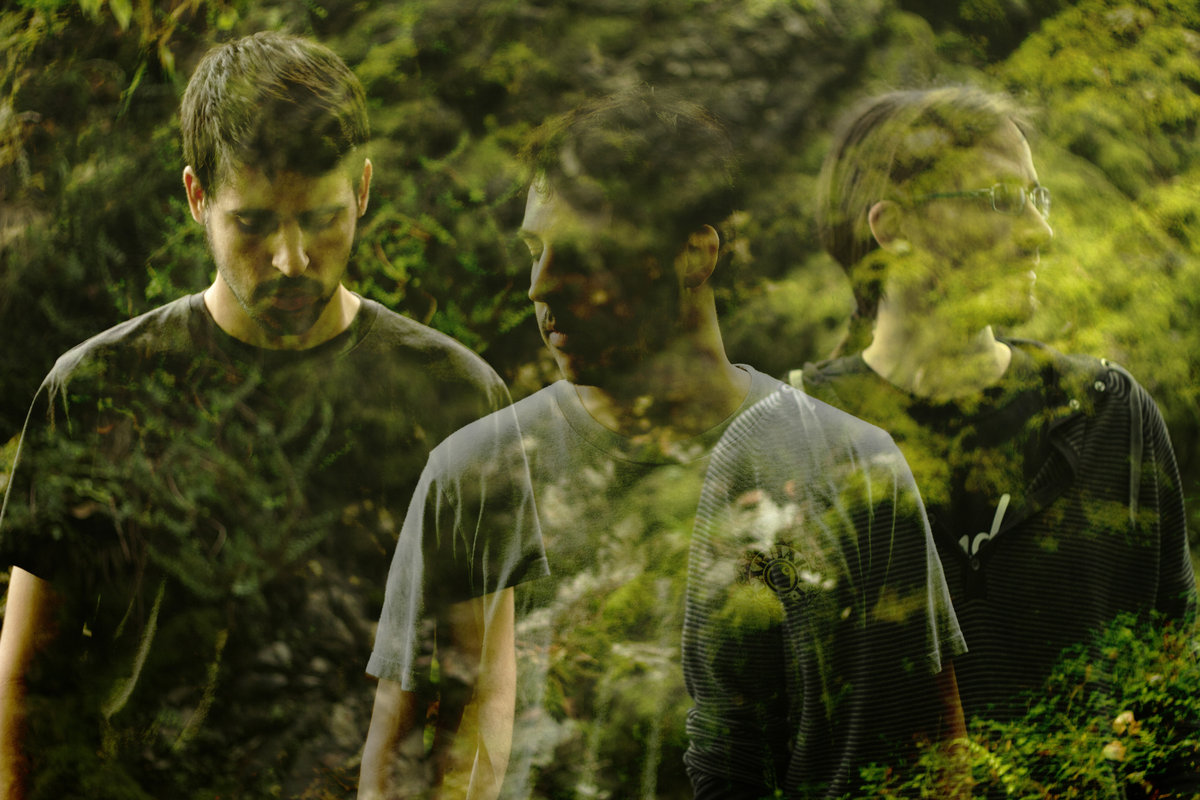 BIOGRAPHY
Astralia was born in La Floresta in November 2010, from the union of three music coming from different styles but with the common idea of creating songs with new sounds, new atmospheres, new textures, often developed from a few notes. Playing with instruments, they create organic ambients where harmonic sensation coexists. Creations that inspired by nature and, as well as it does, ask for time and pauses. It's a space trip, influenced by the most ambient post-rock that goes under your skin and it's impossible to forget.
Astralia self-produced and self-released their first self-titled album, between November 2011 and February 2012. Two years later, after a positive reception amongst public and media / independent blogs, they released their new work, Atlas (May 2014, self-produced and self-released together), with a presentation tour in Portugal and North of Spain in Summer 2014. By then, they crossed paths with Aloud Music to re-release Atlas in vinyl, 3 different editions, one of them shared with the Belgian label Dunk! Records.
After a few gigs in Spain and the opening gig at AMFest 2015 (Barcelona), they toured Europe for the first time, playing in France, Belgium, Germany, Holland as well as in the famous Dunk! Festival in Belgium.
In April 2017, the band released "Solstice" on Aloud Music. Their third album confirms them as one of the most relevant bands of the atmospheric and environmental post rock international scene.
MEMBERS
Roger Guzmán guitar

JordiGuzmán drums
Albert Clemente bass
Discography
So far So near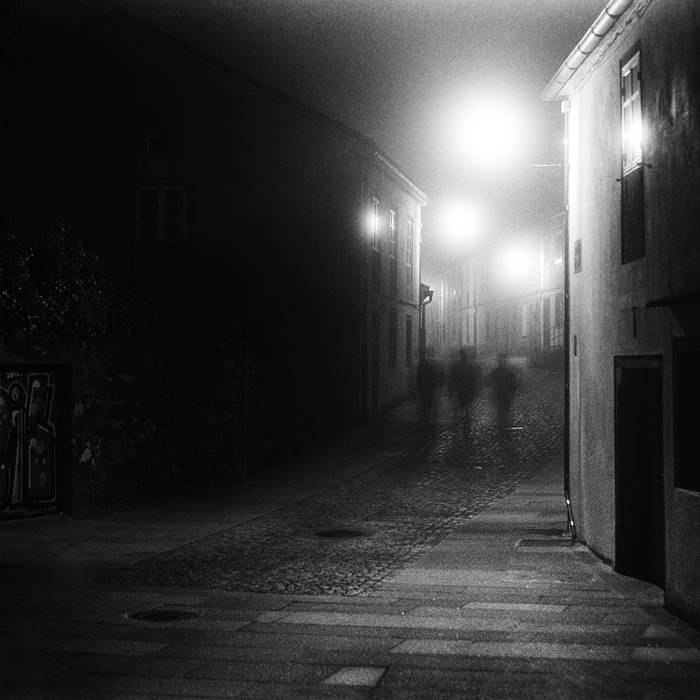 Distance only exists for what we long for. Family you don't see. Moments spent with friends. A hug. Rehearsals with your band and all those moments and anecdotes that music gives us.
Despite the distance, we are very happy to be able to present So far So near. Recorded one summer afternoon in 2019 (but finished 2 months ago) in which the three of us got together to do what we like most: play music. Without thinking about anything else. Just playing and enjoying.
Who would have thought that since the last concert in August 2018 at ArcTantGent so much time would have passed and so much would have happened. And it is precisely the distance and the passage of time, which keeps us away and at the same time brings us closer to what we long for, what reminds us of who we are and what we want to do with our time.
So Far So Near includes a lot of personal experiences that we have shaped and we want to share with you.
We want to thank Aloud Music for accompanying us in this trip, Carles Delgado for all the modular synth sounds, Andrés Currás for giving us his art and unconditional love, Mariona Palou for capturing an idea in images and all of you who ask us to continue doing what we like! Thank you very much and stay safe!
credits
released July 24, 2020
Written and produced by Astralia
Recorded at Oido (Barcelona) during summer 2019 by Albert Clemente
Modular Synth Sounds by Carles Delgado @carlesdelar
Mixed and mastered by Astralia on May 2020
Photo and art by Andrés Currás @curraisdomingues
Aloud Music SL
PO BOX 9502, 08012 Barcelona, Spain
Booking & Management: (+34) 615 448 166
www.aloudmusic.com
aloudmusic@gmail.com
"Please, take care of your children"
Solstice
1.Exhale 08:47
2.Out of Nothing 08:36
3.The Örnen 05:47
4.Abyss of Light 06:32
5.Detachment 08:42
6.Farewell and Encounter 07:58
7.Solstice 09:40
about
[2xLP Colored Vinyl & CD Available]
ORDER HERE:
Europe & Worldwide aloudmusic.com/shop/?lang=en
US & Canada athousandarms.store/collections/astralia
Astralia are:
Jordi Guzman (drums), Albert Clemente (bass guitar) and Roger Guzman (guitar)
Contact us:
astralia.net | astralia.bandcamp.com | facebook.com/astralia
astraliamusic@gmail.com
credits
released April 22, 2017
Written and produced by Astralia. Recorded at Music Lan Studios (Figueres) and Oido (Barcelona) between April and May, 2016. Engineered and mixed by Albert Clemente. Mastered by Alvaro Balañá at Impact Mastering Labs (Barcelona). Script in "Farewell and Encounter" written by Mariona Palou; script translation by James and Joyce Phillips; voice by James Phillips. Artwork by Procesonegro Art Studio.
Aloud Music SL
PO BOX 9502, 08012 Barcelona, Spain
Booking & Management: (+34) 615 448 166
http://www.aloudmusic.com
aloudmusic@gmail.com
"Please, take care of your children"
Atlas
1.You Are Here 07:04
2.Io 09:13
3.Atlas 05:03
4.Oceanic 07:45
5.Mekto 06:05
6.Inner Earth 02:55
7.Heading Home 07:16
8.Sans Soleil 07:57
about
Get your ATLAS VINYL EDITION:
Black/White Vinyl (SOLD OUT):
aloudmusic.com/tienda_leer_e.php/2662/astralia/atlas-black-white-vinyl
Blue/White/Black Vinyl (limitied to 100 copies):
aloudmusic.com/tienda_leer_e.php/2663/astralia/atlas-blue-white-black-vinyl
Blue/Clear Vinyl (limited to 100 copies):
thestargazerstore.com/collections/frontpage/products/astralia-atlas-lp
ATLAS (CD) at:
aloudmusic.com/en/product/astralia-atlas/
Watch the "You Are Here" official music video: http://www.youtube.com/watch?v=g_Ut0bJoe0Y&feature=youtu.be
credits
released May 13, 2014
Astralia are:
Jordi Guzmán (drums)
Albert Clemente (bass)
Roger Guzmán (guitar)
Written and produced by Astralia.
Recorded at Oido studios, Barcelona (2013)
Engineered and mixed by Albert Clemente
Mastered by Álvaro Balañá at Impact Mastering Labs (Barcelona)
Artwork and cover picture by Asformigas.
Booking & Management
Sergio (+34) 615 448 166
aloudmusic@gmail.com
facebook.com/aloudmusic
twitter.com/aloudmusic
Astralia
1.Northern Horizons 06:11
2.Glacial 06:50
3.Astralia 06:03
4.Midnight Sun 07:26
5.Mistral Roars 06:46
about
FREE DOWNLOAD ALSO AVAILABLE AT OUR SOUNDCLOUD.
Reviews:
"Astralia took me by shock and overpowered me with its rawness and well crafted sound. Although only 33 minutes long, quality absolutely trumps quantity here. Each of the five tracks are unique, full of life and can't be overlooked. You would simply be insane to hit the skip button on this album. This is a must listen to album of 2012. 95/100" — Postrockstar.com
"Their music is your typical post-rock; ambient guitars, vocal samples, and the usual format of slow ambient intros that carry on and climax to loud guitar riffs and distortion. If you've heard other post-rock bands before, Astralia's music can be reminiscent of Caspian in their The Four Trees album, although I'd consider Caspian's sound a bit heavier than Astralia." — Manic Music Mondays
"…Barcelona – a place of joy and awesomeness. This place, language, area would forever be in my heart. I don't want to rush with conclusions, but the same might happen with the music of those guys. It's somehow warm, soothing and … everything that I want from a post-rock track…". — Stereofox.com…
---
Recorded at Oido and La Barberia, Barcelona – La Floresta, Catalonia, Spain.
September – November 2011
All songs written by Astralia.
Engineered by Albert Clemente.
Mixed by Astralia.
Mastered by Albert Clemente.
Artwork by Christian Lobo.
Photos by Roger Guzmán.
Roger Guzmán – Guitars
Jordi Guzmán – Drums
Albert Clemente – Bass
credits
released March 1, 2012
Videos
Reviews
(((O))) REVIEW: ASTRALIA – SOLSTICE
Solstice by Astralia
Astralia on the web:
Facebook | Bandcamp |Release date: April 22, 2017
Label: Aloud Musicby Mark Martins | May 11, 2017 | Reviews
Astralia have built their career on perfecting the art of blending post-rock and ambient. The first step was taken by their self-titled release and (almost) perfected with Atlas, which I thought was difficult to top, until now. It's not surprising that this trio from Barcelona are sublime musicians and able push the envelope and add complex layers of sound effortlessly. It's also thrilling they are having more exposure in the US thanks to A Thousand Arms. In Europe they are very well represented by Aloud Music, home to bands like Toundra, Exxasens and Viva Belgrado.
These 7 tracks on Solstice are slow burners, they're not rushed and are well structured and delicately layered. This is not your typical soft-loud-climax band. There was a lot of thought and effort put into the structures and the end result is a great reward. So put on a good pair of headphones, sit back, relax and let the music do the rest.
The journey starts with 'Exhale', which is a reflection of what I said above and a good indicator of what is to come. Meticulous, luscious and captivating melodies, along with its weeping guitars eliciting so many emotions. 'Out of Nothing' and 'The Ornen' follow and they take us through landscapes of calm and beauty. Guitar effects and drums seem to be in the background. Your mind is off somewhere else when suddenly, you find yourself smiling because a beautiful melody you came across is now stuck in your head.
'Abyss of Light' explores the more haunting, doomy and heavy soundscapes, keeping us on the edge of our seats. Epic and eerie sounding 'Detachment' is such a grandiose song it sends chills down my spine every single time. The chimes, the tribal drums, the build up and the way it drones out is pretty much perfection.
'Farewell and Encounter' includes a very touching and emotional sample (written by Mariona Palou and voiced by James Phillips) just before the absolutely glorious ending. The (almost) 10 minute closer 'Solstice' adds the necessary finishing touches, therefore completing this masterpiece. What a way to close the record!
In conclusion: Ambient and gazy sounds, gentle melodies, simmering build ups. Mellow and heavy. Beautiful and haunting. Soothing yet relentless. Overall emotive.
I'm still blown away every time I listen to Solstice. I'm finding small details that just make me enjoy it even more. Everything about this record makes me want to close my eyes and drift away. It's perfect evening music, it's perfect relaxing music, it's perfect meditation music. The production is impeccable, the musicians are talented and the songs just flow and melt together. This is hands down their best album and I'm sure they can top it in the future. No pressure.
Stupendous Spanish trio of post metal instrumental music, using ambient, progressive, metal layered textures in an atmospheric background.
With long, refined and well-structured melodies, with complex arrangements full of twisted, noisy, sliding, correct and precise riffs, with a low projection marked by an impeding guiding percussion.
Its creative, virtuous, and refined collection conveys a rewarding and invigorating soundscape in precise chords and arpeggios, built with an amazing technique.
With a smooth and increasing cadence, the sensitivity goes beyond the limits of creation, making each piece an exquisite and fabulous gem, surpassing its own limits.
Great band and work, I recommend
Aryon Maiden