post-rock from ludwigsburg, germany.
Illusions. They play with our thoughts. Fictions seem real. They reveal new perspectives, are deceptive hopes. Imagination and illusion at the same time.
This or something like that could be used to describe the inspiration for our music, which moves in the field of tension between the genres of post-rock / metal, alternative and progressive.
Our sound arises from the interplay of very different elements, always instrumental and rounded off with delay, reverb and distortion. Spherically gliding sound surfaces, fine melody lines, urgently hard outbursts and rhythmic accents create a broad panorama of emotional states in which you can let yourself go in different ways – but be careful! You should never be too sure which level of reality you are dealing with, because the impression could be deceptive and the illusion possibly shattered …
"Building castles in the air doesn't cost anything. But their destruction is very expensive. "- (François Mauriac)
Members
Bass: Chris
Drums: Nico
Guitar: Raik
Guitar: David
Discography
INITIO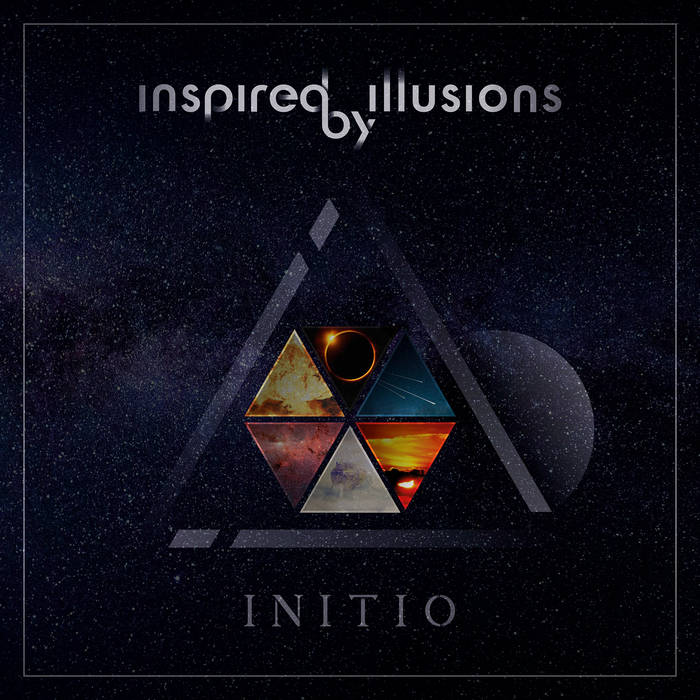 1.Solar Eclipse 07:21
2.Mesosphere: Home Of The Shooting Stars 06:53
3.A Glance Upon The Red Sky 05:19
4.When Cloud-Castles Emerge 05:27
5.Nebulæ 08:58
6.Illudium Q-36 06:30
credits
released March 12, 2021
Bass: Chris
Drums: Nico
Guitar: Raik
Guitar: David
All music written by Inspired By Illusions.
Recorded and mixed by Roland Böffgen at Hard Drive Sounds, Stuttgart.
Brilliant instrumental band of German post metal, using layered textures of alternative, stoner, progressive, experimental.
Initio, his first album released on March 12, 2021 has six long, well-structured melodies, full of noisy, distorted, hit, sliding riffs, a salient bass and a killer percussion.
Creative melodies with a surreal and intense soundscape show a vigor and technique performed with an amazing resourcefulness.
Nebulae is my favorite, soft melody, glides harmoniously on the threshold of creation surrounded by beautiful chords and arpeggios with supreme harmony and synergy, a masterpiece.
Excellent debut album, success the band
Aryon Maiden