Ocoai is an instrumental band from Johnson City TN. We are too loud. We don't need or want a singer.
Bio
Years Active2006 – present (15 years)
Ocoai was a 5 piece instrumental band from Johnson City, Tennessee. They formed in the summer of 2006, and retired in June of 2012. They were signed to Missing Words Records out of Southern California, and they recorded all of their music at Fahrenheit Studios in Johnson City, TN. Ocoai started as a studio project – engineer Travis Kammeyer (The Shape, Generation of Vipers, 24 Hour Front Desk) drummer Tim Smith (24 Hour Front Desk) and a few other friends were involved in the initial recordings. At first the main 'goal' of the band was to push the limits of instrumental heaviness and create a sense of overwhelming loudness, but the project quickly evolved into a full-scale performance group.
Ocoai's early songs caught immediate attention at local shows, and high quality EPs began to circulate online. The band lineup had also solidified into:
Travis Kammeyer – guitar
Joe Armstrong (Mouth Movements) – guitar
Bo Dugger (Junk) – bass
Tim Smith – drums
2008 saw the release of the premier full length album, entitled Breatherman. That record remains their most popular work. It featured trumpet by Eric Porter (24 Hour Front Desk, Junk), and cello tracks by Cody Ledford (Johnson City Symphony Orchestra, this mountain). Cody played select shows with Ocoai to support the release of Breatherman and almost immediately became a full member. From this point on Ocoai's music began to take on a more symphonic texture, featuring alternative instrumentation in the form of cello, violin, pipe organ, timpani, gongs, slide guitar, trumpet, and trombone.
In the December 2009 they released a split with other bands from around their East Tennessee home. It was called Peacecreature, and also featured unreleased music from Panzer, Dormia, and Generation of Vipers.
In the summer of 2010 Ocoai traveled to California to perform at a Missing Words Records showcase. The success and positive reception they received was very encouraging, and the band began to plan more extensive touring. Original drummer Tim Smith found it best to retire and pass the torch to alternate drummer Joey Metcalf (Panzer, In Remembrance of Me) in order to tour more successfully.
The winter of 2010 saw Ocoai return to Fahrenheit Studios, eager to record a new full length album. This record was much more adventurous than anything they had done before, both artistically and commercially. Ocoai experimented with many recording techniques and recruited violinist Noelle Sibley and trumpeter Jacob Pitts on select songs. They also utilized the micro-donation website Kickstarter, which allowed their fans to finance the production of the record and contribute to its success. The result was The Electric Hand.
Eager to support the new record, the band launched a barrage of touring dates and garnered several high-profile shows. They performed at the influential MACROCK festival in Harrisonburg, VA. They also engaged in a very successful 2 week tour of the eastern US. The Electric Hand received mostly favorable reviews from critics, bloggers, and fans. However, it did not seem to generate the kind of traction that Breatherman had received (and continues to receive).
After more than a year of constant traveling and performing in support of The Electric Hand, life on the road began to exact a heavy toll on Ocoai's members, equipment, and families. They were also passed over for a discouraging amount of festival dates, representation opportunities, and it became increasingly difficult to travel. Ocoai began looking at retirement. In the summer of 2012 they released their final single, a live version of "La Mere de la Lumiere Matin," on Falling Down IIV, an annual independent music compilation released by a french music website. Their final performance was a sold out show at The Hideaway, the legendary hometown venue in Johnson City, TN that had seen their earliest shows.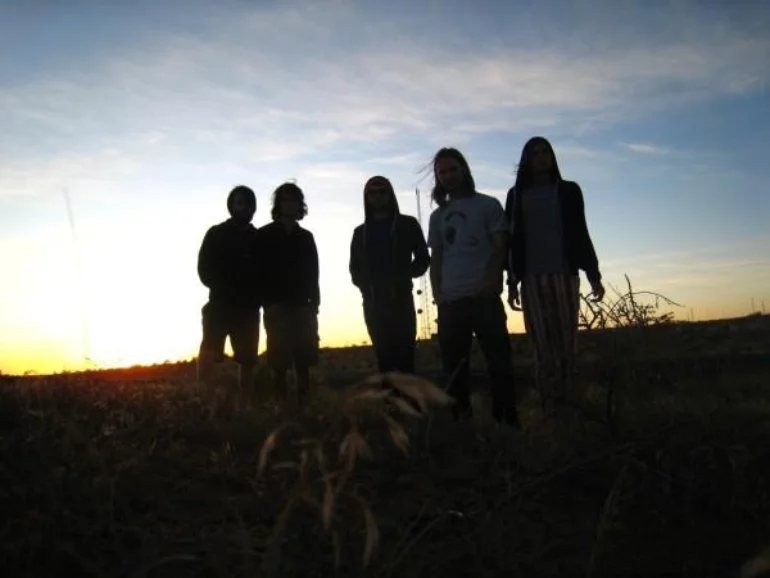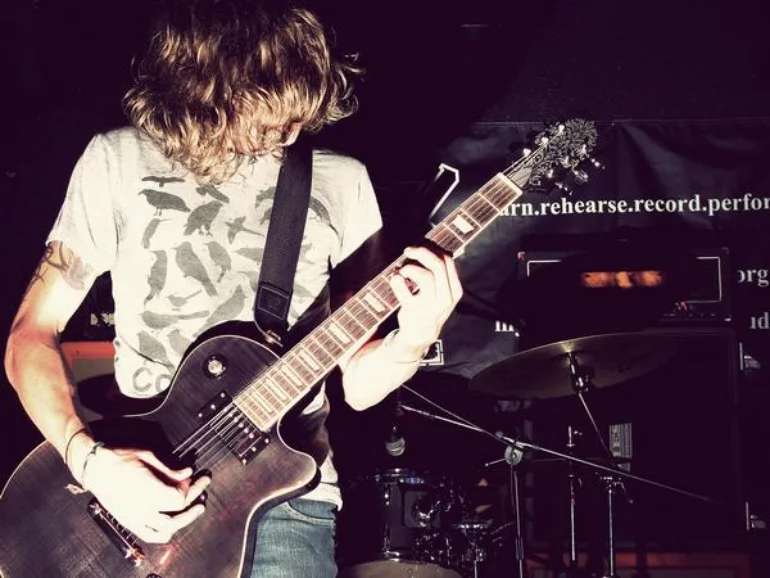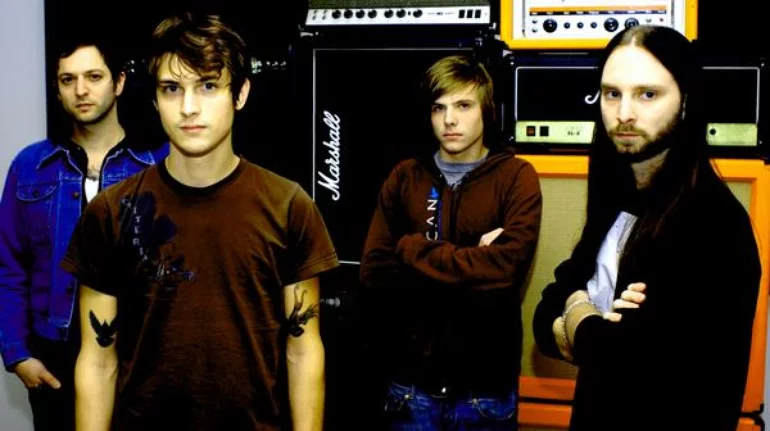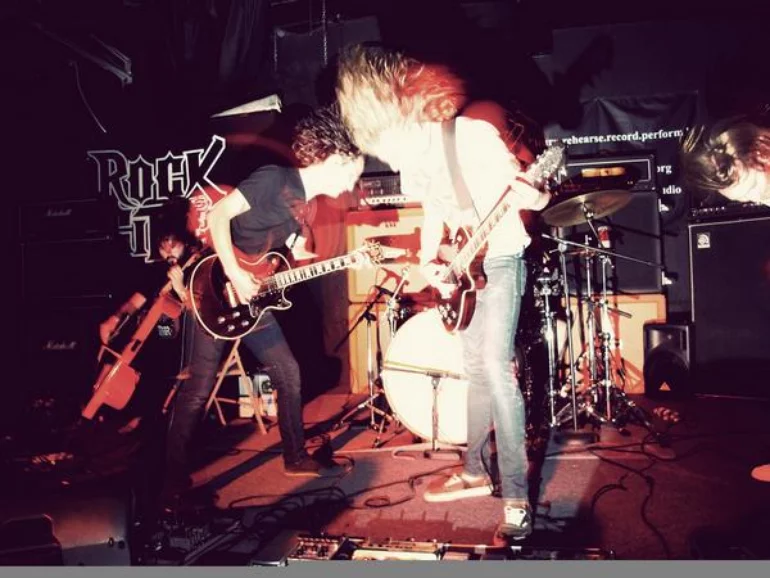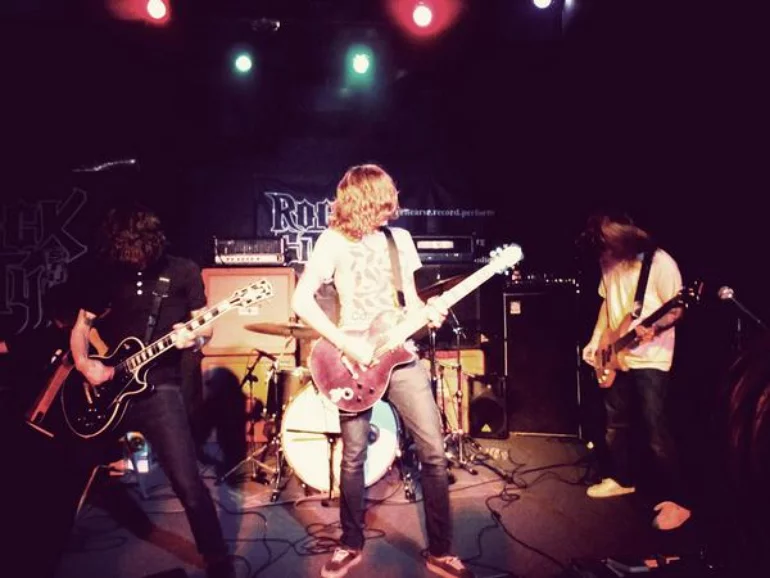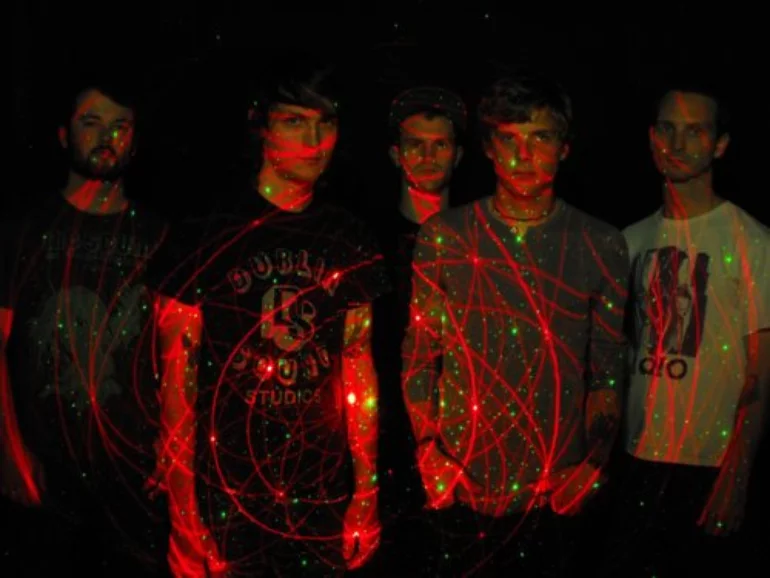 Discography
mother of the morning light
live song from our last song written, engineered by travis kammeyer
credits
released June 27, 2013
The Electric Hand
1.Ocoai – Waking Fear 03:51
2.Ocoai – Niveus Hills 06:52
3.Ocoai – Grimpeur 13:10
4.Ocoai – Somnium 03:16
5.Ocoai – La Main d'Electrique 06:21
6.Ocoai – Marchand de Sommeil 11:01
7.Ocoai – Morte Audaciter 05:12
credits
released May 17, 2011
Peacecreature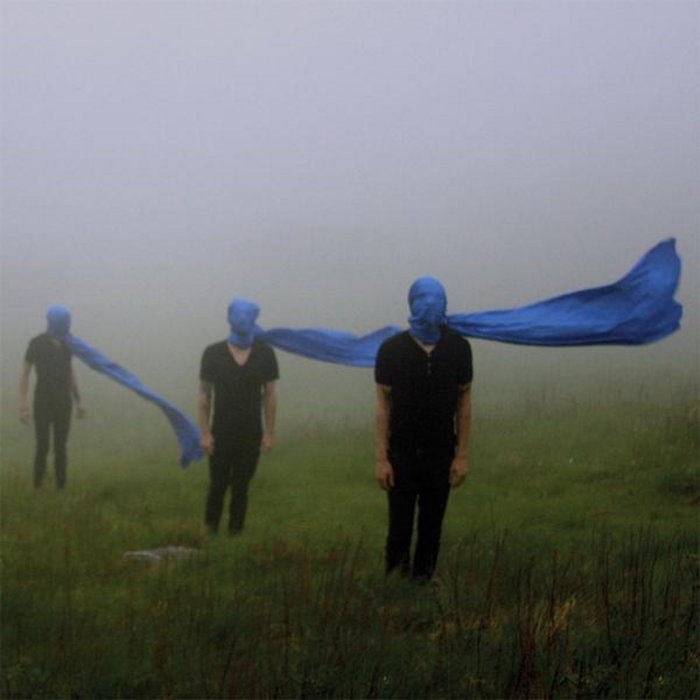 1.Ocoai – Le Demon sur la Colline (l'Attente) 05:08
2.Ocoai – Le Demon sur la Colline (l'Attaque) 10:28
about
This is a 4 way split between Ocoai, Generation of Vipers, Dormia, & Panzer
credits
released December 8, 2009
Breatherman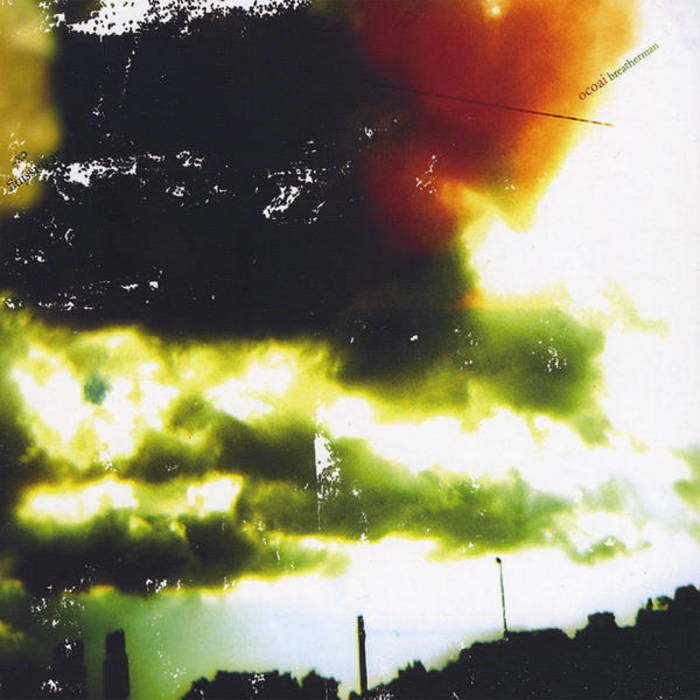 1.Ocoai – O Bowen 05:45
2.Ocoai – Breatherman 11:18
3.Ocoai – Manifestant 06:32
4.Pour Rever 04:31
5.Babble 11:45
6.Lunoir 10:37
7.Ocoai – Liberer le Piano 02:19
credits
released May 13, 2008
Reviews
Breathe In Ocoai. – 90%
Perplexed_Sjel, May 19th, 2009
Pleasantly surprised Ocoai haven't received a review for their debut, 'Breatherman'. I expected this band to be well known and well liked, thus well reviewed but it seems as if I'm the first to tackle this typical sludge challenge. I originally discovered Ocoai through the through the magical invention of the website Last FM and its terrific database of bands. I was initially looking at the Mouth of the Architect section for information on the band and reading the user comments as, once in a while, someone has something to say that is actually worthwhile reading and whilst browsing through the similar artists section, looking for new and talented sludge bands to listen to that I already hadn't discovered, I came across this band — Ocoai — who's strange name appealed to me immediately, standing out amongst their peers, so I decided to listen to a few samples of their material for 'Breatherman', their only piece of material since their conception, and was hooked by the oceanic vibes, reminding me specifically and vividly of latter day Isis, as well as a few other bands who pioneered the hardcore/sludge crossover, that spilled off of the page and into my living room, drowning me in a sea of melodious riffs that stretched the soulful soundscapes far onto the horizon and beyond, into the surreal world of ambient sludge. Every once in a while a band who's reputation proceeds them comes to town and headlines a sold out gig. These bands come with smaller bands in tow, bands like Ocoai and sometimes, though not often, these so-called lesser bands steal the show with a truly inspiring atmospheric showcase. Ocoai do not dominate this scene. They do not claim to. One day they might just do so though and this is why.

Just from a few samples, this American four piece, who consist of musicians who're capable of playing all the traditional elements (no keyboards here, folks), I was hooked on this familiar style of hybrid. There are two deviations from the standardised sludge genre that was conceived a number of years ago by pioneering bands like the fellow American act Neurosis. First, we have the sludge that deals with the traditional mindsets. Harsh soundscapes, harsh vocals. I'm sure you know the type. This prototypal sound isn't my favoured style of sludge. It seems to sound too naïve, too immature. The vocals, especially. In actual fact, its generally the vocals that turn my delight into disgust and though the instrumentation may be suitable enough for my fussy needs, the vocals don't suit my personality whatsoever. I can handle anger, I can handle aggression, but I cannot handle it in terms of the sludge variation of screamed vocals. They become too tedious and too tiresome to me very quickly and this affects my eventual stuttering opinions of bands who implement this style into their music. The second breed of sludge sound is where I begin to fall desperately and despairingly in love. This style utilises the full width of the soundscapes, unlike the first type of sludge which moves uncomfortably around the same style, which is evidently where the beginning of the quick downfall takes place. It can be equated to a building being demolished. The building takes a long time to design and eventually construct, but it takes literally seconds to tumble to the ground in a heap of bricks after a controlled explosion.

This metaphor can be applied to sludge — it takes a long time to build up a decent base for your soundscapes when you play within the first sludge scene, a scene marred by the vocals whom know no consequence for their ill-advised actions, but these soundscapes can be destroyed within seconds by the vocalists heavy handed style which demonstrates a lack of imagination and a lack of sensitivity towards the ambiance that swells beneath it, in the instrumentation which is most likely the most productive element of the band. Ocoai, fortunately, fall into the second category, allowing melody to flow simultaneously alongside the experimentation, who's influence is high and mighty. 'Manifestant' is exemplary of the epic soundscapes that Ocoai abide by with their Isis inspired oceanic vibes. However, this isn't merely a clone of Isis, no. This band implement instrumentation so experimental that it initially caught me off guard. There is a visible string section which I never expected to be imposed upon this delicious slice of ambient cake. Like a cheery on top, the violins, cellos and whatever else Ocoai decide to use is placed firmly, but with a gentle hand, on top of this masterpiece of sludge magnitudes. Though these areas are sparse, Ocoai demonstrate a belief that they can be the next pioneers within the genre that desperately needs bands to stand up and be counted for. The slowly entrancing guitars are used much like they would be in any post-rock, or shoegaze band, sometimes reminding me of the influential Slowdive, who's presence is welcomed with open arms and a heavy heart due to the sombre soundscapes.

Listen to 'Pour Rever' for an example of this. The introduction to this song is so lush it makes me want to cry out my love for this band. Though I may have neglected them for the longest time ever, I advise you not to. This divine piece is a revolutionary brand of sludge, with subtle hints of the aforementioned genres; post-rock and shoegaze, which are becoming the norm in the metal scene which seems to have a love-hate relationship with these particular genres of music. The musicians seem to love it, whilst the fans, or at least the small minority who's opinionated ways are felt everyday with ensuing arguments, are quick to embrace any sort of negativity shown towards these genres and their influence within metal. Bands like Alcest, who's shoegaze inspired black metal has already felt the wrath of the malignant masses, intent on destroying this breed of metal before it truly takes off. Ocoai are undoubtedly a band with ridiculous amounts of potential. It doesn't take a genius to see that. With songs like 'Babble' mixing the heavy wall of noise sound sludge has become lifetime friends with, and the joining in forces with subtle post-rock guitars and shoegaze soundscapes that tug at the heart strings with brute force. This emotive record doesn't rely on vocals, thankfully, to spread the message of sadness across the depressed fields of lost love and negativity. As a black metal maniac, I'm used to bands using emotive styles to enforce the lyrics, but since this has no lyrics, Ocoai have to be more aware, more adventurous and they are, to the best of their abilities. Which, believe me, is to an especially high level. Higher than most bands will ever reach. For a debut record, this mature Neurosis and Isis inspired piece is immense (though these inspirations only come into full view when Ocoai really take off in sound — with heavy and enduring instrumentation). Do NOT miss out.
Ocoai – Breatherman – Reviews – Encyclopaedia Metallum: The Metal Archives (metal-archives.com)
Experimentalism<songwriting – 93%
Heilmax1995, October 18th, 2015
Can't an album be lauded for its compositional merits instead of how original it is? Apparently not. Bands like the now defunct Ocoai are often dismissed as generic simply because they don't try to wow listeners with how "experimental" or "forward thinking" they are. I respectfully disagree with that thought process. Although Ocoai's The Electric Hand was far from groundbreaking, it still displayed a vast amount of musicality. It is Post-Metal done by the book… and it is done extremely well.

One of the first things I noticed when I listened to this album was the production and composition. This album balances traditional rock instruments with orchestral arrangements (played on real instruments, I might add) with electronic ambience thrown in for good measure. The fact each element has room to breath can only be credited to the skill of the musicians making the music. Injecting orchestral soundscapes into rock music is nothing new in the post rock community, but Ocoai still caught my attention. That is the theme of The Electric Hand: ignoring the fact many would consider a musical approach played out as they revitalizing it with surpassing artistry.

Complete with an intro, interlude, and outro, the 7 tracks on The Electric Hand feels very conceptually as a single unit. Every track on the record is supposed to be there. Every sonic element is an integral part of the overarching whole. Even the three aforementioned tracks serve a vital purpose. "Waking Fear" introduces warm guitar and cello before dropping into a harrowing noise assault that unexpectedly ends with a clean major chord. The appropriately titled "Somnium" features simple, meandering cello lines over plinking citar, misshapen violin noodling, and sound collages. The concluding "Morte Audaciter" sports mournful piano and guitar interplay that ends with footsteps leaving the studio, along with a shutting door. Although short ventures into the purely atmospheric can be more than just an excuse to call an EP an LP, The Electric Hand exemplifies how one could use them as a way to accentuate the overall emotional vibe of the album by bringing bring odd instrumentation into play.

The 4 traditional songs, like the others, are instrumental. The lack of vocals made musicality even more important to the quality of the album. As one could guess by this point, Ocoai delivers exquisite post rock/metal goodness throughout The Electric Hand. The riffs are crushingly heavy while maintaining melody and discernibility. Each passage is executed with an incredible amount of cleanliness. Don't come here looking for the griminess of sludge metal, because these guys have a knack for balancing the monstrous with the delicate. While nothing about this is particularly daring, it still rules. There's plenty of stylistic diversity on the album, ranging from the upbeat shuffle that begins "La Main D'electrique" to the callosal durge at the end of "Grimpeur." Because of this, the drums get many chances to shine on The Electric Hand as they provide a backbone of unwavering groove throughout the changing styles. Although Ocoai's creativity is within familiar parameters, their output is still stunningly compelling. They don't try to dazzle listeners with grandiose experimentalism because they are perfectly capable of winning audiences over with their sheer knack for songwriting.
The Electric Groove – 79%
IxI_KILLING, June 24th, 2011
Being stuck in a forest for weeks upon weeks with no worldly food, no tap water from a dirty river and no real shelter. Eating plants and insects, drinking the creek water so I don't get dehydrated and sleeping underneath fallen trees so that the rain doesn't soak me. Ocoai's sophomore release "The Electric Hand" sets these kind of images into your mind with no problem at all. After they released their debut record "Breatherman" back in 2008, I was nothing but ecstatic to hear a brand new thriller from these guys. Progressive/Sludge/Post-Metal/Rock with a tear drop of orgasmic color, that is what Ocoai plays and it's all instrumental. In my eyes, nothing is better than an instrumental record, nothing! Hailing from Tennessee, let's see what these guys have to offer. Let's see if they can take you to unknown lands that bring nothing but beautiuful waterfalls and bright green grass.

Flowing as beautiful as the ocean on a cool summer day, "The Electric Hand" presents itself in a way that most records can't. Feeding you limbs of Progressive with the melodic sections but also giving you that sludge with those deep, dirty, filthy bass lines like on the tracks "Grimpeur" and "Marchand de Sommeil". Taking influences from Isis, Neurosis and Pelican, Ocoai seem to have found the parts to replace what they did wrong on their first record. Providing a very large canvas for you to paint almost anything on, even something so large it can scream volumes, Ocoai has finally seem to find out the way it's done and what they love doing. As the trees blow in the wind, you can lay on a beach while staring up at the sun wondering if tomorrow will ever have the same feeling as today did. "The Electric Hand", to me, seems to lay out short stories for each track. "Niveus Hills" paints a picture of desperation, heartache and an uncontrollable living situations where nothing ever goes the way the people want it to. Being trapped in a room with flashing lights surrounding the outside while you hear screams and yells simply begging to be let in before they get destroyed by whatever creature is out there. The more and more I think about it, I seem to be making the connection to the video game "Alan Wake". I have no idea why but the atmospheres this record creates and literally bring to life are very similar to the ones in the video game. Dark yet wonderful places with signs of hope and encouragement. "La Main d'Electrique", the most uptempo and monstrous track on the record when it comes to Sludge influence. As the story seems to deepen, become more bothersome in a way, "La Main d'Electrique" gives you that sense of just raw teeth on a barbwire electric fence. The closest thing I can compare "The Electric Hand" to would have to be just a mixture of some old school biker that has the longest beard you've ever seen, being married to a Queen of some country. They may not look like the best couple but the relationship has blossomed since day one and they get along very, very well. Ocoai does the whole Sludge/Post-Rock thing very well and if this record wasn't the way it is, I can't see myself even enjoying what it would of been.

If it's possible to have emptiness yet still have hope inside your broken heart, "The Electic Hand" is probably the record for you. Mountains with snow filled tops, rivers with eagles flying over the top so they can prey on their lunch, it's just imagery that Ocoai bring to the table and that's exactly why I love this record, let along the band.

Originally written for: http://bloodorlove.domesticgenocide.com/
Ocoai – The Electric Hand – Reviews – Encyclopaedia Metallum: The Metal Archives (metal-archives.com)
Ocoai is a 5 piece instrumental band from East Tennessee, formed in the summer of 2006. They are signed to Missing Words Records in Southern California, and record at Fahrenheit Studios in Johnson City, TN. Their sound has been called everything from post rock & doom metal to Pink Floyd killing a dinosaur. Whatever the categories they've been put into, mainy they're a loud rock band that loves what they do & the bandmates they're doing it with. Having started as a 4 piece, losing an original member & gaining 2 new ones, Ocoai have a sound that has evolved over its six year life span.
Live, they incorporate guitars, drums, cello, & keys, while in the studio they've been known to include violin, synth, percussion, & many other noise making devices in their music. Whether performing in a club or creating in the studio, Ocoai is making music that they enjoy, regardless of the consequences or categorization.
They have a debut album, released in 2008, entitled Breatherman. In the early spring of 2010 they released a split with other bands from around their East Tennessee home. It is called Peacecreature, and has music from Panzer, Dormia, and Generation of Vipers. Their most recent album, The Electric Hand was released in the spring of 2011.
His last released work was mother of the morning light live in July 2013.
Hopefully listeners will gather joy from what they do & spread both the feelings they experience & the music that stirred those emotions. That is what Ocoai is all about.