Cedric Vermue is a Dutch composer and producer of neo-classical music. His work is stylized by a blend of classical styles and instruments, mostly piano and strings, combined with contemporary electronic elements. The music's aesthetics are strongly based upon the principle of stillness and slowing down. His recent interests include analog synths, organ and Gregorian chant.
Cedric Vermue is a Dutch composer and producer currently based in Berlin. After graduating from Utrecht Conservatory of Music in 2018, he started an intensive studio project: writing and recording two albums in association with various string players and producer Antal van Nie. The first chapter of the series is Left Upon Us, an amalgam of serene piano passages, captivating electronic elements, and subtle soundscapes.
Prepared with a variety of layers and textures, and intimately captured with a strategic microphone placement, Left Upon Us is a carefully crafted landscape that invites the listener to submerge into Vermue's musical universe —a tranquil place in a world full of turmoil. The delicate piano in We Came And Left, the lead track, smoothly morphs into pulsating analog sequences, while in Helena the piano arpeggios merge with in crescendo synth layers —a reminiscence of both individual and collaborative projects by label peers Sjors Mans and Klangriket. Before Us, the penultimate piece of the album, catches the listener by surprise when the tranquil melody of a viola appears, taking center stage and allowing us a brief glimpse of what will come in the second part of the project.
The release of Vermue's debut album is accompanied by a tour around various cities in The Netherlands and Germany, including shows in Amsterdam, Utrecht, Potsdam, and Berlin.
Discography
Left Upon Us
1.Faded 05:07
2.She Said 03:26
3.Breathing Water (Piano Edit) 07:36
4.We Came And Left 05:41
5.Somewhere Far Away 04:14
6.Helena 04:16
7.Before Us 04:26
8.Traces 03:18
Left Upon Us releases on 15 November 2019 via piano and coffee records worldwide, and is available on limited edition vinyl-style CD and digital formats, with artwork by London-based illustrator Jordan Amy Lee.
credits
released November 15, 2019
Videos
Reviews
Cedric Vermue
… a tranquil place in a world full of turmoil…
Release Notes
Label: Piano and Coffee
Release: Left Upon Us
Date: November 15, 2019
Artwork By: Jordan Amy Lee
Cedric Vermue is a Dutch pianist, composer, and producer of contemporary classical music. His pieces are fragile and tender, nostalgic, and tranquil. Elegant, atmospheric textures, acoustic treatments, and electronic manipulations carry the melodies forward, deep into the night. I listen to Vermue's debut album, titled Left Upon Us, released on Piano and Coffee in 2019, and I'm immediately inspired to record my piano in a similar style. The eight pieces on his record may have missed you, but today I'm happy to premiere a video for a track off the album, "We Came And Left." For this surrealistic live session, the troupe responsible for capturing the performance literally filled the room with 300 liters of water to capture the shimmering reflections dancing on the hammers and the keys. This composition's kaleidoscopic imagery is soft-focused on perspective, mirrored expression, and visual reverberation to create a mesmerizing, luminous, sparkling piece. Loving everything about this, and I'm sure that you will too!
Prepared with a variety of layers and textures, and intimately captured with strategic microphone placement, [Vermue's music] is a carefully crafted landscape that invites the listener to submerge into his musical universe — a tranquil place in a world full of turmoil.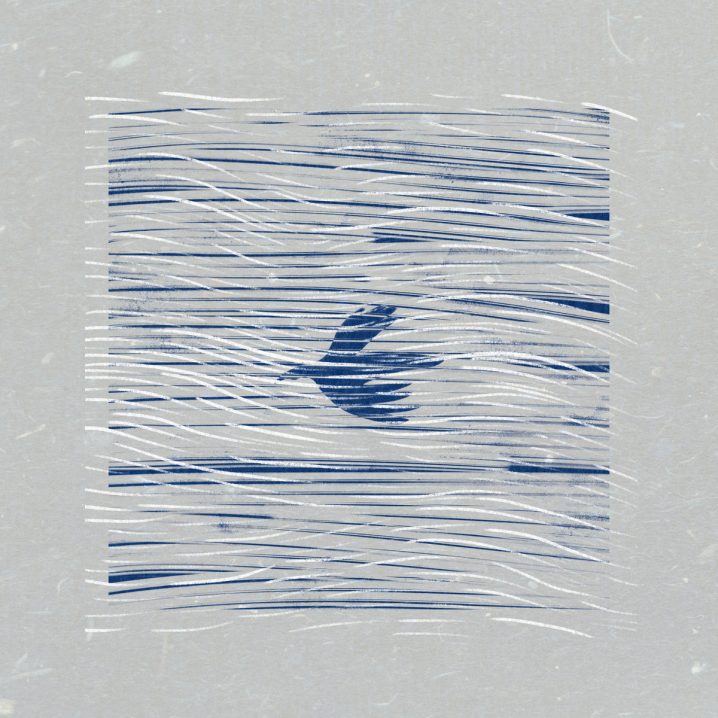 The video was directed, edited, and filmed by Lourens Lente. Second camera by Ruben van Zaanen. Audio mix by Antal van Nie. And, of course, composition and performance by Cedric Vermue. Glad to have added this composer to my ever-growing list of artists to applaud!
Cedric Vermue — We Came and Left (Live Session) | Headphone Commute
Brilliant Dutch composer and pianist with neoclassical instrumentals, he uses ambient layered textures, melancholy with acoustic and electronic variations in an atmospheric cinematic background.
His debut album "Left Upon Us" is immersive, smooth, with a reading of refined, elegant and creative keys that brings us to the edge of tranquility, conveying a contagious and contemplative serenity.
Its eight melodies are interconnected in an oscillating cadence full of feelings and exquisite details performed with mastery that lead us to a clean, resplendent soundscape, illuminating our soul with an enveloping and reflective aura.
Great album and videos, excellent work Cédric.
Aryon Maiden